Reston Community Center announces new deputy director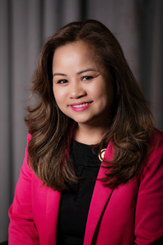 Reston Community Center is pleased to announce the hiring of BeBe Nguyen as its new deputy director effective Jan. 3. She replaces former Deputy Director John Blevins, who left RCC for a position with Prince William County.
Nguyen has served as RCC director of Communications for more than a decade and is dedicated, passionate and creative in her efforts to advance the agency's objectives and branding. During her tenure as communications director, Nguyen has led multiple complex campaigns for RCC events, partnerships and community-wide initiatives.
"BeBe's deep understanding and dedication to Reston's values have positioned her for this significant leadership role at RCC," said RCC Board Chair Bev Cosham. "The board knows BeBe's work and commitment to equity, and we are confident she will continue to advance our strategic plan goals effectively in partnership with Executive Director Leila Gordon."
Nguyen is currently leading the project to replace RCC's website – an effort that will provide a comprehensive community calendar for Reston and more effective ways for the public to engage online with RCC.
"I am very excited to serve Reston in this new role." said Nguyen. "I hope to bring the skills and experience I've acquired to enhance and elevate our patrons' experience with RCC. I am grateful to have this opportunity to serve RCC and Reston as we kick off our first year of RCC's new Strategic Plan."
"BeBe will help RCC integrate our planning and administrative functions as well as continue to provide creative responses to community challenges that align with RCC's mission," said Gordon. "I'm looking forward to working together as Reston and RCC grow in the years ahead."
Nguyen, who holds a Master of Public Administration degree from George Mason University, is currently serving among Fairfax County's One Fairfax Equity Ambassador Corps and is RCC's Equity Lead to implement the One Fairfax policy. This countywide social and racial policy commits Fairfax County government agencies and schools to intentionally consider equity when making policies or delivering programs and services. She will continue in this role in her new position.
Park Authority summer camp registration underway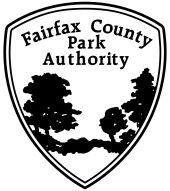 Registration for summer camps is underway and with limited spaces available in Park Authority facilities and more than 95 percent of in-person camps filling up last year, register early at the Camps website to reserve your child's favorite camp for next summer.
Consistently voted as one of Northern Virginia Magazine's Best Summer Camps, the Fairfax County Park Authority offers more than 1,000 summer day camp options at over 50 locations including Rec Centers, nature centers, historic sites, lakefront parks, golf courses and schools. Virtual camps are available for those who prefer or cannot attend in person. These camps feature plenty of fun, friendship and provide a safe summer experience for children ages 3 to 16.
From traditional crafts and games to high-tech and high adventure, the Park Authority has something for everyone. Many camps offer swimming at Rec Centers each day. Choose from skill-development camps including British and International soccer, basketball, football, baseball, gymnastics, cheerleading, archery or lacrosse. Enjoy the outdoors? Then check out our outdoor adventures, boating, fishing and biking camps. Explore new interests with specialty camps, such as chess and cooking or STEM programs that stimulate learning and enhance critical thinking.
New, exciting camps are available in 2022 and include: Spy Science, LEGO SPIKE Robotics, Treasure Hunt Art, Excavation Investigation, Women in the Woods, Jam-ilton Plus, Ballet & Butterflies, Pop Star Dance, Mudskippers Pottery, Fantastic Fossils, All About Science, ROBLOX Makers & Pokémon Masters, Artful Cupcakes, Master Chef, Pickleball and several new virtual camps.
Check out the Camps website for complete listing of camps or browse through the FCPA Spring and Summer Camp 2022 Guide. All the summer camps plus classes for kids and adults, special events and much more can be found in the spring edition of Parktakes Magazine coming in early February. Early-bird registrants for summer camps by May 10 and for Spring Break camps by Feb. 15, receive $8 off each camp session.
You can register with confidence knowing that you can receive a full refund for any camp should camp offerings change due to COVID-19 restrictions. For more information, call the registration hotline at 703-222-4664 Monday through Friday, 9 a.m. to 4 p.m.
GMU names January employee of the month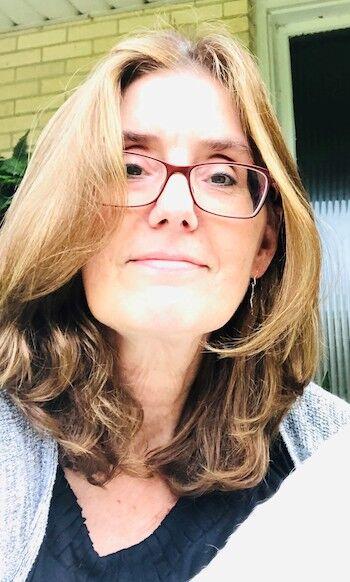 Donna Tressler says she does whatever it takes to get the job done in George Mason University's Science and Technology Campus Executive Office.
"I'm a very behind-the-scenes person, but I make sure that whatever we're trying to do, that we're successful at it," Tressler said.
Tressler, who is January Employee of the Month, has been an administrative specialist for the executive office since September 2014.
From managing multiple calendars, supporting the SciTech Campus Advisory Board, overseeing campus tours, and running the SciTech Campus Facebook page, "you name it, I do it," Tressler said.
"When she is at work, she is focused, driven and ready to help the team succeed day in and day out," said Colby Grant, assistant director of operations for the SciTech Campus Executive Office.
Tressler has led the marketing efforts for many events, including Leadercast, a leadership conference the executive office hosted in 2018 and 2019. Tressler attended multiple lessons on marketing, social media success, and search engine optimization to create every piece of marketing material for Leadercast.
"She is an avid learner and actively pursues trainings that will enhance the office goals, her colleagues and improvements to processes," said Debbie Weitzman-Ward, assistant director of administration for the SciTech Campus Executive Office.
While the event was transferred to the Prince William Chamber of Commerce in 2020, Tressler continued to help with promotion by assisting with her social media skills and large database of contacts.
"Everything that she works on is delivered with impeccable professionalism that makes all participants feel welcome and included," said Amy Adams, executive director of Mason's Institute for Biohealth Innovation.
"Because of her support, we can grow and thrive at the SciTech campus and Mason at large," Adams said.
How she got to Mason:
I previously worked in administrative roles for custom manufacturers. Prior to my position at Mason, I worked for a commercial real estate agency. Commercial real estate was hit hard by the last recession, and I felt it was time for a change. I had a conversation with Heather Aleknavage, the office manager and HR coordinator for Mason's Office of Sponsored Programs, and she told me to apply to Mason. I did, and here I am.
Best day on the job:
Whenever a VIP campus tour is over, and Ronald Carmichael, the director of administration and operations for the SciTech Campus Executive Office, comes back and says, "That was fantastic,"—that's a good day.
What she likes best about working at Mason:
I like the diversity of all the people here. You could be walking down the hall and run into a researcher or an engineer. I love how there are so many different people with so many different backgrounds. You never know who you're going to be talking to.
What she does when she's not working:
I am married with a 13-year-old daughter who is my "mini me." I also have two step-sons who are grown and married with families of their own. My husband, daughter, and I live on five acres with our two foxhounds and a brood of chickens. I am a big reader so when I'm not hanging out with my family or working in our huge vegetable garden, you will find me curled up somewhere with a book.
Juniors at five schools to compete for paid internships
Sully Historic Site, the home of Richard Bland Lee, Northern Virginia's first representative to Congress, is pleased to announce the seventh year of the Margaret C. Peck Youth Internship program, sponsored by the Sully Foundation Ltd.
Juniors at Centreville, Chantilly, Herndon, South Lakes and Westfield high schools, who are in good standing and have an interest in history, are encouraged to apply for this paid internship that runs from mid-May through December 2022. Up to three interns will be hired. Participants will gain invaluable experience in museum operations, public speaking, historic object collections, event programming and customer service.
Candidates must provide a completed application, written essay and one teacher recommendation by March 21, for panel review. Candidates will be selected in mid-April.
This internship is named in memory of former Sully Historic Site administrator and Sully Foundation member, the late Margaret C. Peck. Peck was a longtime resident of the Herndon area, a local author and a former educator with the Fairfax County Public School system. This internship honors her community service, dedication to educating young adults, and historic preservation efforts in the surrounding community.
For more information about the internship, contact Tammy Higgs, historian, at tammy.higgs@fairfaxcounty.gov. You may also call the site at 703-437-1794.
Nonprofit consolidates offices
Coptic Orphans, an international Christian development organization currently headquartered in Fairfax, has consolidated its office footprint, relocated their headquarters and extendedits office lease within Williams Crossing.
Coptic Orphans was able to consolidate their multiple pockets of space in the building into onecontiguous and efficient space.
Nermien Riad, Executive Director at Coptic Orphans told Saa and Jacobs "With everyone
returning back to the office from COVID, we really wanted to consolidate our space." Said Nermien Riad, executive director. "We saw this as an opportunity to build out a new space that is aligned with our mission while supporting our employees that are eager to return to the office".
County libraries announce schedule modification
Beginning Jan. 16, and effective through April 1, all regional and community Fairfax County Public Library (FCPL) branches will be closed every Sunday and Monday. These branches will open in keeping with their regularly scheduled hours Tuesday through Saturday.
Regional libraries will be open Tuesday and Wednesday 10 a.m. to 9 p.m. and Thursday through Saturday 10 a.m. to 6 p.m.
Community libraries will be open Tuesday 10 a.m. to 9 p.m. and Wednesday through Saturday 10 a.m. to 6 p.m.
The Access Services branch located at the Fairfax County Government Center will maintain its usual hours Monday through Friday, 8 a.m. to 5 p.m.
A system map and listing of regional and community branches is available on FCPL's website.
The current surge in COVID-19 cases and a high number of vacancies necessitated this change in hours.
FCPL is always available online! Search library digital offerings via Libby, or explore 10 other ways to enjoy your local library from home.
Virginia Tire & Auto holds hiring event
Julie Holmes, co-CEO of Virginia Tire & Auto announced that the company will hold a major hiring open house on Jan. 17 from 9 a.m. to 6 p.m. at 199 Elden St., in Herndon. They will be hiring for their 17 locations across Northern Virginia.
Since leaving her career in law and joining her family's business, Holmes has been actively encouraging women to consider the automotive industry. "While the automotive repair industry is male-dominated, there are a lot of opportunities for women," Holmes explained. She has actively recruited a number of women who work throughout the company. "We have a great company team and provide a variety of career opportunities and benefits."
Virginia Tire & Auto has a large number of positions to fill from service and sales advisors, to store managers, tire and lube technicians, automotive technicians, production managers and shop foremen.
"On January 17, we'll be making on-the-spot job offers with sign on bonuses up to $4,500," Holmes said. "And for those with no automotive experience, we will train them." Walk-ins are welcome but anyone who schedules an interview in advance will receive a $10 gift card. Any technicians who receive a job offer will also receive a $100 Snap-on Tools gift card. Call or text 703-785-5153 or email recruiting@vatire.com to set up an interview.
In addition, there will be hourly gift card raffles during the open house and an opportunity to have coffee with the CEOs at 9 a.m. and lunch at noon with the operations management team.
For more information on hiring events and career opportunities, visit https://vatire.com/careers/apply/.
Fairfax County awards more than $16 million in business support grants
The Fairfax County Department of Economic Initiatives announced Jan. 10 that it has awarded more than $16,000,000 in PIVOT grant funds to 1,016 Fairfax County businesses adversely affected by the pandemic. 
Businesses in the most hard-hit sectors of the Fairfax County economy, including hotel, food service, retail and personal services, and arts and culture industries, were targeted and received grants between $1,500 and $207,000. The goal of the program was to help those businesses continue their recovery by providing needed capital for ongoing operations.
More than 78 percent of the businesses receiving grants were women, minority, and/or veteran-owned businesses. Among business owners, 69 percent identified as minority-owned, 44 percent  are women-owned, and 3 percent are veteran-owned. The average revenue loss between 2019 and 2020 reported by grant recipients was 40 percent. Businesses currently have an average of six employees, with the highest average among hotels, which averaged 23 employees. Retail accounted for 51 percent of the funds distributed. A breakdown of PIVOT grant awards by funding type, industry sector, and geographic location is available on the 2021 PIVOT Business Recovery Grant Program dashboard.
"We know that the impacts to our community of this pandemic will last for years, that is why we have to continue to implement programs and opportunities to support our recovery and build a more resilient community. Our goal is to provide businesses with the support to be resilient and to absorb both the current and future economic shocks. It's the key to future growth. In response we instituted a three-pronged approach to helping our small businesses – stabilization with the RISE grant and microloan programs, return to health with the PIVOT grants, and our next program, Fairfax THRIVE, will focus on growth and getting businesses to the next level," said Jeffrey McKay, chairman of the Board of Supervisors.
PIVOT was the third business recovery program instituted by Fairfax County.  Previous programs included the Microloan program in April 2020, and the RISE Grant program in June 2020.  In total these three programs have distributed more than $70 million to the Fairfax County business community to respond to the economic impacts of the pandemic. 
In early 2021, Fairfax County and the Fairfax County Economic Development Authority commissioned an Economic Recovery Framework that illustrated the county lost an estimated 48,200 jobs (through December 2020) and employment losses and economic impacts were heavily concentrated in food service, health care, and social assistance, hospitality, and retail sectors. The vast majority of job losses took place in industries with lower average wages and higher representation of people of color. The Framework provides a "road map" for economic recovery which was used to target PIVOT grants. `
"Responding to the needs of our business community is critically important to the well-being of workers, families, and communities throughout Fairfax County. Utilizing the resources from the American Rescue Plan Act to provide support will have positive ripple effects through our local economy. I'm pleased that so many business owners took advantage of this opportunity", said Supervisor John Foust, chair of the Economic Initiatives Committee. 
Springfield pro earns PGA Professional Player of the Year award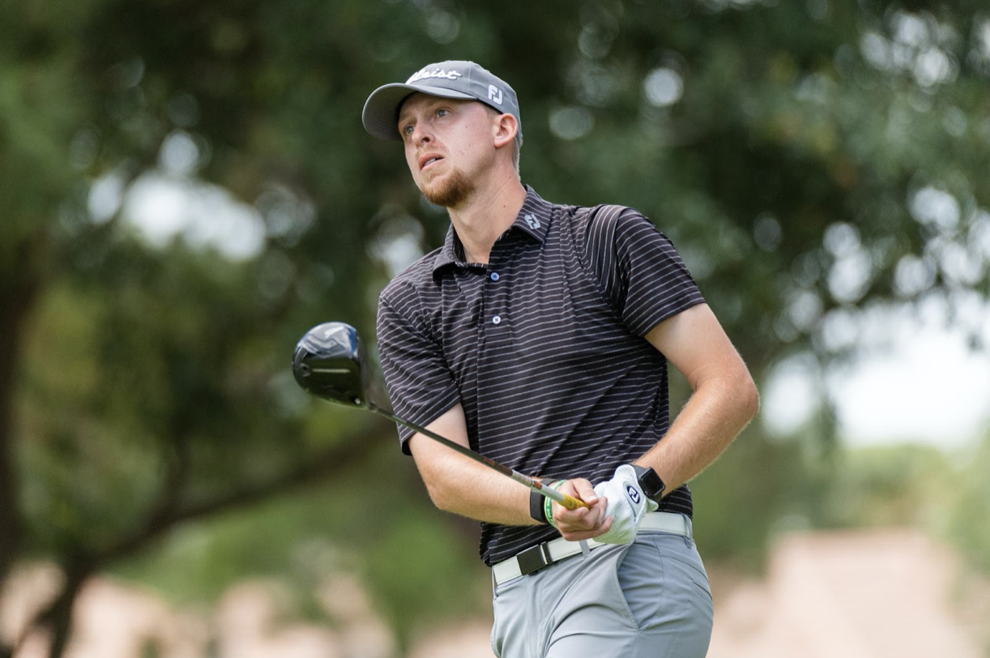 Larkin Gross captured a 2021 PGA of America PGA Professional Player of the Year award presented annually by Rolex in conjunction with the PGA of America.
Gross, a PGA Assistant professional at Springfield Golf and Country Club, had a memorable year, winning three single-day events in Middle Atlantic PGA Section play in addition to victories in the Section's PGA Professional and Assistant PGA Professional Championships, but it was his performance in April's PGA Professional Championship that will be best remembered.
Despite being the youngest player—23—at PGA Golf Club in Port St. Lucie, Fla., Gross finished fourth among the talented 312-player field. His debut in the PGA Professional Championship was headlined by a 64 on Tuesday afternoon that included 11 birdies to match the lowest third round in the 54-year history of the event. His remarkable effort allowed him to advance to his first PGA Championship three weeks later at The Ocean Course at Kiawah Island, S.C. 
Gross, now 24 years old, collected 870.000 total points to garner the initial national award of his career.