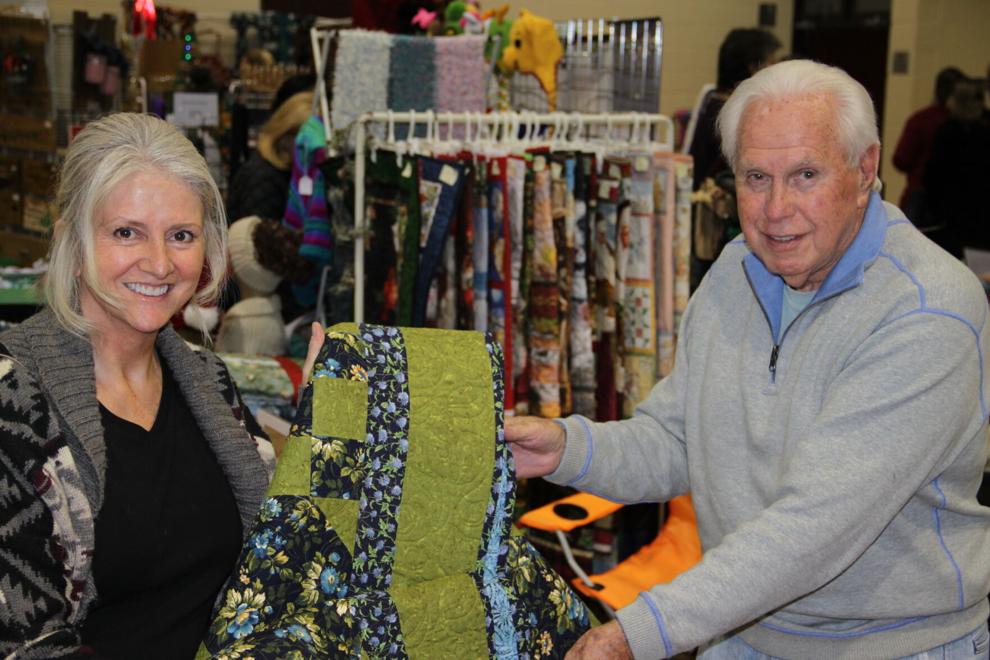 Vendors show off a quilt during the 43rd Annual Holiday Arts & Crafts Show at the Herndon Community Center. 
Inova CEO recognized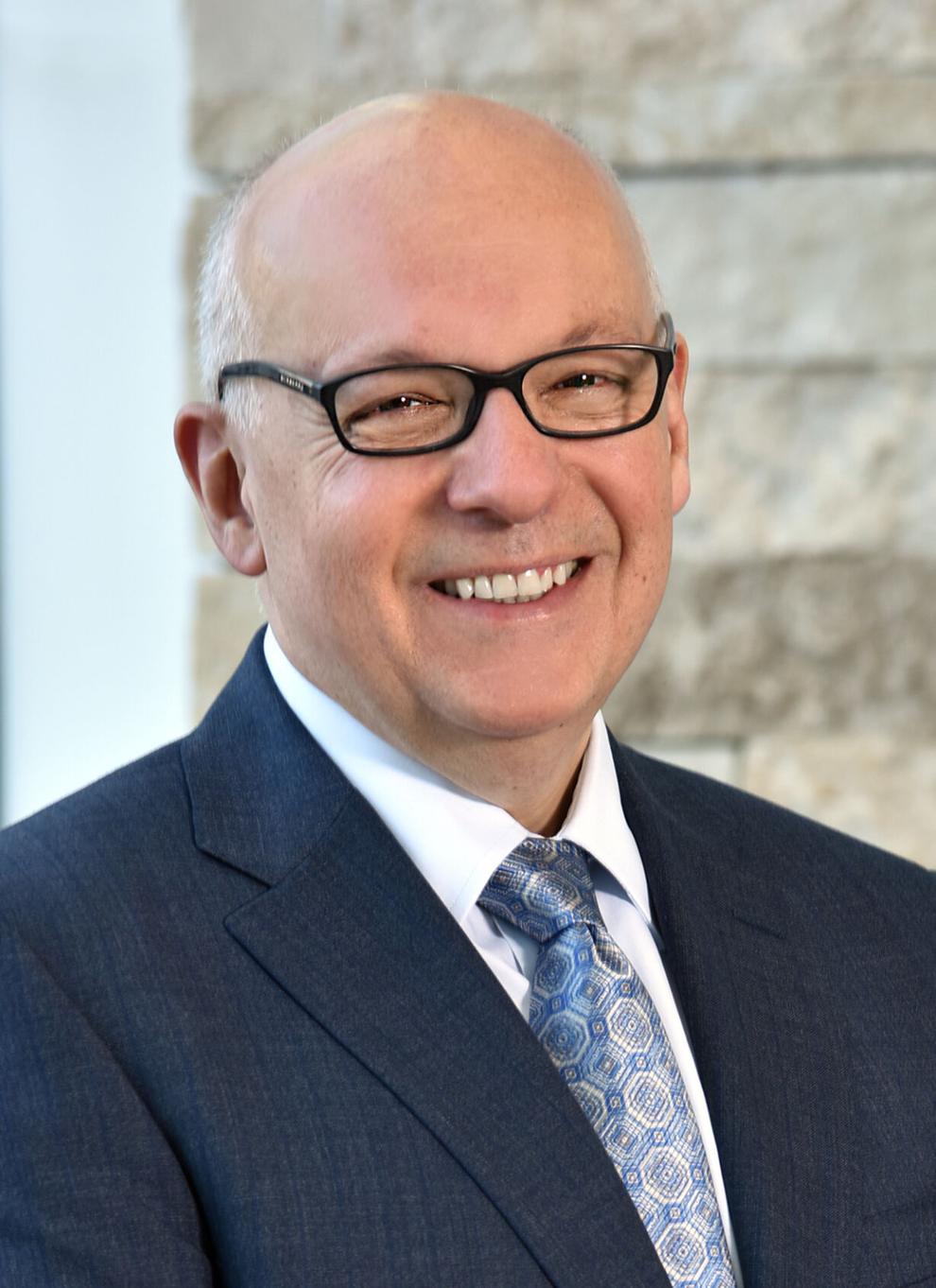 Inova President and CEO J. Stephen Jones, MD was presented the Steven Schroeder Award for Outstanding Healthcare CEO at The Leapfrog Group's annual meeting Dec. 6. The Leapfrog group also recognized Inova Fair Oaks Hospital, Inova Fairfax Medical Campus and Inova Loudoun Hospital as Top Hospitals for 2022.
The award was created by Costs of Care, a leading non-profit dedicated to building a pipeline of change agents to deliver more affordable health care, in conjunction with The Leapfrog Group, to recognize a hospital and/or health system CEO who has demonstrated courageous and ethical leadership addressing the twin issues of affordability and quality of health care in their community.
"Affordability is one of the most important aspects of health care for patients, and a health system cannot claim to deliver great health care if they are not doing all they can to ensure patients are able to access and afford health services," said Chris Moriates, MD, executive director of Costs of Care. "We created this award to encourage positive examples of leadership toward a more equitable and affordable health system."
Central to Jones's leadership over the past two years is his commitment to driving Inova's transformation journey while adapting to the short and long-term impacts of the pandemic. To meet the growing healthcare needs and challenges in the community, Jones understands that Inova must evolve and excel to ensure greater access to seamless, high-quality, value-based, and patient-centered care for its patients. His steady and intentional leadership has not only continued to put Inova on a transformative path to success, but most importantly has demonstrated to the Inova team and the communities they serve that Inova is committed to providing high-quality, affordable care for all.
"It is my distinct honor to accept this truly meaningful award, and to do so on behalf of Inova's more than 20,000 team members who provide world-class care to every patient in every community we are privileged to serve," said Jones. "Accessible, affordable, and exceptional patient care is at the center of what we do at Inova, and I am exceedingly proud to lead this incredible team of leaders who are relentlessly focused on meeting our mission for the communities we serve today, tomorrow and for years to come."
The Outstanding Healthcare CEO award is named in honor of Steven Schroeder, MD, Distinguished Professor of Health and Health Care at the University of California San Francisco and former President and CEO of the Robert Wood Johnson Foundation. Dr. Schroeder has spent five decades inspiring and mentoring leaders to forcefully advocate for better quality and more affordable health care, and he has inspired leaders of both Costs of Care and The Leapfrog Group.
"At a time when the U.S. health care system is under great stress, Dr. Jones and the Inova Health System that he leads, show that it is possible to be both responsive to community needs, as well as responsible stewards of community resources," said Schroeder. "We hope that his work will inspire other health care institutions to be similarly visionary and courageous."
"We are proud to honor Dr. Jones for his leadership at Inova Health System," said Leah Binder, president and CEO of The Leapfrog Group. "Inova is one of the only systems in the country that consistently earns straight As across all its hospitals for patient safety. That means Dr. Jones leads with the highest standards for excellence and makes patients the priority."
In addition to consistently earning the highest grades for safety from The Leapfrog group, this year, Inova Fair Oaks Hospital, Inova Fairfax Medical Campus and Inova Loudoun Hospital were all named Top Hospitals for 2022. The Leapfrog Top Hospital award is widely acknowledged as one of the most competitive awards American hospitals can receive.
CyberSheath names SVP of Sales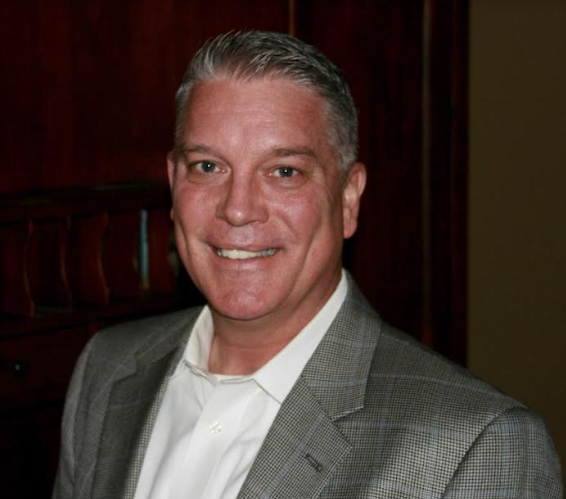 Reston-based CyberSheath announced that E.J. Easton has been hired as senior vice president of Sales. In this role, he will be responsible for enhancing the distribution of CyberSheath's services to an underserved Defense Industrial Base (DIB).
Department of Defense (DoD) officials are calling out vulnerabilities as contractors in the DIB are reluctant to work with the Pentagon on cybersecurity measures. When CMMC 2.0 becomes a federal rule in the coming months, contractors will have to prove they're compliant with the necessary security controls. CyberSheath can help them achieve compliance and reduce their risk, thus mitigating the threats to our national security.
"E.J. is a pragmatic leader with a proven track record in developing channel programs, carrying powerful product offerings to market, and coaching new talent to drive results," said Eric Noonan, CEO and co-founder at CyberSheath. "His experience building hyper-growth sales teams is exactly what we need as we continue to scale our business."
Easton comes to CyberSheath with more than 20 years of experience in sales leadership roles, most recently at Algosec Inc., where he led the Americas Region to double-digit growth last year. In this role, he was responsible for sales, engineering, channels, and alliances within a team of 30-plus employees. Previously, Easton served in leadership roles at Radware Inc. and F5 Networks. He holds a Bachelor of Science from Pennsylvania State University and is based in Smyrna, Ga.
"CyberSheath's trajectory is charted for great success and the forthcoming CMMC 2.0 will present new opportunities I can help the team capitalize on," said Easton. "My passion for building, enabling, and inspiring teams will be the driving force of my efforts to uphold and advance CyberSheath's industry leading status."
Local Allstate agent helps nonprofit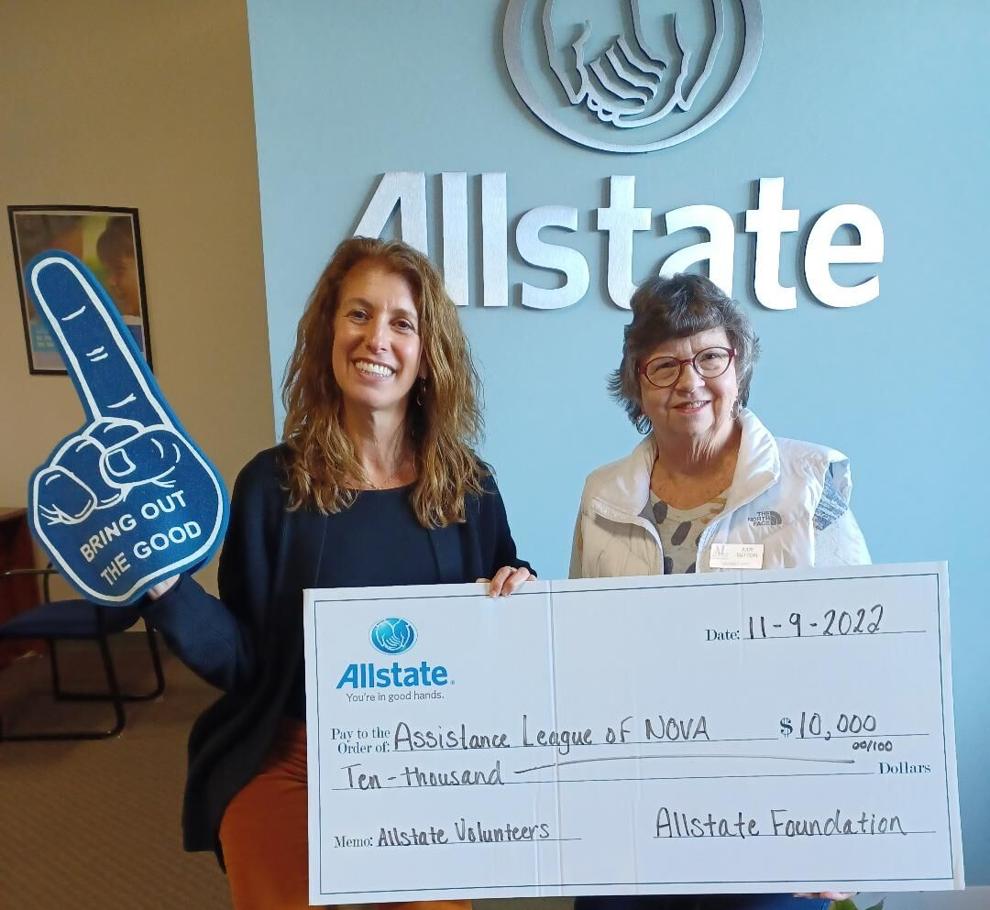 Christine Angles, an Allstate agency owner, exclusive agent, and personal financial representative, recently helped Assistance League of Northern Virginia obtain funding from the Allstate Foundation.  
Angles and Allstate have supported Assistance League in several ways over the years. Allstate twice held food-packing events that each provided 500 bags of nonperishable food for two elementary schools that the charity couldn't accommodate through its monthly Weekend Food for Kids program. 
Recently, Angles and her colleagues at Allstate awarded Assistance League with a grant of $10,000 from the Helping Hands in Community program that will be used to purchase new clothing for children at the elementary schools it serves, where a majority of the students qualify for free or reduced-price meals. Through its New Clothing for Kids Program, Assistance League of Northern Virginia provides essential clothing items, such as sneakers, sweatpants and sweatshirts, T-shirts, leggings, underwear, toiletries, and winter coats, hats, gloves and scarves to children at eight Title I elementary schools in Fairfax and Prince William Counties, and the city of Alexandria.  Many of these students might not otherwise have appropriate clothing to wear.  Having suitable clothing and shoes not only improves children's self-esteem, it also ensures they will be better able to participate in classroom activities and in outdoor activities at recess and.  
Besides the grant, Angles and Allstate also donated new clothing, socks, and underwear, and sneakers for the nonprofit's GotSneakers campaign.
Allstate has a strong commitment to supporting the community, and selected the nonprofit as a partner in those efforts. Both organizations are committed to strengthening the community.
Reston program manager recognized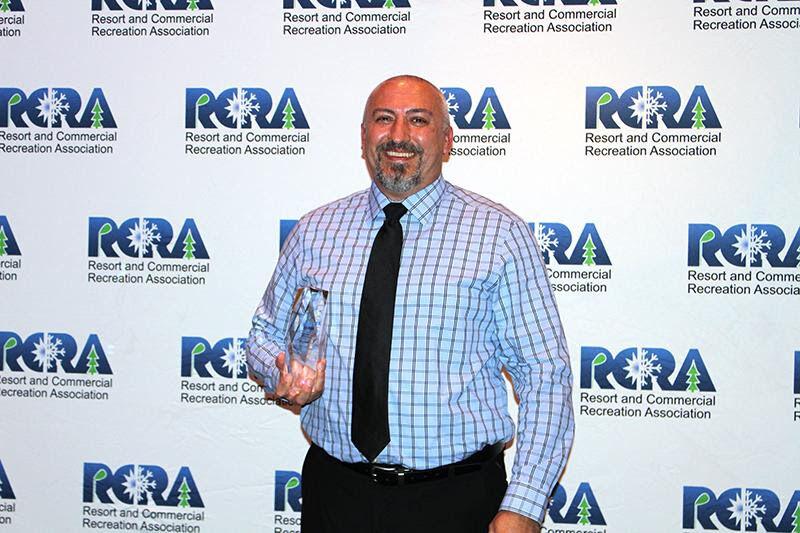 Reston Association's Parks and Recreation Senior Program Manager Dan Merenick was recently honored by the Resort and Commercial Recreation Association (RCRA) with the Howard Uibel Lifetime Achievement Award at the association's November gala. 
The award recognizes a career of extraordinary achievement providing inspiration, integrity and dedication to RCRA, its members and the recreation industry.
Merenick, an 8-year veteran of the RA Parks and Recreation team, is responsible for the development and management of recreation programs in Reston. He has brought a variety of programming to Reston such as the recent Howl-o-ween event, has oversight of all RA events and provides program support.
Reston resident admitted to Lassonde Founders Program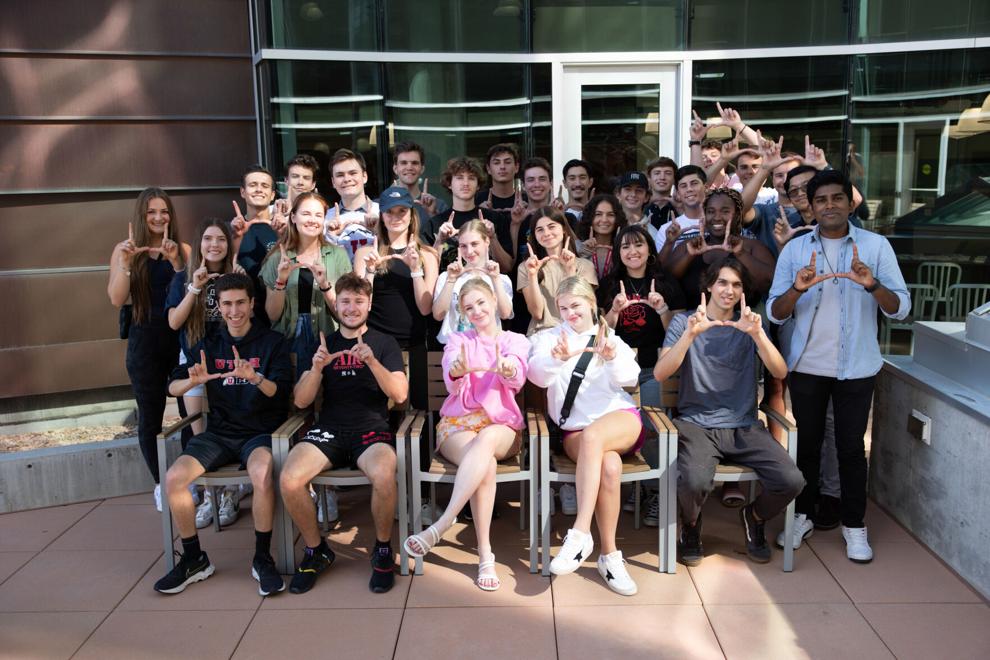 Alex Moran, of Reston, was among the students admitted to the Lassonde Founders program for 2022-23. 
The program is provided by the Lassonde Entrepreneur Institute - a top-5 ranked division of the David Eccles School of Business at the University of Utah. Thirty-nine students, including some returning to the program for the second or third year, were admitted into the residential entrepreneur program for undergraduate students. They moved into Lassonde Studios in August for the 2022-23 academic year. 
"The Lassonde Founders program allows students to learn and grow in a community of their peers," said Troy D'Ambrosio, executive director of the Lassonde Entrepreneur Institute and an assistant dean at the Eccles School. "We are committed to teaching skills that will help students beyond graduation. We look forward to working with each of them to help them launch their companies and help them grow as individuals."
The students admitted into the program applied by explaining their business idea and why they wanted to learn about entrepreneurship. In the program, they receive a scholarship to live at Lassonde Studios, a nationally recognized innovation center and dorm. They also receive personalized support for their startup ideas from the Lassonde Entrepreneur Institute.
Lassonde Founders live with other student entrepreneurs, allowing them to learn from each other. They join entrepreneurship classes and complete the three-course Lassonde+X academic program, where they will learn the entrepreneurial mindset. Lassonde+X is provided in partnership with the Department of Entrepreneurship & Strategy at the Eccles School.
Outside of the classroom, students gain practical entrepreneurial experience. They are encouraged to launch their ideas and support their peers while building creative problem-solving skills. Lassonde Founders also have access to grants, workshops, mentor opportunities, makerspace, and much more provided by the Lassonde Entrepreneur Institute.
The Lassonde Founders admitted this year come from across the country and are studying many different majors. Their business ideas are even more diverse. The resources and support provided by the Lassonde Entrepreneur Institute will help them to hone their ideas, develop a business model, build prototypes, and much more. They will be working toward creating a sustainable business.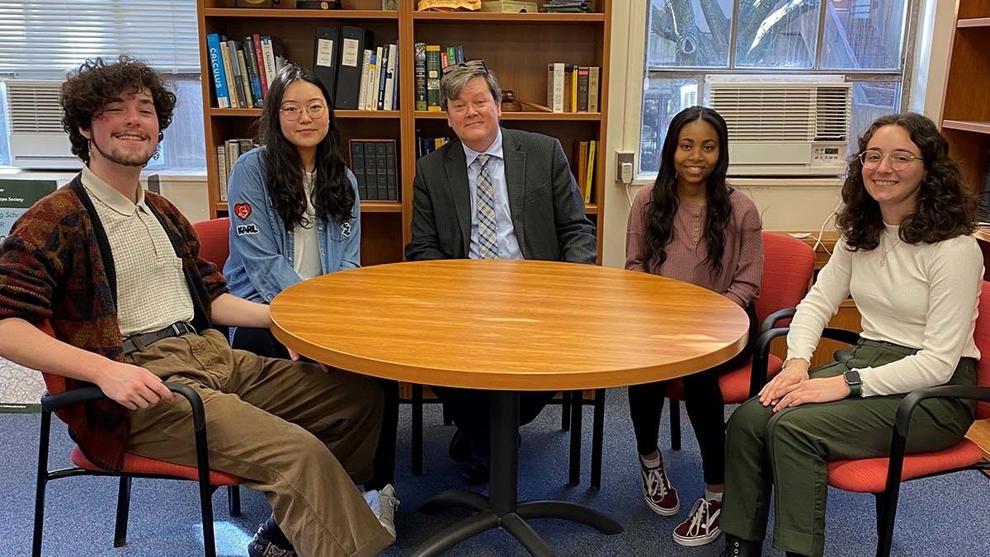 Weston Scheck, Ella Shin, Madison Stewart and Madison Garraffo with HCLAS Dean Dan Seabold (not pictured Cody Hmelar).
Centreville resident named Hofstra grant recipient
Ella Shin, a Hofstra University student from Centreville, has been named a recipient of the Hofstra College of Liberal Arts and Sciences Transformative Learning Grant. 
These grants are awarded every semester to students committed to an internship, research or community service project, or a study abroad program the following semester or during an intersession.
According to HCLAS Acting Dean Daniel Seabold, the Transformative Learning Grants (TLG), students selected for the grant must have financial need verified by Hofstra's Student Financial Services. The generosity of Hofstra donors makes the grants possible.
Shin, who is pursuing BS/MD degrees, is traveling to Yonsei University in Seoul, Korea, with the support of her TLG. She will be taking a course in contemporary Korean cinema and society that will count toward her arts and humanities credits.
Town of Herndon seeks applicants
The Town of Herndon is seeking applicants interested in serving on town boards, commissions and advisory committees.
Members of town boards, commissions and committees are appointed by the Town Council and serve in a variety of capacities. Membership on the Planning Commission, Architectural Review Board, Historic District Review Board and Board of Zoning Appeals requires specified areas of expertise and members are compensated.  Members of the town's committees serve on a volunteer basis and advise the Town Council on a range of issues to include pedestrian/bicycle safety, diversity and inclusion, and more. Most positions require residency within the town.
Additional information, as well as the application form, is available on the town's website at herndon-va.gov/government/boards-commissions. The Town Council will be considering appointments to fill current vacancies in January. Individuals interested in being considered for appointments for existing vacancies should apply by Dec. 23. Applications for individuals not selected for appointment will be included in the Town's Boards and Commissions candidate pool for up to one year and may be selected for a future appointment depending on qualifications and vacancies.
For more information, contact the Town Clerk's office at 703-435-6804 or town.clerk@herndon-va.gov.
Local team places in national competition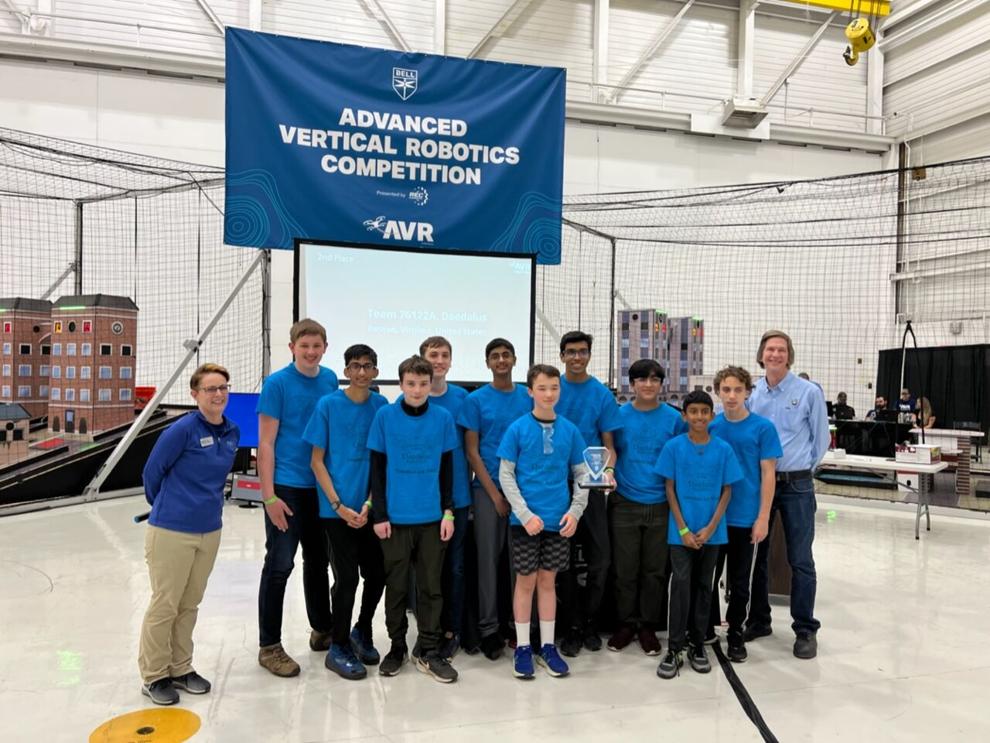 The Ideaventions Academy "Daedalus" team from Reston, won 2nd place in the Bell Advanced Vertical Robotics (AVR) national competition in Arlington, Texas, on Dec. 3. 
In addition to the second-place finish, the team was also awarded "Best Overall Design" for their unique engineering solution to address the competition's challenges.
These wins follow the team's sweep of two first-place awards in the northeast regional competitions in Owings Mills, Md. last month, which earned the team's spot at the national event. Ideaventions Academy was the only team representing the Washington, D.C. region.
This is the first year that the Ideaventions Academy team participated in the Bell AVR competition, bringing a team of 7-11 th graders to solve a simulated Emergency Firefighting challenge. Students used industry-standard software and tools to design, build, and compete in today's most advanced aerial robotics competition.
Teams were required to build a large drone, incorporate thermal and visual sensing, design and build a system to gather and dispense "water" (25mm plastic balls) from the drone, and fly to accomplish tasks and earn points. Both a second aerial vehicle and a ground vehicle were programmed by the team to autonomously navigate through the course, while three small manually controlled robots completed additional tasks. The teams were also scored on their detailed engineering notebook and an in-person presentation of their designs and game strategy to a panel of industry expert judges.
Despite experiencing equipment issues in the first two matches, Team Daedalus returned to the pit areas to modify the equipment and software, as well as adjust game strategy. Their efforts were rewarded with high scores in the third and fourth matches, including being the only team in the season to reach the final phase of the game. Their game scores, combined with their presentation, propelled them to second place in the overall competition.
"We achieved more than we could have imagined this season, not just with the win at Nationals, but learning to collaborate as a team," said Ari Stehney, sophomore at Ideaventions, and Daedalus team's drone pilot and hardware lead. "The experience of designing, building and testing our solutions, then adapting to address real world conditions encountered during the competition, is similar to what we will do someday as engineers."
"The Bell AVR Competition really inspired our team with a real-world firefighting challenge, an opportunity to practice professional engineering design skills, and getting to work with advanced technologies," said Ryan Heitz, Ideaventions Academy's head of school.