Inova awards $240K in community health fund grants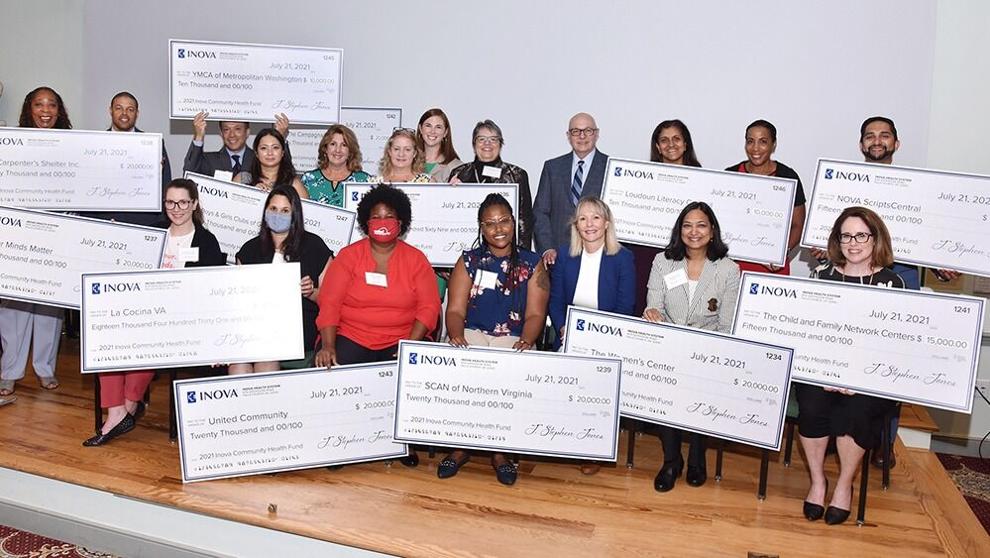 Inova Health System awarded $240,000 in Community Health Fund grants to 14 local nonprofit organizations in July. 
The Community Health Fund is an opportunity for Inova to invest in the community through partnerships that address population health needs and promote equity for all. These partnerships reinforce Inova's ability to provide world-class healthcare by supporting positive programs and opportunities that make a difference in the quality of life, health, and welfare of the communities they serve.
"We are very thankful for the life-changing work of our nonprofit partners in taking care of our community," said J. Stephen Jones, M.D., president and CEO of Inova Heath System. "Inova is proud to award these grants to fund programs that harness the collective power of our community partners to create positive social impact."
Each year, Inova issues requests for applications to local nonprofit organizations to apply for Community Health Fund grants. In 2021, Inova doubled its funding to a total of $240,000 to address increased needs of area residents due to the COVID-19 pandemic.
For more information on the Community Health Fund and other Inova Community programs, visit inova.org/inova-community.
Community Health Fund awardees for 2021 included Boys & Girls Clubs of Greater Washington, The Campagna Center, Capital Youth Empowerment Program, Carpenter's Shelter Inc., The Child and Family Network Centers, La Cocina VA, Loudoun Literacy Council, NOVA ScriptsCentral, Nueva Vida, Inc., Our Minds Matter, and SCAN of Northern Virginia, United Community.
Park Authority honored for excellence in financial reporting
The Fairfax County Park Authority has received a Certificate of Achievement for Excellence in Financial Reporting by the Government Finance Officers Association (GFOA) of the United States and Canada for its 2020 Fiscal Year Comprehensive Annual Financial Report.
The Certificate of Achievement is the highest form of recognition in governmental accounting and financial reporting, and its attainment represents a significant accomplishment. The goal of this recognition program is not to assess the financial health of participating governments, but rather to ensure that users of their financial statements have the information they need to do so themselves.
In a letter to the Park Authority announcing the award, the GFOA wrote, "We hope that your example will encourage other government officials in their efforts to achieve and maintain an appropriate standard of excellence in financial reporting."
The GFOA advances excellence in government finance by providing best practices, professional development, resources and practical research for more than 21,000 members and the communities they serve.
KLDiscovery appoints COO from within

KLDiscovery, a leading global provider of electronic discovery, information governance and data recovery services, has appointed Danny Zambito to the position of chief operating officer. In this newly established role, Zambito will expand his responsibilities to include operations, client services, human resources, and supporting the execution of KLDiscovery's strategic vision.
"Danny brings a wealth of industry and company experience to this position, and this change represents an exciting opportunity to align organizational functions as KLDiscovery looks ahead to the future," said Chris Weiler, CEO of KLDiscovery. "As chief operating officer, he will bring our internal teams closer together which will create efficiencies across the organization and ultimately enhance our client and employee experience."
A veteran of KLDiscovery since 2008, Zambito most recently served as the executive vice president of Global Legal Technologies and Client Services where he oversaw all aspects of the client experience. He has also played a critical role in overseeing and implementing the successful integration of the company's strategic acquisitions. Before joining KLDiscovery, Zambito was with ONSITE3 from 2002-2008 where he served in multiple capacities, including director of Client Services.
ArtsFairfax celebrates five honorees at the 2021 Arts Awards
ArtsFairfax celebrates the 10th anniversary of the Arts Awards and honors five visionaries for their contributions to arts and culture in our community. 
The Jinx Hazel Award, ArtsFairfax's highest honor, will be presented to the National Museum of the United States Army. This year, ArtsFairfax recognizes two awardees with an Arts Education Award, including Tysons-based Traveling Players Ensemble and individual arts educator Kelli Schollard-Sincock. Innovative 1st Stage Theatre will be recognized with the Arts Impact Award, and Reston Town Center Association will receive the Arts Philanthropy Award.
"For ten years, our annual Arts Awards has recognized the creative visionaries who inspire us, engage us, and create transformational change in our communities," says Linda S. Sullivan, president & CEO of ArtsFairfax. "This year's honorees exemplify the impact that artists, arts and cultural organizations, and those that support them are making to the future of Fairfax County."
Tickets are on sale for the October 15, event from noon until 2 p.m. to be held in Fairfax County's newest venue, The Atrium at Capital One Hall.
Bechtel names president of Nuclear, Security & Environmental global business unit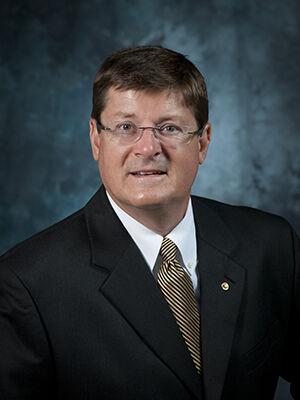 Bechtel announced July 21 it has named John Howanitz president of the company's Nuclear, Security & Environmental global business unit, which provides engineering, construction, project management, and site operations services for the U.S., allied nations, and the civil nuclear power industry. Howanitz succeeds Barbara Rusinko, who is retiring following a nearly 40-year Bechtel career.
"Our partners and customers trust us to deliver solutions of international significance, such as nuclear defense and the transition to clean energy," said Craig Albert, Bechtel president and chief operating officer. "John's experience in delivery of energy, environmental, national security, and mission-critical projects combined with his long record of developing and maintaining customer relationships make him an ideal choice."
The change will be effective September 1.
Howanitz is currently senior vice president and general manager of Bechtel's nuclear security and commercial nuclear power business line. He has oversight of more than 27,000 employees managing, operating, building, sustaining, and improving Bechtel-affiliated sites in the U.S. Department of Energy's Nuclear Security Enterprise and commercial nuclear power projects.
During his 39 years with Bechtel, Howanitz has held leadership roles on projects ranging from fossil power plants, nuclear power plants, combined-cycle natural gas units, waste-to-energy facilities, and mission-critical government projects.
"The men and women on Bechtel projects are passionate, patriotic, and dedicated to the mission," Howanitz said. "They deliver extraordinary results for our customers and I'm honored to succeed Barb in this role."
Rusinko retires after five years as president of Nuclear, Security & Environmental. Under her leadership, the business unit expanded into the space and naval infrastructure markets and grew its decades-long support for the commercial nuclear power industry – which today has grown into advanced nuclear power. She is a member of the National Academy of Engineering, a licensed professional engineer, a founding member of Bechtel's Women@Bechtel employee organization, and a lifetime member of the Society of Women Engineers.
"Barb is the rare leader whose excellent technical skills are matched only by her passion for our colleagues in the field, the customers we serve, and the communities who benefit from the projects we deliver," Albert said. "She is a role model for the next generation of engineers and builders."
House Passes Connolly Bill to Establish 9/11 National Memorial Trail
 The House of Representatives unanimously passed H.R. 2278, bipartisan legislation to designate the "September 11th National Memorial Trail." 
The legislation, introduced by Reps. Gerry Connolly (D-VA), Brian Fitzpatrick (R-PA), and Don Beyer (D-VA), would designate a trail route linking the National September 11th Memorial and Museum in New York City, the Pentagon Memorial in Arlington, and the Flight 93 National Memorial in Somerset County, Pa.
"As our nation prepares for the 20th Anniversary of September 11th, we have a tremendous opportunity to create a lasting legacy that connects all three sites attacked that horrific day," said Connolly. "The September 11 National Memorial will serve a particularly significant role – honoring the families and loved ones who were victims of the attack, and the heroes who saved countless lives on such a tragic day. I thank my colleagues Representatives Fitzpatrick and Beyer for their leadership, and the September 11 National Memorial Trail Alliance, especially my friend David Brickley, for their steadfast and unrelenting support of this project."
"Less than six months from now, our nation will collectively pause to remember the 20th anniversary of September 11, 2001—the day we watched unspeakable acts of evil unfold and incredible acts of sacrifice and heroism by the brave people of our great nation. Our bipartisan legislation designates a trail that connects each of the different sites attacked, providing us an ongoing opportunity to come together and reflect on that tragic day," said Fitzpatrick. "I was proud to join Congressmen Connolly and Beyer in introducing this legislation that will help ensure we never forget the resilience of America and that we will always honor the many heroes and innocent lives our nation lost that day."
"This year we will mark 20 years since the attacks on September 11, 2001, which claimed the lives of so many, including members of our Northern Virginia community," said Beyer. "Our legislation will provide a new way to help honor and remember all we lost that day, and connect the different sites where that day's tragedy unfolded. I appreciate and thank all who have worked to make this excellent idea a reality."
The September 11th National Memorial Trail is a 1,300-mile system of trails and roadways that are a symbol of resiliency and character that links the World Trade Center in New York, the Pentagon in Washington D.C and the Flight 93 Memorial in Shanksville, Pa. It serves as a tribute to the fallen men and women who perished September 11, 2001.
The trail's design constitutes a triangular route that will pass through some of the most historic parts of the United States. Starting at the Pentagon Memorial in Arlington, the trail will extend northwest to the Flight 93 National Memorial. It will then continue east to New York City's National September 11 Memorial and Museum. The trail then heads south following the East Coast Greenway connecting to the 9/11 Memorial Garden of Reflection. It then connects to the National Mall in Washington D.C. and ultimately returns to the Pentagon Memorial.
Fairfax County seeks volunteers for Selection Advisory Committee
Fairfax County is seeking community volunteers to participate on a Selection Advisory Committee that will review and evaluate proposals and make recommendations on how to distribute funds to community partners that support Fairfax County residents. The funds are issued through the Consolidated Community Funding Pool, a competitive countywide grant program, and will go to programs that fill critical human services needs among the most vulnerable populations.
To be eligible for the Selection Advisory Committee, you must be a Fairfax County resident and at least 21 years of age. You are not eligible if you are a current Fairfax County Government employee, board member/officer, or an employee of any organization planning to apply for CCFP funding.
Volunteers must be able to commit 2.5 hours per week from January-March 2022. Extensive pre-service orientation will be provided, and this volunteer opportunity can be done entirely virtually if requested.
If you're interested in making a difference in your community, visit the Consolidated Community Funding Pool information page or contact Michelle.Brizzi@fairfaxcounty.gov for more information and apply by August 31.
Assistance League of Northern Virginia completes an active year serving local children

Despite the challenges posed by the pandemic, Assistance League of Northern Virginia was able to complete a banner year and touched the lives of thousands of local children and their families. 
With schools closed, the charity suspended its Weekend Food for Kids program, and instead provided a total of 4,834 $20 grocery gift cards to needy families at six area schools. In addition, the program was expanded to include distribution of gift cards during the summer months. For its New Clothing for Kids efforts, the organization provided children with 1,095 new clothing items and shoes. The chapter also distributed 690 toiletry kits and numerous other items, such as face masks and essential paper products, along with 86 child-sized, handmade quilts and blankets, most packaged with a new book. 
Assistance League could not conduct its usual tutoring services for first graders at two partner schools.  However, through its Literacy for Kids program dedicated volunteers prepared and distributed 2,917 books to students at each of its 11 partner schools. Two of the schools received a new book for every student, six schools received books for their summer reading programs, and the other schools received books at various points during the school year.  
"Thank You so very much for your incredibly generous donation to Timber Lane," said Lisa Russell, librarian at Timber Lane Elementary School in Falls Church.  "Our students were so excited to receive books just in time for Spring Break. Thank you for your kindness and we look forward to hopefully working with you as students return to school and in-person learning." 
Through its Hugs Pillow Program, the charity distributed 914 pillows to several community agencies and many of its partner schools.  The chapter added books to the pillows going to schools where teachers used them in classes for second grade and below to help the young children deal constructively with stress and build self-esteem. 
In June, Assistance League installed its new board members for 2021-2022. The slate of officers for the coming year includes Gina Glenn, president; Jerilyn Woelfel, vice president for membership; Kathy Jackson, vice president for resource development; Nancy Treanor, vice president for philanthropy; Nannette Henderson, treasurer; Mary Gronlund, secretary; Nancy Spinosa, education chair; Lynn Barron, public relations chair; and Judy Sutton, strategic planning chair. Assistance League of Northern Virginia is extremely proud of its dedicated members who ensured the charity could continue to make a difference in the community during the past challenging year and thanks its many supporters for their generosity in making the philanthropic programs possible. The new board members look forward to another productive year. 
For more information visit www.alnv.org
Collect for Kids School Supply Drive stays online for 2021
As Fairfax County Public Schools prepares to welcome students back to school buildings for five days a week of learning, many need school supplies so they are prepared to learn. 
Again this year, Fairfax County Public Schools (FCPS) and the Foundation for FCPS are leading the Collect for Kids effort, a consortium of not-for-profit, for-profit, and government entities coordinating, promoting, and providing school supply drives to benefit FCPS students who otherwise might go without them.   
Nearly 60,000 (34 percent) of FCPS students qualify for free or reduced-price meals and struggle to afford basic necessities. Your donation will help provide the school supplies these students need to be successful at school. 
This year, building upon the successes of the 2020 virtual campaign, the Collect for Kids effort is continuing with virtual, online-only donations.
Contributions can be made online through the Foundation for FCPS. Donations will be used to purchase bulk school supply kits at highly discounted pricing.
For more information, visit the Collect for Kids website or contact Kathy Ryan at krryan@fcps.edu.