NOAA taps Mason COLA scientists to analyze, update drought prediction models
The National Oceanic and Atmospheric Administration (NOAA) is working with a group of George Mason University scientists to update its drought forecasting system. The researchers leading this effort are all from Mason's Center for Ocean Land Atmosphere Studies (COLA), which is known for its decades of experience running these types of models. 
Mason climate systems scientist Paul Dirmeyer is working with colleagues Bohua Huang and Chul-Su Shin to understand the ways ocean and land interact with the atmosphere and the role each contributes to predicting droughts in the United States. Their work is funded by a three-year, $510,000 grant from the NOAA Climate Program Office's Modeling, Analysis, Prediction, and Projection (MAPP).
Weather models are known to reliably predict the weather one week out and provide seasonal outlooks. However, there is much less reliability in between those periods, called "subseasonal." Dirmeyer and the team aim to improve this reliability by focusing on the interplay between atmosphere, land and ocean while while analyzing current model behaviors and working to improve the technology's accuracy at drought forcasting.
"The atmosphere evolves quickly, so predictability is lost quickly, which is why weather forecasts beyond a week are usually not as useful," said Dirmeyer, who is also a professor in the Department of Atmospheric, Oceanic, and Earth Sciences in the College of Science. "This is why we want to look to ocean and land, and better incorporate their interactions into prediction models."
The research will address drought research priority areas by identifying:
surface-atmosphere interactions and their related processes that lead to drought;
key parameters and methodologies for metrics that can contribute to the capacity of the National Integrated Drought Information System (NIDIS) to identify situations of elevated drought predictability and risk; and
processes and feedbacks between land, ocean and atmosphere that contribute to drought predictability, prediction and useful warnings.
The NOAA Unified Forecast System (UFS), currently under development, will also be evaluated and used for sensitivity studies to explore specific U.S. drought cases.
Dirmeyer said that historically meteorologists and oceanographers have given the state of the land little attention.
"Moisture in the soil is particularly relevant at subseasonal time scales—greatly affecting whether there is predominantly evaporation, which increases humidity in the atmosphere, versus heating of the air, which drives up temperatures, or some combination," Dirmeyer said.
He added that land states tend to create feedbacks with the atmosphere, particularly during summer. For instance, dry soil can make heat waves and droughts more intense and last longer than they would otherwise.
"Mason is among only a few universities to conduct seasonal reforecasts using operational models like UFS to support a study of this magnitude," said Huang.  
Because the coupled ocean-land-atmosphere version of UFS is more sophisticated and has a much higher resolution than the current National Weather Service operational forecast system, it could generate five terabytes of output data each day.
The team has already reforecast weather from 1958 to 2017 to test the current prediction model's ability to predict previous droughts.
"We found that the current model has difficulty representing the oceanic influence over land," said Huang, which further emphasized a need for the new model to take both land and ocean atmospheres into account.
Instead of relying on data provided to them by others, Dirmeyer, Huang, and Shin are running the UFS model themselves and testing the model until they're confident in its validity.
"Severe droughts are also linked to heat waves, wildfires, crop losses; their impacts are growing in severity and cost," said Dirmeyer. "There is a pressing need to address the drought prediction problem, and improving models that incorporate more information from land and ocean conditions is a crucial part of the solution." 
Four promoted among Dewberry's federal marketing team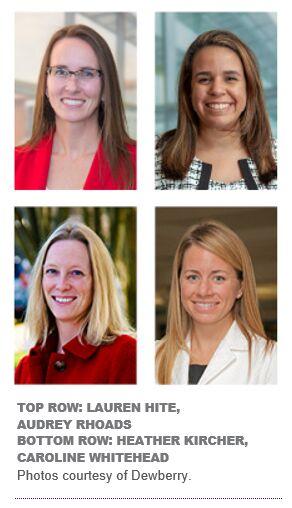 Dewberry, a privately held professional services firm, has announced the promotion of four marketing professionals within its federal practice. Lauren Hite, CF APMP, has been promoted to federal marketing director; Audrey Rhoads, CPSM, has been promoted to federal marketing manager of operations; Heather Kircher, CF APMP, has been promoted to marketing technical writing and special initiatives manager; and Caroline Whitehead has been promoted to federal marketing manager of research and analytics. All four employees are based out of the firm's Fairfax office.
Hite has 17 years of experience and has been with the firm for nearly 10 years. Her responsibilities include enhancing Dewberry's federal marketing strategies and tactics, and leading federal marketing campaigns, including the firm's mentor protégé program, which is an extension of the Small Business Administration. Additionally, Hite will support the firm in mining task orders under its existing federal indefinite delivery, indefinite quantity (IDIQ) contracts. She earned a master's degree in business administration (2008) and a bachelor's degree in psychology (2003), both from Florida State University, and is a member of the Association of Proposal Management Professionals (APMP) and the Society for Marketing Professional Services (SMPS).
Rhoads has more than 20 years of experience and joined Dewberry in 2019. In her new role, Rhoads will support the firm's federal pipeline development, strategy execution, and resource management for federal captures. Additionally, she supports the alternative delivery success for federal projects and manages the federal marketing team. Rhoads earned a bachelor's degree in English from the University of Florida (2001) and is a member of APMP and SMPS.
Kircher has more than 25 years of experience and has been with Dewberry for 12 years. In her new role, Kircher will be responsible for staying up-to-date on best practices, federal standards, and industry trends, including technology applications to adapt to a dynamic market. She will also serve as technical author, writing and editing content for Dewberry's high-priority federal captures. She earned a bachelor's degree in communications with a focus on journalism from Virginia Tech (1995) and is a member of APMP.
Whitehead has nearly 23 years of experience and has been with Dewberry since 2012. In her new role, she will focus on market research, funding, and legislative impacts to enhance the firm's strategic approach to winning federal contracts. Whitehead earned a master's degree in environmental health from Tulane University (2006) and a bachelor's degree in environmental studies from Dickinson College (1998).
DPWES recognized with certificates and appointments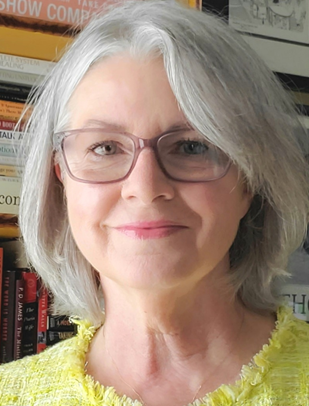 It has been a week filled with acknowledgements and recognition for the Department of Public Works and Environmental Services (DPWES).
The Solid Waste Management Program (SWMP) received a letter and certificate from the Virginia Department of Environmental Quality (DEQ) approving its acceptance as a Virginia Environmental Excellence Program Sustainability Partner (VEEP SP) for calendar year 2022. The VEEP program encourages organizations to go beyond what is legally required to foster sustainability. The DEQ recognizes organizations making environmental sustainability part of their culture through leadership, innovation, and continual improvement.
"Being a Sustainability Partner in the VEEP is a great honor and we are proud of our team and all the hard work being done to provide trash and recycling services to our community. It's awesome to be part of a team that pushes innovation and is striving to provide high quality service with a focus on environmental stewardship," said Eric Forbes, director of Engineering and Environmental Compliance Division, SWMP.
The approval was granted based on several significant environmental achievements the SWMP has made, including its strategic partnership with Prince William and Arlington counties and the City of Alexandria to recover and recycle glass, and its work with a gas engine plant to generate electricity for sale back to the grid from the I-95 Landfill Complex, which produced enough energy in 2020 to power 1,800 households.
The DEQ also recognized the sustainability goals SWMP has outlined for the future.
Capital Facilities (CAP) this week received a certificate of recognition from the Occupational Safety and Health Administration (OSHA) for its participation in Safe + Sound Week 2021, which takes place annually from August 9 to 15. OSHA recognizes agencies that promote safety and adhere to OSHA regulations and standards.
"Earning this certificate means we worked hard to comply with the rules and regulations set up by OHSA. All CAP employees went home every workday in 2021 and they were Safe + Sound," said Carey Needham, deputy director, DPWES, Capital Facilities.
Safe + Sound Week is part of the larger Safe + Sound Campaign that encourages safety in the workplace year-round.
Fairfax County Surveyor Vickie McEntire Anglin received notification she has been appointed by Governor Ralph Northam to a four-year term on the Board for Architects, Professional Engineers, Land Surveyors, Certified Interior Designers and Landscape Architects (APELSCIDLA Board). This is Anglin's first full term on the board, having previously completed the term of a retiring board member. The APELSCIDLA Board examines, licenses, and regulates approximately 35,000 individuals and related business entities in the Commonwealth. It operates under the Virginia Department of Professional and Occupational Regulation.
Anglin oversees the Land Survey Branch in the Utilities Design and Construction Division (UDCD) in Capital Facilities (CAP) with DPWES.
ArtsFairfax awards $441,900 in grants to 40 organizations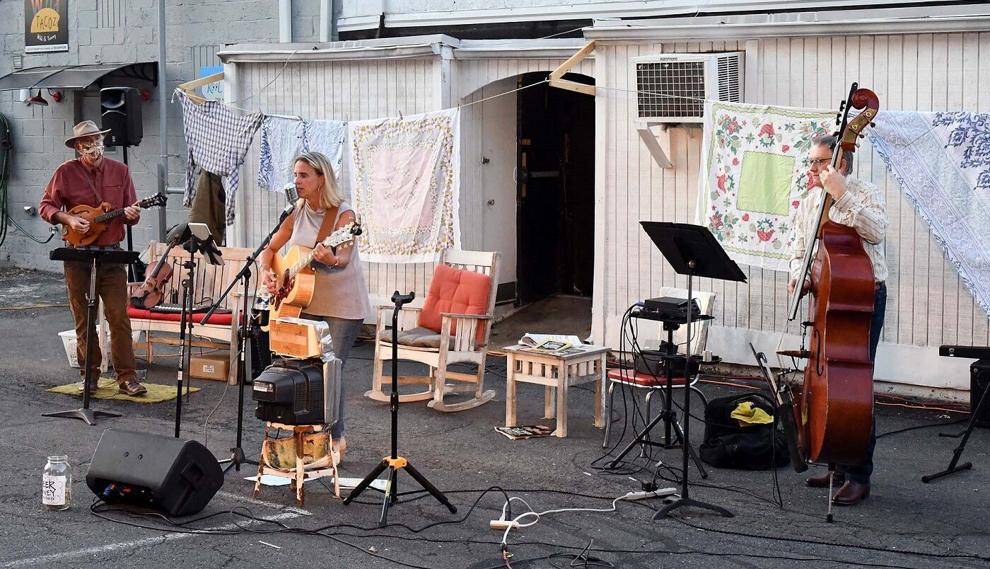 ArtsFairfax awarded $441,900 in Operating Support Grant funding to 40 arts organizations in Fairfax County and the City of Fairfax, and the City of Falls Church. 
The Operating Support Grant is ArtsFairfax's largest grant program providing Fairfax nonprofits with essential flexible funds to strengthen and sustain arts organizations.
"The past year has created an unprecedented hardship for arts organizations and artists," said Linda S. Sullivan, president & CEO of ArtsFairfax. "The Operating Support Grant provides arts organizations with critically needed funding for basic operations – funding that helps keeps the doors open – as they develop artistic programming for audiences return."
ArtsFairfax Operating Support Grants are a cultural investment that supports a range of organizations from volunteer-driven programs to larger established institutions. For the Fiscal Year 2022 Operating Support Grant cycle, ArtsFairfax received applications requesting more than $937,000 in operating support funding.
"The pandemic and the subsequent economic crisis and social justice movement catalyzed several changes and modifications to the Operating Support program," said Sullivan. "The Operating Support Grant application increased its focus on Fairfax County's One Fairfax policy goals to better understand how organizations are intentionally incorporating equity, diversity, access, and inclusion in their operations, programs, and services." 
Additionally, ArtsFairfax recognized the administrative burden placed on smaller organizations and streamlined the application to offer a short form. ArtsFairfax waived the matching requirement for the Operating Support Grant for Fiscal Year 2022 and increased the minimum grant to $1,000.  
ArtsFairfax implements national best practices within their grantmaking process.  Operating Support applications were reviewed by panelists experienced in arts education, theatre, visual arts, music, dance, and arts administration. 
"Fairfax County residents benefit from a dynamic and diverse arts sector. To sustain and grow our cultural capital over the long-term requires a consistent source of public and private funds, said Sullivan. "ArtsFairfax's Operating Support Grants are a direct investment in our community ensuring that the arts remain centerpieces and economic engines in our community."
ArtsFairfax congratulates the following Operating Support grant recipients: 1st Stage, Acting For Young People, Amadeus Concerts, American Youth Philharmonic Orchestras, Arts Herndon, Artisans United, 
BalletNova Center for Dance, Cappies of the National Capitol Area (Cappies NCA), City of Fairfax Band Association, Creative Cauldron, Gin Dance Company, McLean Project for the Arts (MPA), Mosaic Harmony, Mount Vernon Community Children's Theatre, Music for Life, New Dominion Chorale, NextStop Theatre Company, Northern Virginia Players, Providence Players of Fairfax, Public Art Reston, Reston Chamber Orchestra Trust, Reston Community Players, Reunion Music Society, Inc., 
The Choralis Foundation, The City of Fairfax Theatre Company, The Fairfax Ballet Company, 
The McLean Symphony, The Northern Virginia Chorale, The Reston Chorale, The Vienna Jammers Percussion Ensemble, Inc., Tephra Institute of Contemporary Art, Traveling Players Ensemble, Inc., 
Vienna Arts Society, Vienna Choral Society, Vienna-Falls Chorus of Sweet Adelines, Vienna Community Band, Virginia Chamber Orchestra, Virginia Winds Academy, Voce, Inc. (Voce Chamber Singers), and Workhouse Arts Foundation.
NVCT receives grant funding to build equity and inclusion into land conservation efforts
The Northern Virginia Conservation Trust (NVCT) received $20,000 in grant funding from the Virginia Environment Endowment (VEE) to expand the organization's Inclusion, Diversity, Equity, and Accessibility (IDEA) work in Northern Virginia. 
The grant provides an opportunity to invest in new partnerships and conservation efforts within communities that most need them.
"With the profound changes in our region's demographics and an imperative that we must bring nearby nature to all residents of our region, NVCT is committed to becoming a more inclusive, equitable organization that reflects who Northern Virginia is and will be," said Executive Director Alan Rowsome.  "VEE's support comes at the perfect time in NVCT's evolution, and we can't thank them enough for believing in this vision and standing with us."
In Northern Virginia, minority residents have grown from 34.6 percent of the population in 2000 to more than 50 percent as of 2020 according to new census data. As the regional land trust representing Northern Virginia, NVCT has a responsibility to listen to and champion these residents who deserve livable, sustainable communities with access to natural areas that are so critical for our mental and physical health. This is an intentional broadening of an organizational approach that historically has protected undeveloped tracts of land in wealthy and rural areas of Northern Virginia as opposed to protecting nearby nature in underserved areas as well as in rental and condominium neighborhoods.
"Thanks to the Virginia Environment Endowment NVCT has the opportunity to expand on outreach, partnerships, and ultimately our conservation efforts. The dedicated support VEE is giving us to increase our commitment to inclusion, diversity, equity, and accessibility underlines the importance of our work and provides the momentum we need to make advancements on modernizing our conservation practices," said IDEA Board Committee Chair, Shruti Kuppa.
The VEE grant will specifically address NVCT's strategic plan goal of developing a sustainable, IDEA-principled organization that is inclusive of the entire Board of Directors and staff.  At the outset, NVCT is creating a paid fellowship program for individuals from underserved communities to experience land trust work and help the organization develop community conservation goals. NVCT will also be developing a pipeline of diverse voices to enhance both its staff and board and will be broadening its relationships throughout the region with the support of a consultant. Finally, NVCT will build bridges to community leaders while identifying historically disenfranchised neighborhoods where there are limited, safe opportunities to access natural outdoor experiences. All aspects of the organization's growth and commitment to diversity and equity in our region will be reflected in internal and external communications with a focus on inclusivity. 
COURTESY PHOTO
Cutline: 
COURTESY PHOTO
Cutline: 
COURTESY PHOTO
Cutline: