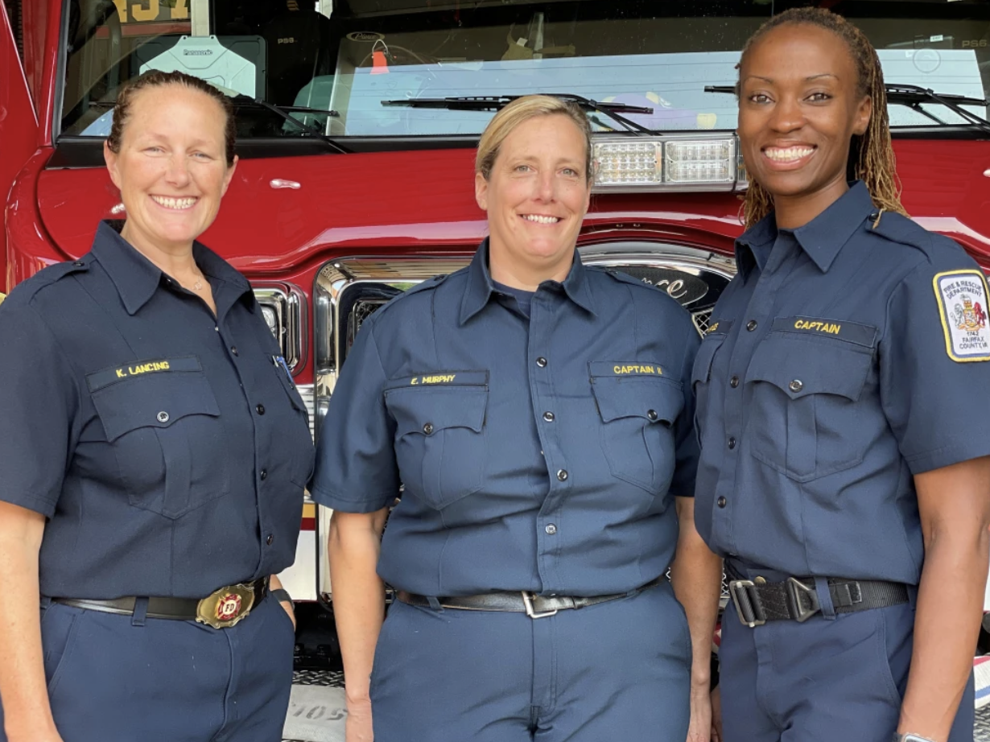 In historic first, Kingstowne fire led by all women
If you call Fire Station 37, Kingstowne, on any given day and ask for the officer in charge, you will notice one thing they all have in common. All of them are women. 
For the first time in the history of Fairfax County Fire and Rescue Department (FCFRD), three women fill the top leadership roles of a fire station. In an industry that is striving to acquire more diversity, especially in leadership roles, it signals progress.
Capt. Emily Murphy, Capt. Katja Lancing, and Capt. Felicia Barnes have been working together at Station 37 since May 2021. Murphy (A-Shift) came to Station 37 two and a half years ago and Lancing (B-Shift) arrived in 2020. Barnes (C-Shift) was assigned to the station in May of this year. Each of them heads their own shift. This means they don't work directly with each other daily but must act as a team in order to keep the station operating efficiently. Communication is key to their success. "We talk all the time. Communication is open and easy. We work well together and share information well," said Barnes.
Such open communication has created a supportive and encouraging environment for the three captains. Each of them brings different experiences to the table. They use their diverse backgrounds to influence and motivate each other. Building confidence has a trickledown effect. Murphy, Lancing, and Barnes all praise their shifts for exemplary dedication and hard work. Dispersed over the three shifts are five additional female firefighters. The captains hope that seeing people break through barriers will inspire others to know they can do it too – and not just within the fire service. As they interact with their community, the captains hope that seeing females in leadership and firefighter/EMT roles will show little girls and others what they can achieve.
Murphy, Lancing, and Barnes all recognize that their success has been made possible through the support of the commanders, mentors, and fellow firefighters – most of them male – that encouraged them along the way. They credit their current success in part to their deputy chiefs, Deputy Chiefs Betz, Shaw, and Warner, who have challenged them and pushed them to increase their confidence and trust themselves. Each can quickly name others whose guidance has impacted them – Battalion Chief Ranck, Battalion Chief Dobbs, Captain Brasfield, Captain Johnson, Captain Hood, and Battalion Chief Hall. "Many of my early mentors have retired," said Murphy. "I will never forget where I came from and the dedication and leadership they shared."
The support expands beyond leadership roles. Lancing cites the opportunities serving at Station 37 has provided her. She is now trained as a backup deputy chief's aide. She loves her tight- knit, diverse shift. The captains work out with their shifts every evening they are on duty. The Division Two deputy chief's office is located at Station 37. Captain Blair, who is Deputy Chief Betz's aide, has helped to create workouts set to challenge everyone at their fitness level. Each captain encourages and pushes one another to attain fitness goals.
Murphy, Lancing, and Barnes recognize the role that family and friends have played in their successes. Lancing also cites the support of her husband, FCFRD Master Technician Rick Lancing. "I am grateful for the opportunities and challenges this job has offered. I appreciate working with and for great leaders", said Murphy. "I also want to thank my family and close friends for their support over the years."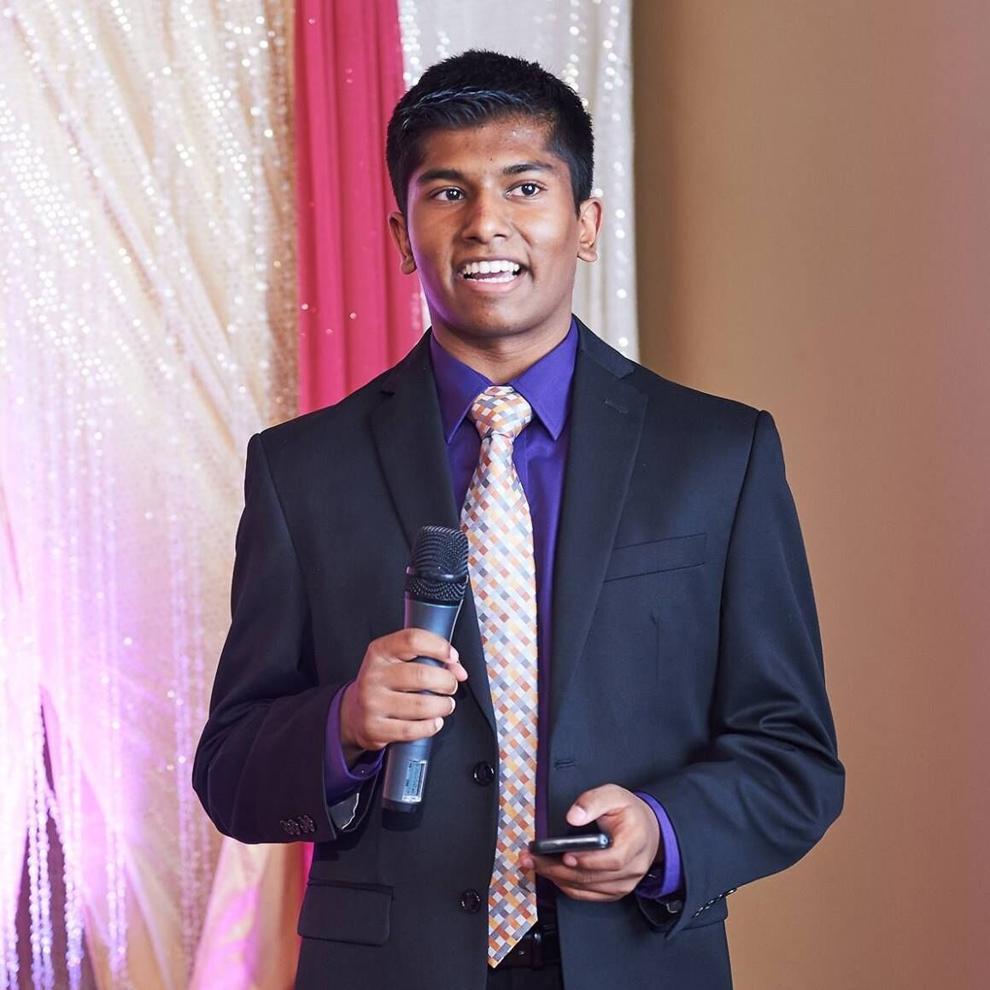 Centreville resident named 2021 Phi Beta Kappa Key into Public Service Scholar
Growing up in Olathe, Kansas, Sujay Ratna recalls, he was always told to think about and help others.
Since that time, Ratna – a 2021 Rutgers University–Camden biology graduate – never lost sight of the opportunities that he's had. Just as importantly, he stayed keenly focused on spreading awareness about others who aren't as fortunate.
 As a Rutgers–Camden Civic Scholar, Ratna volunteered at local hospitals and schools in Camden, and advocated for those who cannot do so for themselves.
"These experiences all led me to a career in medicine intertwined with public service," said Ratna, who minored in chemistry and sociology.
Ratna's passion to pursue medicine to help others on a personal as well as population level earned him a nod as a 2021 Phi Beta Kappa Key into Public Service Scholar. The award, given by Phi Beta Kappa – the oldest academic honor society in the United States – recognized 20 exemplary students – out of more than 800 applicants nationwide – who have demonstrated a dedication to work in the public sector. Ratna follows in the footsteps of fellow 2021 Rutgers–Camden graduate Nitan Shanas, who earned the honor in 2020.
"I feel like I am embodying what it means to be a public servant to my community," said the Centreville resident. "Advocating for patients has deepened my compassion for others, while also inspiring me to challenge the policies that impact health outcomes for patient populations."
The Rutgers–Camden graduate and his fellow Phi Beta Kappa scholars attended a virtual conference in late June to introduce them to public service careers at the local, state, and federal levels. His personal highlight of the conference was a one-on-one mentoring conversation with Nick Wilson, associate director of policy, planning, and coordination for the Baltimore Mayor's Office of Neighborhood Safety and Engagement, to discuss how he could help improve gun safety as a premedical and medical student.
It wasn't Ratna's first introduction to the issue. As a premedical student, he was a member of Medical Students for Gun Safety, an advocacy team that influences national policy. During that time, he met with U.S. Rep. Jennifer Wexton, D-Va., to discuss gun safety measures and the bipartisan issues that she faces on the House floor.
"We both agreed that physicians are not well versed about the legality of gun violence and making legislation would guide physicians to take action," he said.
As Ratna tells it, his dedication to this and other critical social issues came with seizing opportunities to impact his community – an outlook that he gained only after arriving at Rutgers–Camden. He recalls that, as a Rutgers–Camden Civic Scholar, he was an active part of the Camden community; his requisite 300 hours of volunteer work included serving as a tutor, where he frequently met one-on-one with parents, veterans, and students from various backgrounds.
"The diversity of students I encountered at Rutgers University–Camden was crucial to forming my values and thought process today," he said.
He also served as a health outreach associate with the Accountable Health Communities Project at Cooper University Hospital. His role on the project, which addresses social determinants of health for 75,000 Medicare and Medicaid beneficiaries, was to interview high-risk beneficiary patients and advocate for post-discharge quality of life.
"These experiences were particularly fulfilling and gave me insight into advocating for meaningful change through a public service career," said Ratna, a member of the Rutgers–Camden Honors College.
Ratna also served as president and co-founder of South Asian Appreciation of Tradition and Heritage (SAATH) and vice president of the chemistry club on campus.
"Both experiences have helped me work with different kinds of students and people, just as I will be exposed to a diverse patient population as a physician," said Ratna. "SAATH especially has informed me of not only my culture but also helped me appreciate the culture of others."
For his exemplary efforts, Ratna was awarded the 2021 Lasting Legacy Student Leader Award, given to graduating seniors who have truly embodied what it means to be a phenomenal leader who serves the entire campus community.
In addition, he currently serves as the Premedical Trustee for the American Medical Student Association, where he represents the voices of more than 14,000 premedical members to the national board.
Ratna graduated from Rutgers–Camden with a 4.0 grade-point average in May 2021 and, through the FlexMed Early Assurance Program, took one step closer to his dream of becoming a physician when he was admitted to the Icahn School of Medicine at Mount Sinai. He has now decided to take a gap year before matriculating, with plans to one day conduct clinical research and engage in public health policy – the latter preferably in a role for the U.S. Department of Health and Human Services.
"In my future roles I will ensure that not only am I a better health care provider, but that I might help train a better generation of physicians," he said.
CEE receives commendation from the Commonwealth
The Center for Excellence in Education (CEE) is honored to have been recognized with a proclamation from Virginia's State Senate and House of Delegates. CEE has provided 38 years of STEM opportunities to outstanding high school scholars and teachers in the Commonwealth.
"The Center for Excellence in Education thanks the General Assembly for the recognition of the Center's work to strengthen STEM education in Virginia," said CEE President Joann P. DiGennaro. "The Center looks forward to continued success in bringing opportunities and resources to underserved STEM students and teachers across the state."
The commendation recognizes that CEE offers all its programs at no cost to participants, thereby promoting access to underserved and less advantaged students and teachers. Students throughout the Commonwealth have benefited from access to educational opportunities provided by CEE, and a significant number of teachers in the Commonwealth have participated in additional training and support offered to improve their professional development and the quality of education for all students in the Commonwealth.
Virginia Delegate Mark Keam (35th District) presented CEE with the signed commendation July 15. During CEE's 2021 Annual Congressional Luncheon he also gave remarks. A recording may be viewed on You Tube at https://bit.ly/2UlTnhR.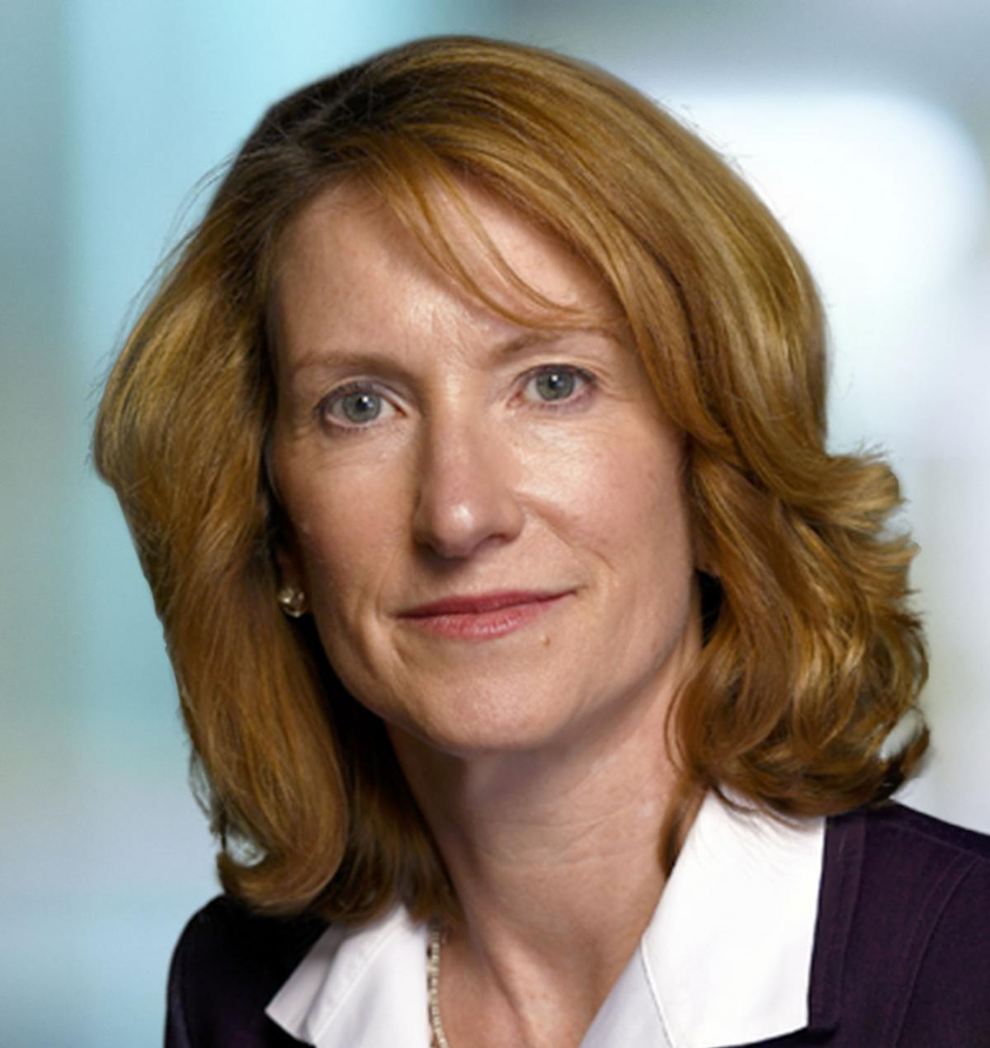 LMI announces retirement, appointments on their board of directors
LMI announced August 9 that Ken Krieg is retiring from his role as chair of the board. Krieg has served as a board member since 2008, as the chair of the Audit & Finance committee from 2011 to 2019, and as the chair of the board since April 2019. 
Under his leadership, LMI transformed into a digitally enabled consulting firm serving defense, intelligence, homeland security, and civilian and health markets. LMI also grew by more than 25 percent organically and inorganically, enabling better execution of company and client missions. The Washington Post ranked LMI first among large companies in its Top Workplaces 2021 list during his tenure as chair. Krieg's diligent devotion to growth and LMI's culture will leave a lasting effect on the company.
Following Krieg's departure, board member and Audit and Finance committee chair, Lisa Disbrow, will assume the role of board chair. She joined the LMI board in 2018 and has served as the chair of the Audit and Finance committee since November 2019. Retired from federal service in 2017 as the senate-confirmed 25th Under Secretary of the United States Air Force, Disbrow has dedicated 32 years of her career to serving the government in the military and civilian sectors. She helps our nation's service members, past and present through her service on the Wounded Warrior Project and the Air Force Association boards of directors, and she is a senior fellow at the Johns Hopkins Applied Physics Lab. She is a member of multiple private and publicly traded company boards, including Mercury Systems (MRCY) and BlackBerry (BB).
"Ken has been an instrumental leader and a critical part of LMI's ongoing success. His guidance has driven us toward our vision—powering a future-ready, high-performing government," saidd LMI president and CEO Doug Wagoner. "We look forward to Lisa filling this role to further our mission and values and those of our customers."
Jim Sweetnam will become the Audit and Finance Committee chair. He joined the LMI board in 2011. Sweetnam graduated from Harvard Business School with an MBA and had a distinguished career in the private sector. He is the former president, CEO of Dana Corporation (DAN) and CEO of Truck Group, Eaton Corporation. He currently serves on the board of Republic Airlines, and previously served on the boards of SunCoke Energy (SXC), Inc and Lubrizol Corp (LZ).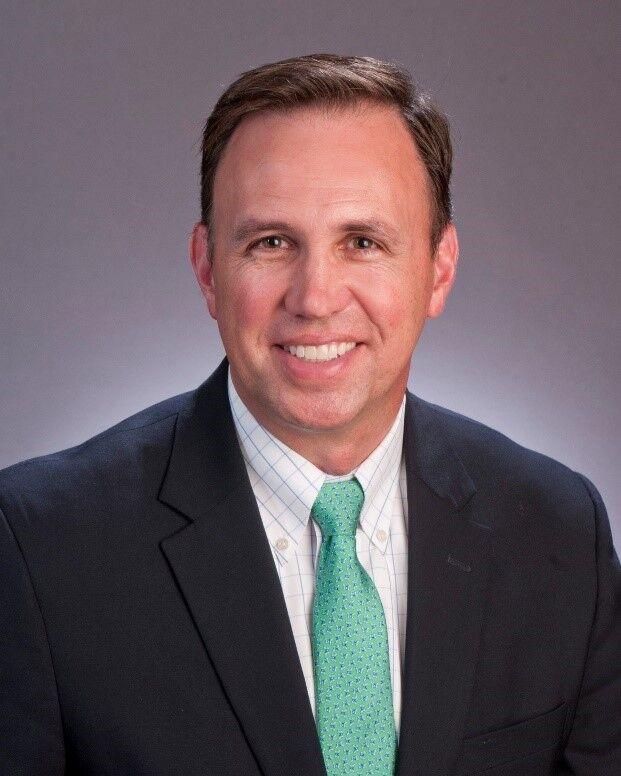 Fairfax Radiological Consultants, PLLC names new CEO
Lance Boyd has joined Fairfax Radiological Consultants, PLLC as chief executive officer.
A seasoned healthcare executive, Boyd's expertise and experience has been focused on helping organizations improve their operations and better serve their communities for more than two decades.
"We are pleased to have someone of Lance's caliber on our team," said David Spinosa, M.D., interventional radiologist and president of Fairfax Radiological Consultants, PLLC. "His solid background in operations and knowledge in multiple healthcare settings provide strength and insight as our organizationcontinues to grow."
"I am happy to be part of this thriving and collegial team," Boyd said. "Their collective medical expertise is unparalleled, and it is exciting to help shape the organization's future."
Prior to FRC, Boyd served as a hospital CEO for Community Health Systems in Natchez, Miss. where he helped lead his teams to rapid financial growth and substantial quality improvement. In addition to hospital leadership in East Tennessee, Boyd also has extensive experience in leading large, independentmedical groups and is a licensed nursing home administrator.
Boyd holds a master's degree in Healthcare Management from Champlain College in Burlington, Vt. and his bachelor's degree from Harding University in Searcy, Ark.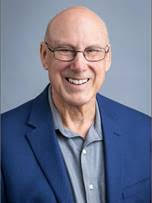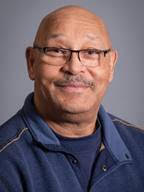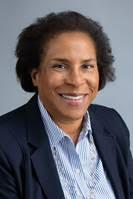 Reston Preference Poll offers candidates to fill three vacancies
The Reston Community Center (RCC) Board of Governors announces three candidates for its 2021 Preference Poll. This year's candidates are all incumbents: William G. Bouie, Lisa Sechrest-Ehrhardt and Richard Stillson. The candidates' statements are included here exactly as submitted and are presented in alphabetical order; voters are urged to review all statements before making selections.
The poll seeks community guidance to fill three three-year positions. Voting begins on September 10, 2021. Each property in Small District 5 (SD5) will receive a ballot in the mail. Mail-in ballots must be received by the counting agent (a pre-addressed envelope is provided with the ballot; postage is required) no later than 5:00 p.m. on Thursday, September 30. Walk-in and online ballots must be received by 5:00 p.m. on Friday, October 1.
A Candidates Forum will be held September 9, at 6:30 p.m.at RCC Hunters Woods, located at 2310 Colts Neck Road in Reston. Although there are three candidates for the three positions, the Preference Poll and the Forum will occur as usual. The Memorandum of Understanding between the agency and Fairfax County Government require the poll to be conducted annually regardless of the number of candidates.
The Fairfax County Board of Supervisors established the RCC Board of Governors to represent the interests of Reston (SD5) residents and businesses in developing policy and providing financial oversight for RCC. Board appointments are made by the Fairfax County Board of Supervisors after participants have made their preferences known in the annual poll.
Board members work together to establish the overall policy for the Center and to guide its programs and budget. Board members represent Reston Community Center at social, recreational, cultural and educational activities throughout the district as well as function as liaisons to RCC's community partners.
This year's candidates have provided statements which can be viewed at https://bit.ly/3xS1Qab. For more information on the 2021 RCC Preference Poll or Board of Governors call 703-476-4500.