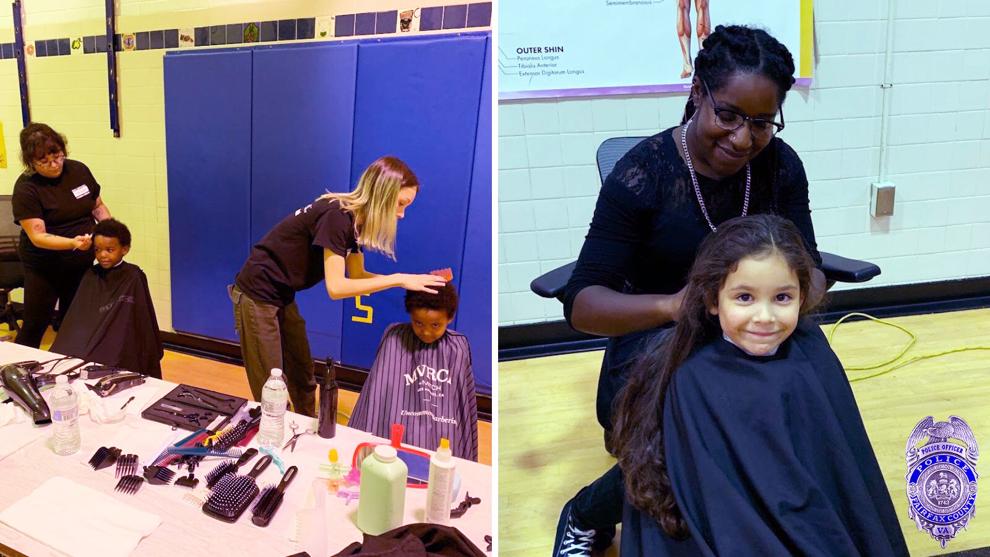 Members of the Fairfax County Police Department Sully District Station hosted a free haircut events at London Towne Elementary School Aug. 15. Paul Mitchell Tysons provided haircuts to almost 50 children. (Photo courtesy of FCPD Twitter)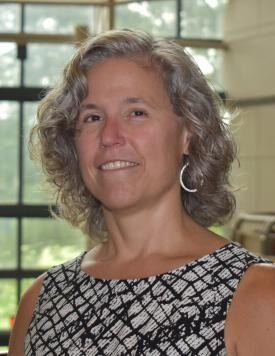 Fairfax County names new Planning & Development director
Tracy Strunk has been appointed director of the Department of Planning and Development (DPD). She succeeds Barbara Byron, who retired earlier this year.
Strunk began her career with Fairfax County government in 1998, as a planner with what was then the Department of Planning & Zoning, where her work included development review in all areas of the county and culminated with serving as a member of the Tysons Core Team, supporting the major replanning effort for Tysons and processing the first zoning cases filed under that plan.
Strunk went on to become a deputy director for the Fairfax County Office of Community Revitalization, where she provided oversight for the Tysons/Reston Metro Corridor Development Branch, whose work included development of urban design for Tysons and Reston Metro Corridor areas and review of public facilities in Tysons.
Most recently, Strunk served as director of DPD's Zoning Evaluation Division, which is charged with processing all zoning applications submitted to the county, and formulating recommendations through staff reports to the Planning Commission, Board of Supervisors and Board of Zoning Appeals .
The Department of Planning and Development provides guidance on land use, development review and zoning issues to decision-making authorities including the Board of Supervisors and the Planning Commission, and is responsible for various permitting and approval functions in the land development arena. The department consists of three major divisions: the Planning Division, the Zoning Evaluation Division and the Zoning Administration Division, and two sections—Community Revitalization and Urban Centers, as well as support functions including human resources, information technology and mapping.
Strunk began her career in land use in in 1995 in South Carolina, where she served as a regional planner with the Lowcountry Council of Governments.
She holds a bachelor's in sociology from Northwestern University and a master's in regional planning from the University of North Carolina at Chapel Hill.
DMV launches new webpage to help customers prepare for visit
If you're planning a trip to the Virginia Department of Motor Vehicles (DMV), your first stop should be to dmvNOW.com/visit.
The new webpage helps customers prepare for their visit ahead of time by listing the forms and documents required to complete the most popular in-person services offered by the DMV. The site serves as a one-stop reference page for busy customers who want to ensure they complete their transaction at the DMV in a single visit.
"We want to make the most of your time. That includes ensuring you complete your business in one trip," said Acting DMV Commissioner Linda Ford. "We hope that, by creating more awareness of the forms and documents needed for service, customers will find it easier to come prepared and have an even better DMV experience."
The page details the materials required to complete REAL ID, original driver's licenses and learner's permits, vehicle titling and registrations, and vital records transactions, among others. The webpage also provides links to an easy-to-use guide to selecting the right documents for driver's license and ID transactions, helpful information about titling and registration, and applications that can be completed in advance and even submitted online.
"I strongly encourage customers to take a few minutes prior to your trip to DMV to check out dmvNOW.com/visit and learn more about what you'll need for a successful visit," Acting Commissioner Ford said. "Help us help you get in and out and on with your day."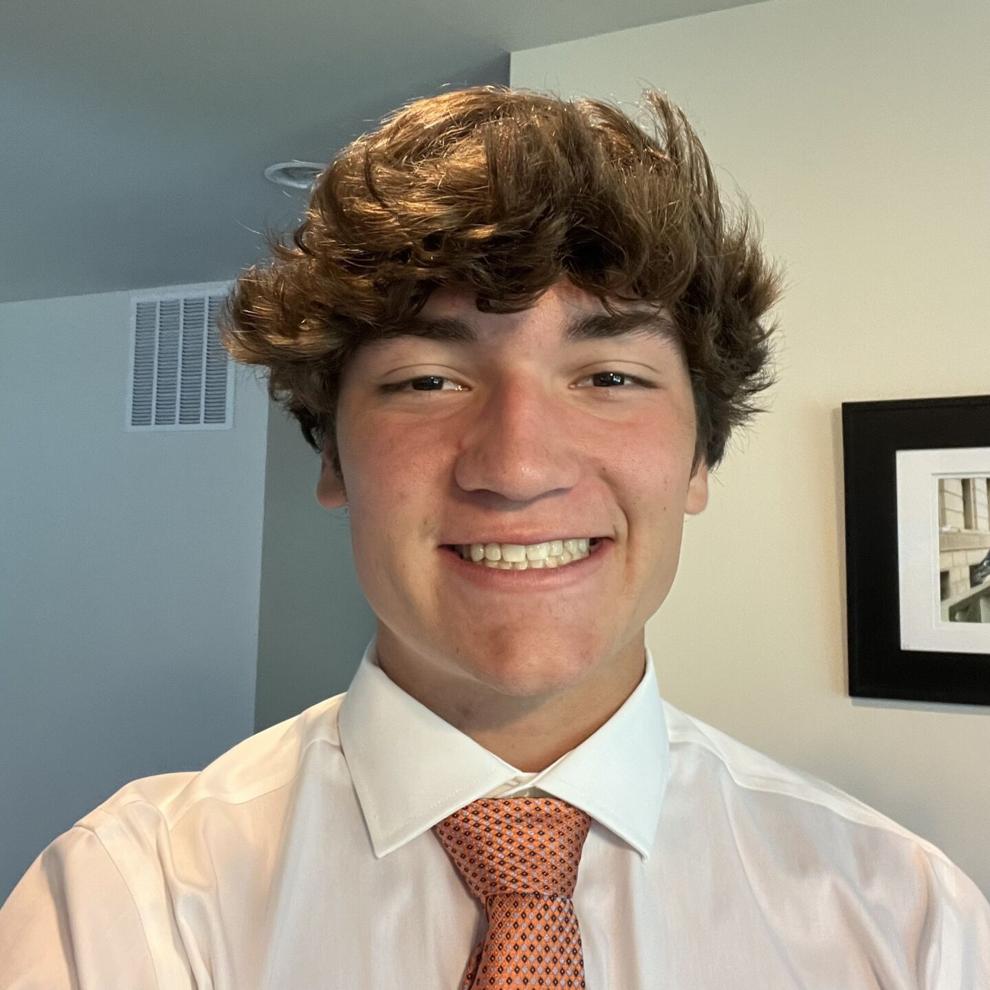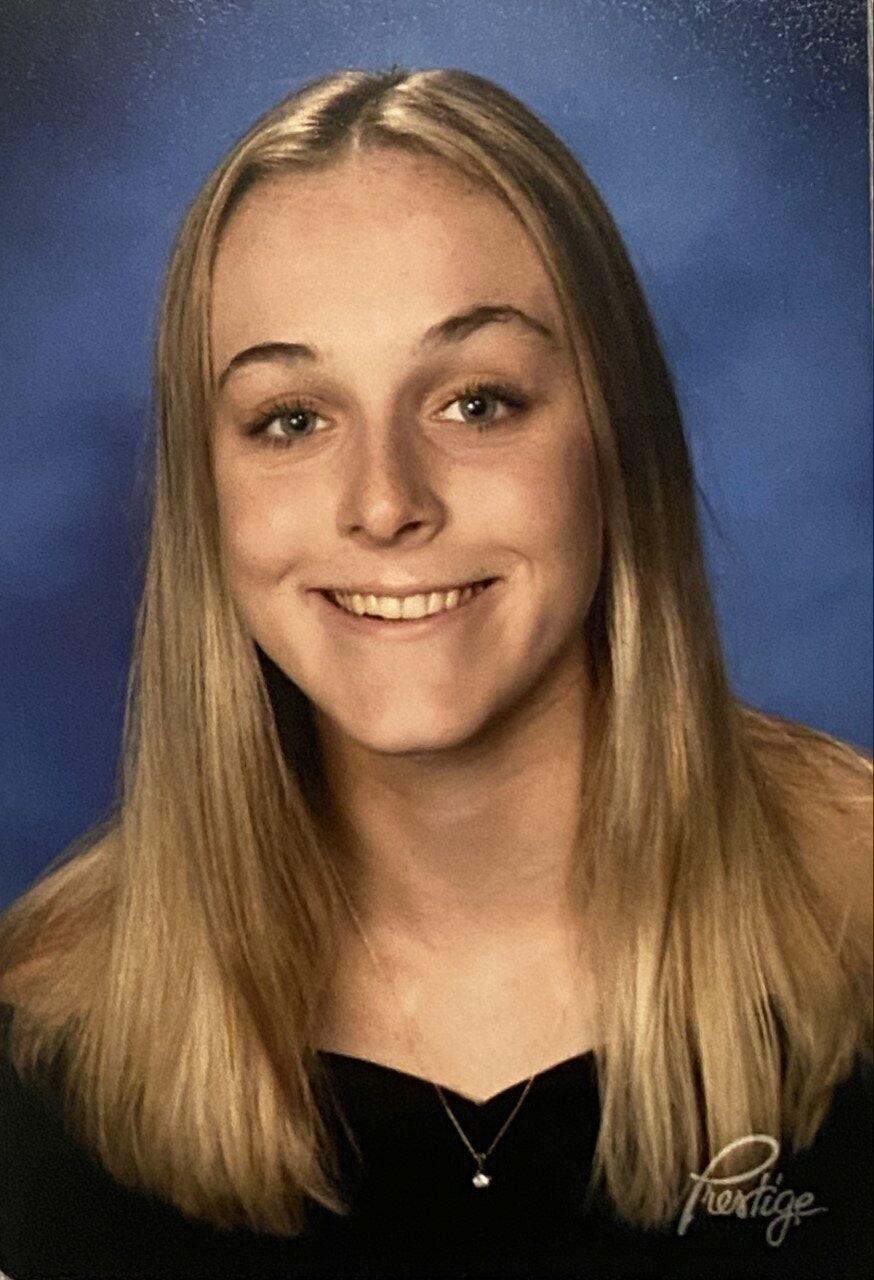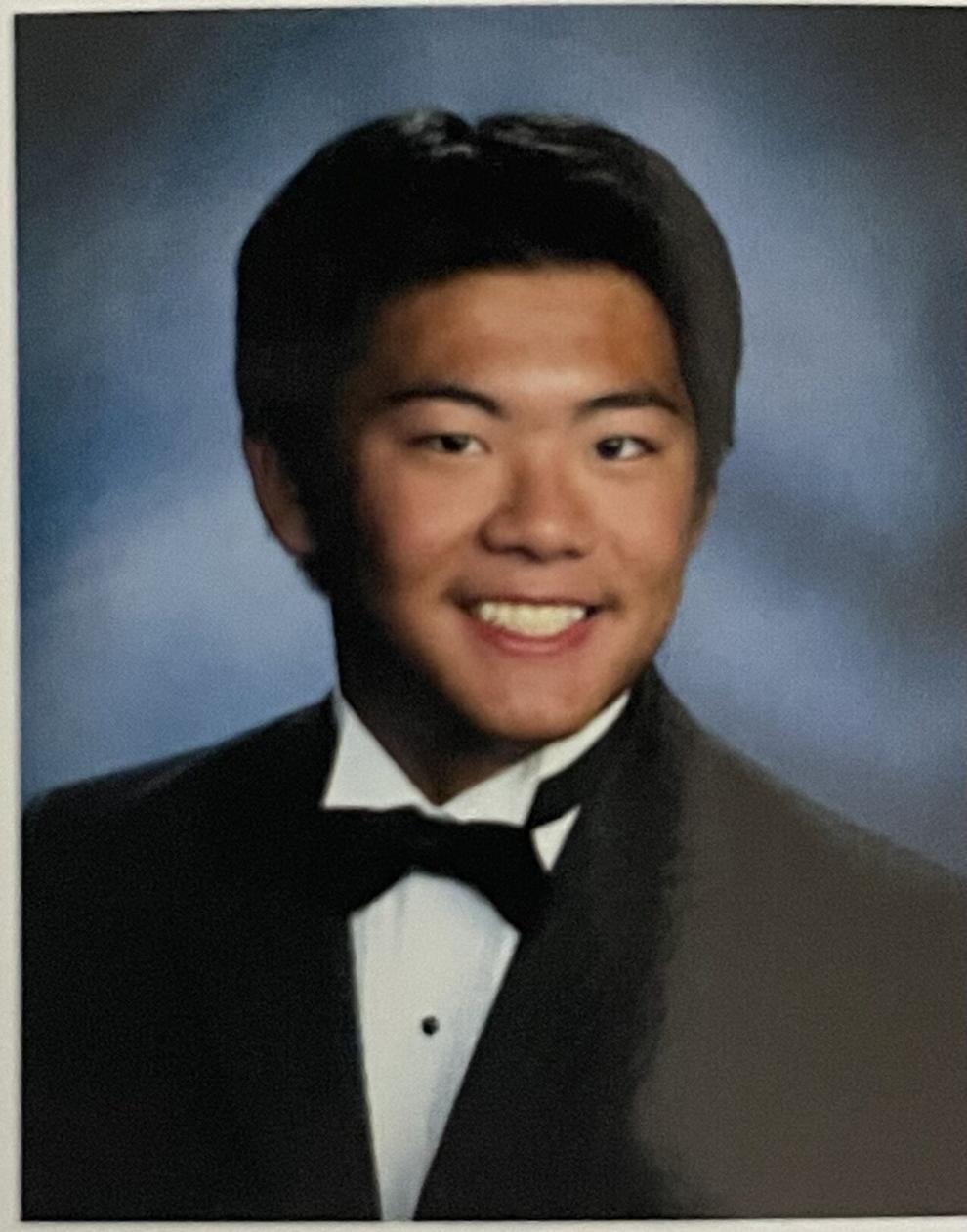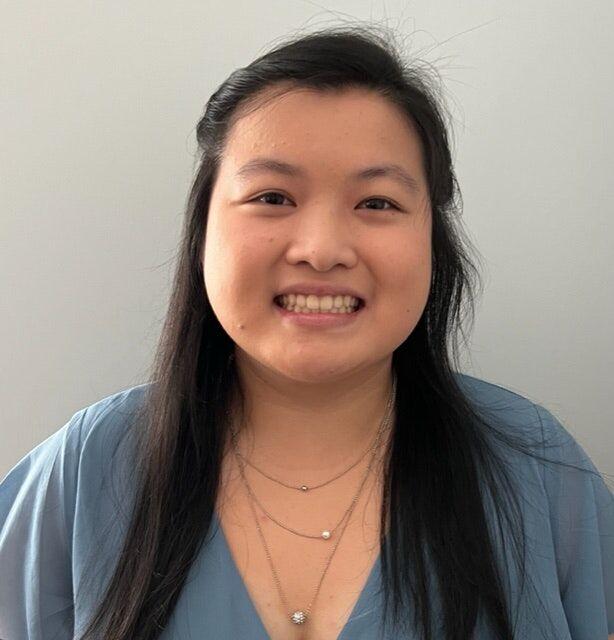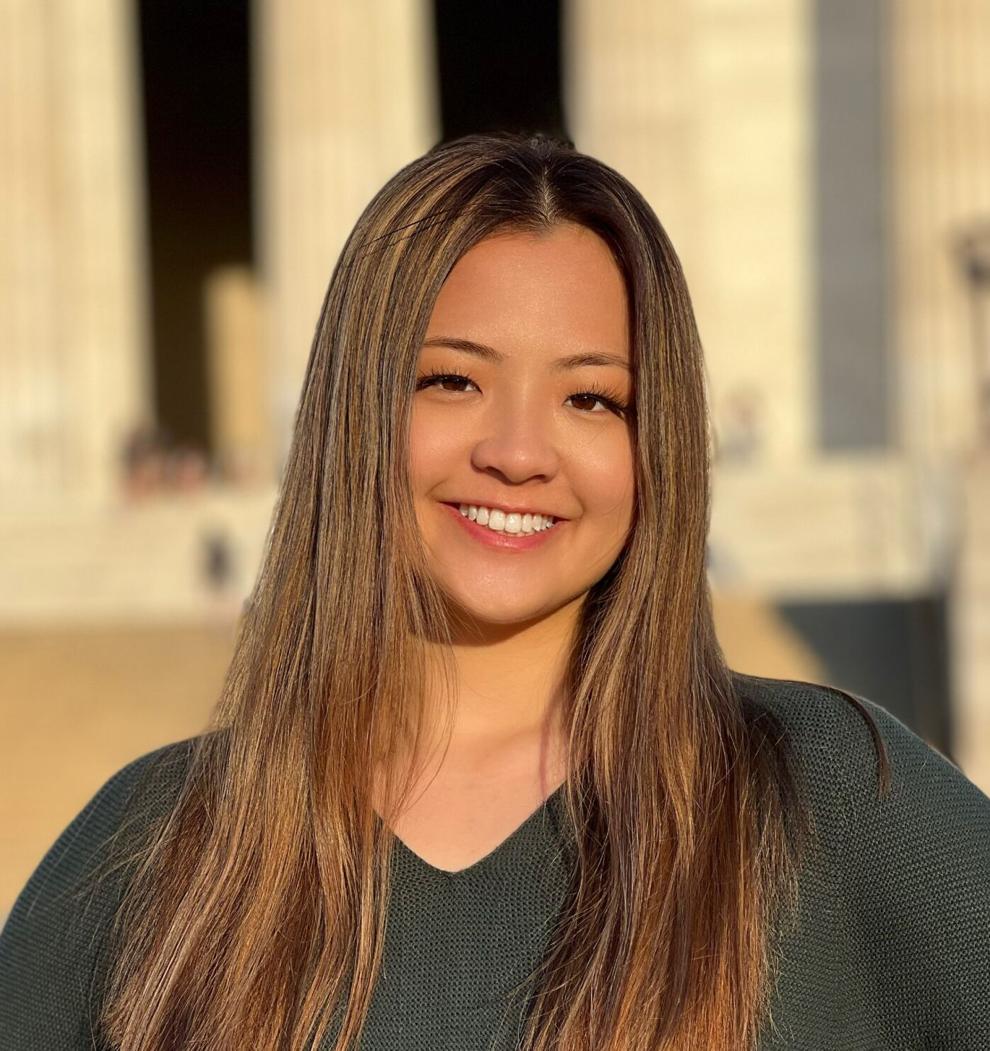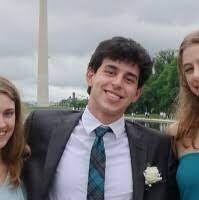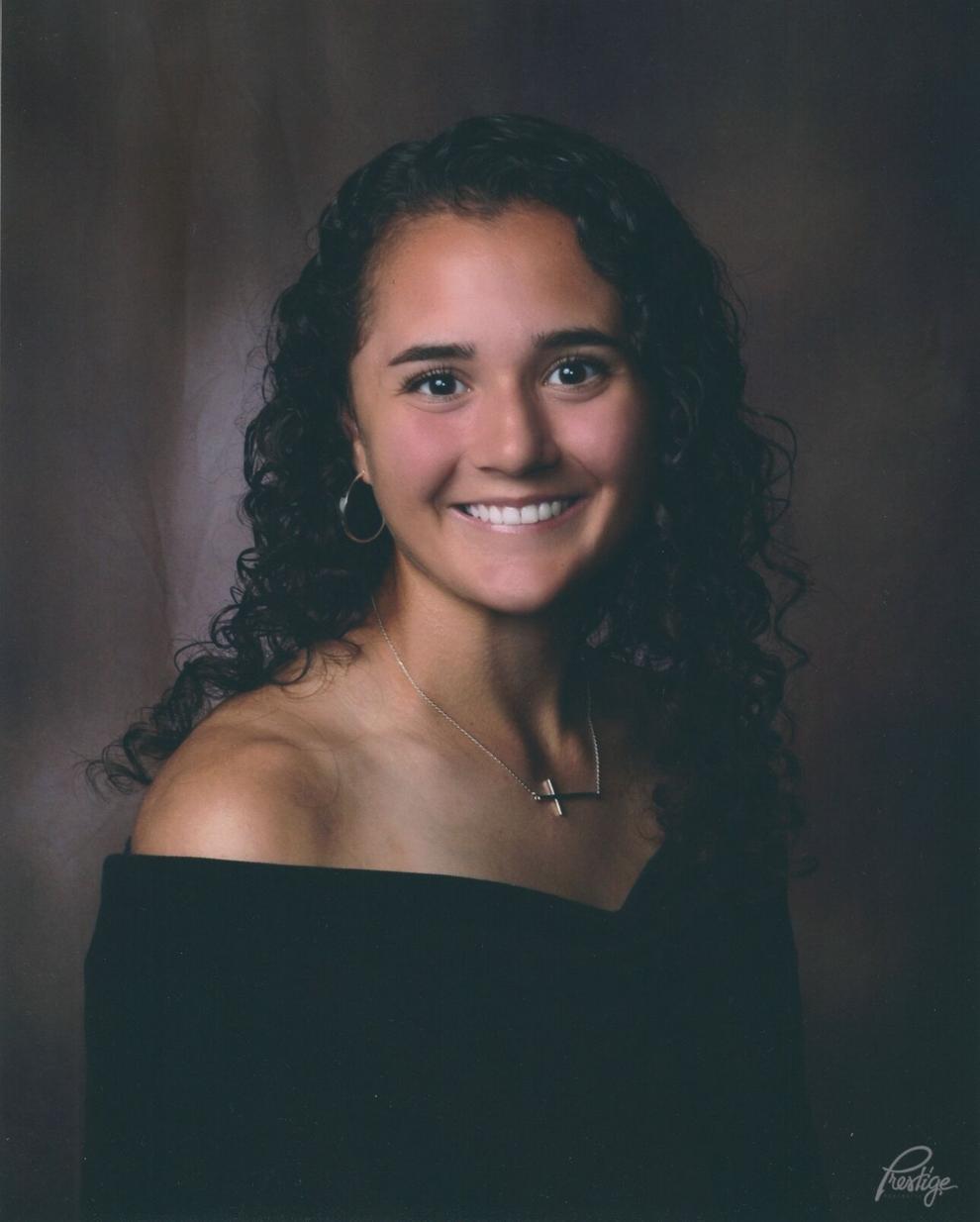 Local students receive academic scholarships
Several local students were recently awarded with a $2,500 academic scholarship to an accredited two or four-year college, university or vocational-technical school of their choice in Fall 2022. 
The following Fairfax County students were scholarship recipients: Isaiah Wang, Thomas Jefferson High School for Science and Technology (University of Miami Class of 2026), Anderson Moffitt, Thomas Jefferson High School for Science and Technology (Clemson University Class of 2026), and Leah Byron, West Potomac High School (Virginia Commonwealth University Class of 2026) all of Alexandria; Karlie Hickson, Queen Anne's County High School (Liberty University Class of 2026) of Centreville; Natalie Yee, Centreville High School (University of Virginia Class of 2026) of Clifton; Ivy Chen, Langley High School (Stanford University Class of 2026), and Yanni Aknine, McLean High School (University of Virginia Class of 2026) of McLean.
"On behalf of my fellow DMV-area franchisees, we feel honored to award these 40 commendable
students with the 2022 Dunkin' DMV Regional Scholarships," said Maria Icaza, D.C.-area Dunkin'
franchisee. "We seek to further students' educational goals as a part of our commitment to support our local communities beyond our restaurant doors."
In partnership with Scholarship America, Dunkin's DMV Regional Scholarship Program
accommodates current part-time and full-time undergraduate students and high school seniors who were selected based on their academic record, demonstrated leadership skills and overall commitment to their school and local community.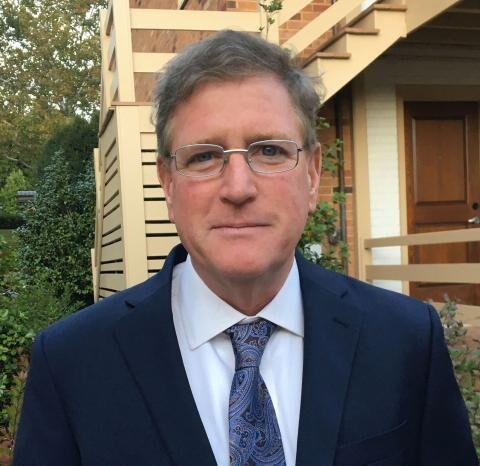 Park Authority names new planning director
The Fairfax County Park Authority (FCPA) announced the selection of Brendon Hanafin as the new Planning and Development Division Director. The Planning and Development Division Director serves on the Park Authority's Senior Management Team that plans, directs, and supervises agency-wide programs and projects and is essential to the mission and vision of the agency.
Hanafin brings more than three decades of comprehensive experience in land development, planning and contract procurement to this position. His experience includes the design and construction of water parks, community pools and recreational facilities, trails, green ways, marinas and associated infrastructure. He also brings the requisite knowledge in developing budgets, capital improvement planning (CIP) programs, and master planning needed for the Park Authority to move its capital program to the future. Hanafin has been a member of several multidiscipline teams, steering committees, and he understands the importance of meaningful community engagement.
Hanafin is currently serving as the Planning and Capital Projects Division chief for Prince William County Department of Parks, Recreation and Tourism, a post he has held since 2018. He has a master's degree in business administration from George Mason University, a bachelor's degree in history from Catholic University of America. He is a Certified Parks and Recreation Professional (CPRP).
Hanafin lives in Woodbridge with his wife, Caroline. He began his new job on Aug. 15.
Local nonprofits are grant recipients
UnitedHealthcare is awarding $1 million in Empowering Health grants to six community-based organizations in Virginia to expand access to care and address the social determinants of health for uninsured individuals and underserved communities. Two of the organizations are in Fairfax County.
Grant recipients in Virginia include: Korean Community Service Center of Greater Washington, Northern Virginia – $200,000 to expand Project SHINE (Staying Healthy through Improved Nutrition and Exercise), which delivers culturally and linguistically appropriate diabetes management, chronic disease management, healthy living cohort classes and health promotion information. The Capital Area Food Bank, will receive $160,000 to incorporate medically tailored food options and information about chronic medical conditions, such as diabetes and hypertension, into the online ordering system for food pantry network partners.
"Social and economic factors have a profound impact on achieving and maintaining good health," said Tameeka Smith, CEO, UnitedHealthcare Community Plan of Virginia. "Through our Empowering Health grants and local outreach efforts from UnitedHealthcare, we're working with local organizations in the state to provide Virginia residents with an interconnected system of clinical and social services that can produce better health outcomes and make the health system work better for everyone."
In total, UnitedHealthcare is donating $11 million in grants through its Empowering Health program across 11 states. The grants will assist individuals and families experiencing challenges from food insecurity, social isolation and behavioral health issues, and support local health promotion and health literacy efforts. 
According to the American Journal of Preventive Medicine, approximately 80 percent of what influences a person's health relates to nonmedical issues, such as food, housing, transportation and the financial means to pay for basic daily needs. The COVID-19 pandemic has caused additional social and economic challenges that continue to affect healthy behaviors and exacerbate health disparities. 
Since launching its Empowering Health commitment in 2018, UnitedHealthcare has now invested more than $51 million in Empowering Health grants reaching more than 8 million people through partnerships with community-based organizations in 30 states and the District of Columbia.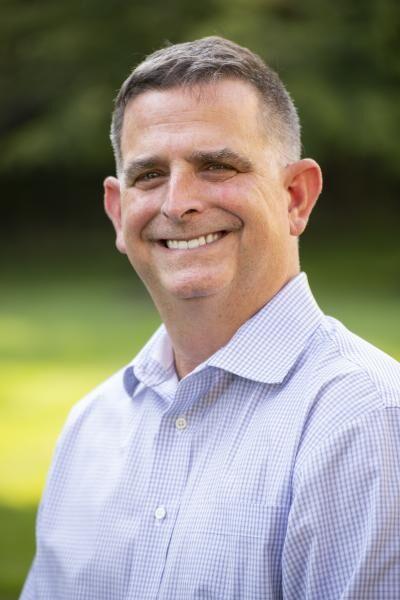 MCC names acting executive director
Evan Braff has been assigned the position of temporary acting executive director of the McLean Community Center (MCC). 
He replaces Daniel Singh who resigned suddenly July 26. 
"MCC operations and programs will continue uninterrupted," said a spokeswoman for the MCC.
The MCC governing board will begin a search for a new fulltime executive director in the near future. 
Braff currently serves as a countywide coordinator in the Office of the County Executive for Fairfax County, where he designs, manages and coordinates high impact initiatives, projects and partnerships. His career with Fairfax County spans 28 years, including service in various roles, including division supervisor of Therapeutic Recreation, Teen Services, and After-School Programs; division supervisor of Senior Centers; and Regional Services and Center Operations Region 4 manager. 
During his tenure, Braff has taken significant leadership roles within local government making strong commitments to results, sustainability and collective impact. He has received numerous national, state and local awards for innovation, teamwork and exemplary leadership.   
Braff graduated with a B.A. of sociology at George Mason University.  He also has Master of Science in recreation and leisure studies from the State University of New York of Cortland and a Master of Public Administration degree from George Mason University.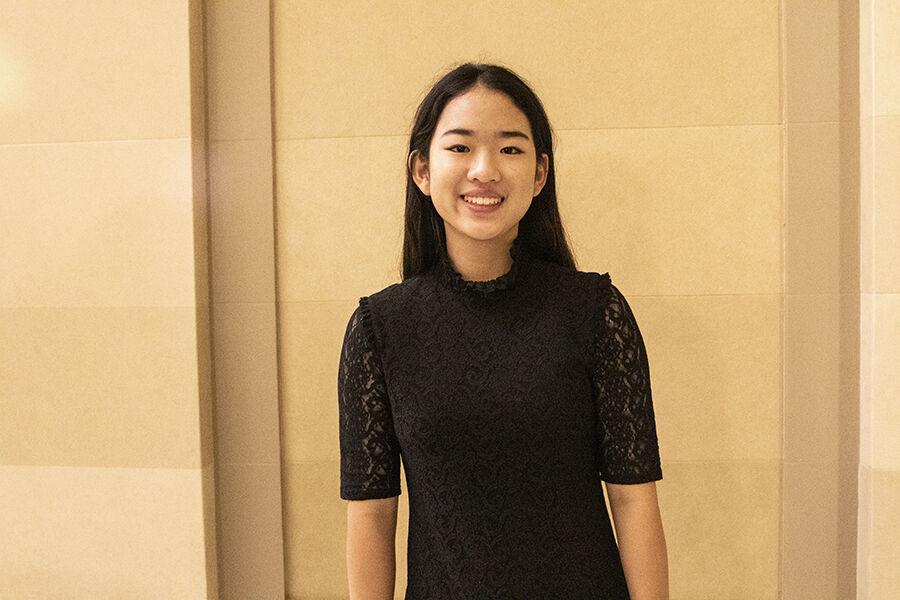 Centreville student participates in leadership program
Four Star Leadership, with retired U.S. Army Gen. Tommy Franks, announced Joanne Park of Centreville as one of 67 students worldwide who participated in this year's leadership program, held last month in Edmond, Okla. 
Park was selected to attend due to her demonstrated leadership abilities and outstanding character.
The Four Star Leadership program provides students the opportunity to develop leadership skills through curriculum, speech and writing competitions and experiences with respected leaders. Program curriculum is designed around the four core principles that led Franks through his 38-year military career: character, common vision, communication and caring. The opportunity is valued at more than $4,000 per student and is offered at no cost to selected students, including expenses, travel and programming.
"We are honored to assist the world's brightest high school students with leadership capabilities and confidence as they make important steps toward their collegiate careers," said Franks. "We are confident that these awards are just the first step in a long journey of future triumphs for these leaders of tomorrow."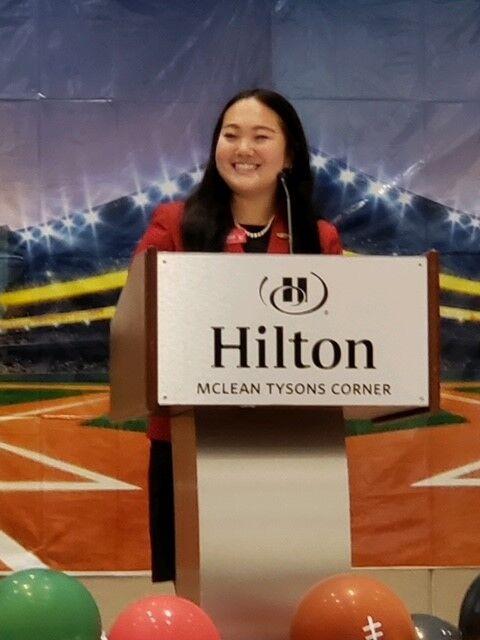 Lake Braddock student elected FCCLA state president
Rising Lake Braddock Secondary School senior Skyler Kim was elected as Virginia FCCLA state president 
for the upcoming 2022-2023 school year. 
Family, Career and Community Leaders of America is unique among youth organizations because its programs are planned and run by members. It is the only national in-school organization with the family as its central focus.  Participation in national programs and chapter activities helps members become strong leaders in their families, careers, and communities.
As state president of Virginia FCCLA, Kim shall preside over all business meetings of the Virginia Association and the state executive council and serve as the official spokesperson for the association. She will serve two years on the Board of Directors and as chair of the state selection committee in the year following her year as president.
Most recently Kim presented at the Virginia Association for Teachers of Family and Consumer Sciences, Inc. (VATFACS) held at Tysons in late July. She addressed approximately 150 educators during a general session.