McLean resident receives Lifetime Achievement Award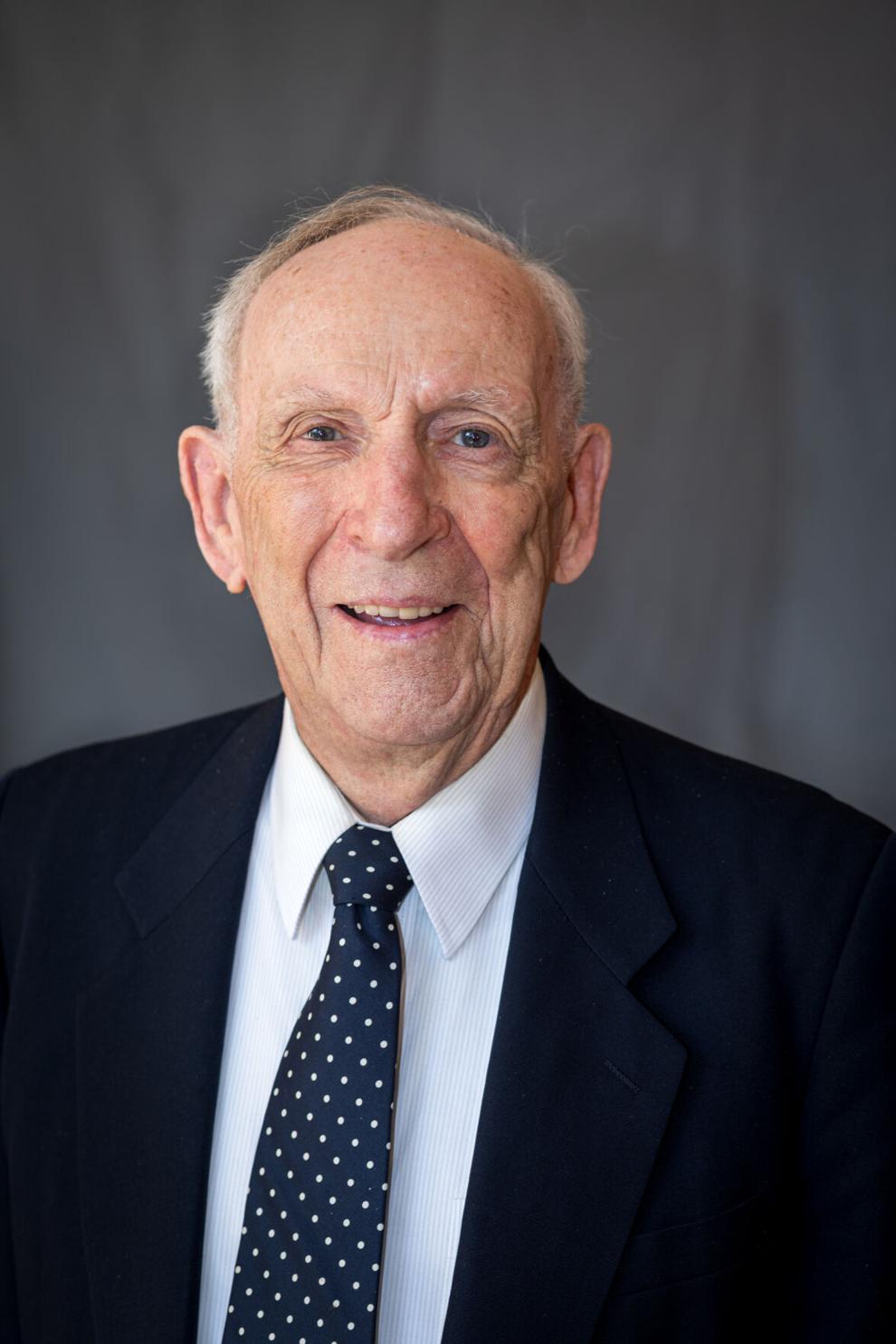 Raymond Malley of McLean has received the Lifetime Achievement Award from Marquis Who's Who. He is a retired senior diplomat of the U.S. Department of State who served in several Asian and African countries, represented the U.S. at many international conferences, and held high policy positions in Washington DC. He also is a retired Air Force Reserve officer with duty during the Korean and Cold Wars. And he was a senior executive of the global Korean industrial powerhouses Halla and Hyun Dai, and Chair of their North and South America subsidiary. He now lives in McLean and Hanover N.H., and writes (three published books), lectures, and teaches part-time at Dartmouth College. He has three sons and several grandchildren. He is married to Josette Murphy Malley.
Residents of Fairfax, Loudoun and Prince William counties join ranks of Virginia State Police
Residents of Botetourt, Henry and Montgomery counties and the city of Lexington were among the 40 new Virginia State Police (VSP) Troopers who officially graduated this morning. During the 134th Basic Session, trainees' 27-week tenure at the VSP Academy, they received instruction in more than 100 different subjects spanning hundreds of hours. Academy training includes such areas as crime scene investigation, survival Spanish, judicial procedures, self- defense, cultural diversity and firearms.
Trooper Sesaly M. Barden, 22, of Fairfax County, has a Bachelor's Degree in Criminal Justice from Mary Baldwin University and will begin her VSP career in Springfield.
Loudoun County and town of Lovettsville resident, Trooper Nathaniel G. Stephens, 31 has a Bachelor's Degree from George Mason University and a Master's Degree from Regent University School of Law. His first duty post will be in the Norfolk / Virginia Beach area.
Trooper Christina M. Araujo, 23, of the town of Haymarket in Prince William County, has a Bachelor's Degree in Criminal Justice from Liberty University and her first patrol area will be in Prince William County.
These new Troopers will report to their individual duty assignments the week of August 16, 2021. For their final phase of training, each Trooper will spend an additional six weeks paired up with a Field Training Officer learning his or her new patrol area. 
As the need for highly-skilled and capable law enforcement officers increases, the Department continues to seek qualified applicants for the positions of trooper. All interested applicants are encouraged to contact the Virginia State Police Recruitment Office at www.vatrooper.com.
Dewberry's Dan Pleasant named board chair of the Virginia Economic Development Partnership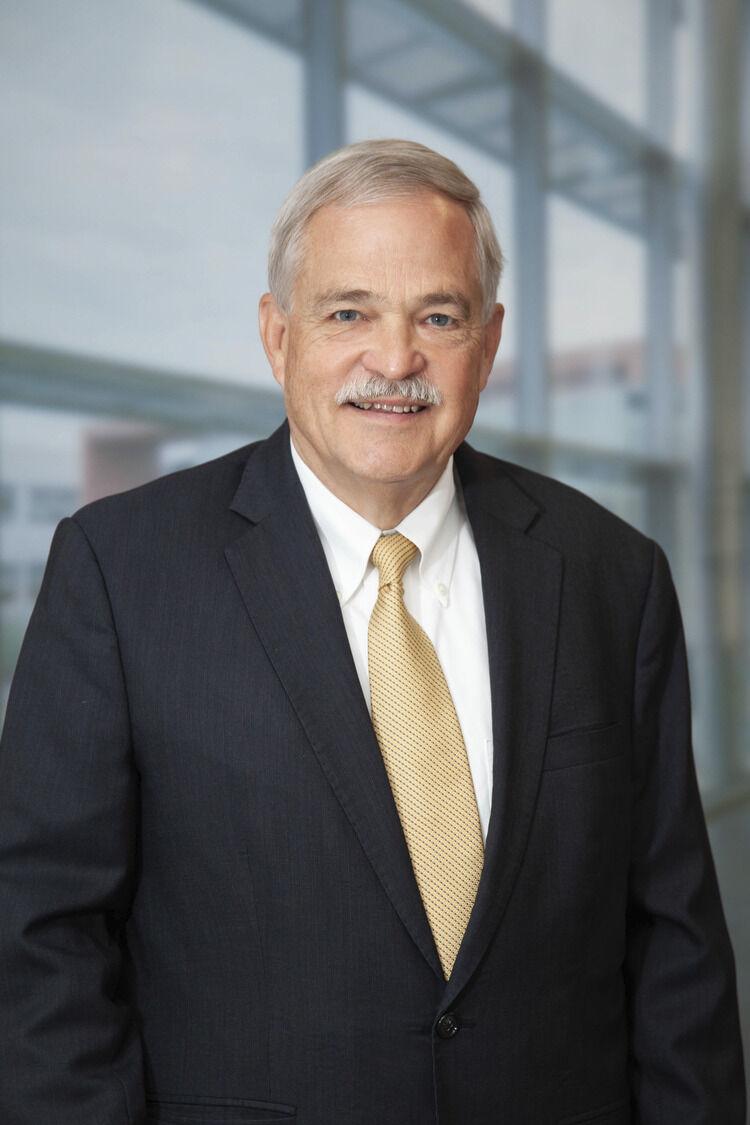 Dewberry, a privately held professional services firm, has announced that Chief Operating Officer (COO) Dan Pleasant, PE, has been named chair of the Virginia Economic Development Partnership's (VEDP) board of directors.
VEDP was created by the Virginia General Assembly in 1995 to encourage, stimulate, and support development and expansion of the Commonwealth's economy. In his role as board chair, Pleasant will be responsible for overseeing the 17-member board of directors, which works with VEDP staff to develop, implement, and update strategic and marketing plans for the Commonwealth and an operational plan for VEDP.
Pleasant has been with Dewberry for more than 40 years and served in a variety of capacities throughout his career. The firm employs 2,000+ staff across more than 50 offices nationwide. As COO, Pleasant is responsible for Dewberry's acquisition strategies, including the firm's two most recent acquisitions, Dewberry | Hydro and Dewberry | Edmonds.
"As a long-time resident of southern Virginia, I have always had a strong interest in supporting our regional clients' economic development programs," says Pleasant. "When the opportunity presented itself 10 years ago to be appointed to the VEDP board, I was excited to continue my advocacy for economic development at the state level. In these 10 years, I have seen a lot of changes at VEDP. Today, I am proud to say that the VEDP organization is a high-functioning organization with great leadership. Additionally, we have a very engaged board of directors that supports VEDP's leadership and advocates for support of the organization and programs that cover the entire state, including rural Virginia, promoting  economic expansion, and maps out successful strategies for businesses to find the resources they need to thrive in Virginia."
Fairfax County Redistricting Advisory Committee seeks public input on Aug. 17
Fairfax County's Redistricting Advisory Committee seeks the public's input at a meeting August 17, at 6 p.m.
This two-hour meeting is solely focused on hearing from residents and organizations — and it will be held at the Fairfax County Government Center, 12000 Government Center Parkway, Conference Room 11, Fairfax.
The committee wants the public's input now as it gets ready later this month to redraw new recommended electoral maps for the Fairfax County Board of Supervisors and School Board.
People or groups that wish to speak are encouraged to sign up in advance, although this isn't required to testify. There are also several options for providing input on Aug. 17:
• In-person
• By phone
• By video
• By writing before
Residents and organizations will be given three minutes to speak. The public is encouraged to share their thoughts on any aspect of the redistricting process, including:
• How many districts there should be for the Board of Supervisors and School Board
• What communities or neighborhoods should be included in a specific district
• What is important to understand about a community, including what makes it unique, challenges it faces or needs for political representation
• What are the positive or negative effects of the current electoral boundaries that were put in place 10 years ago as a result of the last redistricting process
This meeting will be broadcast live on Fairfax County Government Channel 16 and it may be viewed live online as well.
While the Aug. 17 meeting will the public's first chance to offer input, it's not the last, officials say.
Late in August or early in September, the public will be able to submit their own maps and they can provide feedback, revisions and comments on the committee's or other's proposed maps.
As required by law, the county must consider redrawing its political boundaries following the U.S. Census that is conducted every 10 years. This is done to ensure proportional representation as populations grow and shift over time.
The Board of Supervisors appointed the 20-member redistricting committee to recommend new electoral maps.
Dulles International Airport Manager Mike Stewart announces plans to move to Roanoke-Blacksburg Airport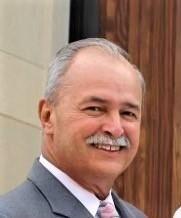 Metropolitan Washington Airports Authority Vice President and Dulles International Airport Manager Mike Stewart announced plans Monday to leave the Airports Authority after 14 years to become Executive Director of Virginia's Roanoke-Blacksburg Regional Airport in September. 
As manager of Dulles International, Stewart directed the airport's response during operational challenges, including weather impacts, the diversion of 40 international flights when snow closed New York's JFK Airport in 2018, the public health challenges of Ebola and COVID-19, international travel restrictions, and the expansion and upgrades of airport facilities, including construction of the Metrorail Silver Line facilities on the Dulles campus. 
"I've been extremely fortunate to have worked with so many talented people at the Airports Authority and having the opportunity to work on so many different aspects of the aviation business," Stewart said. "I'll miss the challenges and rewards of leading one of the busiest international airports in the world. I thank the leadership and my colleagues at the Airports Authority, and I look forward to working with a great team in Roanoke." 
Stewart, who became manager of Washington Dulles International Airport in 2017, has served in a number of executive and management positions at the Airports Authority, including vice president of Airline Business Development, recruiting new airlines and destinations to the Washington area's airports and promoting travel and tourism in the region; manager of Airline Affairs, serving as liaison between the Airports Authority and airlines; and manager of Dulles Airport Administration, overseeing airport leases, contracts and permits for airport tenants and businesses, including ground transportation and parking.
Stewart's previous experience in the airport and aviation industry includes general manager of the Dulles Jet Center, director of corporate real estate and airport affairs for Independence Air and management positions with US Airways and Piedmont Airlines.
Airports Authority President and CEO Jack Potter thanked Stewart for his years of service and his contributions to the Airports Authority, its business partners and its customers.
"Throughout his career, Mike has proven his ability to build and lead high-performing teams, foster strong partnerships with internal and external stakeholders and launch new and expanded lines of business," Potter said. "We are fortunate to have benefited from his experience, skills and leadership, and we wish him all the best in his new endeavor."
NVCT protects 6 acres of wildlife
habitat in Clifton
Northern Virginia Conservation Trust has preserved a nearly 6-acre parcel of forested land in Clifton that protects a segment of Popes Head Creek. This beautiful tract in the Springfield District of Fairfax County is home to common mammals such as deer, raccoons, foxes, and opossums. Migratory birds, insects, and native plants are also thriving on the property. Now safeguarded forever with a conservation easement, the success story would not have been possible without the generosity of its wonderful landowner.  
 "We feel a kinship with every bird, insect, and tree that calls our property home. It's our job to protect them. We do that by adding more native plants, controlling the invasives, shrinking the lawn, and minimizing the use of chemicals," said landowner Margaret Fisher.
 "On our property alone, when preparing for this easement, we cataloged seven species of mammals, five species of reptiles, 36 species of birds, eight species of amphibians, four species of spiders, 52 species of insects, and 36 species of native plants growing wild. That doesn't even take into account the many others that we didn't happen to stumble across," said landowner Jon Rosenthal. 
State Senator George Barker (D-39) was delighted by the Fisher's decision to conserve the property and hopes it inspires others in the region to follow suit. "I congratulate and thank my friends Margaret Fisher and Jon Rosenthal for their foresight in proposing a conservation easement that protects the animals, plants, and trees on their property and that also protects Popes Head Creek and the Occoquan Watershed. I hope that their action will spur other enlightened residents to offer similar conservation easements that contribute to keeping Clifton the Clifton we know and love," Barker said.
After having been completely cleared of trees in the 1930s, the property did a wonderful job of regenerating with Tulip Poplar, Oak, and Beech species that now provide critical canopy and habitat.
"This is a site that really speaks to the layered history of our region," said Conservation Director Matt Gerhart. "We have a stream valley that hosts vestiges of some of the earliest rail systems through the region and a mature, healthy forest that has regenerated from the clearing of the past through the careful stewardship of the current landowners."
 Popes Head Creek, a tributary to Bull Run, is an important aquifer that feeds the Occoquan reservoir from which a majority of our region gets its clean water. The creek borders the property's northern boundary and remains one of the least developed watersheds in Fairfax County. "As a protector of the Occoquan Watershed, I am happy NVCT was able to arrange this conservation easement to help keep our commitment to protecting the source of our drinking water," said Fairfax County Supervisor for the Springfield District, Pat Herrity.
 A 200-foot forested and vegetated riparian buffer lies on both sides of an approximately 690-foot-long segment of the creek. This vegetative area serves as a buffer to pollutants entering the stream from runoff, controls erosion, and provides habitat and nutrients to the stream.
 "It's critical we do all we can to protect our environment for future generations. I'm grateful for the work of the Northern Virginia Conservation Trust and my constituents Margaret & Jon here in Clifton and remain committed to fighting for clean water and a green future for Virginia," said State Delegate Dan Helmer (D-40).
 This newly protected land supports county open space and planning initiatives enacted to protect the forest canopy, wildlife habitat, and watersheds of Fairfax County. NVCT is the county's official land trust partner and works every day with landowners, county officials, and community stakeholders to safeguard nature and clean water in the Northern Virginia region for all time.
$10 million awarded to support Fairfax county first-time homebuyers
The Fairfax County Redevelopment and Housing Authority (FCRHA) was recently awarded an allocation of $10 million in funding to help qualified first-time homebuyers purchase a home in Fairfax County. The funding, set aside by Virginia Housing through the Sponsoring Partnerships and Revitalizing Communities (SPARC) program, can be used to buy down the interest rate by 1% for first-time homebuyers who meet Virginia Housing's eligibility and underwriting requirements.
Through this collaboration, the FCRHA is able to sponsor prospective homebuyer loan applications for reduced interest rate mortgage loans originated through Virginia Housing and its lending partners. These loans are not issued by the FCRHA. A reduce rate loan enhances a qualified buyer's purchase power and reduces their monthly mortgage payment. The maximum sales price for new and existing homes under SPARC is $500,000.
Since late 2019, 88 households have received loans at lower interest rates through $30.3 million in funding. The average mortgage loan amount has been $347,237. Based on this average, it is anticipated that the $10 million awarded through SPARC can serve approximately 29 households. The SPARC program is self-funded by Virginia Housing, using its own resources (no state taxpayer dollars are needed).
Virginia Housing lenders in Fairfax County have been advised of the availability of funds through FCRHA. First-time homebuyers interested in learning more about the availability of these funds and their eligibility may contact a Virginia Housing lending partner listed on their "Find a Lender" web page.
New Forest Preschool Opens at Riverbend Park
Fairfax County Park Authority is opening a new preschool, but this one will be a little different.
Riverbend Park Forest Preschool will focus on encouraging outdoor learning and knowledge through nature. This play-based forest preschool for kids ages 3 to 5 will introduce the youngest learners to the park and all it has to offer.
In our half-day, nature-based preschool, we will spend as much time as we can outside, having fun and learning fundamentals and social skills through play. Preschool will run from 9 a.m. until 1 p.m. and there are two-day, three-day and five-day options.
For more information, please visit the Riverbend Park Forest Preschool website, or call 703-759-9018. Registration will begin in early August.