WaveDancer announces board appointment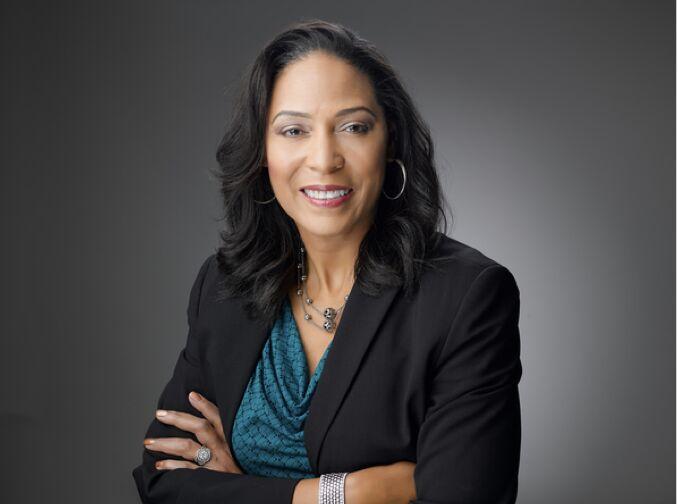 Fairfax-based WaveDancer, Inc. announced the appointment of retired Maj. Gen. Linda Singh to its Board of Directors. With a combination of public and private sector experience that spans defense, health, state and local government, Singh brings a unique perspective to the WaveDancer board.
Singh served as a major general in the Maryland National Guard, dedicating more than 38 years of service to Maryland's military. As the adjutant general, a cabinet-level secretary, she was responsible for the Maryland Military Department and all matters affecting Maryland's National Guard service members.  In this capacity she reported directly to the governor of Maryland.
During a 21-year career at Accenture, Singh served as the managing director leading the Health and Public Service North America Operating Unit, a multi-billion-dollar business segment. She also brings public company board experience having served on the Board of Howard Bank.
Singh holds a bachelor's degree in business, a Master of Business Administration, a Master of Strategic Studies, and a PhD in Industrial and Organizational Psychology. She has received numerous awards, including the Top 100 Diverse Emerging Leaders and The Network Journal 25 Influential Black Women in Business Award. She is the recipient of the Ellis Island Medal of Honor. Singh is also inducted into the Maryland Women's Hall of Fame and has been named as one of InStyle Magazine's "Badass 50" for her history making history as a member of many leadership teams.
"Linda Singh's appointment to WaveDancer's board represents a significant step forward for us and is proof that we intend to build a board representative of the core values of our company: integrity, excellence, service to the Nation and diversity," said Jamie Benoit, chairman and CEO of WaveDancer. "Linda has done it all from leading a large and complex military organization, successfully leading a major corporate enterprise, serving on a public company board, and inspiring others through her ongoing mentorship of young professionals around the country. We're lucky to have her."
"I am excited to join the board of WaveDancer and I am looking forward to being part of an exciting journey where technical innovation and imagination creates a safer tomorrow," said Singh. "I look forward to partnering with Jamie and the entire management team to build a company that delivers mission-enabling technology solutions and significant shareholder value."  
Fairfax organizations recognized for best practices
NV Rides, a program started in 2014, has won the $5,000 first place Best Practices Award from the Commonwealth Council on Aging. The program serves as a network of volunteer rides programs serving seniors and persons with disabilities in Northern Virginia.
NV Rides supports volunteer transportation through coordination of rides, marketing, software, and volunteer recruitment and background checks provided to partner organizations.
In 2021, NV Rides' partners served 926 seniors with a network of 506 drivers and more than 20,377 rides, deliveries and visits. Since its inception, NV Rides has provided more than 60,000 rides and visits.
"We at NV Rides and our partners throughout Northern Virginia are honored to be recognized by the council for our network of rides programs that provide essential services to non-driving seniors – transportation," said Emily Braley, NV Rides manager. "At first glance, NV Rides looks like a transportation partnership, but it really goes beyond driving – the simple act of driving someone can foster relationships and engage seniors in their communities. Volunteers and riders forge unique bonds and enable seniors to age in place."
Since the pandemic, NV Rides pivoted by adding deliveries of essential items like groceries and medications.
The council advises the governor and General Assembly on issues affecting the 1.9 million Virginians age 60 and older and acknowledges organizations whose innovative programs can be replicated across the commonwealth. The council judges nominees on seven criteria, including community impact, potential for replication, innovation, outcomes and promotion of aging in the community.
Deaf Seniors Stay Connected, a program from the Northern Virginia Resource Center for Deaf and Hard of Hearing Persons, received the third place award of $2,000. The program provides a free online chat program to connect deaf seniors with American Sign Language college students/interpreters from several Mid-Atlantic states to converse and engage weekly. 
Senior Ambassadors by Senior Services of Alexandria received an honorable mention.
"Throughout the COVID crisis, older Virginians and caregivers in the commonwealth continue to demonstrate resilience in response to exceptional circumstances. The council awards and recognitions today provide a spotlight on the innovative work done to combat issues faced by older adults, such as social isolation, transportation and housing inequities," said Council Best Practices Committee Chair Jennifer Disano. "I offer sincere congratulations to all of the Best Practice Awardees and Honorable Mentions as well as thanks to all of the program applicants."
Established in 2006, the Best Practices Awards recognizes and encourages the replication of model programs, particularly that foster aging in place, livable communities and home and community-based services. With financial support from Dominion Energy, the council encourages the development of these innovative programs.
Reston Association Board selects officers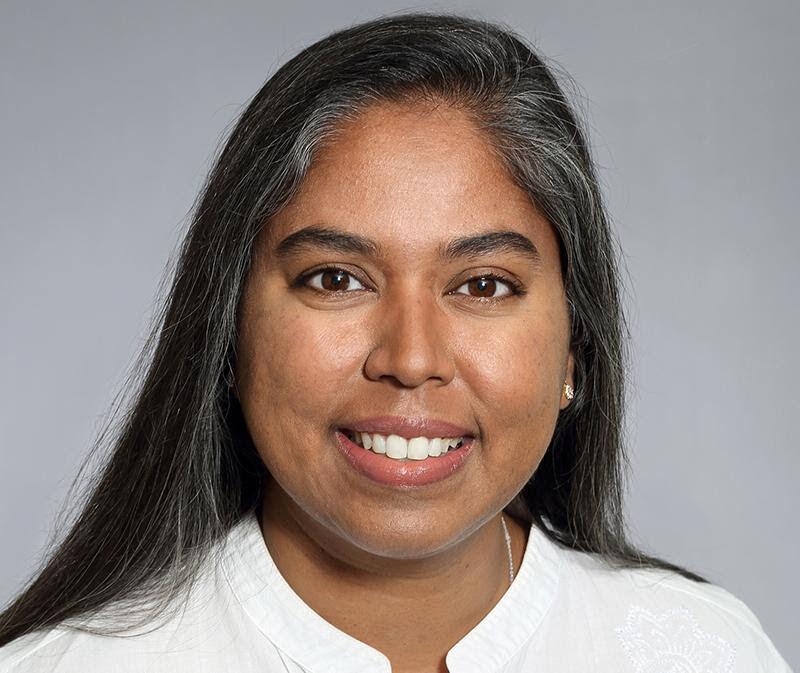 The Reston Association Board of Directors selected its officers during the first meeting of the new board last week. On the same day, the board was also informed of the unexpected resignation of one of its members, Timothy J. Dowling.
The panel voted on Wednesday, April 13 for Sarah Selvaraj-D'Souza to serve as RA president. Other officers selected were Jennifer Jushchuk, vice president; Robert Petrine, treasurer; and Irwin Flashman, secretary. The board chooses its officers annually.
The board also welcomed its three new directors who were recently elected by the RA membership. They are Laurie Dodd, Glenn Small and Flashman. The official announcement of the new directors was made during the annual members' meeting on April 12.
Compost Pilot Program expands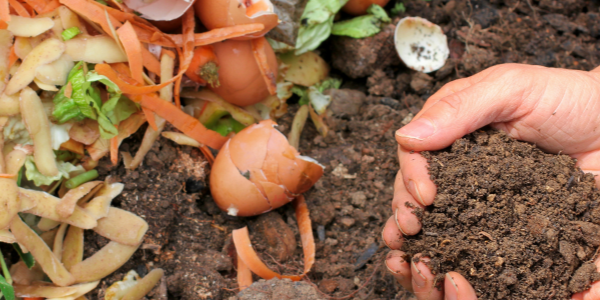 The County composting program is expanding to five farmers markets this year.
Collect your food scraps at home and bring them to one of the markets listed below. Use something like an old coffee container, food storage container or a compost caddy that is specially designed to hold food scraps. Drop off your food scraps and then shop at the farmers market for fresh produce.
Scrap drop off is available only during regular market hours. Sites already accepting composting material were Burke Farmers Market on Saturdays and Mosaic District Farmers Market on Sundays. This week drop off began in Mount Vernon on Wednesdays from 8 a.m. to noon. The address is 2501 Sherwood Hall Lane in Alexandria.
Drop off will begin in Herndon April 28 and Kingstowne on May 6. Other drop off locates are the I-66 Transfer Station at 4618 West Ox Road in Fairfax and the I-95 Landfill Complex at 9850 Furnace Road in Lorton. 
Composting lowers greenhouse gases by improving carbon sequestration in the soil and by avoiding methane emissions. In 2021, the pilot program eliminated an estimated 20 tons of carbon dioxide-equivalent greenhouse gas emissions, the equivalent of taking 50 cars off the road, according to Fairfax County officials.
For more information visit https://bit.ly/3v0wsb6 or call the Solid Waste Management Program at 703-324-5230.
Fairfax County students inducted into Phi Kappa Phi
The following people recently were initiated into The Honor Society of Phi Kappa Phi, the nation's oldest and most selective collegiate honor society for all academic disciplines.
Michelle Dwyer and Erica Martin of Alexandria, Dalia Abdel-Latif and Charlotte Tury of Annandale, Adrianna Daly of Centreville, Nishant Jain of Dunn Loring, Sophia Silis of Fairfax Station, Veronica Cole and Vivian Gruendel of Falls Church, Alvaro Flores and Eliana Hall of McLean, and Gillian Weed of Reston. All are students at Virginia Tech. 
Clara Eckert of Annandale at Southern Illinois University Edwardsville.
Michael Sparks of Falls Church at Florida Institute of Technology.
Sarah Cook of Springfield at Florida State University.
Aaron Hall of Fort Belvoir, Tristen Laney of McLean and Caleb Suh of Vienna, all at United States Military Academy.
They are among approximately 25,000 students, faculty, professional staff and alumni to be initiated into Phi Kappa Phi each year. Membership is by invitation only and requires nomination and approval by a chapter. Only the top 10 percent of seniors and 7.5 percent of juniors are eligible for membership. Graduate students in the top 10 percent of the number of candidates for graduate degrees may also qualify, as do faculty, professional staff and alumni who have achieved scholarly distinction. 
Great Falls student on winning JMU team
A team from James Madison University's College of Business emerged victorious over those from four other leading institutions on April 8 in the Federal Deposit Insurance Corp.'s Academic Challenge.
The JMU team included Emelia Potteiger, a finance major from Great Falls.
The faculty advisor was Carl Larsson, assistant professor of finance.
"They did it for the challenge, on top of all their other obligations," said Larsson. "They really impressed me with their willingness to do all this super-rigorous research in addition to their schoolwork, jobs and senior-year social activities."
Team members cited Larsson's contributions, along with those of fellow CoB faculty members Pamela Drake, Eugene McCarthy, Hui Sono and Corbin Fox, as having been critical to their success.
The FDIC Academic Challenge, which made its debut in 2020-2021, is a nationwide competition that brings to the classroom real-world policy questions involving the banking industry. Vying with JMU for first-place laurels this year were teams from the University of Chicago, the University of North Carolina at Chapel Hill, the University of Oregon and the State University of New York at Geneseo.
For the competition's 2021-2022 edition, teams were asked to assess the impact of the COVID-19 pandemic on the banking industry. The JMU team focused its response on specific effects the pandemic has had on community banks in the Shenandoah Valley.
The competition took place in two rounds. In the initial round, teams prepared written submissions that were reviewed by a panel of judges from the FDIC's Center for Financial Research. Next, the five teams selected to advance to the final round presented their findings in a live, Zoom-enabled lecture format before fielding questions from the judges.
The FDIC states that the purpose of the event is to enhance students' professional and academic skills by promoting analytical thinking, graphical and oral presentation of information and concepts and collaboration with peers.
Close on the heels of its participation in the FDIC Academic Challenge, JMU is also preparing a mid-May bid in a nationwide case-study competition sponsored by the Conference of State Bank Supervisors.
According to Vanhoy, the CSBS case challenges students to identify the biggest trend at work in the banking industry during the past decade, and then hypothesize what the biggest trends of the next 10 years will be.
This year will be the first in which JMU has entered both the FDIC and CSBS events. 
Reston student graduates from Palmer College of Chiropractic
Kathryn Wills of Reston, graduated with a Doctor of Chiropractic degree from Palmer College of Chiropractic's West campus in San Jose, Calif. on March 25.
DMV customers with appointments can check in online
Customers visiting the Virginia Department of Motor Vehicles (DMV) may now check in with a mobile device when they arrive for their appointment.
This new convenience lets customers notify DMV they've arrived for their appointment by scanning a QR code and submitting a few pieces of information, allowing them to skip a visit to the information desk and instead have a seat in the lobby until their queuing number is called. Appointment holders who prefer not to use this digital service may still check in at the information desk via the appointments line. Last week, a customer with an appointment waited less than five minutes to be served after checking in on average.
"Given the popularity of appointment opportunities, we are pleased to make the process even more efficient for customers who can plan ahead," said Acting DMV Commissioner Linda Ford. "Your transaction will go even more quickly if you complete your forms beforehand. Please visit our website to find out which application you need to fill out ahead of time and bring to your appointment."
DMV is asking customers who change their plans to cancel their appointment to make sure everyone has a fair chance at this sought-after service, as a significant number of appointment holders do not show up. Canceling an appointment is quick and easy via your confirmation email or dmvNOW.com.
Appointments and walk-in service are offered simultaneously Monday through Friday, with Saturdays remaining open for walk-in customers in offices with Saturday hours. Of appointment customers surveyed this year, 94 percent would like DMV to continue to offer appointments. 
Data also show that customers continue to prefer DMV service options that don't require a visit to a traditional service center. Alternate service options include:
· Online: More than 50 services are available at dmvNOW.com
·       Mail: Popular services such as driver's license and vehicle registration renewals may be completed by mail
·       Drop-off: Customers needing a title after purchasing a vehicle from an individual (not a dealer) may drop off their applications and supporting documents at a CSC
·       DMV Select: Vehicle-related services are offered through our partner offices
·       DMV Connect: Appointments can be scheduled for nearly every DMV service with the agency's mobile teams
Ford honors Fairfax auto dealer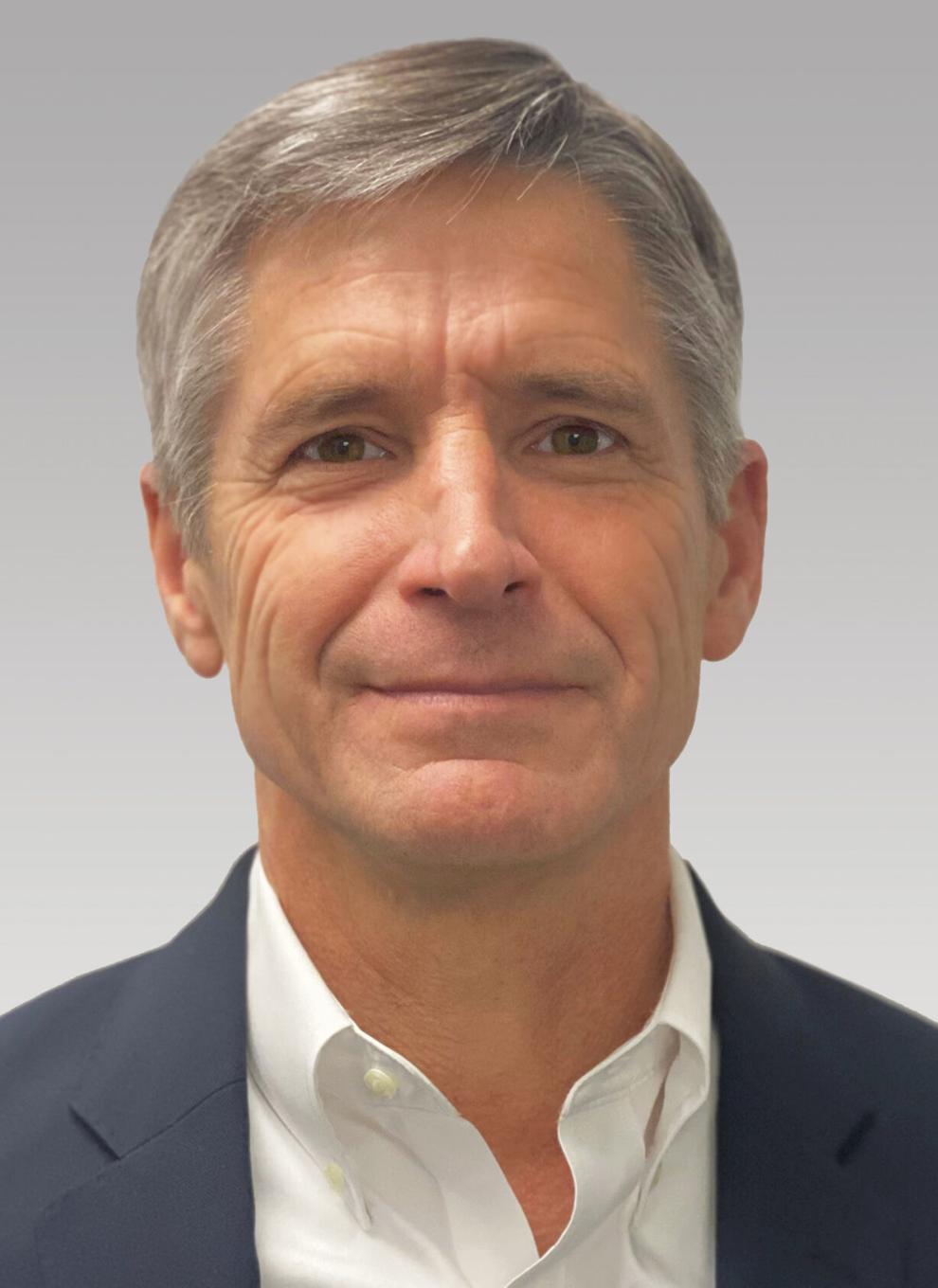 Ford Motor Company is honoring six dealers from around the world for their relentless dedication to the betterment of their communities in 2021.
Vince Sheehy of Sheehy Auto Stores in Fairfax is being recognized as part of the Salute to Dealers Program, an initiative in its 22nd year.
Salute To Dealers was founded by Edsel B. Ford II and is championed by Henry Ford III. "I am honored to recognize our dealers for all they do to support communities across the globe every day. They have made such a positive impact on our world and made it a better place while doing so," Ford said.
Each year Sheehy's organization conducts a 50-day dealership and community-wide effort that raises awareness and critical funds for the American Heart Association to help build healthier lives. In addition to contributing significant donations, Sheehy and his team spend countless hours preparing for and conducting this far-reaching and impactful initiative. Public service announcements, seminars, blood pressure screenings, and CPR training are just a few of the many facets included.
Community involvement stretches to each of his dealerships where annually, each store makes a financial contribution to a charity of choice. These charities include homeless shelters, soup kitchens, Ronald McDonald House Charities, and many others. Additionally, in December, each store is a drop-off location for the Holiday Toy Drive. Sheehy is also committed to fostering education. A foundation, started by his father, provides funds to schools with programs that support economically disadvantaged students and underserved communities. Realizing that education alone is not always enough, Sheehy has provided staff and funding for the Innocence Project at the University of Virginia to facilitate the release of wrongfully convicted individuals from prison.
Chantilly company names new board member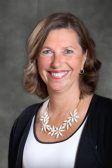 American Systems announced that Chris Braccio, the company's vice president, Human Resources, has been appointed to its Board of Directors. Braccio will be occupying a seat on the board that was vacated by Joe Kopfman, who recently retired after 43 years with American Systems.
Braccio joined American Systems in 2007 and is currently responsible for the strategic alignment of human talent to achieve the corporate mission. As VP, of Human Resources, she oversees the company's entire human capital function, including talent management, compensation, benefits, HRIS, as well as community affairs, and charitable programs.
"I am delighted that Chris is joining the Board," said Bill Hoover, chairman of the Board of American Systems. "Her passion for her profession and deep commitment to the employee-owners will undoubtedly prove to be an asset to the Board and the company." 
Braccio has more than 25 years of HR experience and has held senior human resource leadership roles at World Kitchen, StarBand Communications, and Sunrise Assisted Living, as well as at Fortune 500 companies such as GTE (now Verizon), Contel, Eaton Corporation, and National Semiconductor. She received her Master of Science, with honors, in Human Resource Management from Johns Hopkins University, and a Bachelor of Science, magna cum laude, in Business Management from the University of Connecticut.
Braccio joins Vice Chairman and CEO Peter Smith, and independent members Bill Hoover (chairman), Ken Johnson, and Barry Broadus on the company's Board of Directors.