FCEDA global operations pivot to virtual during pandemic
With six satellite offices located in important tech centers around the world, the Fairfax County Economic Development Authority (FCEDA) immediately pivoted its mode of global communications when the COVID-19 pandemic hit in March. With air travel at a literal standstill the FCEDA amped up its use of videoconferencing to keep its international business operations in flow — and, ironically enough, it has resulted in expanded international business exposure for the organization.
"As with many companies and organizations, we shifted to virtual operations because of the pandemic, but we pivoted seamlessly and the technology has allowed us to work in new ways, connect with our team, our partners and allies easily and reach new prospects in different ways than we would have before," said Victor Hoskins, president and CEO of the FCEDA.
Home to more than 430 foreign-owned firms hailing from 49 companies, Fairfax County is a thriving global business community. In addition to many large and well-known international giants, many smaller firms use Fairfax County as their gateway to the U.S. market.
In addition to the Tysons headquarters, the FCEDA operates offices in Bangalore/Mumbai, Berlin, London, Los Angeles, Seoul and Tel Aviv. The staff at these offices offer free assistance to companies in those markets that are interested in locating or expanding in Fairfax County.
The FCEDA has had an overseas presence since 1997 when it opened its first office in Tokyo. The office remained in operation until 2005 and a new office was opened in Seoul the same year. The London office opened in 1998; and Munich in 2000, which was relocated to Frankfurt in 2010, and Berlin in 2016. The Tel Aviv and Bangalore offices opened in 2004. In 2018, the India office added a presence in Mumbai. 
The FCEDA also has maintained a U.S. West Coast office since 2006 and currently has representatives in Los Angeles.
In tandem, the FCEDA's U.S.-based and overseas colleagues work to promote Fairfax County as an ideal place for global companies to expand or relocate. Information and services that the FCEDA provides include: identifying suitable commercial real estate options in the county and providing market intelligence; providing soft-landing services—introduction to service providers; offering business development connections for companies; providing support for marketing/public relations visibility; and liaising with the county government for licenses, permits and taxation issues.
Since the start of the pandemic the FCEDA has helped companies based in Canada, India, Israel, Korea, Germany, the Netherlands, Sweden, and the United Kingdom that have expanded their operations in Fairfax County.
While many meetings were conducted in-person pre-COVID, FCEDA has not missed a step in helping companies virtually during this unprecedented time.
In addition to virtual meetings, the FCEDA has hosted or played a major role as a sponsor and/or participant and organizer in nearly 30 virtual events since the pandemic began in March–connecting participants from across the world. Before the expansion of teleconferencing the amped up global reach would have necessitated the logistics, time and expense required for additional international travel. 
Virtual events have also been hosted in collaboration with partner organizations around the Washington, D.C., area including the Dulles Regional Chamber of Commerce, the Dulles Area Transportation Authority, George Mason University, the Northern Virginia Chamber of Commerce, the Northern Virginia Technology Council and TiE DC.
International event partners have included the embassies of Argentina, India and Israel, the British American Business Council, Israel Advanced Technology Industries, SIBB Germany and the Government of Quebec.
Initial virtual events following the pandemic focused on helping companies shift to teleworking and conducting business in the COVID era. Global events have focused on regions that included trade and investment with Argentina, India, Israel, Germany and other nations.
In the United Kingdom, FCEDA's partnership with the firm Go-to-Market Global for business events and one-on-one business matchmaking sessions have continued while pivoting from in-person to online formats.
FCEDA's India staff has virtually traveled to regions of India that they had not visited yet in person prior to the pandemic, expanding the FCEDA's market range. Prior to the pandemic the twice yearly visits were focused on the major metropolitan cities. By using videoconferencing technology, FCEDA has been able to connect with companies located in other areas of the country.
The Dulles Regional Chamber of Commerce has hosted a series of its International Business Council (IBC) webinars that began before the pandemic hit but have accelerated in the last six months. Despite major differences in time zones, speakers and panelists often are located in markets overseas as well as in Northern Virginia. 
Chaired by Jan Mul, director of the FCEDA International Business Investment Division, the Dulles Chamber's IBC includes member representation from the FCEDA, Loudoun County Economic Development, the Metropolitan Washington Airports Authority and the Virginia Economic Development Partnership.
After the pandemic hit the IBC live-streamed virtual events continued with events that focused on a global virtual exchange; a Korea-U.S. global business dialog on COVID-19; a U.S. and India event on the global supply chain; and most recently a South America webinar focused on tourism and the wine industry.
"The pandemic has required us to work in new ways, but a lot of practices we have put into place will continue when the pandemic is over because of the ease of connecting with other people around the world through technology," Hoskins said. "Nothing can replace building relationships through face-to-face meetings and events, but thank goodness we have the technology that allows us to continue to tell the story of why Fairfax County is a great location for international companies that want to do business in the U.S."
ICF awarded $100 Million in Head Start contracts
ICF, a global consulting and digital services provider, was recently awarded one new and four re-compete contracts to support Head Start programs across 18 states and the District of Columbia. 
The contracts, which were awarded by the U.S. Department of Health and Human Services, Administration for Children and Families, have a total combined value of over $100 million and each has a term of five years, including one 11-month base and four 12-month options.
Under the contracts, ICF will provide training and technical assistance to improve services to Head Start grantees to enable them to promote school readiness of children under 5 from low-income families. Created 50 years ago, Head Start is the national commitment to give every child, regardless of circumstances at birth, an opportunity to succeed in school and in life. ICF has supported Head Start programs for more than 15 of those years, providing training and technical assistance to five regions across the country, including 37 states and 175 tribes.
"Head Start helps the most vulnerable children and families break the poverty cycle so they can become successful and thrive," said Mark Lee, ICF senior vice president and public sector lead. "The services and capacity our team builds with Head Start improve the lives of thousands of children and their families. By creating equity for our nation's most vulnerable, we're truly fulfilling our shared purpose to build a more prosperous and resilient world for all."
ICF works with governments and nonprofits to help strengthen communities, families and citizens by delivering evidence-based solutions with measurable impact. This includes providing program and policy services designed to enable positive student and teacher outcomes in early childhood, K-12, postsecondary and adult education.
2 Fairfax County companies selected for export trade program
Two Fairfax County-based companies, ENSCO National Security Solutions based in Springfield, and PaneraTech in Chantilly, are among 12 companies that the Virginia Economic Development Partnership (VEDP) accepted into its two-year Virginia Leaders in Export Trade (VALET) program.
The VALET program assists companies in the Commonwealth that are committed to international exporting as a growth strategy. 
To participate, each business must meet both quantitative and qualitative selection criteria, and participating firms are chosen based on their dedication to growing export sales. To date, 359 Virginia companies have been accepted to participate in the VALET program. Two Fairfax County companies, Dynamis, Inc., in Merrifield and Parabon NanoLabs in Reston, graduated from the program in August.
Currently, the VALET program has 45 companies as participants. The program provides participating companies with export planning services and assistance from a team of experienced international service providers to help meet the companies' international business goals. These private-sector service providers contribute essential expertise to assist companies in executing export plans and include attorneys, web designers, bankers, translators, accountants, and freight forwarders.
The Commonwealth of Virginia exports more than $36 billion in goods and services annually. Exports of Virginia's products and services to the world are vital to the growth of the Commonwealth, supporting more than 257,000 jobs and generating $2 billion in annual tax revenue. VEDP offers numerous programs to assist Virginia companies with selling into the global marketplace, and has a network of international market research consultants covering more than 70 countries around the globe.
"VEDP is committed to working with Virginia businesses to expand their international sales, thereby increasing trade and trade-related jobs in the Commonwealth, and we welcome these companies into the VALET program," said VEDP President and CEO Stephen Moret. "During this time when businesses need growth opportunities more than ever, we are proud to have a proven program like VALET available to propel Virginia exporters to compete in the global marketplace."
Metropolitan School of the Arts announces new co-executive directors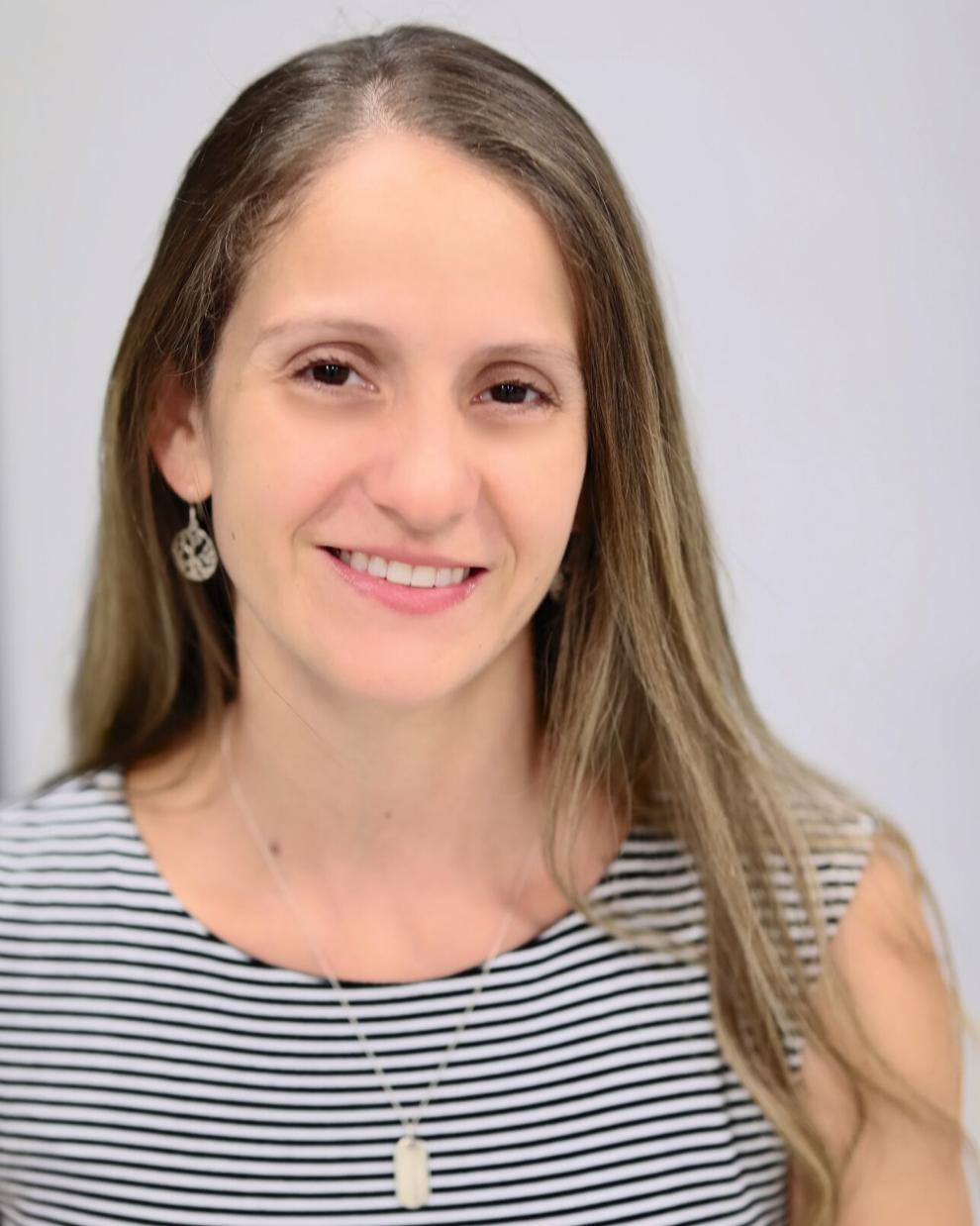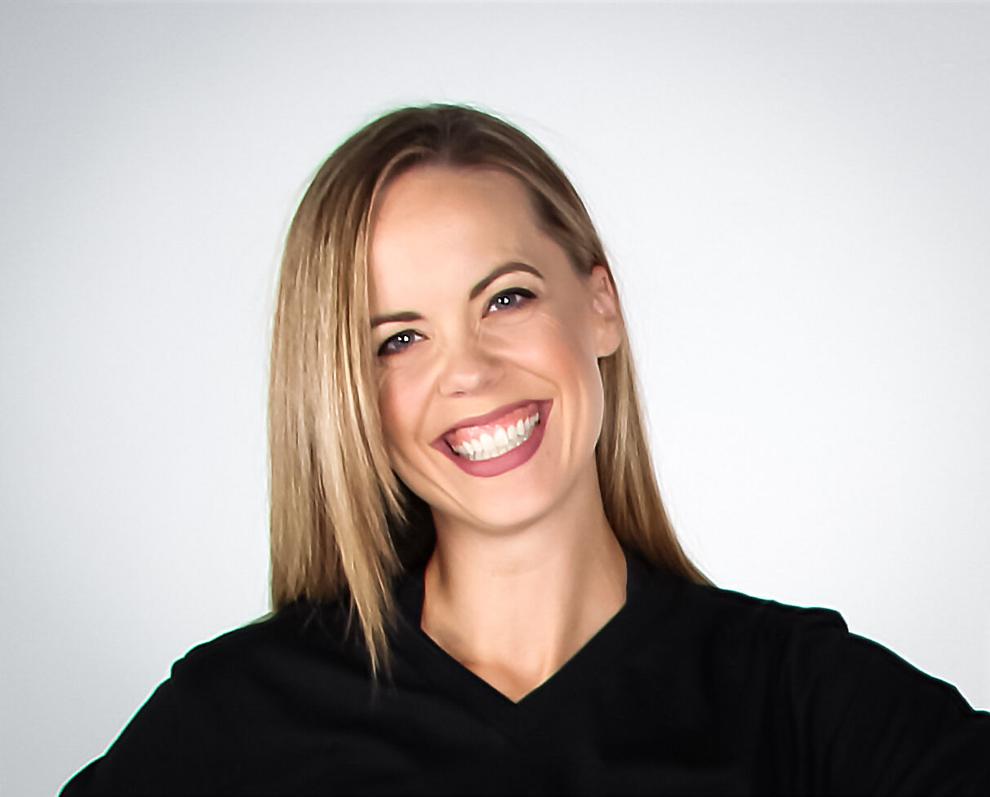 Metropolitan School of the Arts (MSA) in Alexandria announced its new co-executive directors, Michelle Collier of Fairfax Station and Sara Hart of Fairfax.
Collier and Hart not only provide lead advisory roles in the school's administration and operations, but Collier remains director of the MSA Academy and Hart will continue artistic direction and supervision of MSA's studio division.
"Michelle and Sara have tremendous teaching experience, and will be instrumental in leading MSA," said Melissa Dobbs, founder of Metropolitan School of the Arts.
Collier has been in education for more than 16 years, and helped open the MSA Academy.  She's worked with secondary students in non-traditional school settings in Washington, D.C. and Fairfax County.  Collier has supported classroom instruction for a variety of academic curriculum at multiple grade levels, created and revitalized county and private programs, provided curriculum and resource development, trained teachers, and led educational and administrative teams. Collier earned a bachelor's degree in international relations and a master's degree in secondary education from George Mason University.
Hart graduated from New York University with a bachelor's degree in music and continued her career in NYC for several years. She is a member of Actors Equity and last performed at the Goodspeed Opera House in East Haddam, Conn., where she was the assistant director as well as a member of the ensemble in High Button Shoes. At Metropolitan School of the Arts, she has directed and choreographed the many shows including Wizard of Oz, Annie, Beauty & the Beast, Grease, and Wreck It! She has also been the artistic director for iMpulse jazz company, MSA's non-profit youth pre-professional jazz company. Her students have been accepted to some of the top performing arts schools in the U.S. 
2021 National Merit semifinalists named
Two hundred twelve students from 18 high schools have been named semifinalists by the National Merit Scholarship Corporation for 2021. Thomas Jefferson High School for Science and Technology (TJHSST), which also serves as the Governor's Regional School for Northern Virginia, has 132 semifinalists.
All semifinalists are eligible to compete for 7,600 National Merit Scholarship awards worth more than $30 million, to be awarded in spring 2021.
Fairfax County Public Schools (FCPS) 2021 National Merit semifinalists are: 
Centreville High School:  Arnav Chandra, Allison Lee, and Ethan Welch.
Chantilly High School: Janice Guo, Dylan Threadgill, and Haoyu Wu.
Fairfax High School:  Bennett Brabrand, Samuel Littman, and Matthew Shin.
Falls Church High School: John Child.
Lake Braddock Secondary School: Colin McGee, Rylee Montague, and Cameron Wells.
Langley High School:  Selena Akay, Justin Bahr, Ishan Dogra, Otto Janke, Joshua Jones, Victoria Li, Mikael Nguyen, Michael Pang, Alisha Qian, David Song, Christina Wang, Jasmine Wang, and Seohyun Yoon.
Madison High School:  John Conroy, Krutika Joshi, Christina Luckett, Julia Obeirne, Deepa Rao, Emily Rothrock, Gwen Setia, Alina Williams, and Rayan Yu.
Marshall High School:  Rohan Bajpai, William Fernau, Kaia Griggs, Evan Hellersund, Samuel Langborgh, and Connor Sandall.
McLean High School:  Camille Blakemore, Ryan Chou, Kelly Dematties, Abria Hamberg, Amelia Hsu, Hyohyun Jung, Kathryn Kim, John Lannin, Lily Neusaenger, Sophie Shobeiri, and Hannah Tsai.
Oakton High School: Cheryl Bai, Ranya Fischer, Ceasare Garrone, Zhiqin He, Haley Longfellow, Nora Mutarelli, Cecilia Schmitz, Carson Shin, Daivik Siddhi, Allison Silas, Dhruv Sundararaman, and Jerry Wei.
Robinson Secondary School: Mrinal Bhatnagar and Andrew Lichtblau.
South County High School: Anna Patel.
South Lakes High School: Kyle Minihan, Trisha Rahman, and Evan Xu.
Thomas Jefferson High School for Science and Technology (TJHSST): Jaatani Abdi, Reevu Adakroy, Nedah Ahmad, Ethan Ai, Lucy Alejandro, Alby Alex, Haytham Alsayed, Kamal Amirneni, Roja Ayyadurai, Maxwell Bai, Subhiksha Balaji, Dhanush Banka, Molly Barron, Anais Beauvais, Aakanksha Bharadwaj, Darika Bisht, Khushmeet Chandi, Aadith Charugundla, Jason Cheah, Andrew R. Chen, Andy G. Chen, Emma Cheng, Aryan Chinnala, Justin Choi, Anna Chung, Margaret Clarke, Peter Costescu, Raunak Daga, Frances Dai, Alexander Davis, Bharath Dileep Kumar, Tammy Ding, Derek Dong, Joel Eldo, Rubaiya Emran, Eden Ethington, Sophia Evanisko, Shanti Fewell, Daniel Fu, Mitali Gandhe, Vyomika Gandhi, Amber Garcha, Patrick Gilles, Catherine Granum, Vihini Gunasekera, Meera Gupta, Richik Haldar, Aidan Harbison, Nathan Harbison, Andy He, Daniel Healy, Kristen Heller, Stephen Huan, Joshua Huang, Aaliya Hussain, Akila Islam, Anisha Jain, Saahith Janapati, Tiffany Ji, Nathaniel Joachim, Riya Jones, Anuraag Kaashyap, Julia Kao-Sowa, Senna Keesing, Lauren Keffer, Eric Kim, Aditi Kodali, Aditvenkat Kolli, Vance Kreider, John Lee, Joshua Lian, Joshua Lovejoy, Quentin Lovejoy, Thomas Lu, Victoria Lu, Olivia Ma, Tristan Ma, Vagul Mahadevan, Praneeth Malyala, Kelly Mao, Natalie Martin, Qingyu Meng, Pranav Mishra, Yullee Moon, Timothy Mooney, Charles Muldoon, Udbhav Muthakana, Kari Naga, Ganesh Nanduru, Lauren Nathan, Ethan Nguyen, Whitman Ochiai, Abhinav Palicherla, Adit Pareek, Daniel Park, Somasekhar Patil, John Pendergrass, Katherine Phan, Marian Qian, Abhirama Rachabattuni, Sahiti Rachakonda, Vikram Raghu, Anand Ramaka, Sahana Ramesh, Avik Rao, Ronith Reddy, Emerson Rodriguez, Connie Ryu, Siddharth Shah, Avani Sharma, Austin Shi, Shivam Singh, Lilia Smith, Seungwan Son, Neha Sripathi, Alexander Suh, Nathan Suh, Alexander Talamonti,  Aaishi Uppuluri, Teja Valluri, Nishitha Vattikonda, Varun Vejalla, Eamon Weingold, Maxwell White, Charles Wu, David Xiang, Miranda Xiong, Jason Xu, Julia Yang, James Ye, Daniel Zeng, and Alex Zhang.
West Potomac High School: Lauren Koelsch.
West Springfield High School: Daniel Agrawal, Dilare Aizezi, Josh Ilachinski, and Miles Saunders.
Westfield High School:  Samyutha Belde and Eun Choe.
Woodson High School: Margaret Berberian, Alexandra Cooper, and Benjamin Neifeld.
Approximately 16,000 high school seniors were named National Merit Scholarship semifinalists for 2021. More than 1.5 million juniors entered the 2021 National Merit program by taking the 2019 Preliminary SAT/National Merit Scholarship Qualifying Test (PSAT/NMSQT®), which serves as the initial screen of program entrants.  
The nationwide pool of semifinalists, which represents less than one percent of U.S. high school seniors, includes the highest scoring entrants in each state. The number of semifinalists in a state is proportional to the state's percentage of the national total of graduating seniors. These determinations are made by the National Merit Scholarship Corporation, not FCPS or individual schools.
Three types of Merit Scholarship awards will be offered in 2021: National Merit $2,500 scholarships, corporate-sponsored scholarships, and college-sponsored scholarships.
Merit Scholarship winners will be announced in spring 2021.
Park acreage expands with new park at North Hill
The Fairfax County Park Authority has acquired an additional 12.0565 acres of parkland under a proffer agreement with the Fairfax County Redevelopment and Housing Authority. 
The August land acquisition brings the county's total park acreage up to 23,607 acres.
This new property will be an addition to North Hill Park in the Mount Vernon Supervisory District and will complement the North Hill development. The North Hill development will be a livable, walkable community with a mix of housing for all incomes and ages. The development will include 216 affordable multifamily apartments, 63 affordable senior independent living apartments, and 175 market rate townhomes. The addition of the park will enhance the development and provide the greater community with open space and park amenities.
Accessible trails, a picnic pavilion, a playground and passive seating areas are some of the newly planned facilities for the park's development. The acquired land has challenging topography and aging remnants of past developments. Construction of the park is slated for Spring 2021 and will involve transforming the more than 12 acres into a more usable and accessible park for all to enjoy.