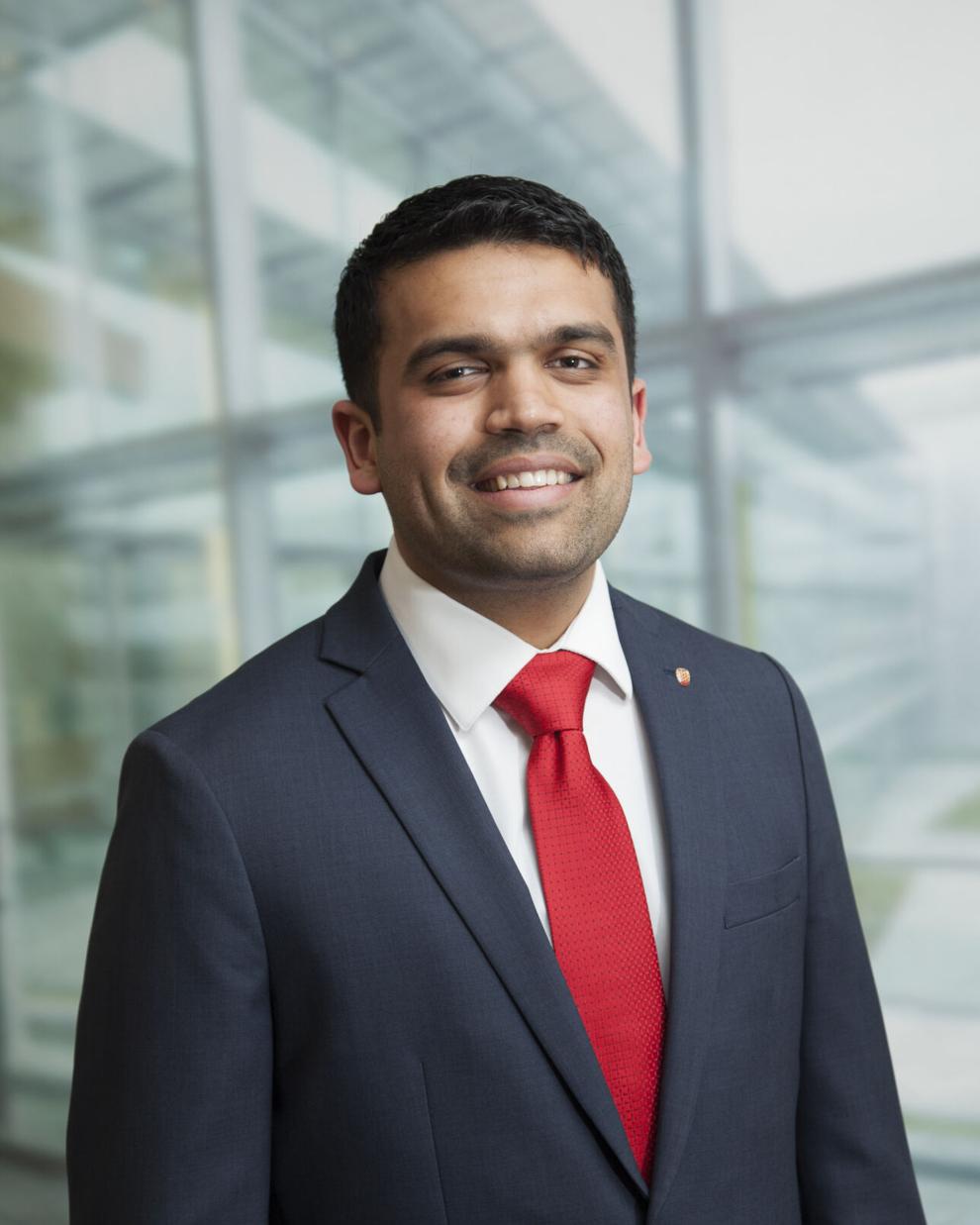 Dewberry associate appointed to URISA Vanguard Cabinet
The Urban and Regional Information Systems Association (URISA) has announced its members of the 2021-2023 cohort of the Vanguard Cabinet, including Sid Pandey, CSM.
Pandey is an associate with Dewberry, a privately held professional services firm, in its geospatial and technology services (GTS) group. He is located in the firm's Fairfax office. 
With more than six years of experience in the geographic information systems (GIS) industry, Pandey will work collaboratively with fellow cabinet members, URISA's board of directors, and its various committees to create and promote events and activities that support young geospatial professionals. This includes creating opportunities for increased collaboration, networking, and professional development. The Vanguard Cabinet manages a mentoring program for students, takes leadership roles in URISA committees, and supports the organizations' conference planning efforts.
"I'm excited and honored to be accepted as a member of the 2021-2023 cohort of the Vanguard Cabinet," said Pandey. "This is a fantastic opportunity to learn from and work with other highly motivated and accomplished geospatial professionals and support the GIS community at large. I'm looking forward to bringing my passion for all things GIS and my background working with other emerging professionals' groups to support the great work the Vanguard Cabinet is already doing, and to find new and innovative ways to engage young professionals."
Pandey earned his master's degree in geographic information systems from the University of Maryland (2019) and his bachelor's degree in geography from the Pennsylvania State University (2014). He is a member of the Maryland State Geographic Information Committee, URISA, and the Esri Mid Atlantic User Group. In 2018, Pandey was named a 40 Under 40 Geospatial Leader by xyHt Magazine.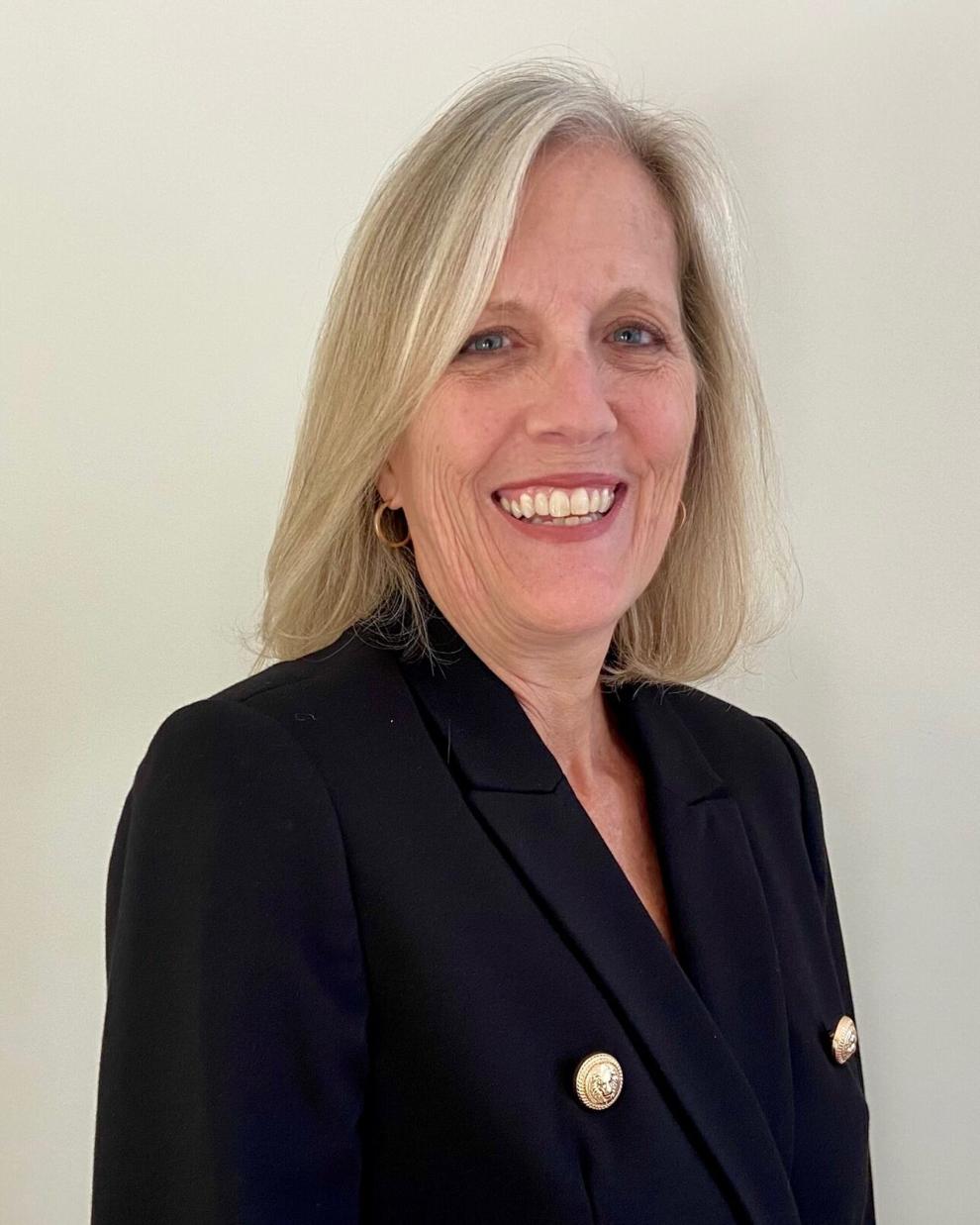 Airports Authority names senior vice president and general counsel
At Wednesday's Metropolitan Washington Airports Authority's Board of Directors meeting, Johnna Spera was appointed senior vice president and general counsel, a position she has held on an interim basis since February 2020.
"We are very fortunate to have had someone of Johnna's caliber on our staff to step up and help guide us through a myriad of issues related to the COVID pandemic and various other key legal matters," Airports Authority President and CEO Jack Potter said. "In addition, her earlier service as interim vice president for Supply Chain Management and her depth of knowledge on a variety of business and legal topics make her an extremely valuable member of our team."
Spera, who served as deputy vice president and deputy general counsel before stepping into the acting general counsel position, brings more than 30 years of experience to her new role as chief legal officer for the Airports Authority. Her selection follows an extensive nationwide search process.
After joining the Airports Authority in 2009 as associate general counsel, Spera focused on Phase 1 of the Silver Line Metrorail construction project. In the 11 years since, she has led the legal efforts for Project Journey, the $1 billion capital improvement project at Reagan National, revised the Airports Authority's contracting manual, negotiated numerous revenue-producing easements and licenses at both Reagan National and Dulles International airports and handled legal aspects of the Airports Authority's $236.5 million sale of its western lands parcel at Dulles International.
As general counsel, she will continue to oversee legal matters for the Airports Authority, including Reagan National and Dulles International airports, the Dulles Toll Road and the Silver Line Metrorail construction project. Her oversight of regulatory matters includes involvement in real estate, procurement, contract administration, airline business transactions, corporate property management and construction projects.She manages an office of five in-house attorneys, support staff and directs a number of outside law firms engaged in work for the Airports Authority.
After earning her Juris Doctor degree from the University of Virginia School of Law in 1988, Spera spent more than 20 years in private sector corporations. She spent 17 years with the Charles E. Smith Companies in various roles, including general counsel of an affiliated company. In addition to her law degree, she also holds a bachelor's degree in government from the University of Virginia.
"Thank you to the Board and to Jack Potter for this opportunity," Spera said. "I am honored to have been selected for this position and look forward to continuing to serve the Airports Authority in this new role."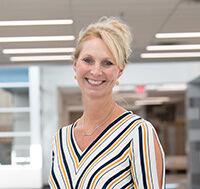 Amy Goodloe, who has served as principal at Rocky Run Middle School since 2016, has been named Fairfax County Public Schools 2020 Outstanding Principal. 
"'Together WE . . .' is Dr. Goodloe's core belief," said nominator and Rocky Run Librarian Ellen Bickford. "Together WE will support students and one another. Together WE will engage, reflect, and grow in order to create meaningful learning in a collaborative and inclusive environment. The words are simple but the message--Together WE--provided for every staff as a magnet, are powerful and grounding."    
Parent and veteran educator Prassu Mehta said, "Dr. Goodloe manages by having her finger on the pulse of all aspects of Rocky Run MS, whether the high-level instruction, the massive renovation, or unexpected staff changes. She is constantly looking for innovation and expects creativity and high standards from her staff and the students."
"She treats us like the young adults that we are and has interacted with us in many positive ways, including playing ultimate frisbee with us," said student Joshua Jocuns. "Dr. Goodloe really puts the 'pal' in principal and can light up the dismal morning with her smile. She is, as one student calls her, 'unlike any other principal I have ever known,' and I think everyone from parents, to her co-workers, and to her students would say the same."
Goodloe is praised for encouraging her staff to provide suggestions and ideas, meeting with the student council to hear their feedback, and keeping channels of communication open with parents to stay on top of the needs of her constituents.  
"Amy Goodloe is an outstanding principal because of her innovation, her dedication to support staff and students, and her positive, open presence," added Bickford. "Dr. Goodloe welcomed the idea of transforming a planned computer lab in the library into a makerspace, and collaborating with others, spearheaded a grant proposal resulting in $60,000 to create a state-of-the-art Inspiration Studio." She also established a new program—By Name and By Face—to encourage all staff to pick a few at-risk students to get to know and with whom to connect.  She has allocated school funds for extra staffing so that more English language learners had access to the support needed to thrive.  She uses school funds to update the variety of literature circle titles to reflect our population's diversity and interests, as well as to expand classroom libraries. 
Goodloe also oversaw a major renovation of Rocky Run recently. "One of the components of our renovation involves an outdoor courtyard, and she worked with our Design and Construction team to create it into an outdoor classroom, complete with modern benches that convert to desks for students," explained Assistant Principal Christine Sciabica. "Thanks to her innovation and creativity, our students and staff now have an additional option for having class outside in a beautiful space.
"Dr. Goodloe's first year at Rocky Run was the first year our pyramid piloted the 1:1 program," continued Sciabica. "Her entire focus that year was of how introducing laptops and blended learning into our classrooms could foster new ways for students could be creative and demonstrate their learning. The level of innovation and creativity our staff incorporated into their teaching practice that year was unparalleled, thanks to the professional development opportunities and encouragement by Dr. Goodloe to try new things."
Goodloe served as principal at Oak Hill Elementary from 2007 until 2016, when she was named Rocky Run principal. She began her FCPS career in 1996 as a teacher at Lees Corner Elementary. She has also served as assistant principal at Sangster Elementary and at Oak Hill Elementary, as well as a LEAD intern at Westbriar Elementary. Currently, she is president-elect of the FCPS Middle School Principals Association.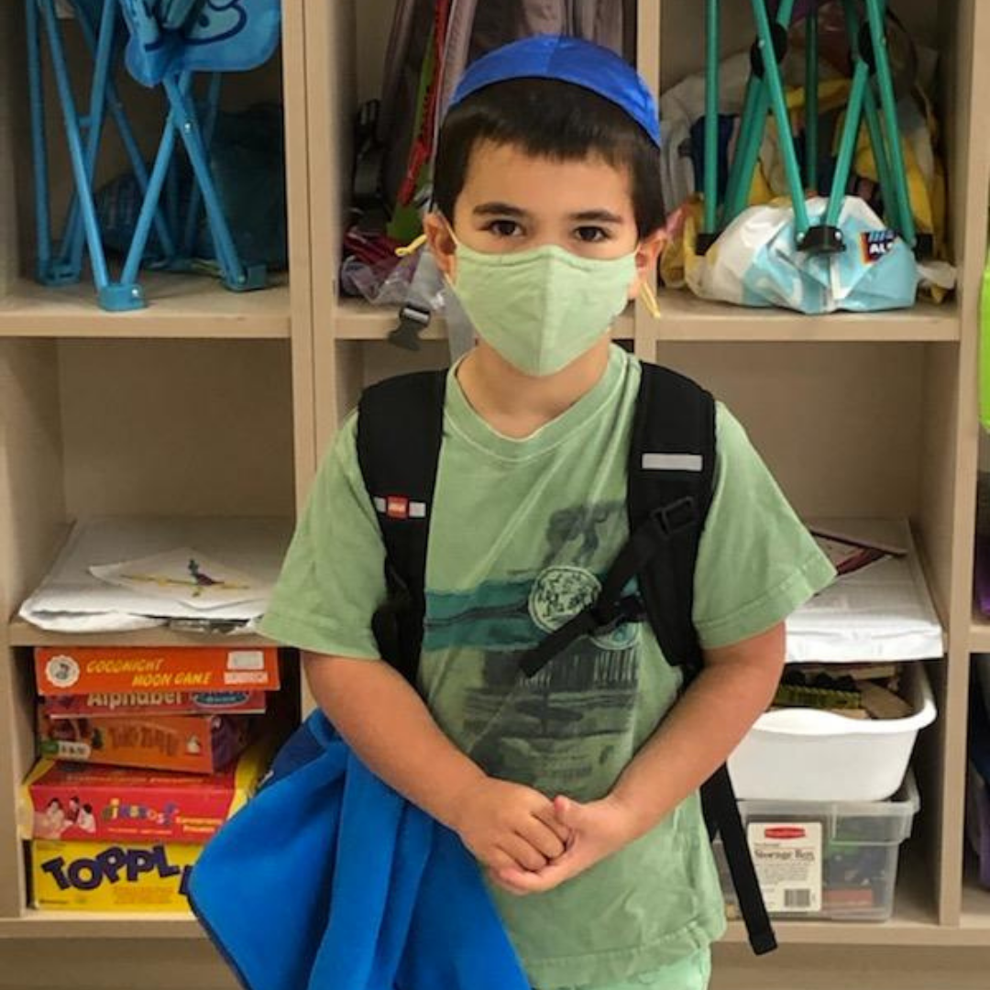 Roughly 3 million Americans live as people who stutter and October 22, International Stuttering Awareness Day, Gesher Jewish Day School brought awareness to all of them. 
As an inclusive community, Gesher strives to make every person feel comfortable including those who stutter.
Nowhere is this more evident than in their music teacher, Nick May. Mr. Nick (as our students fondly call him), as a person who stutters, helps teach the children the love and power music can hold.
"So much of what I am thankful for about Gesher goes back to the acceptance and support you have shown me as a person who stutters," said May in a recent email to parents. "I have been here a little over a year and not once have I had a student make any kind of comment regarding my stutter, even on my 'bad speech days.' This is a testament to Gesher's commitment to inclusion and acceptance."
Stuttering is most common in children between the ages of 2 and 6, while they are learning to communicate. This means that students in Gesher's Gan Katan, Gan, and first grade classes are most likely to be impacted. However, while this is the most common time for children to stutter it is not limited to this timeframe or even just children. As many as 25 percent of children who stutter will continue to live as people who stutter into adulthood, much like May.
As Gesher works to bring awareness to all those people who stutter, they encouraged all of the students and staff to wear green Oct. 22
To learn more about stuttering, people who stutter, and International Stuttering Awareness Day visit the websites of The Stuttering Foundation: www.stutteringhelp.org/ or The National Stuttering Association: westutter.org/.
Fairfax County names outstanding teachers for 2020
Pete Cookson, a STEAM (science, technology, engineering, art, and math) teacher at Laurel Hill Elementary School, has been named Fairfax County Public Schools (FCPS) 2020 Outstanding Elementary Teacher, and Howard Brewer, Lead Teacher—English teacher at the Transition Support Resource Center (TSRC) at Bryant High School, an Interagency Alternative School, has been named FCPS 2020 Outstanding Secondary Teacher. 
"Pete 'gets' kids," says nominator and co-teacher Marissa Williamson. "He has taught over a thousand. He has four of his own. He clearly remembers being a kid."
Cookson began his career in 1998 as a classroom teacher at Braddock Elementary and Kings Glen Elementary; he has taught general education, special education, and advanced academics. He currently is the science lab teacher at Laurel Hill.
"It's Tuesday and my students can't wait for science," states Williamson. "Tuesday is our 'Lab Day' and our opportunity to spend time with Mr. Cookson. His lab is full of wonders: microscopes, barometers, models, robots, Legos, planets, a bearded lizard, and a true appreciation of student curiosity. Mr. Cookson has a perfect balance of teaching, hands-on and discovery. He is a veteran teacher who has in-depth knowledge of content and best practices. The students, however, do not seem to realize this. They just reap the excitement and thirst for science that he inspires. They do not always realize that they are learning by playing the many games and experiences he has developed to reinforce content. They just know it is FUN!" Williamson adds that the students code robots to demonstrate rotation and revolution, create watersheds to demonstrate impact of pollution, make puppet shows to teach primary students about science, build ocean floors, create giant creatures using features of weather, and talk with scientists across the country via video conferencing.
The relationships with kids that he builds through his position as "the science guy" has changed the culture of the school because of his caring and innovative culture, she adds. One parent said, "Mr. Cookson is a once-in-a-lifetime teacher."
Lisa Rode, the 2019 Outstanding Elementary Teacher, said in her nominating letter, "I had the absolute privilege of teaching with Pete for my first 10 years in Fairfax County Public Schools as a sixth-grade teacher at Kings Glen Elementary…He was not only welcoming but made a tremendous impact on the way I teach." She praised Cookson for sharing lesson ideas and resources and inviting teachers into his classroom. 
"Pete not only created engaging lessons during school, he also led numerous clubs and activities before and after school," stated Rode. "These included a before-school STEM class, several years of an after-school All-Star Sports club, and before school reading-math support. Pete also led a tailgate each year at a Lake Braddock football game. Students and families from his current class would attend as well as students from previous years. One student shared that this tailgate helped with his transition from elementary school to middle school."  
Principal Janice Dalton says, "In his classroom he has created a rich, warm, welcoming and visually exciting learning space. Every student has an opportunity to participate in the science lab. Every lesson has a hands-on approach to learning an application to solving real-world problems or making real-world connections. He is also able to thread in procedures, protocols and learning tools in a fashion that is extremely impressive and motivates students to be their most creative and academic selves."
Colleague Joshua Johnson says that Cookson's support extends beyond the fun science lessons, "For Mr. Cookson, it is about communicating to each student that he/she has value, that he/she can achieve academic success, and that each student's observations and understanding of scientific concepts is something to be celebrated and built on in the future." 
Howard Brewer is the lead teacher at TSRC Alexandria, part of the network of Interagency Schools. "He is contracted to teach English courses but takes on many roles beyond his job description: protector, mentor, encourager, and challenger," says nominator and colleague Jude Welling Barrows. "You see, at the Transition Support Resource Centers, we ONLY have students who have struggled in some way. Some come voluntarily to escape bullying, some seek an environment that provokes less anxiety. Others have had challenges with discipline, drugs, attendance, or community violations."  
Barrows says that Brewer, with his infectious laugh and skills at building relationships, ensures that every student has a chance to succeed by giving them a blank slate when they arrive. "Mr Brewer challenges students to think deeper, push harder, and reach further than they could have even imagined," she adds. "It cannot be overlooked that many of our students are young men of color who may have never had a teacher who looked like them before. Mr. Brewer is the role model these teens didn't know they needed. 
"He is a library of knowledge about programs that can benefit our students beyond our classrooms, such as supportive housing for students, vocational residential programs, and post-secondary education opportunities," she adds. "Mr. Brewer makes strong relationships with parents, guardians, and social workers of kids in foster care. No student slips through the cracks on his watch…One of the leadership qualities that I admire most is that Mr. Brewer has his finger on the pulse of the neighborhoods in which our students reside. Our students deal with a great deal of chaos, violence, and instability outside of school. Mr. Brewer knows when something has happened in the community that may impact the hearts and heads of our students.  He helps the staff prepare to best serve our students when they are struggling with their outside lives. Without this leadership, our side would be merely a shadow of what it is today." 
"Howard's empathy, insight, and kindness—coupled with his ability to maintain boundaries, discipline, and tough-love—is the combination of what he comes to school with on a daily basis," says school counselor Michaelle O'Brien. "His students are Hearings Office assigned, court-appointed, receive special education, many with severe mental health issues as well as students who just can't be successful in a regular high school.  He builds these students up every single day. If they don't show up for school, Howard is the first to call the parent to find out why, and then encourages them to come to school." 
Joanne Rosenthal, a veteran teacher with Interagency and former team teacher with Brewer states, "In my 30 years of working with at-risk students, I have never encountered anyone with Howard's love of teaching and his love and respect for this population of students. After working with hundreds of students, he is still in touch with many of his students and celebrates all their accomplishments."
Nominator and assistant administrator for Interagency schools Brandon Morehead notes that Brewer acts as a life coach for students. "He takes pride in getting to know the students and being a mentor to them, where he provides guidance in education and life," says Morehead. "I can truly say because of Mr. Brewer many students have completed grade levels, graduated, stayed out of jail, and stayed alive." 
Interagency Schools administrator Jennifer Knox explains that Brewer's duties "go well above those of a teacher  Howard is a mentor to students and staff, protector, advocate, 'family member' they didn't know they needed, and most importantly, many would say he gives those around him a purpose to be successful in life."
Justina Copeland, current dean of students at Fairfax High School, shared, "Working with Howard Brewer is truly a one-of-a kind experience. He's everyone's favorite uncle. He is welcoming, sincere, down-to-earth, intelligent, and gregarious. Howard is the quintessential relationship builder, ultimately winning the hearts, minds, and interests of students and colleagues."
Brewer served in the U.S. Navy for 10 years before earning a degree at the University of the District of Columbia. He began teaching in 1999, first as a summer school teacher then in his current position at TRSC at Bryant High. He has served as a basketball coach in the District and in Maryland schools.