GMU officials honored by American Society of Criminology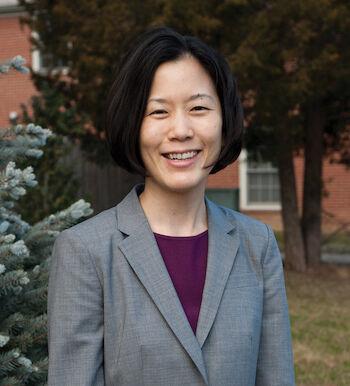 George Mason University's Cynthia Lum and David B. Wilson were recently named Fellows by the American Society of Criminology, and will be officially honored at the organization's annual meeting in Chicago in November.
ASC Fellows are recognized for their scholarly contributions to criminology and distinction in the discipline, according to the organization's website. Examples of contributions may include innovations in public policy as well as enhancing diversity, equity and inclusion within the Society and the field of criminology. In addition, a Fellow must have made a significant contribution to the field through the career development of other criminologists and/or through organizational activities within the American Society of Criminology.
"I'm incredibly humbled and honored to be named a fellow of the American Society of Criminology, and especially to receive this recognition alongside my wonderful colleague Dave Wilson," said Lum, who is the director of Mason's Center for Evidence-Based Crime Policy.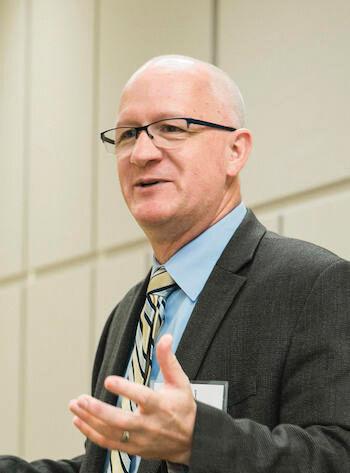 Lum and Wilson join David Weisburd and Stephen D. Mastrofski from Mason's Department of Criminology, Law and Society as Fellows in the organization.
"Congratulations to Cynthia and Dave on this major accomplishment," said James Willis, the department chair. "They make us proud. Our department now has four fellows in the American Society of Criminology, which is remarkable and testament to its rise as a top-ranked department producing cutting-edge research and first-class undergraduate and graduate students."
A former Baltimore City police officer, Lum is a leading authority on evidence-based policing, which advocates research, evaluation and scientific processes in law enforcement policymaking and practice. She has written extensively about patrol operations and police crime prevention activities, as well as police use of technology such as body cameras. In 2020, Lum received the Virginia State Council for Higher Education Outstanding Faculty Award.
Wilson's work focuses on advancing scientific knowledge on how to change offender behavior or prevent individuals from committing crimes to help minimize harm and advance justice.
Examples of programs that he has examined include juvenile curfews, restorative-justice and trauma-informed programs for delinquent youth, juvenile and adult drug courts, and police-worn body cameras. Much of his work applies the statistical methods of meta-analysis to synthesis evidence from rigorous social science research. Wilson is a recognized expert on these methods and has contributed to their advancement.
FCPS names Region 4 assistant superintendent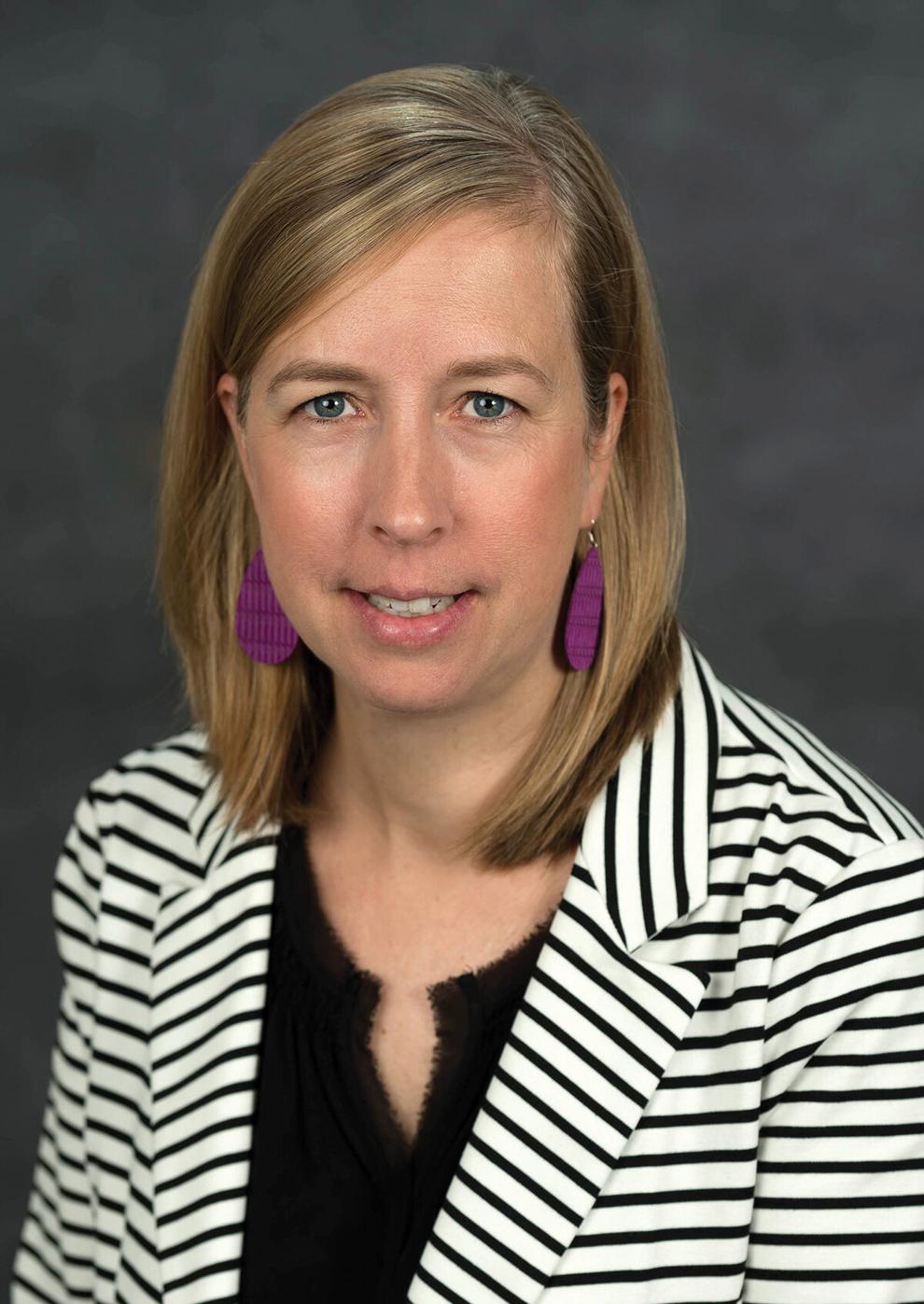 The Fairfax County School Board has approved the appointment of Penny Gros, who currently serves as executive principal for school improvement in Region 2, as the new Assistant Superintendent for Region 4, effective July 1. Gros replaces Jay Pearson, who recently retired.
"Penny has more than 20 years of experience as an educator at the elementary, middle, and high school levels," said FCPS Superintendent Scott S. Brabrand.  "She is also a military spouse who understands the challenges presented for the many military-connected youth and families who live in Region 4. She expresses a strong belief that every student deserves the access and opportunity to attain the highest quality education possible."
As assistant superintendent for Region 4, Gros will be responsible for student achievement, assessment, and the hiring of principals in the Centreville, Lake Braddock, Robinson, South County and West Springfield pyramids.
Gros began her career in FCPS as an elementary immersion teacher at Ravensworth Elementary School. She taught Spanish at Hayfield Secondary, and was promoted to Assistant Principal of Robinson Secondary and, in 2006, was appointed Principal of Key Middle School. In July 2013, she moved into the role of Principal of Glasgow Middle. In April of 2015, she served as Principal of Justice High School, where more than 2,000 students are from more than 70 countries and speak 50 languages. In November 2018, Gros was appointed to serve as Interim Principal of Lake Braddock Secondary, where she supported the school and community until April 2019.
Gros is currently in the process of earning a doctorate degree in education leadership and policy studies from Virginia Tech. She holds a master's degree in education leadership and policy studies from Virginia Tech and a bachelor of arts degree in English and Spanish from the University of Virginia.  
Dewberry welcomes senior project manager to resilience solutions group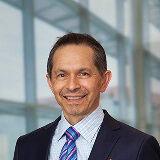 Dewberry, announced that Daniel Medina, Ph.D., PE, has joined the firm's resilience solutions group as a senior project manager in the Fairfax office.
Medina brings more than 30 years of experience in water resource projects, including water security, flood risk management, water supply, sanitation, watershed restoration, climate resilience, and green infrastructure for stormwater management. He has led more than 200 projects in North America, Latin America, the Caribbean, Europe, and the Middle East.
"We are thrilled to have Daniel join our firm," said Dewberry Vice President Jean Huang, PE, PMP, CFM. "His background in climate resilience of water resource systems will be instrumental in identifying projects to improve resilience in coastal Virginia communities, as well as support several contracts for clients like the Federal Emergency Management Agency (FEMA)."
Medina has authored more than 80 publications, presentations, and workshops on urban watershed issues. He earned a doctorate degree (1989) and master's degree (1987) in hydraulics and hydrology from Cornell University and a bachelor's degree in civil and environmental engineering from Universidad de Los Andes (1982). Medina is a member of the Urban Water Resources Research Council of the American Society of Civil Engineers, the American Society of Adaptation Professionals, and the Water Environmental Federation.
Edison Academy HVAC-R students pass rigorous exam
The high school Heating, Ventilation, Air-conditioning and Refrigeration (HVAC-R) Program at Edison Academy prepares students for successful employment in the workforce and offers them the opportunity to sit for the rigorous Environmental Protection Agency's EPA Certified Technician exam. 
This exam provides students with a very important credential to offer employers who are seeking to hire and train HVAC Technicians for their workforce.
The following students passed this year's EPA exam; Erickson Boquin Zambrano, and eleventh grader from Lewis High School, and 12th graders; Jorge Argueta Orellana from Justice HS, Nixon Garcia Orozco, Samuel Rosales Juarez, and Ronny Marquez Hernandez from Falls Church HS and Meeka Williams from McLean HS.
New members of the McLean Community Center Governing Board have been appointed  
The Fairfax County Board of Supervisors (BOS) appointed four new members and reappointed one current member to the McLean Community Center (MCC) Governing Board. MCC is an agency of Fairfax County.
New adult members Lisa Mariam, Rasheq Rahman and Shivani Saboo will serve three-year terms. Ivy Chen was reelected as the Langley High School boundary area member and the new McLean High School Boundary area member is Max Blacksten. The two teen members will serve one-year terms.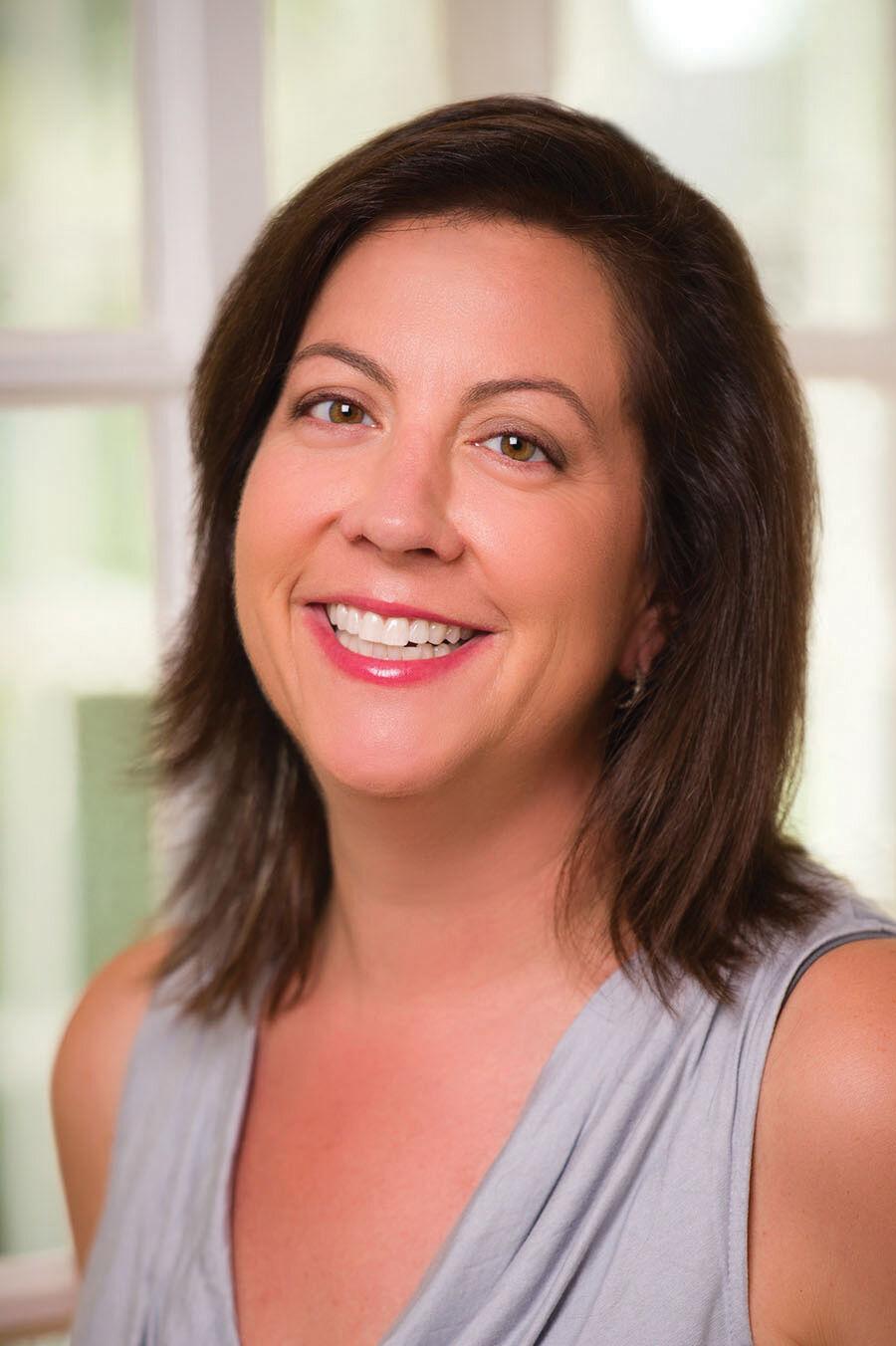 When running for the position, Mariam said that MCC was a big factor in her family's decision to move to McLean in 2002. She attends classes, performances and events routinely and brings extensive professional and volunteer experience with organizations including ArtsFairfax, the National Gallery of Art, Girl Scouts and school PTAs.  
Rahman is a 25+-year McLean resident with a small business proudly headquartered in downtown and his children attend McLean public schools. Whether his children are attending classes at MCC or he and his wife enjoying date nights at The Alden, his family has a generational connection to MCC. Rahman brings more than 20 years of diverse experience in finance (Goldman Sachs), strategy (IBM) and education (Yale, Virginia Tech) to lead the MCC to be ever resilient, innovative and inclusive during this time of change.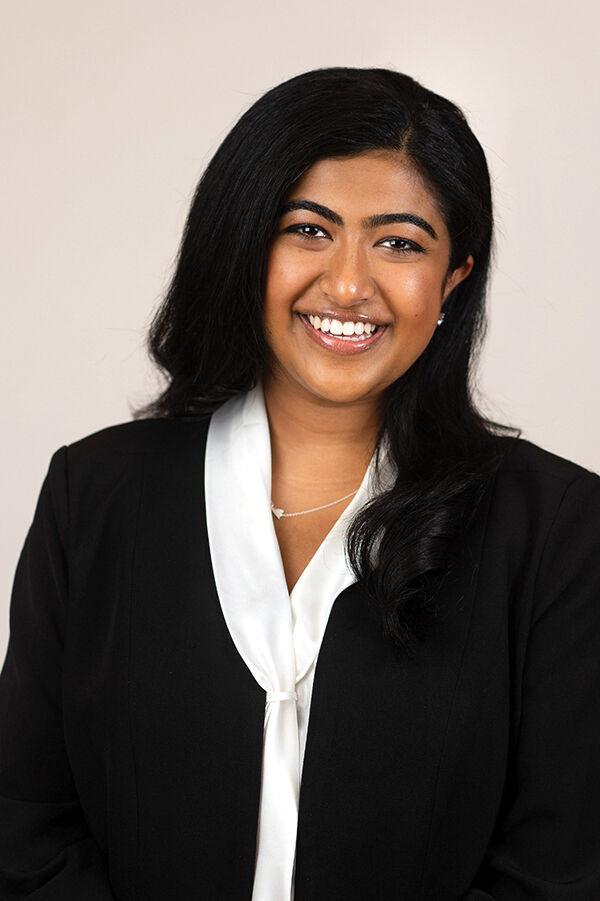 Saboo grew up in McLean and wears her hometown badge with pride. She is focused on building out a young professional network through MCC. In addition, she is deeply interested in supporting the immigrant communities and celebrating the diversity of cultures in McLean.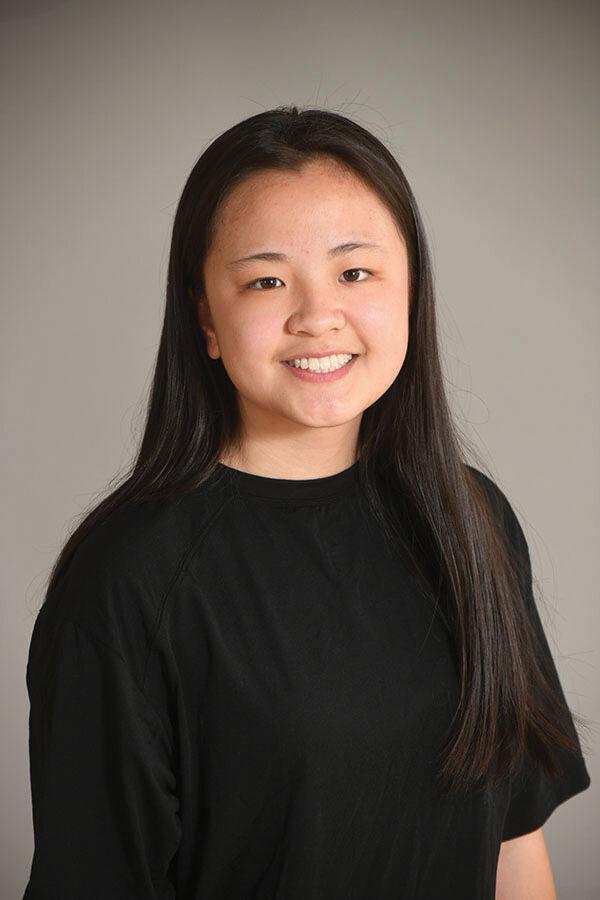 Returning for a second term, Chen ran because she is interested in setting accessible policies for the community. She loves giving back to the community and wants to be involved in leading, making and creating change within the McLean community to ensure that MCC creates the most positive and helpful environment possible for all.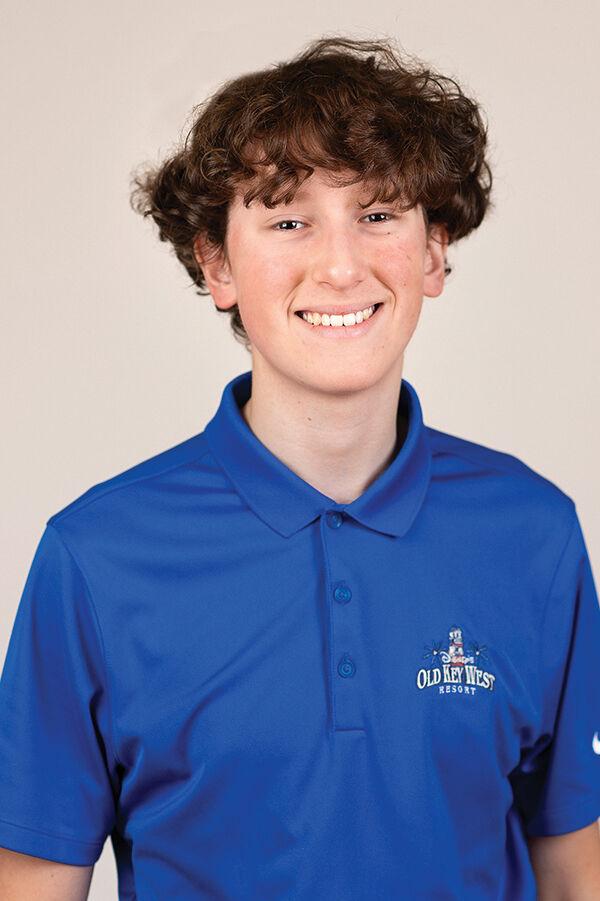 During his first term, Blacksten hopes to use his passion for McLean to improve the lives of teens with engaging activities and deepening teen involvement in the decision-making process. He brings a series of leadership experiences from the Boy Scouts, Venturing, DECA, Model United Nations and other clubs and organizations. 
The five residents of Small District 1A-Dranesville won seats on the MCC Governing Board by getting the highest number of votes. Open voting was offered March 17 through May 15, and the election concluded with in-person voting being offered at the McLean Day 2021: A Drive-Thru Celebration on May 15. The League of Women Voters of the Fairfax Area acted as tellers.  
MCC Governing Board Elections & Nominations Committee Chair Terri Markwart certified the results to Dranesville District Supervisor John W. Foust, who presented the successful candidates' names to the BOS.  
Eight early identification program students win scholarships to GMU
Eight students from Fairfax County Public Schools (FCPS) who were enrolled in the district's College Success Programs, Early Identification Program (EIP) have been named winners of scholarships totaling $277K, to George Mason University (GMU). They have earned full tuition scholarships, the University's Scholar scholarship, and several partial tuition scholarships.
The scholarship winners are:
Angel Nguyen of Falls Church High School; Brenda Leveron of Annandale High School;  Derek Castillo of Falls Church High School; Muhammad Babar of Thomas Jefferson High School for Science and Technology; Stacy Maravi of Fairfax High School; Henry Barrera-Vallejos of Falls Church High School; Laiba Sheikh of West Potomac High School; Tam-Dang Le of Centreville High School
The Early Identification Program is one of four College Success Programs in FCPS serving more than 200 students. It is a partnership with GMU that started in 1987 and has expanded to 13 FCPS schools. EIP is a multiyear college preparatory program for first-generation college-bound middle and high school students.  Students in the program receive mentoring, tutoring, and attend academic and career workshops, college preparation sessions, leadership conferences, family workshops for parents and/or guardians, and a three-week Summer Academy every July at GMU. They also have a cohort of fellow EIP students and family members who encourage and support one another throughout the program.
One hundred percent of EIP students will be the first in their family to attend college, and some receive free or reduced-price meals.  The five-year program guarantees admission to GMU if the student follows a pre-college curriculum, successfully completes the program in good academic standing, and meets GMU admission requirements. EIP students apply and interview for various GMU scholarships each year. This year 32 seniors will graduate the EIP program and they will culminate this special occasion at a graduation ceremony at the George Mason University.