Fairfax County Public Library Board of Trustees welcomes two new members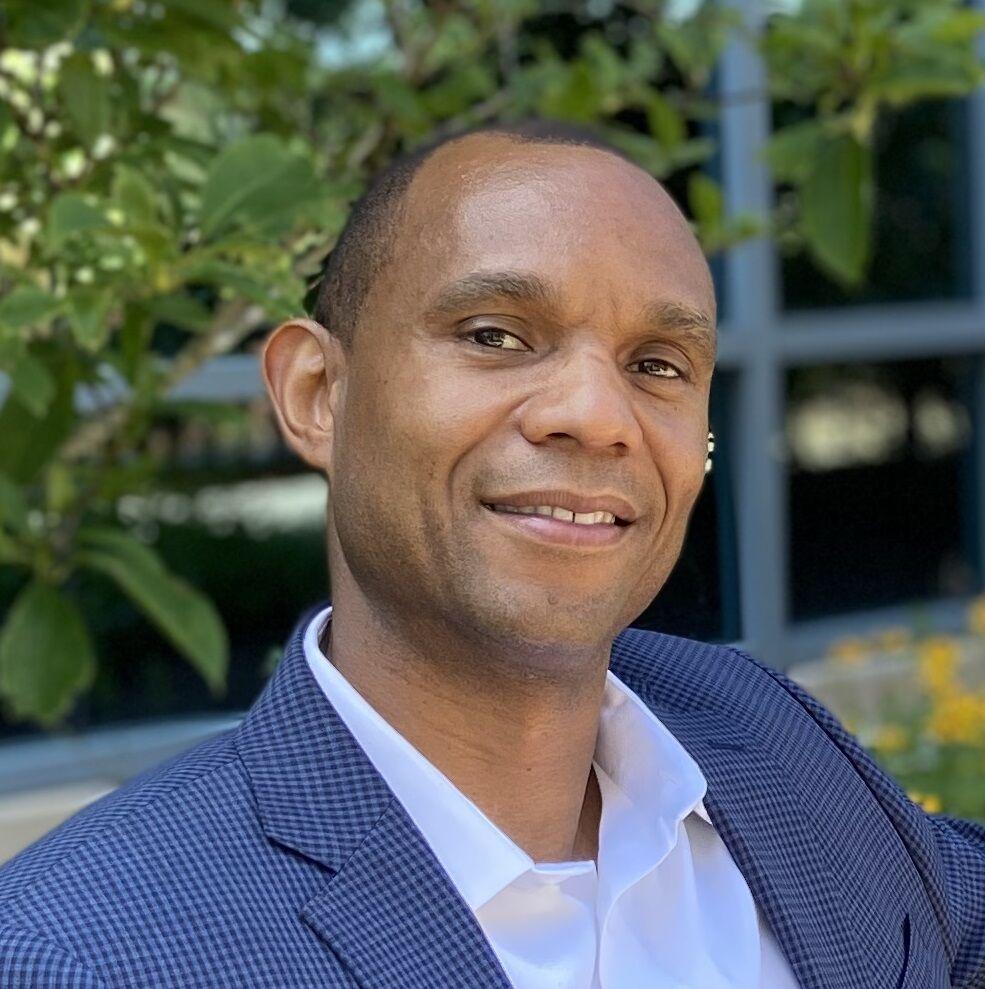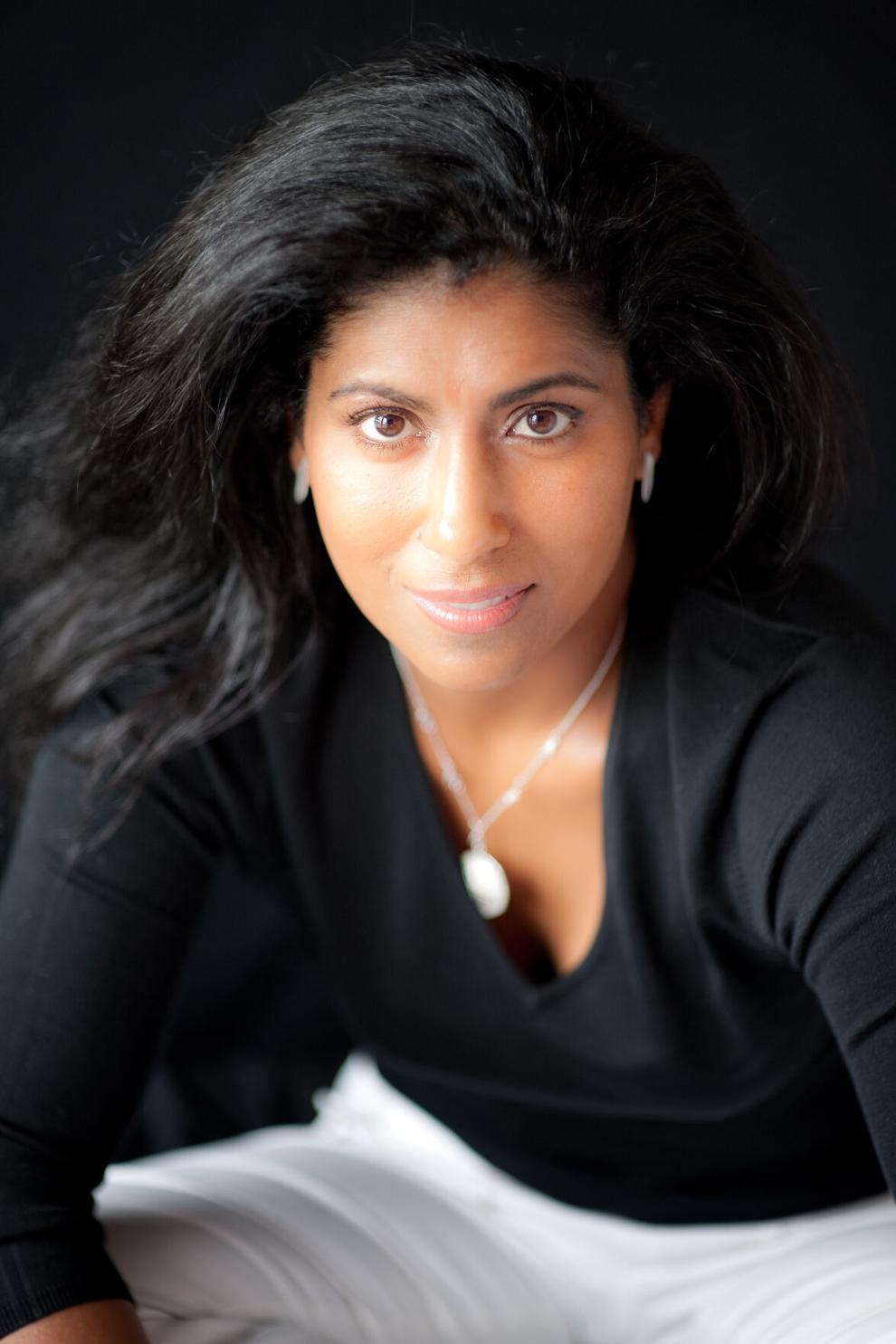 The Fairfax County Public Library Board of Trustees welcomed two new members at its October board meeting.
Dranesville District Supervisor John W. Foust appointed Sujatha Hampton to represent that district, which includes the Dolley Madison, Great Falls, Herndon Fortnightly and Tysons-Pimmit Regional library branches.
Lee District Supervisor Rodney L. Lusk appointed Keith Foxx to represent that district, which includes the John Marshall and Richard Byrd library branches.
Hampton currently works as the education chair for the Fairfax County NAACP. She is the author of the novel "As It Was Written", published in 2010, and has held a variety of faculty and consultant appointments at the University of Virginia (UVA) and the George Washington University (GW). She holds a Ph.D. in special education from The University of Texas at Austin, a master's degree in special education from GW and a bachelor's degree in French from UVA.
Foxx currently works as an engineering program management consultant executive for RK&K in Washington, D.C. He holds a bachelor's degree in civil engineering from Howard University and sits on the board of the American Council of Engineering Companies of Metropolitan Washington.
The Library Board of Trustees is responsible for library policies and for making budget recommendations to the Fairfax County Board of Supervisors. The 12-member volunteer board comprises: one member from each of the nine supervisory districts in Fairfax County, each appointed by the district supervisor; one member-at-large, approved by the chairman of the Board of Supervisors; one member appointed by the City of Fairfax Council; and one member nominated by the Fairfax County School Board.
The library board's policies support One Fairfax, Fairfax County's social and racial equity policy. One Fairfax commits county government and public schools to intentionally consider equity when making policies and delivering programs and services based on the premise that all residents deserve an equitable opportunity to succeed — regardless of their race, color, sex, nationality, sexual orientation, religion, disability, income or where they live.
FCPS receives $200K grant from No Kid Hungry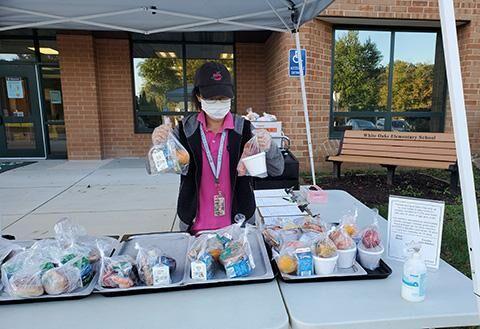 Fairfax County Public Schools (FCPS) Office of Food and Nutrition Services (FNS) has been awarded a $200,000 grant from No Kid Hungry to support meal service to students—particularly those in need—by expanding awareness of the program countywide.
Throughout the pandemic, FCPS has provided breakfasts, lunches, snacks, and dinners to students countywide. From the COVID-19 shutdown in March until the start of the 2020-21 school year in September, FNS has served 2.4 million meals using grab and go models, mobile pop-up sites, and meal service via bus routes. Bulk meal distribution (delivery of a week's worth of breakfasts and lunches) has also been added to help families who may not be able to come to a pickup site every day. Meals are accessible at 145 sites countywide.
Grant funds will be focused on feeding students and will be used to expand engagement to families and students through the CACFP (Child and Adult Care Food Program) and SFSP (Summer Food Service Program), providing supplemental nutritional produce and nutrition activities, and offering useful student giveaways (such as reusable water bottles) to encourage participation. Some of the funds will be used to keep food service staff members safe and healthy during the winter months.
Governor honors recipients of 2020 Volunteerism and Community Service Awards
Governor Ralph Northam announced the winners of the 2020 Governor's Volunteerism and Community Service Awards Nov. 2. 
The annual program recognizes the outstanding contributions of individual volunteers and organizations to the well-being of the Commonwealth and its people.
"People in every corner of the Commonwealth are rising to the challenges brought on by the COVID-19 crisis and volunteering their time, skills, and resources in this time of great need," said Northam. "With these awards, we recognize the spirit of volunteerism and celebrate the exemplary service of individuals, groups, and organizations that have made significant contributions to their communities and the lives of their fellow Virginians. This year's honorees embody our shared values of compassion, empathy, and kindness, and we should all strive to follow their examples."
"We are grateful for the critical support, collaboration, and dedication these volunteers have contributed to communities across the Commonwealth," said Department of Social Services Commissioner S. Duke Storen. "It is through this spirit of 'people helping people' that families are empowered, communities thrive, and Virginia becomes a stronger place to live and work."
"These ten award winners represent the depth and breadth of volunteerism and community service of more than two million Virginians who freely give their time and talents each year," said Chairman of the Advisory Board on Service and Volunteerism Julie Strandlie. "The civic fabric of our communities is stronger because of their generosity. The Board looks forward to joining Governor Northam to celebrate the 2020 honorees at a future event. We offer our appreciation and gratitude to all Virginians who serve."
The awards are organized by the Office on Volunteerism and Community Services, in partnership with the Governor's Advisory Board on Service and Volunteerism and the Virginia Service Foundation. These organizations are charged by the Governor with recognizing Virginians who have significantly contributed to the life and welfare of the Commonwealth and its citizens.
The Fairfax County winners of the 2020 Governor's Volunteerism and Community Service Awards include:
OUTSTANDING CORPORATION | Northwest Federal Credit Union (Herndon)
Northwest Federal Credit Union has made a strong commitment to their community by implementing a powerful community service initiative called "Transforming Lives Through Acts of We." By collaborating with many local organizations, credit union staff have countless opportunities to serve and receive 24 paid volunteer hours per year. In 2018, employees volunteered more than 7,800 hours and donated more than $120,000 to their community partners.
OUTSTANDING SMALL BUSINESS | SecureTech360 (Springfield)
SecureTech360 is a small company with less than 20 employees, but its employees are dedicated to serving their community. Staff have dedicated more than 300 hours, volunteering their time by mentoring students and annually participating in several walks to raise funds for various causes including cancer, Parkinson's disease, AIDS, and heart disease. They have also donated more than $30,000 to local charities and provided over $15,000 in scholarships to several nonprofit organizations.
OUTSTANDING VOLUNTEER FAMILY | The Blanco Family (Fairfax)
For a decade the Blanco Family has dedicated their time and talents volunteering for the Workhouse Arts Center in Fairfax County. The entire family has dedicated countless hours to the center, including mom, Caroline, who serves on the board; dad, Andrew, who provides his operations expertise throughout the 55-acre campus; and their children, David and Meridith, who volunteer for the organization's annual haunted trail, the center's primary source of funding. Recently, the family jumped into action when the event was in jeopardy, making sure that it went on as planned and the center could continue its work in the community.
OUTSTANDING SENIOR VOLUNTEER | Edward L. Weiner Esq. (Fairfax)
Attorney Ed Weiner has served the Commonwealth and his local community as a champion of access to justice for all for more than 20 years. Ed combined his love for jazz and justice to raise much-needed revenue for music scholarships at George Mason University and for civil legal aid. Ed, who has served as president of the Virginia State Bar, Fairfax Bar Association, and Fairfax Law Foundation, developed a special concert event and formed a nonprofit, Jazz4Justice, which has been replicated within Virginia and has inspired similar events across the country. Ed's events alone have raised more than $500,000 for music scholarships and an additional $500,000 to support legal aid, reaching tens of thousands of low-income Virginians experiencing life-altering civil legal issues including domestic violence protective orders, custody disputes, illegal evictions and unlawful foreclosures, or denials of benefits to which they are entitled. Every May 1, more than 700 community members join Ed and his law partners for the annual Law Day "Weiner Roast" celebration, which also raises funds for the Fairfax Law Foundation and civil legal aid.
OUTSTANDING ADULT VOLUNTEER | Jean Schiro-Zavela (McLean)
Since 2011, Jean Schiro-Zavela has dedicated 1,700 hours of volunteer time to Britepaths, a financial literacy program in Northern Virginia. Jean provides administrative support to the organization and is responsible for entering all of the data needed to implement, assess, and report on the program. In the first 11 months of 2019, Jean was instrumental in documenting and tracking the 900 individuals who attended free financial literacy education classes or who met with a financial planner. Additionally, she entered data for and tracked another 663 individuals who attended one-on-one sessions with a financial literacy mentor. Her competence, commitment, and passion have helped hundreds of Virginia families become financially self-sufficient.
Inova announces Franconia/Springfield medical campus expansion
Inova Health System now has a 21-acre site for a new medical campus to serve patients in a convenient and central Northern Virginia location after acquiring the remaining 12 acres of land from Monument Realty and its New York-based partner, Atlas Capital Group. 
The property is located near the Franconia-Springfield Metro Station and adjacent to the current Inova HealthPlex – Franconia/Springfield. Inova was represented by David Millard and Peter Berk with Avison Young.
The acquisition of the additional real estate is part of Inova's emerging plan to enhance services, thereby more fully meeting the growing healthcare needs of the eastern region of Northern Virginia, including Franconia, Springfield, Mount Vernon and Lorton in Fairfax County and the City of Alexandria. While Inova is committed to continuing to provide emergency and inpatient services in Alexandria and Mount Vernon, the expansion of the Springfield site affords a unique opportunity to serve the broader region more comprehensively.
"This additional land provides unlimited opportunity for programs, services, and facilities that support our mission to provide world-class healthcare to every patient we have the privilege to serve," said J. Stephen Jones, MD, FACS, Inova President and CEO. "We are steadfast in our commitment to serve our communities, and we are confident that increasing the availability of care in our eastern region is an important next step for our patients, our region, and for Inova."
"We could not be more pleased with the transaction and the opportunity to support Inova's plans to enhance health care services and programs throughout Northern Virginia," said Russell Hines, President of Monument Realty.
Patients will continue to have access to the emergency room, physical therapy, physician offices, and other clinical operations at the Franconia / Springfield HealthPlex leading up to and during construction of the future campus.
Details on the new medical campus, including program and facility scope and size will be finalized in the coming months. While initial concept development is underway, Inova anticipates the facility planning, regulatory, and construction processes will take place over the next several years. Inova will be filing land use applications with Fairfax County next year to seek approval for the project.
SAIC names new CFO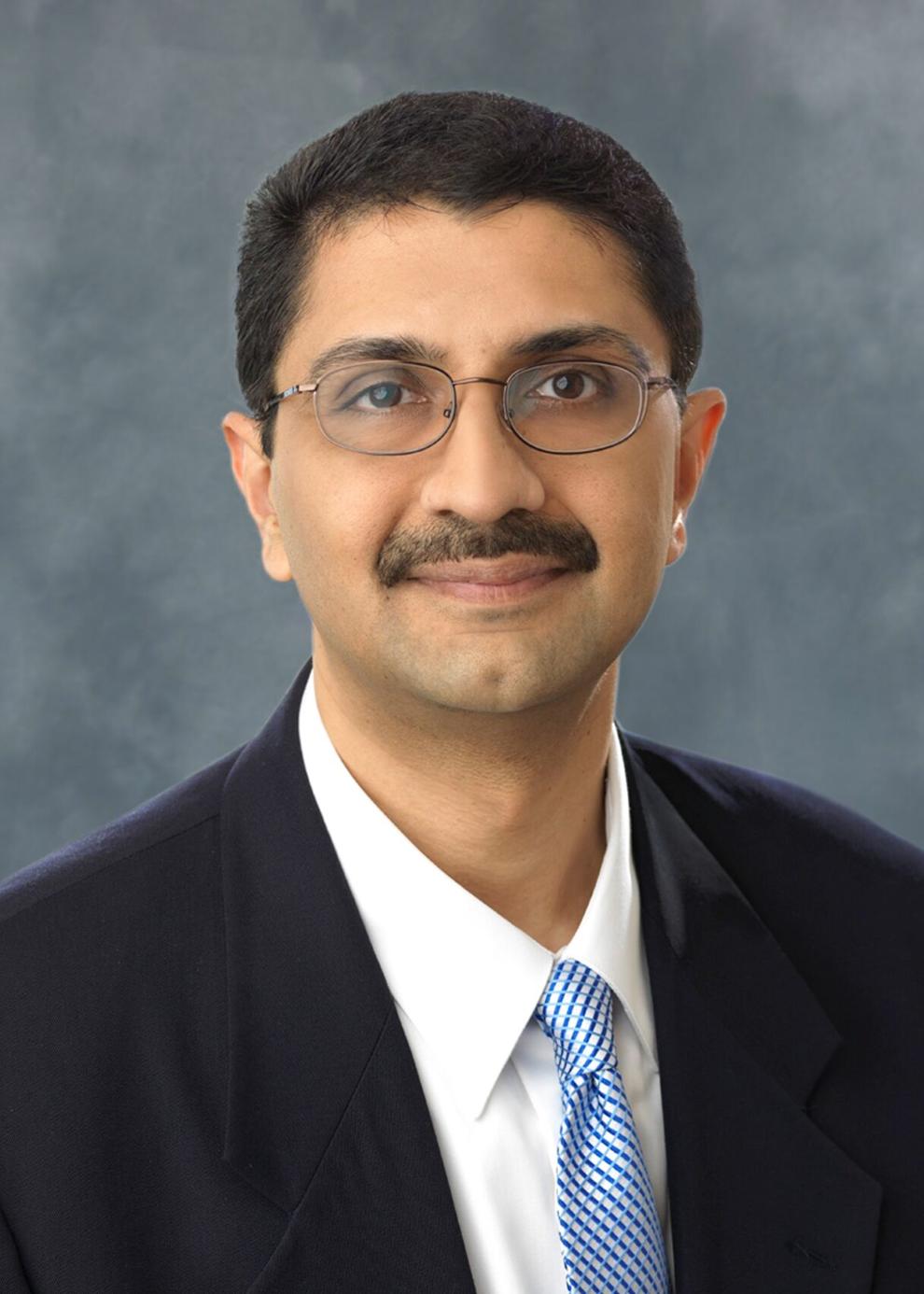 Science Applications International Corp. announced the appointment of Prabu Natarajan as executive vice president and chief financial officer, effective January 4, 2021. Natarajan will report to CEO Nazzic Keene and will succeed Charlie Mathis, who announced his retirement earlier this year.
Natarajan joins SAIC from Northrop Grumman Corp., where he has served in a variety of financial, tax, and management roles since 2011. Most recently, he has served as Northrop Grumman's vice president for financial strategy and planning, vice president for mergers and acquisitions, and acting vice president of tax. Before that, he served as the chief financial officer for the company's Information Systems business and as corporate vice president and treasurer.
"We are excited to welcome Prabu to our executive leadership team. We are confident that his leadership and impressive track record of success as a finance executive in the aerospace, defense, and technology markets, as well as his ability to successfully execute on growth strategies, will bring tremendous value to our team as we execute our long-term growth strategy, advance our positions in key markets and deliver strong program performance," said Keene.
After earning his Bachelor of Laws degree from the University of Madras, India, and a Masters of Law from Harvard Law School, Natarajan held positions at PricewaterhouseCoopers LLP and senior roles at AES Corp. He has extensive experience in strategic planning, long range financial and business operations planning, finance and accounting, mergers and acquisitions, and building and managing successful finance organizations.
Governor announces administration appointments
Governor Ralph Northam announced additional appointments to his administration. 
The following Fairfax County residents were named to the following positions:
Metropolitan Washington Airports Authority
The Honorable Katherine K. Hanley* of Reston, former Secretary of the Commonwealth of Virginia, and former Chair, Fairfax Board of Supervisors
The Honorable David G. Speck* of Alexandria, Retired Financial Services Executive, former Member, Virginia House of Delegates, and former Member, Alexandria City Council
Statewide Independent Living Council
Daniel Aranda of Alexandria, Senior Advisor, Inclusive Engagement, Federal Home Loan Mortgage Corporation (Freddie Mac)
Vassantha K. Rayman, MS* of Annandale, Retired Instructional Technology Resource Teacher, Fairfax County Public Schools
Virginia Board for People with Disabilities
Phil Caldwell* of Fairfax County, Administrative Operations Officer, City of Alexandria
Niki L. Zimmerman of Fairfax County, Vice President and Disabilities Advocate, Fairfax County NAACP
Board of Medical Assistance Services
Ashley Gray of Fairfax, Medicaid Policy Specialist, The MITRE Corporation
Virginia Council on Environmental Justice
Karen T. Campblin, AICP of Fairfax, Founder, ktcPLAN, LLC
Dr. Janet Phoenix of Herndon, Assistant Research Professor, Milken School of Public Health, George Washington University
Clarence Tong of Alexandria, Director, Environmental Defense Fund