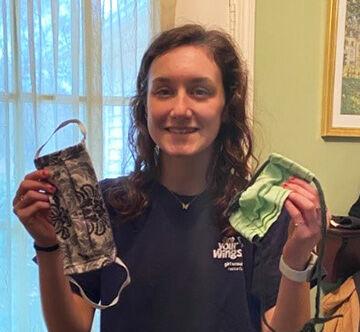 Tysons-based HomeValet aims to change the future of shopping deliveries
An innovative product created by a Tysons-based company may change the way people get their groceries and other items delivered to homes.
Father and son team John and Jack Simms run HomeValet, a company reimagining the e-commerce delivery supply chain with its platform that connects retailers and couriers with a secure, temperature-controlled "Smart Box" outside of consumers' homes. The first of its kind secure Smart Box, software, and app allows 24/7 contactless and unattended delivery spanning everyday parcels, perishable groceries, and more.
Walmart is expected to test the product as early as this spring.
"It's an entirely new concept which solves some very serious issues with safety, security and convenience for e-commerce consumers," said John Simms, president, founder and CEO of the company. "It is comprised of an IoT SaaS [Internet of Things Software as a Service] platform to which retailers and couriers connect a consumer app and a smart appliance, or a Smart Box, that is located on the exterior of a home to receive packages and grocery deliveries."
HomeValet works by enabling its subscribers to schedule their online purchases for delivery to the Smart Box. A courier uses a security token to gain access to it. Grocery items are separated into freezer, refrigeration or ambient temperature compartments, as appropriate.
John Simms said he envisioned the HomeValet concept more than 20 years ago, but didn't begin launching the company in earnest until 3 years ago. He explained that his concept for HomeValet germinated back in the late 1990s when he saw a grocery delivery to a neighbor's home. It seemed like a novel concept at the time, Simms said, but unlikely to gain broad adoption because having to stay home and to take delivery during a particular time window is like waiting for the "cable guy".
"If you have to schedule the delivery and be at home to receive the delivery, that's really defeats the objective which is convenience," Simms said. After that he began writing a business plan and then pursued and obtained patents for a locked receptacle for deliveries that would be controlled over the internet.
"So it's been a long time coming. Now the ecommerce market is large and technology, including the smart phone, is advanced. Now the market is ready," Simms said.
HomeValet is in the process of manufacturing the Smart Boxes, with plans to introduce the product to the market soon. The company signed an agreement to enable Walmart to test the product.
"We're very excited about our consumer pilot early this year with Walmart — the largest grocer in the United States and the largest retailer in the world — to be followed by HomeValet's product introduction," Simms said.
IoT systems managing and receiving unattended home delivery of products purchased online is the natural next step in the adoption and growth of ecommerce, Simms predicts. "Home delivery has changed radically and is going to change even more in the really just in the months to come."
"So what's going to happen in the very near future is that over time, we think over the next 10 years, most homes in America will have a means of really receiving packages and groceries unattended 24/7 at their home," Simms said.
He added: "There'll be a box outside, as ours is now, or there will be something similar to that built into the home, with new home construction, or retrofitted to a home in the case of existing housing units which are connected to HomeValet's IoT SaaS scheduling platform. Virtually everyone will receive deliveries that way. In the case of a Smart Box built into the side of a home, packages and groceries will be retrieved from the inside rather than having to go outside. That's a natural evolution for HomeValet."
Simms is a long-time resident of Fairfax County, and HomeValet is just the latest of the entrepreneurial businesses that Simms has launched here. He opened his his first company, CMDI, a political management firm, in 1981, and Odell Simms, a direct marketing platform, in 1991.
"I've always operated in Fairfax County. I think it's a wonderful business environment. I've always been in tech businesses," said Simms I've always had access to an excellent employee base here, affordable office space, good technical capabilities, great connectivity to the Internet. It's a natural for me to base HomeValet here as well."
"Fairfax County is a wonderful place to raise a family, and I think that's very important in employee recruitment," Simms said. "All the businesses that I've operated have been very family-friendly, and a major part of that is having good school systems for the children to be properly educated. I have three children myself who attended Fairfax County Public Schools. They were very well educated. They have gone on to wonderful careers," noting that son Jack is COO of HomeValet.
"That was all made possible because we were located here in Fairfax County."
Altamira Technologies appoints new CEO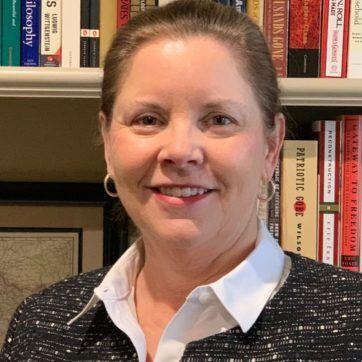 McLean-based Altamira Technologies Corporation announced Feb. 26 the appointment of Jane Chappell as chief executive officer. 
Chappell comes to Altamira after a most successful, decades-long career at Raytheon as vice-president of the Global Intelligence Solutions (GIS) mission area of its Intelligence, Information and Services (IIS) business. She was directly responsible for managing a significant portion of this multi-billion business. Prior to leading GIS, she led the IIS Business Development and Strategy efforts and was responsible for developing customer-focused strategies, partnerships, and driving competitive growth for the business. A graduate of Raytheon's Executive Leadership program, her proven track record includes winning large, strategic contracts with the most demanding of Intelligence Agencies, DoD, Civil and Homeland Security across both domestic and international markets.
"Jane's executive leadership and lifelong commitment to the national security mission will strengthen
Altamira's execution of critical customer programs," said Joe Wright, chairman of the Board at Altamira. "She has an incredible track record of success, and her proven abilities and deep appreciation of our customers' unique needs make her a perfect match to leverage the incredible talents and capabilities that already exist at Altamira. I would also like to thank Ted Davies, current CEO, who will be retiring from Altamira, for all of his vision, perseverance and success in building Altamira to the Company that it is today – we wish Ted all the best going forward."
"I look forward to working with the Altamira team to deliver mission critical solutions to their current customers and to expand the company's world class capabilities to new customers and programs," said Chappell
"Jane Chappell is the ideal leader to maximize Altamira's potential, especially in the most demanding areas of national security – space, missile defense, and cyber," said Peter Kuper, partner at ClearSky. "She has delivered exceptional results for decades across some of the most high-profile programs in the industry. I am delighted to have Jane on board to lead our talented workforce and to support the critical missions they serve."
Maximus acquires federal division of Attain LLC
Reston-based government services company Maximus announced March 1 it has acquired the federal division of McLean-based Attain LLC for $430 million.
"This acquisition is another milestone in our digital transformation and growth journey. We welcome the employees of Attain Federal, who are leaders in delivering robust technology solutions for government. Both Maximus and Attain share a common purpose to help deliver outcomes that matter to our government customers through a holistic, agile, secure, and customer-centric approach," said Bruce Caswell, President and Chief Executive Officer of Maximus. "Our M&A strategy remains keenly focused on enabling us to build long-term, sustainable, organic growth by continuing to build scale, enhance our clinical and digital capabilities, and extend into new areas. We believe this is an optimal path to enhancing long-term shareholder value."
With the addition of Attain Federal's automation and digital expertise, Maximus expects to be able to further design, develop, and deliver even more innovative, impactful solutions to support the mission of its federal customers. 
"We aim to deliver a unique citizen experience and use digital technologies and industry leading capabilities to deliver innovation to our federal customers and the citizens they serve," Caswell continued. "Attain Federal joining Maximus helps drive this aim forward even further."
FCPS announces new principal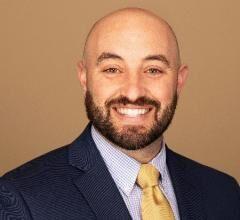 Antonio "Tony" DiBari, who served as assistant principal at Lake Braddock Secondary School since 2016, has been named the new principal of Westfield High School, effective March 1. 
During the past four and a half years, DiBari assumed principalship positions supporting FCPS credit recovery and Extended School Year (ESY) programming during the summer months. Previously, DiBari taught, served as the AVID site coordinator, PBIS internal head coach, baseball and basketball coach, and the summer school dean of students at Park View High School (a Title 1, minority-majority high school) in Loudoun County. In 2015 he was promoted to assistant principal at Loudoun Valley High School. He is one of two FCPS administrators selected to serve in the University of Virginia's Statewide Communities of Practice for Excellence (SCOPE), a leadership development program focused on equity. As a participant in this program, he is also a member of the Statewide K-12 Advisory Council. 
Additionally, DiBari (along with his administrative colleagues at Lake Braddock) is currently collaborating with the director of diversity at Old Dominion University to increase his individual and team's collective cultural competence. DiBari is currently in a graduate program to earn his doctor of education degree at Old Dominion University. He holds two master of education degrees in curriculum and instruction and educational leadership from George Mason University and a bachelor of arts degree in political science from Bridgewater College.
Fairfax company names chief tech officer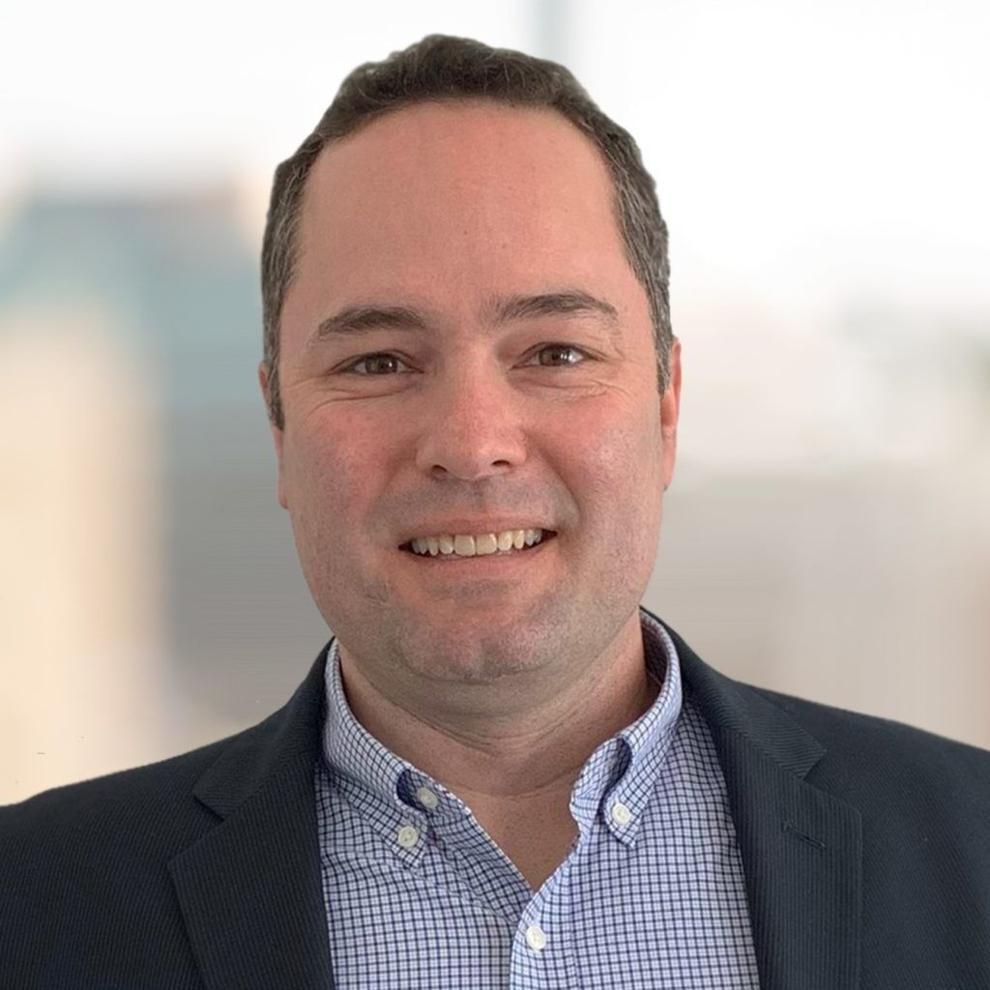 Fairfax-based Pyramid Systems, announced Feb. 24 that Kevin Worley has joined the company as chief technology officer and head of technology operations. 
Before joining Pyramid, Worley was vice president of Solutions for Digital Transformation at SAIC. He has more than 20 years of technology experience, starting as a software engineer in DoD Intelligence before taking on leadership positions for both commercial companies and government contractors, ranging in size from start-ups to large systems integrators. He graduated from McDaniel College in 2000 with a B.A. in mathematics and computer science.
"I'm excited to lead Pyramid's technology operations into 2021 and beyond, bringing a pragmatic and practical approach to capability and solution development while maintaining room for innovation and creativity," Worley said. "I believe delivering excellence for our customers is firmly rooted in transparency, making data-driven decisions, and fostering growth of highly focused teams."
"Developing innovative and quality solutions and ensuring our technical delivery exceeds the expectations of our customers and our employees is our key focus," CEO and Co-founder Jeff Hwang said. "We are excited for the experience and leadership that Kevin will bring to the Pyramid team."
Architecture firm names director of production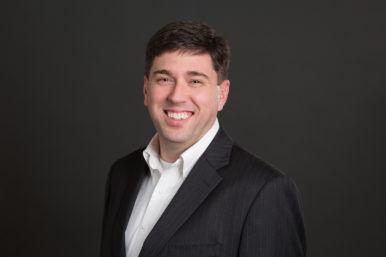 KTGY Architecture + Planning, a leading full-service design firm focused on residential and mixed-use developments, sustainability and neighborhood revitalization in the U.S., announced Feb. 25 a new director in their Tysons office.
Adam Hale, LEED AP has been named director, production. 
Hale has more than 15 years of experience in multifamily design and construction. As a director of production in KTGY's Tysons office, Hale is responsible for all phases of the construction process including schematic design and feasibility studies, extensive code analysis, multi-discipline coordination and field and office construction administration. He previously served as a senior project manager.