Transurban names VP of Operations in North America
Transurban, one of the world's largest toll-road developers and operators, has appointed Amanda Baxter to vice president of Operations on the North America leadership team. 
In this role, Baxter will lead the operations, maintenance and pricing strategy for Transurban's growing 53-mile network of dynamically-priced Express Lanes, one of the largest managed lanes networks in the U.S. She will also oversee the operational integration of Transurban's Virginia and Maryland construction and future development projects totaling 49 miles.
"Amanda Baxter brings deep industry experience in both the public and private sectors, leading, developing and managing complex transportation and infrastructure projects," said Pierce Coffee, president, Transurban North America. "She has a strong understanding of the regional stakeholders and the communities that Transurban serves. I'm confident her experience will bolster the mobility solutions we provide for our government partners and customers as we continue to deliver the benefits of faster, more reliable travel on the Express Lanes network."
With more than two decades of infrastructure experience, Baxter brings expertise across policy, planning, design, permitting, implementation, construction and operations of major multimodal surface transportation initiatives. She has held consultancy roles in the transportation industry with Kimley-Horn and Whitman Requardt and Associates, as well as public-sector leadership with the Virginia Department of Transportation (VDOT) where she implemented VDOT's first express lanes along I-66 Inside the Beltway. Over the last decade, she has advanced many of the D.C. region's transportation public-private partnerships including I-66 Outside the Beltway, the 395 Express Lanes and the 95 Express Lanes Fredericksburg Extension.
Most recently she has been serving as Transurban's Project Director for the development of the 495 Northern Extension project, a key connection to the proposed Maryland express lanes network. Ms. Baxter's appointment fills the role formerly held by Pierce Coffee who was recently named President Transurban North America.
Fairfax-based firm selected to help develop coastal resilience plan
Governor Ralph Northam announced last week the award of a professional services contract between the Virginia Department of Conservation and Recreation (DCR) and the planning and engineering firm Dewberry to work with state officials and the Virginia Coastal Master Plan Technical Advisory Committee (TAC) in developing the Commonwealth's first Coastal Resilience Master Plan. 
Deliverables include finalization of a project-based plan built upon the Virginia Coastal Master Planning Framework by November 2021.
"Selecting Dewberry as our partner will enable the Commonwealth to develop a comprehensive, ambitious Coastal Resilience Master Plan," said Northam. "We look forward to working with this team of experts to implement nature-based, cost effective, and equitable solutions that address the challenges of sea level rise and coastal flooding and improve the resilience of our communities, businesses, and critical infrastructure."
Dewberry is joined by The Water Institute of the Gulf and Virginia-certified small, women-, and minority-owned subcontractors GKY & Associates, Vision Planning and Consulting, and The Miles Agency. The team was awarded the contract through a competitive request-for-proposals process after careful evaluation of numerous proposals. Among its many achievements in the coastal adaptation and protection space, the Dewberry team has played a significant role in developing the Louisiana Coastal Protection and Restoration Master Plans, and was the lead consultant on the City of Virginia Beach's recently completed Sea Level Wise planning project.
"Dewberry knows Virginia, and we are ready to hit the ground running," said Dewberry Project Manager Brian Batten. "We look forward to working with Governor Northam's team and the Coastal TAC to produce a sound plan for a more resilient Commonwealth."
The TAC has held two meetings since its formation last fall, and several TAC subcommittees have been established to address specific issues outlined in the Virginia Coastal Resilience Master Planning Framework that Governor Northam released in October 2020. Dewberry will work with the TAC, the Chief Resilience Officer, and the Special Assistant to the Governor for Coastal Adaptation and Protection to create and refine the models and strategies that will make up the Master Plan.
"While we have an ambitious schedule to complete Virginia's first Coastal Resilience Master Plan this year, I know the team we have assembled from across the Commonwealth and beyond is up to the task," said Secretary of Natural Resources and Chief Resilience Officer Matthew J. Strickler. "I am pleased that Dewberry has agreed to lend its expertise as well, and am confident that we will finish this historic effort before the end of Governor Northam's term."
Further, Dewberry will assist in designing and implementing a robust public outreach campaign to ensure that all coastal communities are familiar with the Master Plan process and are able to provide meaningful input.
"It is critically important that we get buy-in for the Master Plan at the community level, and that we are diligent in reaching out to both traditional partners, and to traditionally underserved communities in urban and rural areas," said Rear Admiral (Retired) Ann C. Phillips, Special Assistant to the Governor for Coastal Adaptation and Protection. "The Commonwealth has a critical role to play in ensuring that the benefits of enhanced coastal resilience are distributed equitably, and that no community is disproportionately burdened."
NCS and partner agencies deliver 500,000 meals to older adults
When NCS Senior Centers closed in March 2020 due to the COVID-19 pandemic, NCS, DFS and other HHS staff pivoted to meet the immediate needs of older adults – they began delivering weekly meals to participants who would typically eat their meals at senior centers. Now, over one year later, NCS staff have delivered over 500,000 meals through the program.
Jennae Asborno, operations manager for Region 3, recently delivered a meal to Anna Hilda Ifante, a longtime Sully Senior Center participant. Asborno praised the NCS team's quick setup of meal deliveries. "Despite everyone's concerns about their health and safety within the pandemic, the team jumped on the buses that very next week after centers closed and began delivering meals," she said. The team implemented best practices to ensure everyone's safety. These included social distancing, delivering to the door rather than going inside homes, using personal protective equipment, and employing only one runner and one driver on a 22-passenger bus to deliver the meals.
While the meal delivery program addressed food needs, during meal drop-off staff also began to discover that older adults were experiencing a range of physical, mental and social issues while self-isolating. To address these challenges, NCS implemented a wellness check program, provided resources to navigate county services, and produced weekly activity packs. All of these services have helped older adults navigate this past year while staying connected with center staff.
Said Asborno, "Our staff are the most dedicated, hard-working, and flexible individuals I know," said Asborno. "I am so very proud of what we've accomplished this past year. These older adults rely on us to be their lifeline and seeing the smiles on their face each week has been rewarding. For most, this was the only face-to-face interaction they may have had this past year."
Home delivered meals, wellness assessments, and welfare check-ins were a few of the initiatives identified in July 2020 as part of the COVID-19 Response Plan for Older Adults.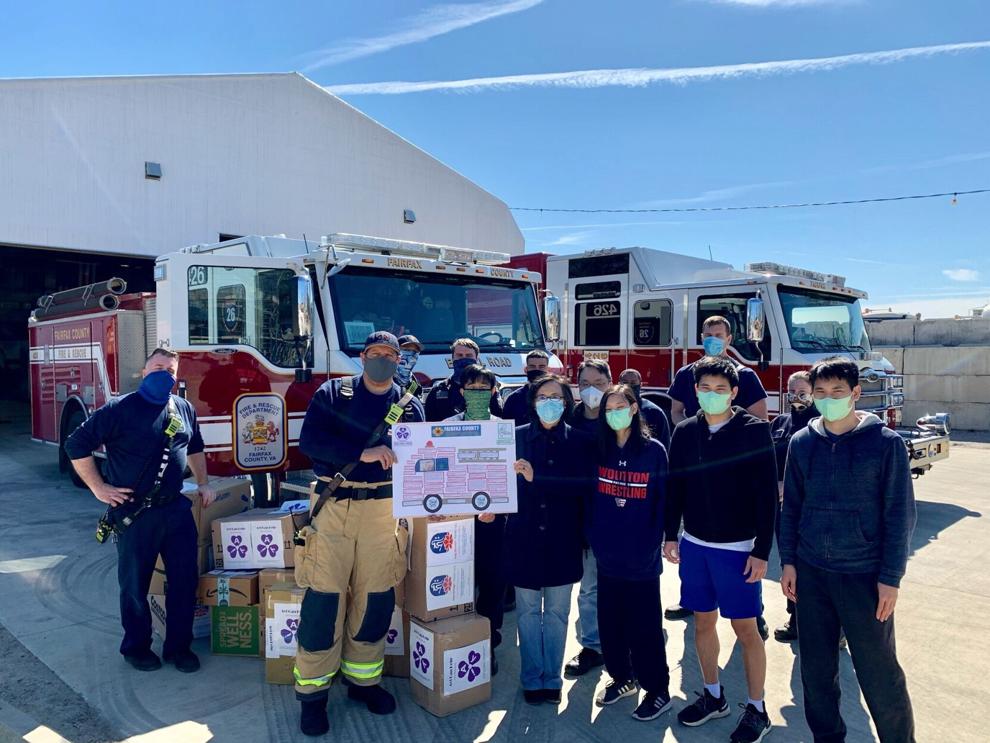 Fairfax County appoints Neighborhood and Community Services director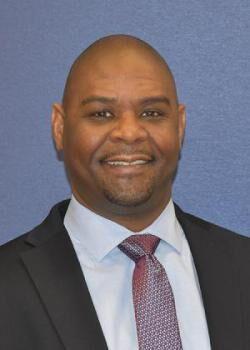 Lloyd Tucker is the new director of Fairfax County's Department of Neighborhood and Community Services (NCS), effective March 13. Tucker succeeds Christopher Leonard, who was appointed deputy director of Health and Human Services in January.
Tucker has more than 23 years of experience in Health and Human Services, 17 of them with Fairfax County. He served with NCS since 2010, first as a regional manager and since 2016 as director of NCS's Regional Services and Center Operations Division. He has been with Fairfax County since 2004, beginning with the former Department of Community and Recreation Services as a Therapeutic Recreation Program manager.
During his tenure with the county, Tucker has focused his skills and experience on the strategic work associated with providing recreational, educational and developmental programs and services for the full spectrum of county residents, from youth to older adults. He has extensive experience in facilitating community engagement, conflict resolution and organizational development and management.
NCS provides a variety of recreation, educational and developmental programs and services; facilitates community engagement to identify areas of need and enhance countywide capacity for serving those needs; and connects residents with a broad spectrum of county- and community-based resources and services.
Tucker holds a Certified Public Manager credential from George Washington University's Center for Excellence in Public Leadership. He has a Master of Science in conflict analysis and resolution from George Mason University, a Master of Arts in counseling from Hampton University and a Bachelor of Science in therapeutic recreation from Hampton University. He is currently pursuing a doctorate in organizational leadership.
Tucker will receive an annual salary of $165,000.
Herndon-based Unissant names business development SVP

Macon Hardy has rejoined Team Unissant as senior vice president, Business Development, focusing on developing and maturing the core capabilities and market relationships of the firm's work within the Defense Health Agency (DHA) and Veterans Affairs (VA).
"We're very excited to have Macon back," said Unissant President Kenneth Bonner. "As a former member of the team, she's very familiar with the company and our culture. She'll be able to hit the ground running."
Prior to joining Unissant, Hardy held executive positions at both small and large businesses leading the successful capture, management, expansion, and retention of defense and civilian healthcare programs in the federal government market. She stood up the defense and civilian healthcare accounts at Cherokee Nation Businesses and grew the accounts from infancy to maturity to include engagements at component level DoD organizations, joint healthcare organizations to include the MHS and DHA, and HHS. Additionally, she maintained P&L responsibility for a collection of programs critical to the maturation of capabilities to include experience with interagency case management, patient safety, biosurety, and international clinical support.