Fairfax woman searches for missing package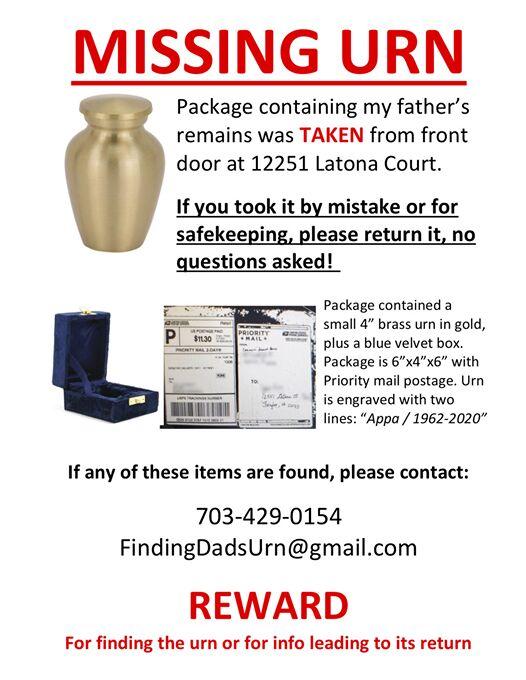 A Fairfax woman is finding it hard to be optimistic in her two-month long search for a missing package.
June Kim, of Fairfax, has been trying to track down what happened to the package containing a portion of her father's remains since the middle of January when the funeral home notified her that it had been shipped.
Kim's father passed away in Texas in December and he was cremated. A portion of his remains were to be sent to her, she said.
"After a few days, there still was no urn but my husband and I had other packages sent to us locally that were very delayed so we thought it was the same case with the urn," she said. "I felt more anxious as days went by without the package arriving but around that time a friend in another part of Virginia sent me a package via Priority Mail and it arrived three weeks late so I tried to tell myself it was reasonable with all the delays due to bad weather."
As days turned into weeks, without an urn and no contact from the funeral home, Kim said they reached out to the funeral home in early February. The funeral home checked the tracking number and confirmed that the urn had been delivered by the post office January 15, according to Kim. 
After that Kim said they reached out to someone at the post office who was able to find a scan of the label on the package. The scan revealed that the funeral home had not used the address that Kim had given them but rather had mailed it to an address at Camden Fair Lakes Apartments in Fairfax. 
"The wrong address used by the funeral home was an old address of mine, but I had moved out in early 2020," she explained. "Once I realized it had been sent to the wrong address, there was a glimmer of hope that the package may have been sent back to the funeral home or that whoever received the package by mistake was holding onto it. However, I mostly felt dread and panic because I'd had packages taken during the three years I lived there."
According to her research, Kim said that at the time the package was delivered to her old address the apartment was actually vacant. "One of the neighbors confirmed they had seen the small package sitting outside the unit on the 15th and they were concerned about it since they knew the unit was vacant," said Kim. "The neighbor told us that they saw the package the morning of the 16th, but by evening it was gone. The next day, they neighbor went to the leasing office and told them what they had seen and that they wanted to confirm that the rightful owner had picked up the package. I'm not sure what they were told by the office."
Since then, both Kim and her husband have reached out to the Inspection people at the post office and the Fairfax County Police Department. They've put up flyers and searched around the apartment complex but so far have no leads, nor have they found the package or urn.
"As the days and weeks go by without any tips or updates in the case, the hope of ever retrieving my father's urn is fading," said Kim. She said that the post office told her they are closing their investigation because they've been unable to locate the package.
If anyone has information about the urn or its whereabouts, please call 703-429-0154 or email FindingDadsUrn@gmail.com.
Fairfax County appoints general registrar
The Fairfax County Electoral Board appointed Scott O. Konopasek as the county's new general registrar and director of elections at its March 11 meeting.
He will lead the Fairfax County Office of Elections following the retirement of the current registrar Gary Scott who has worked in the office for the past 24 years. Konopasek's tentative starting date is April 19.
"We are very pleased to appoint Scott," said Kate Hanley, secretary of the Electoral Board. "He has extensive experience running elections in a large jurisdiction with a diverse population like Fairfax County."
Konopasek has more than 25 years of experience in election management in both the public and private sectors. Most recently, he served as the assistant registrar of voters in the Office of the Clerk-Recorder-Registrar for Contra Costa County, Calif., which has more than 700,000 registered voters.
Previously, he worked as the director of elections for Salt Lake County, Utah, and as registrar of voters for the County of San Bernardino, Calif.
Konopasek earned a master's degree in political science from the University of Utah, as well as a bachelor's degree in international relations and French literature from Brigham Young University. He is also a decorated veteran of the United States Army.
Konopasek will receive an annual salary of $150,000.
Dewberry names Board of Directors vice chair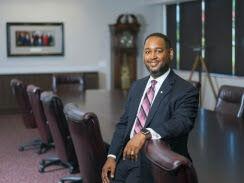 Dewberry, a privately held professional services firm, announces that effective March 8, Larry L. Melton, Jr., PMP, has been named vice chair of the Dewberry Board of Directors. 
Melton was appointed to the board in 2019 and has been serving as an independent member.
In this new role, Melton will work with Executive Chairman Barry K. Dewberry in the administration of the board's responsibilities to the firm's stakeholders, including the owners, employees, clients, and the communities the company serves. Melton will also be a member of the board's executive committee.
"Larry has added much to our organization since joining the board in 2019," said Executive Chairman Barry K. Dewberry. "I value the direct and constructive feedback he delivers and his great ideas. We look forward to further integrating him in this new role."
"It has been an absolute pleasure being a part of this team, and I'm honored to take on this new assignment," said Melton. "I look forward to working with the leadership of Dewberry to expand their presence in new market segments throughout the country and helping them build on their exceptional reputation for providing innovative solutions to their clients."
Dewberry's board of directors serves under the leadership of Executive Chairman Barry K. Dewberry. Members also include Chairman Emeritus Sidney O. Dewberry, PE, LS; Chief Executive Officer Donald E. Stone, Jr., PE; Karen S. GrandPre; Terry Boston, PE; Geraldine Knatz, Ph.D.; and Thomas Dewberry. The vice chair position became vacant in 2020 with the passing of Merdith W.B. "Bo" Temple, PE, PMP.
Two schools selected for 2021 First Amendment Press Freedom Award
Two Fairfax County public schools—Chantilly High School and McLean High School—are among 14 schools nationwide selected as recipients of the 2021 First Amendment Press Freedom Award. This is the seventh consecutive award for Chantilly High, and the fourth award for McLean High.
The award recognizes private and public high schools that actively support, teach, and protect First Amendment rights and responsibilities of students and teachers, with an emphasis on student-run media where students make all final decisions of content. 
The schools will be honored at the JEA/NSPA (Journalism Education Association- National Scholastic Press Association) Spring National High School Journalism Convention during an awards ceremony on April 10. Representatives from the JEA, NSPA, and Quill and Scroll International Honorary Society selected the winners.
As in previous years, schools competed for the title by first answering questionnaires submitted by an adviser and at least one editor; those who advanced to the next level were asked to provide responses from the principal and all media advisers and student editors. Semifinalists submitted their printed policies.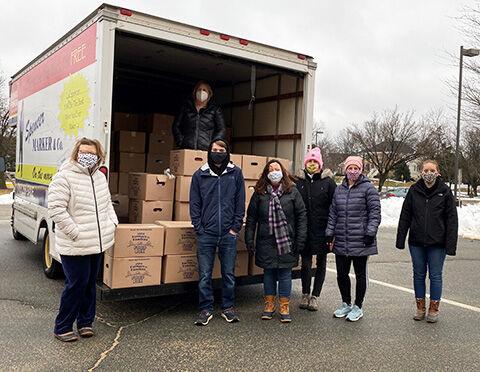 Glen Forest Elementary set to welcome new principal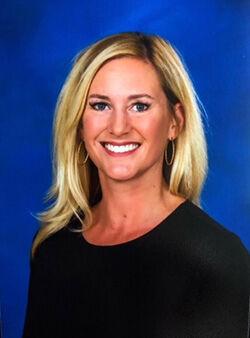 Diane (Dee Dee) Herndon-Wilson, who currently serves as assistant principal at Lowes Island Elementary School in Loudoun County, has been named the new principal of Glen Forest Elementary School, effective March 22. 
Herndon-Wilson has experience in analyzing school-wide data to create multi-tiered systems of support to ensure equitable outcomes for all students. 
She has worked at a Title 1 eligible school, preparing her to lead a school where a large percentage of students are English language learners (ELL) and has experience implementing local level IV, special education programs, and ELL programs to meet the many needs of students, including those who live in poverty. 
Herndon-Wilson earned a bachelor of science degree in interdisciplinary studies from Radford University and a master of education degree in education leadership from George Mason University.   
Fairfax County Public Library honors staff members
The Fairfax County Public Library (FCPL) Board of Trustees honored several staff members with its annual Staff Excellence Award last week.
Customers nominated their favorite staff members last month, and a board committee selected winners from nearly 100 nominations honoring staff members from 19 branches and the FCPL administration. Board members introduced each winner and shared a portion of the nomination during last week's virtual meeting.
2021 FCPL Staff Excellence Award Winners:
Kevin Brooks – FCPL administration
Wanla Freer – Reston Regional
Jan Harrod – FCPL administration
Ginger Hawkins – Patrick Henry
Andrew Pendergrass – Pohick Regional
Sujatha Perakalapudi – Reston Regional
Charlotte Reineck – Martha Washington
Barbara Rice – Kingstowne
Kylie Sparks – Chantilly Regional
Sailaja Vedula – Oakton
Laura Wickstead – City of Fairfax Regional
Honorable mentions went to the entire curbside pickup team at Pohick Regional Library and to Sarah Souther at the George Mason branch. 
McLean High senior named 2021 Virginia Journalist of the Year
McLean High School senior Marina Qu has been named the 2021 Virginia Journalist of the Year by the Virginia Association of Journalism Teachers and Advisers. 
Qu serves as editor-in-chief of The Highlander newsmagazine and The Tartan literary magazine; she has been on both publications' staff for three years. 
In her Journalist of the Year portfolio, Qu wrote, "Our role as student-journalists did not diminish in spite of the global emergency that was unfolding—our responsibilities were heightened. We overcame challenges that we didn't know we would ever face. And we did it against all odds."
Qu will compete for the Journalism Education Association's national Journalist of the Year award, to be announced in April.
Pratika Katiyar, an editor-in-chief of tjToday at Thomas Jefferson High School for Science and Technology, came in second in the Virginia competition.
Reston-based LookingGlass hires first chief cyber officer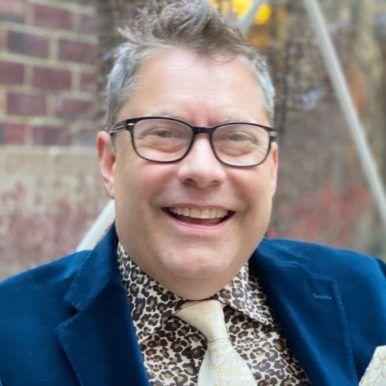 LookingGlass Cyber Solutions, a leader in operationalizing threat intelligence, announced March 10 the addition of Norm Laudermilch to its executive management team as the company's first chief cyber officer. Laudermilch brings extensive executive and technical expertise to the newly created position.
Laudermilch joins LookingGlass from Control Case where he served as chief operating officer (COO) and was responsible for all aspects of operations and service delivery, including product development, R&D, infrastructure design and operations, and security. He managed the multi-national team of engineers, developers, and security experts.
In his previous roles, Laudermilch served in a variety of capacities, from CISO to COO to CTO, and supported multiple company acquisitions to well-known, publicly traded technology organizations, including the acquisition of Invincea by Sophos, Terremark by Verizon, and Trust Digital by McAfee. He also co-founded the Internet Service Provider Security Working Group (ISPSEC), has been a board member at the Anti-Malware Testing Standards Organization (AMTSO), and served as global director of information security at UUNET, the world's first internet service provider.
"We are very excited that Norm is joining LookingGlass as our first chief cyber officer," said LookingGlass President and COO Don Gilberg. "As our company continues our rapid growth, we felt it was important to develop this key executive role. Norm's extensive experience with all facets of cybersecurity and his deep understanding of data science will be invaluable to LookingGlass. As Chief Cyber Officer, Norm will be collaborating with many of our team members as his role will be cross-functional, providing guidance across product, engineering, research and development, and sales."
"I am thrilled to join LookingGlass and to help shape the company's future. I was drawn to LookingGlass and its mission-driven approach to cybersecurity," said Laudermilch. "When I learned of the company's vision and the philosophy of the leadership team on the need to reshape the cyber battlespace and enable active defense capabilities, I knew I needed to be part of the team."
Providence Elementary teacher named finalist for presidential teaching award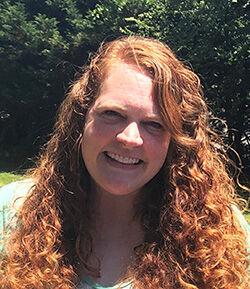 Tracy Cabacoy, a mathematics resource teacher at Providence Elementary School, is one of four finalists in Virginia for the 2020 Presidential Award for Excellence in Mathematics and Science Teaching. 
As a math resource teacher, Cabacoy co-teaches in the classroom, teaches intervention groups, coaches teachers, and supports teams of teachers in deepening their content and pedagogical knowledge. She joined FCPS in 2007 as a classroom teacher at Springfield Estates Elementary School, where she taught fifth grade, organized a math lab, and provided math intervention for students in grades K-5. She has served as a Title I math resource teacher at Providence since 2016.
Tracy Cabacoy "is one of the best math teachers I have ever seen with a passion for helping students of all abilities," said colleague Rebecca Cousins. "She inspired me to become a better teacher, and I am still benefitting from the skills I learned when I worked with her." She points to five ways in which Cabacoy has improved student learning and instructors' ability to teach content: mastery of content over multiple grades; use of effective instructional methods and strategies; effective use of student assessment; reflective practice and lifelong learning; and leadership inside and outside the educational field. She has created interactive math notebooks for all grades at Providence, has written parts of the FCPS math curriculum, and is praised by students for making math "easy and fun." Cousins adds, "She and I had an educational philosophy in that it does not matter if a student can memorize the steps to complete a math problem, if they do not understand WHY they are doing these steps, they will soon forget them."
Providence science resource teacher Sarah Phillips worked together with Cabacoy to design hands-on, student-centered math activities for Family STEAM (science, technology, engineering, art, and math) Nights. "She also led the charge to have Providence Elementary School be one of five schools to receive a grant and pilot ST Math, a brain research-driven math program. As a result of leaders like Ms. Cabacoy, our entire district will be adopting ST Math this coming fall," explained Phillips. She adds that one of Cabacoy's most valuable contributions is using collaborative team meetings to provide job-embedded professional development around the components of math workshop. She has also provided teacher training "to use diagnostic assessments to collect student data and provide individualized instruction."
Providence principal Dan Phillips praises Cabacoy, saying, "She is a true instructional leader in our school, and she leads with grace and focus. She understands the needs of teachers and is able to provide 'just right' information and challenges to them as they plan lessons and discuss student needs." The principal adds that math assessment scores have risen for all students over the past four years under her leadership, with a specific positive impact for English language learners and those needing special education instruction. "The turnaround has been remarkable, and the impact will last," he said.
Cabacoy earned a bachelor of degree in elementary education from Liberty University and a master's in education leadership from George Mason University.