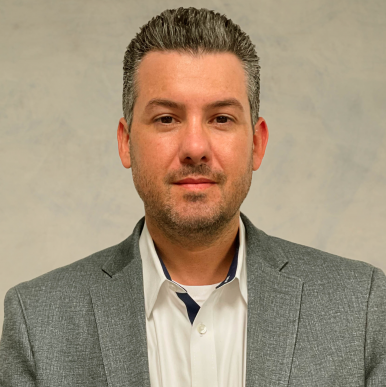 Booz Allen hires senior VP to lead AI for DOD
Booz Allen Hamilton announced July 16 that Matt Tarascio has joined the firm as a senior vice president leading the analytics and artificial intelligence (AI) business in support of the U.S. Department of Defense (DoD). 
Tarascio will spearhead Booz Allen's efforts to accelerate the integration of analytics, data science, and AI capabilities in support of public and private sector missions.
"AI is advancing at a rapid pace. We pride ourselves on the strength of our team and our collective experience engineering and integrating AI solutions," said Steve Escaravage, senior vice president and leader of Booz Allen's analytics practice and AI services business. "Matt's extensive domain knowledge, combined with his understanding of the unique needs of clients operating in the defense sector, make him a tremendous asset to Booz Allen and our clients."
Tarascio brings deep expertise in AI and analytics. In his most recent role, he served as Lockheed Martin's vice president of AI, developing the talent, tools, technology, and strategy required to rapidly deliver value across the enterprise through the ethical deployment of AI and machine learning (ML) at scale. He previously served as Lockheed Martin's first chief data and analytics officer, establishing the function and organization for the enterprise focused on data strategy, analytics, and AI. Prior to Lockheed Martin, Matt held senior roles at Sikorsky throughout the Innovations, Engineering, Programs and Strategy departments.
"I am inspired by the groundbreaking work Booz Allen is doing in advancing the application of disruptive technologies to assist in real-world client mission execution," said Tarascio. "I am excited to join the team—truly some of the best and the brightest in the defense industry. I look forward to developing strategic applications of AI/ML and related disruptive technologies for national defense, with a keen eye on the appropriate and ethical use of these technologies."
Tarascio grew up in Australia and earned his bachelor's degree in aerospace engineering from the Royal Melbourne Institute of Technology. He moved to the U.S. in 1999 to attend the University of Maryland's Alfred Gessow Rotorcraft Center of Excellence, where he received a master's degree in aerospace engineering. Tarascio is a recipient of the American Institute of Aeronautics and Astronautics' Orville and Wilbur Wright Award, which is awarded for significant research contributions to the aerospace engineering field.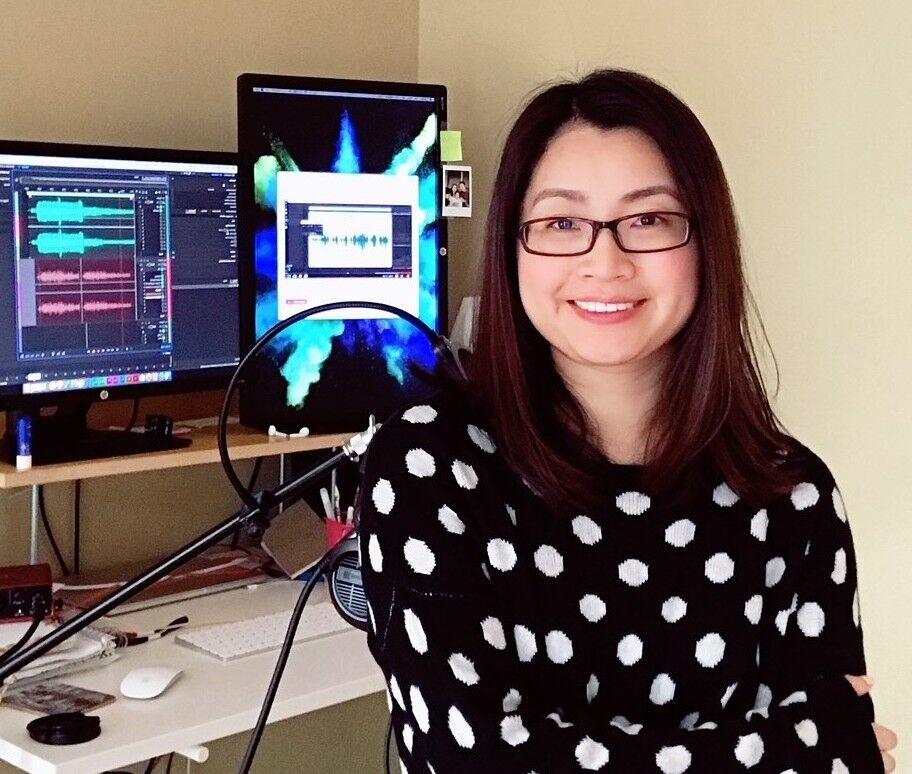 GMU student creates app to educate children about COVID
Ying Wang wanted to help kids protect themselves from COVID-19, so she designed an app to do just that.
Wang designed the augmented reality (AR) game as part of an independent study project in George Mason University's Computer Game Design Program. She developed the concept and created 2D and 3D child-friendly animated characters.
"I did my research before creating this app, and there is no AR app that shows little kids how to protect themselves from the virus," said Wang, who earned a BFA in computer game design in May from the College of Visual and Performing Arts.
"My goal is for kids, after playing my app, when they are wearing masks and playing outside with their friends, they will suddenly remember—this bear in the AR app told us not to touch our mask once I put it on," said Wang.
Wang's AR app helps children deal with COVID-19 by providing some instructions about practical things like social distancing, wearing masks, and practicing basic hygiene, such as hand washing.
Ying Wang created 2D and 3D child-friendly animated characters for the app.
"I try to support students' creativity to utilize game technology to create a meaningful product," said Sang Nam, director of Mason's Computer Game Design Program.
Nam said parents are often hesitant to allow children to play video games because they feel some games can be harmful, addictive, and violent.
"We want to prove that if you use game technology right, we can actually educate our children with more highly engaging content," he said.
Although the COVID-19 vaccine is available for those age 12 and older, it has not yet been approved for younger children.
"There are still things that we can do to for kids under 12 years old to be aware of how to protect themselves," said Wang, who hopes to upload the app to Google Play.
Nam said that coronavirus can be a hard topic to approach, and people often avoid it because of the dangers associated with the virus.
"I look at this app as positive reinforcement that actually teaches them about the virus," Nam said. "Ying has a bright future as an app developer and a game designer and developer."
Wang, who was a student in Nam's GAME 399 Augmented Reality and Virtual Reality Design course in Fall 2020, said she's proud to see her app come to fruition, and she encourages children to do their own part to overcome this pandemic by following the simple steps featured in her app. A preview of the app is available for viewing.
Nam said there are many ways to educate children about this virus, but sometimes it can be boring. "But by using this type of interactive, highly engaging app, students can learn and obtain the knowledge about coronavirus easier, and we hope children will want to play more and more. Then they can sustain that knowledge longer."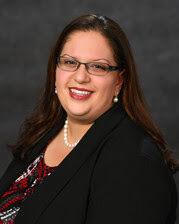 FCPS elects new school board chair, vice chair
The Fairfax County School Board has elected Stella Pekarsky (Sully District) as chair and Rachna Sizemore Heizer (Member-at-Large) as vice chair for a one-year term. The chair and vice chair assumed office at the July 15 School Board meeting; they are elected by School Board members during the Board's annual organizational meeting.
"I am honored to serve as chair of the Fairfax County School Board for the coming school year," said Pekarsky. "The Board is excited for the upcoming school year and looks forward to continuing our important work of supporting our students and teachers as we return for five days of in-person learning in the fall. I would like to express my thanks to Dr. Ricardy Anderson who served so admirably as chair during the challenges of the past year."  
Pekarsky began her term in January 2020 and was first elected vice chair last school year. Her professional career began more than 20 years ago as an educator. She taught English to Speakers of Other Languages (ESOL) for Fairfax County Public Schools in the Sully District, a career choice inspired by her own experience as a daughter of immigrants and former ESOL student. As a dedicated community volunteer and education advocate, Pekarsky has served on the executive board of the Fairfax County Council PTA, as PTA president for multiple schools in the Sully District, and was an appointed Sully District representative to the Fairfax County Library Board of Trustees. Pekarsky has also volunteered her time as a member of the Fairfax County Public Schools Student Health Advisory Committee, as an advisory Board member for BRAWS, as well as other local nonprofit boards and committees. 
In 2018, she worked with other parents to champion passage of a Virginia state bill that increased the opportunity for unstructured recreational time for students in schools, aimed at developing teamwork, social skills, and physical fitness. Pekarsky holds a master's degree in Multicultural and Multilingual Education and a bachelor's degree in American Government and Politics, both from George Mason University. Pekarsky lives in Centreville with her husband and their six children.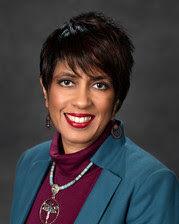 Sizemore Heizer is a college professor, lawyer, and a disability justice advocate. As a South Asian American daughter of immigrants, she understands the immigrant experience and hopes to use that experience to be a voice for our growing diverse population of students and families. 
Sizemore Heizer brings a passion for strengths focused education, juvenile justice reform, arts education, and robust civics education to her role on the School Board. She was previously a criminal justice professor at George Mason University and received both her Bachelor of Arts in Political Economy and her law degree from the University of California at Berkeley. She currently oversees a Human Resource minor degree program and teaches college classes in employment law, diversity and cultural competency in the workplace and American government. 
Her proudest achievement is to help champion a new statewide path to verified credits needed to earn a standard diploma that will allow thousands to access college and federal student aid. Sizemore Heizer has previously served on the Advisory Committee for Students with Disabilities and on the board of the Falls Church-Fairfax Community Services Board, has provided free trainings to parent groups on effective advocacy, and presented to educational groups on "Strengths-Based Education for Students with Disabilities," workplace organizations on "Cultural Competency and Workplace Accommodations for People with Behavioral Disabilities," and political organizations on "Disability Inclusion across Political Movements." In 2019, she received Fairfax County's Martha Glennan Disability Inclusion and Equality Award. She lives in the Braddock District with her husband and son.
In addition to the chair and vice chair, members of the Fairfax County School Board, whose terms run from 2020 to 2023, are: Ricardy Anderson (Mason District), Laura Jane Cohen (Springfield District), Karen Corbett Sanders (Mount Vernon District), Karl Frisch (Providence District), Tamara Derenak Kaufax (Lee District), Karen Keys-Gamarra (at-large), Melanie Meren (Hunter Mill District), Megan McLaughlin (Braddock District), Abrar Omeish (at-large), and Elaine Tholen (Dranesville District).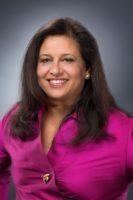 Oberoi joins Mason Board of Visitors; three members reappointed
Virginia Gov. Ralph Northam last month appointed a new member to the George Mason University Board of Visitors and reappointed three others. All will serve four-year terms on the 16-member body.
The new appointee is Dolly Oberoi, of Vienna, chief executive officer of C2 Technologies. Oberoi has been affiliated with Mason for the past 25 years in a variety of roles, including on the Board of Trustees and as a member of the adjunct faculty and President's Innovation Advisory Council.
Oberoi is a pioneer in online education, and through C2 Technologies has helped academic and professional organizations transition from traditional learning environments to online learning.
Oberoi fills the vacancy left by former Congressman and Visitor Tom Davis, who was appointed to the board in 2013 and served as rector from 2014 to 2020.
The three reappointed BOV members are Horace L. Blackman, of Falls Church, senior vice president of Consulting Services at CGI Federal; Anjan Chimaladinne, of Chantilly, chief operating officer of Anshultech; and Nancy Gibson Prowitt, of Arlington, president and chief operating officer of Alcalde & Fay.
Blackman, Chimaladinne and Prowitt were initially appointed to the BOV in 2017 by then-Gov. Terry McAuliffe. Blackman is entering his second year as the university's vice rector.
Oberoi, who earned a master's degree from Harvard in education technology and innovation, has received numerous honors in the business community, including the Greater Washington GovCon Awards executive of the year in 2011 and the Minority Business Leader Award in 2014 from the Washington Business Journal.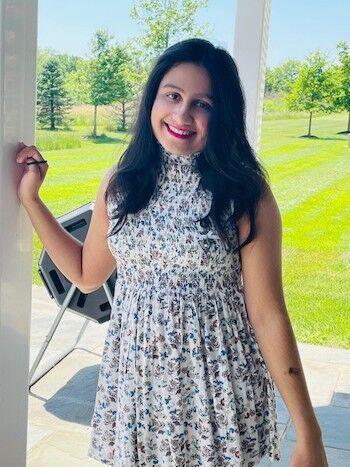 Mason journalism student soon to be a published author
Through her internships for PolitiFact, Voice of America and USA Today, Sudiksha Kochi learned about the life of a reporter and the ins and outs of investigative journalism.
But the George Mason University senior also received a master class in misinformation—how to spot it, how not to spread it, and how to fight against it.
The experience prompted her to put what she learned into a book, "Unfiltered," that will be published in December by New Degree Press.
"There are a lot of people out there who don't trust journalism. But they easily believe in the misinformation that is circulating on social media," said Kochi, a communication major with concentrations in journalism and media production/criticism.
"I thought it'd be really helpful to offer strategies for early career journalists, for high schoolers and college students, and also for professionals who aren't in the journalism field to combat misinformation on a daily basis," she said.
For her book, Kochi spoke with psychologists to learn why people can easily fall into the dangerous trap of misinformation.
She interviewed fact checkers as well as journalists, including National Public Radio journalist Tonya Mosley, PolitiFact founder Bill Adair and others to outline specific principles for news reporting that she believes are vital to combating misinformation.
The strategies she developed center around the concept she branded as "perspective journalism," which combines the principles of fact checking and news reporting.
Part of that perspective is the importance of bringing local journalism into national reporting, which makes space for unique perspectives, Kochi said.
"When journalists decide to engage with their local communities, they are helping combat misinformation," she said. "A lot of times, misinformation occurs because we hear what people in higher positions have to say, but we often lose the perspective or the side of local community members who might have a different experience."
Kochi is a staff writer for the Fourth Estate, Mason's student-run newspaper, as well as president of the Mason chapter of the Society of Professional Journalists.
She recently worked on the USA Today investigative team covering the condo collapse in Surfside, Florida. She said she made more than 80 phone calls to condo tenants and relatives. The experience, she said, helped her understand the importance of compassion and putting yourself in other people's shoes to create a society of informed individuals.
Also helping her become a stronger reporter was Mason's journalism program, which Kochi said gave her the opportunity to learn from experienced communication professionals.
"In addition to intelligence, curiosity, and persistence, she had what many truth-finders lack—charm," said Jack Curry, an adjunct faculty member and journalism instructor at Mason. "Sources will open up to her because she makes them feel comfortable."
Kochi, who received the 2021 Excellence in Journalism Award from Mason's Department of Communication, has already put that talent to good use as she researched her book.
She said she sees "Unfiltered" as "a tool that positively impacts a person's life" and promotes more trust in journalism.
COURTESY PHOTO
Cutline: