New Department of Public Works and Environmental Services director on board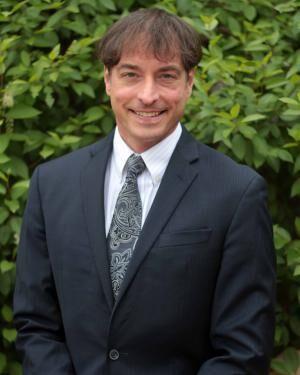 Christopher S. Herrington began his appointment as director of the Department of Public Works and Environmental Services (DPWES), July 12. He succeeds Randy Bartlett, who retired last month. 
Herrington has more than 25 years of local government experience with the City of Austin, Texas. He served as the assistant director for the Watershed Protection Department and as Austin's senior environmental policy officer, advising public officials, city departments and the public on a wide variety of development projects. He also served as staff liaison to the Environmental Committee.   
Herrington began his career as an intern with the City of Austin and advanced through several roles with the Watershed Protection Department before being promoted to assistant director. Austin's Watershed Protection Department is a municipal stormwater management utility that focuses on reducing flood risk, restoring degraded stream systems, and protecting water quality throughout the city. While serving as Austin's senior environmental policy officer, Herrington worked to ensure that the protection of Austin's natural resources and residents received the highest priority in all public and private development. 
"I'm so excited to join the Fairfax County team. It wasn't an easy decision for us to leave Austin and move halfway across the country, or for me to leave my City of Austin family after 25 years of service," said Herrington. "But at our first visit we knew we'd found our new home. My professional life has been dedicated to delivering high quality public service and I'm honored to now serve the people of Fairfax."
Herrington's experience includes urban development, strategic planning, capital project delivery, integrated water resource planning, watershed restoration, urban forest management, land conservation, wastewater management, community climate plan implementation and intergovernmental relations. He has also been involved in major projects including regional land conservation planning, the design of a flood diversion tunnel in downtown Austin, permitting the new Tesla Gigafactory and revising wastewater permitting regulations for the State of Texas.  He has a dual background in ecology and engineering and has authored numerous publications on water quality and the environment.
DPWES builds and maintains safe, reliable infrastructure that improves public health and provides a high quality of life for residents. The department's four business areas are: Solid Waste Management, Capital Facilities, Wastewater Management and Stormwater Management. These divisions work together to create and preserve sustainable communities.
Herrington has a Bachelor of Science in Biology and a Master of Science in Civil Engineering, both from the University of Texas at Austin. He will receive an annual salary of $180,000.
Fairfax County Fire and Rescue volunteer training coordinator recognized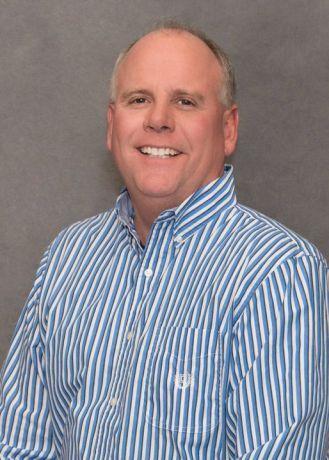 The International Association of Fire Chiefs' (IAFC) Volunteer & Combination Officers Section (VCOS), in partnership with Vector Solutions, announced Fairfax County Fire and Rescue Department Volunteer Training Coordinator James Hedrick as the recipient of the 2021 VCOS Training Officer Recognition Award. 
The award honors training officers for exemplary conduct and dedication to their fire department's training program.
Hedrick has been responsible for coordinating and developing all operational training for the volunteer members of the 12 partner volunteer fire departments that are part of Fairfax County Fire and Rescue, which has more than 400 volunteer members. He also managed an adjunct instructor corps of more than 40 part-time instructors and scheduling all basic training classes including introductory training, EMT basic, Firefighter (I & II as a package), EVOC, driver operator, recertification classes, required recurrent training and new skills training. He is a retired career battalion chief from Fairfax County who has been able to leverage his experience as a command officer to train volunteers sitting for the lieutenant's exam and other leadership positions.
When COVID-19 started Hedrick immediately took several steps to adjust the training of volunteers to allow for the continuation of training. This included moving of all classes possible to Zoom; utilization of the Vector Solutions platform; adjusting classes that required in-person activity such as CPR by moving most of it to online learning; and creating a drive-through process in the high bay to allow members to pull in, do their skills, and drive out, minimizing exposure to all involved.
Through his efforts, Fairfax County graduated more than 70 new EMTs, on-boarded more than 150 new members, held monthly recertification training such as CPR and offered suppression training and EVOC all with reduced capacity because of COVID-19.
"Jim's impact on the Fairfax County Fire and Rescue Department has been immense; he is a consummate leader – promoting, developing and encouraging the next level of firefighters and leaders, all while quietly sitting in the background and not wanting any spotlight on him," said Shawn Stokes, chairman of the Fairfax County Volunteer Fire Commission. "His impact and legacy can be seen every day in the number of members, volunteer and career, in the right front seat of our rigs making a difference because of Jim's efforts."
"The positive impact of Jim's dedication and leadership is visible every day through the men and women, both career and volunteer, of the Fairfax County Fire and Rescue Department," said Fire Chief John S. Butler of Fairfax County Fire and Rescue Department. "He has propelled the department forward and allowed us to adapt through the most unforeseen of circumstances. His guidance and encouragement have inspired countless firefighters, EMTs, and paramedics. His legacy thrives through the career and volunteer members who serve our community."
SAIC announces new executive appointments
Science Applications International Corp. announced the appointment of two new senior vice presidents of Human Resources (HR) and a new corporate controller July 9.
SAIC appointed Heather Wilson to the role of senior vice president of HR, serving as the HR business partner to SAIC's Defense & Civilian Sector. The company also appointed Peter Kidd as its new senior vice president of Total Rewards, overseeing SAIC's Total Rewards strategy that includes compensation, benefits, rewards, incentives, and recognition programs aligned with the company's overarching strategy.
In addition, SAIC announced the appointment of Ben Wanjara as corporate controller. These positions represent a continued investment and commitment to the functions that enable the company's growth strategy.
Wilson and Kidd report to Michelle O'Hara, executive vice president and chief human resources officer at SAIC. Wanjara reports to executive vice president and chief financial officer Prabu Natarajan.
In her role, Wilson is responsible for bringing a business-centric approach to the entire employee life cycle — from the early stages of recruiting and onboarding through career development, training, and performance management. Prior to joining SAIC, Wilson held progressively responsible leadership roles at Northrop Grumman, obtaining extensive experience in all aspects of HR.
In his new role, Kidd partners with SAIC business leaders to design, implement and administer compensation and benefits programs designed to attract and retain talent. Prior to joining SAIC, Kidd worked at Perspecta managing a Total Rewards program and harmonizing the compensation and benefit programs of three legacy companies.
"As we continue to pursue our growth agenda, SAIC has been investing in our people as a means to enhance our customers' ability to deliver and enable the adoption of advanced technologies," said O'Hara. "These talented and experienced individuals bring a vast array of experience that will help the SAIC team achieve its strategic goals by driving and accelerating results-based outcomes."
As SAIC's corporate controller, Wanjara is responsible for SAIC's accounting operations, SEC reporting, technical accounting, and finance shared services. A professional with more than 22 years of experience working in Big Four accounting firms and companies across multiple industries, he most recently served as vice president and assistant corporate controller at Leidos, leading the technical accounting policy group, SEC reporting, revenue accounting, and consolidation teams, while also serving as a strategic business partner across functional areas. Wanjara is a certified public accountant (CPA), licensed in the Commonwealth of Virginia.
"Ben's accounting and finance knowledge across different industries and his in-depth experiences as a business partner across several functional areas are just some of the reasons we are excited to have him lead our controller organization," said Natarajan. "His leadership and expertise will assist SAIC as we continue to execute our long-term growth strategy and deliver strong program performance."
Reston student graduates from Valley Forge Military Academy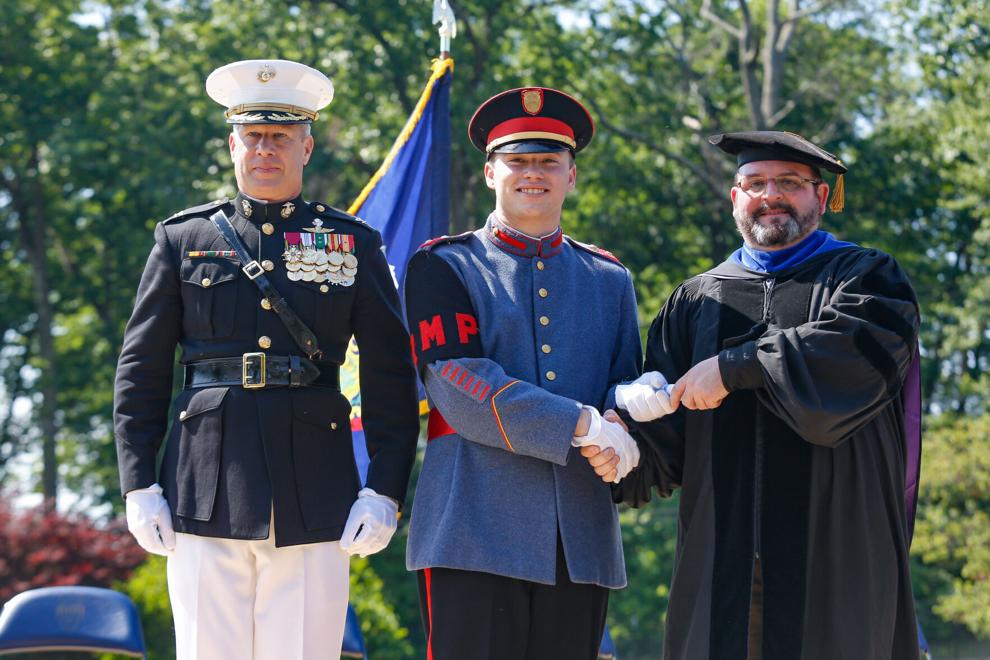 Dallas Newland of Reston, has graduated from the Valley Forge Military Academy and received his diploma as part of the Class of 2021. 
Newland is a member of the 93rd Corps of Cadets to graduate from the Valley Forge Military Academy. He is the son of Felicia and Timothy Newland.
Newland attended VFMAC from grades 7-12 grades and achieved the rank of 1st Lieutenant. He was a member of the Rifle Club and the baseball team.
"Valley Forge Military Academy prepared me not just for college but for life in general," said Newland. "I am looking forward to a great future and have a solid education as a foundation."
Newland plans to attend George Mason University.
Shepherd's Center of NOVA welcomes new executive director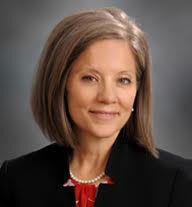 The Shepherd's Center of Northern Virginia (SCNOVA) Board of Directors has named Carolyn Pennington as the nonprofit's new executive director.
"We are very pleased to announce the recruitment of Carolyn as our new Executive Director at SCNOVA.
Carolyn is a long-time Northern Virginian with deep roots in the community and an extraordinary array of contacts throughout the area," said Scott Schroth, chairman of SCNOVA's board. "She has been a committed supporter of SCNOVA over many years, and her extensive background in senior living services in the region will be very valuable in advancing our mission. Finally, she has a strong dedication to serving seniors as they age safely and securely in a supportive and enriching environment. We welcome her to our team as we strive to create "A World Without Loneliness." 
"It is with great pleasure that I pass the executive director baton to Carolyn," said Jayne Young, interim executive director. "She is coming to us with a wealth of knowledge and experience in serving older adults. Carolyn will bring an awareness and great compassion to her new role." 
Carolyn grew up in Vienna and now lives in Reston. She worked in Great Falls and has associations with Dementia Friendly, Herndon and the Alzheimer's Association – Walk to End Alzheimer's along with other local community and professional networks that support older adults. Carolyn lives with her husband and daughter. They enjoy travelling together and doing anything outdoors.
FCPS principal visits students' homes to reconnect during virtual learning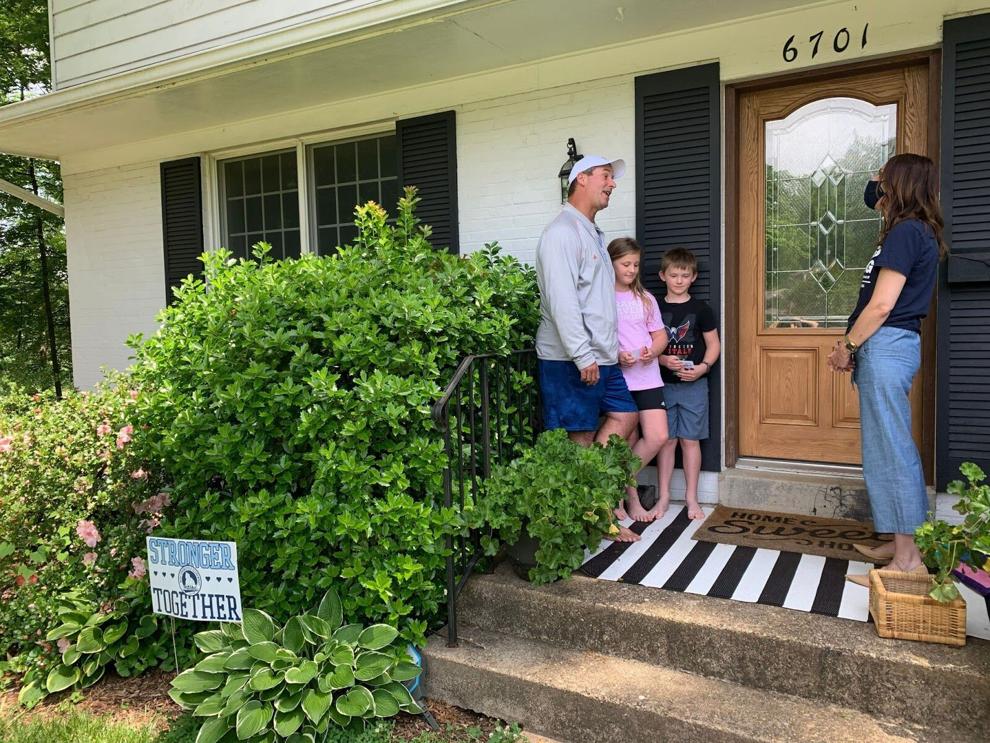 Excitement is growing ahead of Fairfax County Public School (FCPS) students returning to five days a week of in-person learning this fall. Before school let out in June, West Springfield Elementary School principal Dr. Kelly Sheers visited the homes of dozens of families who have been in virtual learning since the pandemic began. Students were excited to see their principal for the first time in more than 15 months. They shared what they've learned in the past year and what they are most excited for this summer.
Kenneth Hays, father of third-grader Finnian and second-grader Alexandra, noted one payoff of virtual learning was watching his children's technology skills explode. "That is a huge difference actually, looking at how far they've come," Hays said. "I'm definitely better at typing," Finnian added. "It's been different. But I can't wait to go back."
Hays also took a moment to thank Sheers for her hard work during this time. "No situation is perfect. I can only imagine everything going on behind the scenes," he said. "Whenever anything was less than optimal, we'd always think about everything you guys have been juggling."
At another visit, Aaron McDonald, father of fourth-grader Ava and second-grader Gabe, thanked Sheers for stopping by and acknowledged the work of teachers over the past year. "The teachers have been great, and we've done the best we can to support them," McDonald said. "Like they say, we're all in this together."
Sheers wanted to drive that message home during each visit. She says despite the distance the pandemic has forced on everyone, FCPS will always be 'Stronger Together.'
"I want to build that sense of community," Sheers said. "I haven't seen some of our virtual families for over a year and a half. So, this is just my way to show my appreciation to the families for supporting their children at home, and reconnect with them, and actually meet some of our new families for the first time."
For some new FCPS families, this fall will be their first time inside school buildings. During Sheers' visits, she assured those students they will get access to West Springfield Elementary before their first day, so they can get oriented and find their new classroom.
Sheers visited family homes over the span of a few weeks, hoping to garner excitement for the fall and help students feel welcome. During each visit, she let students pick out their favorite color sunglasses and gave them a card that read "You Shine So Bright!" This was a much needed note of encouragement, as we look toward brighter days ahead.
Woman's Club of Fairfax announces scholarship recipients
The Woman's Club of Fairfax (WCF) is pleased to announce it has awarded its annual scholarships.
WCF received 12 applications for their annual scholarship. 
All applicants were impressive in not only their academic achievements, but also their community service and extracurricular activities. After extensive review, the committee selected two recipients.
Eden Elias, a 2021 graduate of Robinson Secondary School, was awarded a $2,000 scholarship. Ms. Elias plans to major in chemistry at the University of Virginia beginning this fall. Elias hopes to attend medical school upon completion of her studies at UVA with the hope of focusing on cancer research and bringing potential cures to disadvantaged countries.
Rachel Lin, also a 2021 graduate of Robinson Secondary School, was the recipient of a $2,000 scholarship. Lin will be majoring in biochemistry at the University of Virginia while minoring in business and Information technology or Chinese. She is hoping to obtain an accelerated Bachelor's/Master's degree in biochemistry and then pursue research opportunities in the medical arena.