PEOPLE AND PLACES
Amazon Web Services, Microsoft, HP among 27 companies hiring at Jan. 28 virtual career fair
Amazon Web Services, Microsoft and Hewlett Packard Enterprise are among 27 companies in Northern Virginia seeking to hire for thousands of open positions in the IT, cyber and cloud industries during a virtual career fair January 28. 
Hosted by the Fairfax County Economic Development Authority (FCEDA), this event is one of many in an ongoing series of virtual career fairs the FCEDA is sponsoring or leading in response to the COVID-19 crisis. Registration details can be found at https://bit.ly/3qxBdnD.
Participation in the FCEDA Cyber & Cloud Virtual Career Fair is free of charge and open to technology professionals of all experience levels looking to connect with top tech companies in Northern Virginia. Job seekers with security clearances are in demand and encouraged to attend, though it is not a required qualification.
"Our region is a top cyber and cloud hub and there has never been a better time to land a job in this industry because of the thousands of open jobs here," said Victor Hoskins, president and CEO of the FCEDA. "We are proud to be working with such a diverse group of companies that are letting us help them cast a wide net to find the right talent to fill these jobs and keep our networks, businesses, agencies and people secure."
More than 86,000 open jobs in Northern Virginia, about half in technology fields, are posted at www.workinnorthernvirginia.com. The Washington, D.C., area is projected to add more than 130,000 tech jobs within the next five years, outranking cities such as San Francisco and Austin. Fairfax County alone boasts 8,900 technology establishments and more than 50 Cybersecurity 500 firms.
"Cloud and cyber companies are an important and growing facet of the Fairfax County tech economy," said Jeffrey C. McKay, chairman of the Fairfax County Board of Supervisors. "I am delighted to see the talent initiative that the Board of Supervisors funded helping residents find jobs and emphasizing the importance of these sectors to Fairfax."
The virtual career fair series is the latest FCEDA response to the COVID-19 crisis to connect job seekers with companies that are hiring now. The first three virtual career fairs collectively attracted more than 2,100 attendees and resulted in 3,100 completed conversations between job seekers and hiring reps from a wide range of employers, from small firms to Fortune 500 companies. The virtual career fair is part of an FCEDA talent initiative funded by Fairfax County to attract, retain, grow and retrain workers. More information can be found at https://bit.ly/3sEDZJu.
McLean Community Center seeks candidate for Governing Board
The McLean Community Center (MCC), an agency of Fairfax County Government, is seeking residents of Small District 1A-Dranesville to run for seats on its 11-member volunteer board. 
The board provides oversight and guidance for MCC programs and facilities, including the Robert Ames Alden Theatre ("The Alden") and The Old Firehouse Center. MCC is located at 1234 Ingleside Ave.  
To run for a seat on the volunteer board, a candidate must reside in the Center's tax district (Small District 1A-Dranesville). Three adult positions and two youth positions are open this year. To have their names placed on election ballots, candidates are required to obtain the signatures of 10 tax district residents in their respective categories (either adult or youth). Candidate petition packets are now available. Residents who would prefer to not enter the center can call 703-744-9348, to arrange for an MCC staff member to deliver a candidate packet to them in the MCC parking lot. 
The three adult candidates who receive the three highest vote counts will serve three-year terms. Youth members will serve one-year terms. Adult candidates must be at least 18 years of age as of May 15, the date of the center's annual McLean Day festival, where the election is usually held. Youth candidates must be 15-17 years of age on McLean Day (born May 16, 2003 to May 16, 2006). One youth member will be elected to represent McLean High School boundary area and one will be elected to represent Langley High School boundary area. Youth candidates are not required to attend either school (private school or home-schooled students are eligible), but they must indicate where they reside in terms of the areas served by the respective high schools, as defined by Fairfax County Public Schools.  
Key Election Dates: 
Jan 21: Candidate petition packets became available at MCC. 
March 12: Completed petition packets are due to MCC by 5 p.m.  
March 17: Open voting begins at the MCC. Residents may vote in-person or by mail and may phone, send an email, or fill out an online form to request ballots for their households. The requested ballots will be mailed to their homes. 
March 13: Candidates' orientation (via Zoom). 
March 17: Open voting begins at the MCC. 
May 15: Open voting ends at 5 p.m.
For more information on the MCC Governing Board Elections, logon to the Governing Board Candidates' webpage https://bit.ly/2MYdJJN or contact Executive Assistant Holly Novak at 703-744-9348 or holly.novak@fairfaxcounty.gov. 
FCPS appoints new principals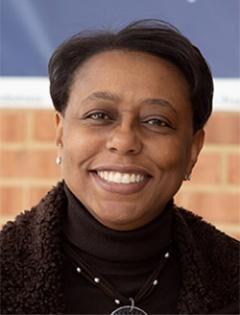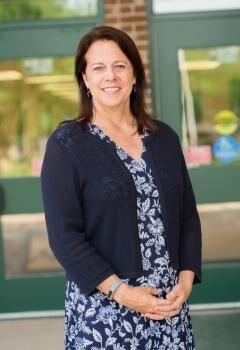 FCPS announces the appointment of two new principals.
Satonya Dews, who has served as assistant principal at West Springfield Elementary School since 2018, has been named the new principal of Bailey's Elementary School, effective February 1. 
Dews began her career in Fairfax County Public Schools as a teacher at Woodley Hills Elementary, where she taught general education, students with disabilities, and students enrolled in English for speakers of other languages (ESOL). She then worked as an ESOL assessment teacher for the division before being hired as the assistant principal of Cardinal Forest Elementary. In 2018 she joined the West Springfield Elementary staff as the assistant principal. Dews speaks Spanish and is looking forward to using these skills as the principal of Bailey's Elementary School. 
Dews earned bachelor's degrees in international business and Spanish from James Madison University, a Master of Arts degree in Early Childhood Education from Norfolk State University and a Master of Education degree in Curriculum and Instruction from George Mason University.  In 2010, she earned her endorsement in administration and supervision from the University of Virginia.    
Natalie Lorenzi, who has served as assistant principal at Greenbriar East Elementary School since 2018, has been named the new principal for Cub Run Elementary School, effective February 1. 
Lorenzi, a 26-year veteran of FCPS, spent the first 19 years of her career as a classroom teacher and ESOL specialist at Hutchison Elementary and Glen Forest Elementary. She founded the Climbing to College program to introduce postsecondary options to students living in poverty.  Between 2011 and 2018, Lorenzi served as the library media specialist at Glen Forest Elementary, Mantua Elementary, and Lake Braddock Secondary Schools. During this time, she developed and facilitated professional learning on diversity in curriculum and literature, with an emphasis on closing achievement gaps through student engagement. 
Lorenzi began her administrative career as an interim assistant principal at Canterbury Woods Elementary and an extended school year administrative intern at Parklawn Elementary. She is trained in Restorative Justice practices and coordinated the first Restorative Justice circle process at Greenbriar East Elementary. She has also served as the school's equity lead, developing and delivering staff professional development on cultural proficiency with a focus on equity and access for all students. 
Lorenzi earned her Bachelor of Arts in psychology and a Master of teaching from the University of Virginia. She is also a graduate of the Accelerated Certification Cohort XII for Administration in FCPS from the University of Virginia.
Fairfax County residents named to Shepherd University Dean's List
Nine hundred twenty-five students were named to the Dean's List at Shepherd University for the fall 2020 semester. 
Alessia Cornacchia, Andrew C. Edwards, Crispin P. Enger and Diana L. Villalobos of Alexandria. Pustak Sunuwar and Andrew L. West of Annandale. Nicole C. Purtell of Centreville. Milleysha M. Molina-Otero, Adam C. Rice and Steven M. Zeballos Choque of Fairfax. Georgia Ohmke of Falls Church. Dylen A. Stewart of Springfield. Michelle Rene A. Fuhrer of Vienna.
To be eligible for the Dean's List, a student must maintain a 3.4 grade point average for the semester and carry at least 15 hours of coursework or be in a professional teaching block.
ECS names new Chief Operating Officer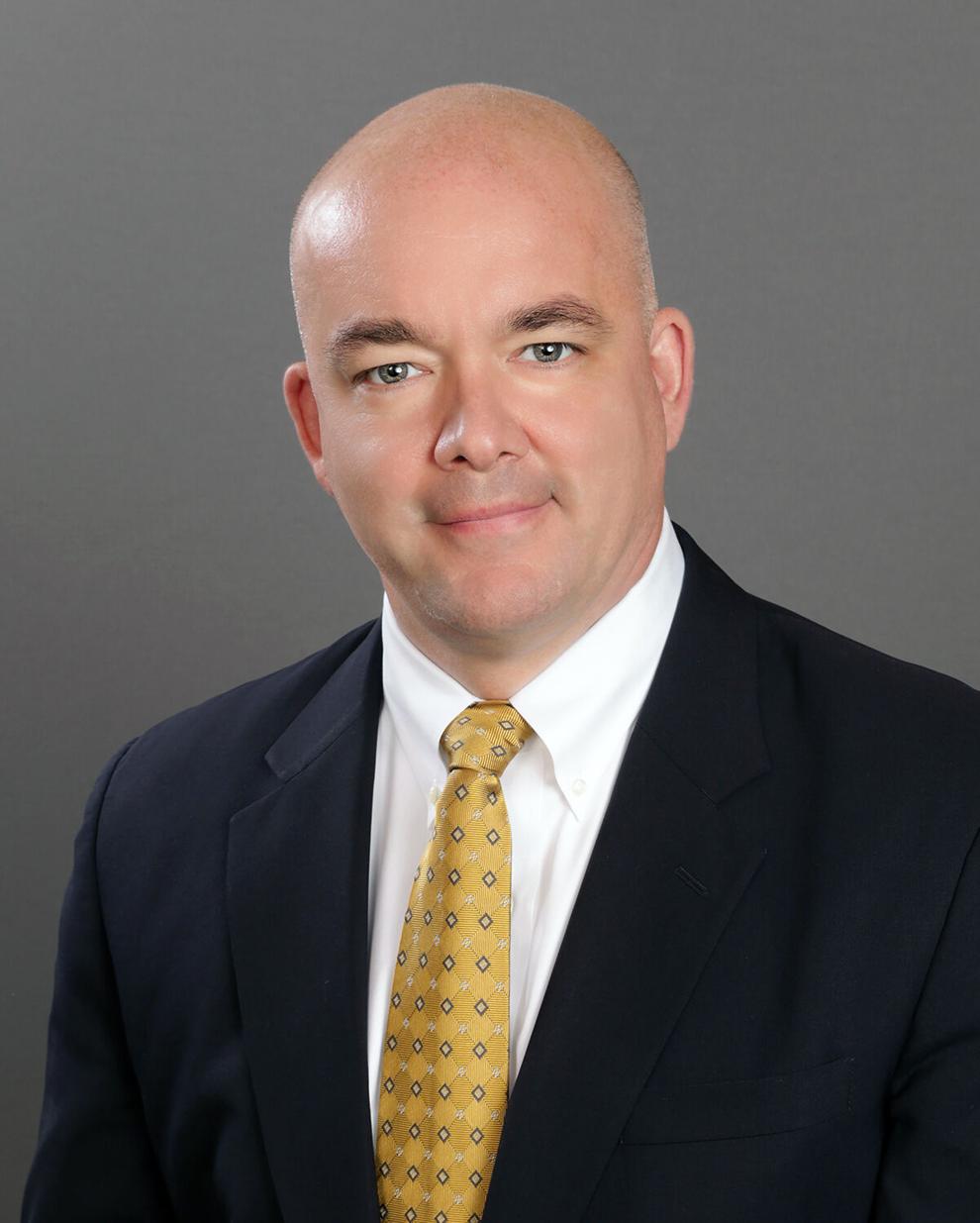 Engineering Consulting Services (ECS) is pleased to announce Leo J. Titus, Jr., PE, has been promoted to Chief Operating Officer of the ECS Group of Companies effective Jan. 1.
A member of the ECS team since 1997, Titus holds more than 30 years of experience in geotechnical and construction materials engineering, special inspections and environmental services, and has led ECS Mid-Atlantic, LLC as the subsidiary president since 2008.
"Leo is an outstanding addition to the corporate leadership team," said Tony Fiorillo, president of the ECS Group of Companies. "He brings a wealth of experience and knowledge and will be instrumental in helping us meet our aggressive growth goals."
Titus received his Bachelor of Science in Civil Engineering from Clarkson University, Master of Geotechnical Engineering from the University of Maryland and Master of Business Administration from The University of Mary Washington. He is actively involved with many regional and state professional organizations serving in multiple board-level positions, and is currently the chairman of the ASTM E36 committee and the treasurer of the Geoprofessional Business Association (GBA).
"ECS is an outstanding organization with a fantastic team of people," said Titus. "It's an honor to be asked to take on the COO role and help the company as it continues to grow." 
Mason professor honored by State Department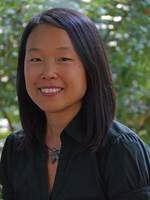 The U.S. State Department is honoring George Mason University associate professor Joan Kang Shin for her work in its English language specialist program. Shin is one of 30 individuals selected for their unique and lasting impact on the State Department's specialist program and on the field of teaching English to speakers of other languages.
The honor is part of the State Department's celebration of the 30-year anniversary of the English language specialist program.
"Participation in this program provides opportunities for valuable cultural and professional exchanges that continue to inform my teaching and research at Mason," Shin said.
The State Department is specifically highlighting Shin's work using songs to teach language and culture to young English learners. Since 2005, Shin has conducted more than 20 specialist projects in countries all over the world, including Saudi Arabia, Serbia, South Korea and Turkey.
"Dr. Shin has had a profound impact wherever she goes," said Tony Newman, global program officer for the State Department's English language specialist program. "We see her as someone who can carry the program forward for the next 30 years."
The English language specialist program has sent English language specialists to 130 countries to work on educational projects, such as teacher training, curriculum design and addresses at international conferences. The specialists exchange knowledge, build capacity and establish partnerships benefiting participants, institutions and communities in both the United States and overseas, according to its website.
Shin's next project with the State Department involves a five-month program in Serbia focusing on developing tolerance through graphic novels. Due to the coronavirus pandemic, it will be conducted virtually. Through this project, English language teachers will learn to use selected graphic novels to teach young learners and teenagers tolerance, raise intercultural awareness and develop the concepts of global citizenship.
Shin, who teaches through Mason's College of Education and Human Development, also works with National Geographic Learning to create and edit a series of successful educational materials for teaching English to children. She recently collaborated with Jered Borup, another associate professor at CEHD, to conduct webinars on online teaching for English teachers worldwide.
"The work that I do through the State Department informs and helps the other work I do to improve education, and specifically learning English, around the world," said Shin. 
Louise Archer students earn honors in WordMasters Challenge
Several teams representing Louise Archer Elementary achieved highest honors in the recent WordMasters Challenge™, a national vocabulary competition involving nearly 125,000 students annually. 
The fifth-grade team scored 193 points out of a possible 200 in the first of three meets this year, placing third in the nation. In addition, Louise Archer's fourth-grade team scored 184 points to finish sixth nationwide, and the third-grade team earned an eighth place finish with 185 points. 
Competing in the difficult gold division, fourth graders Audrey Ban and Ayyaan Ghala and fifth graders Gabriella Modine, Peyton Reed, and Acacia Wright each earned a perfect score of 20 on the challenge. Nationally, only 37 fourth graders and 57 fifth graders achieved this result. 
Other students from Louise Archer Elementary who achieved outstanding results in the meet include: third graders Bryce Blinstrub, Charlotte Floyd, Megan Lai, Jack Ryan, and Elias Yoo; fourth graders Zouli Alexandratos and Jack Kang; and fifth graders August Bhatt, Annabelle Cho, Max Collins, Jack Couchman, Tiger Deng, Kalliope Gonos, Nolan Maffeo, Noah Nam, Areli Peralta, and Carly Schweers. In the blue division, sixth grader Meaghan McLaughlin received an outstanding score. The students were coached by third grade teachers Meghan McGrath and Rebekah Skousen, fourth grade teachers Christine Fish and Anne Marie Harris, fifth grade teachers Tracy Resnick and Kristen Toth, and sixth grade teacher Julianne Kass. 
The WordMasters Challenge™ is an exercise in critical thinking that first encourages students to become familiar with a set of new words (considerably harder than grade level), and then challenges them to use those words to complete analogies expressing various kinds of logical relationships. WordMasters Challenge™ materials have been specifically created for younger students in grades 3-8.