MCC Executive Director George Sachs announces his retirement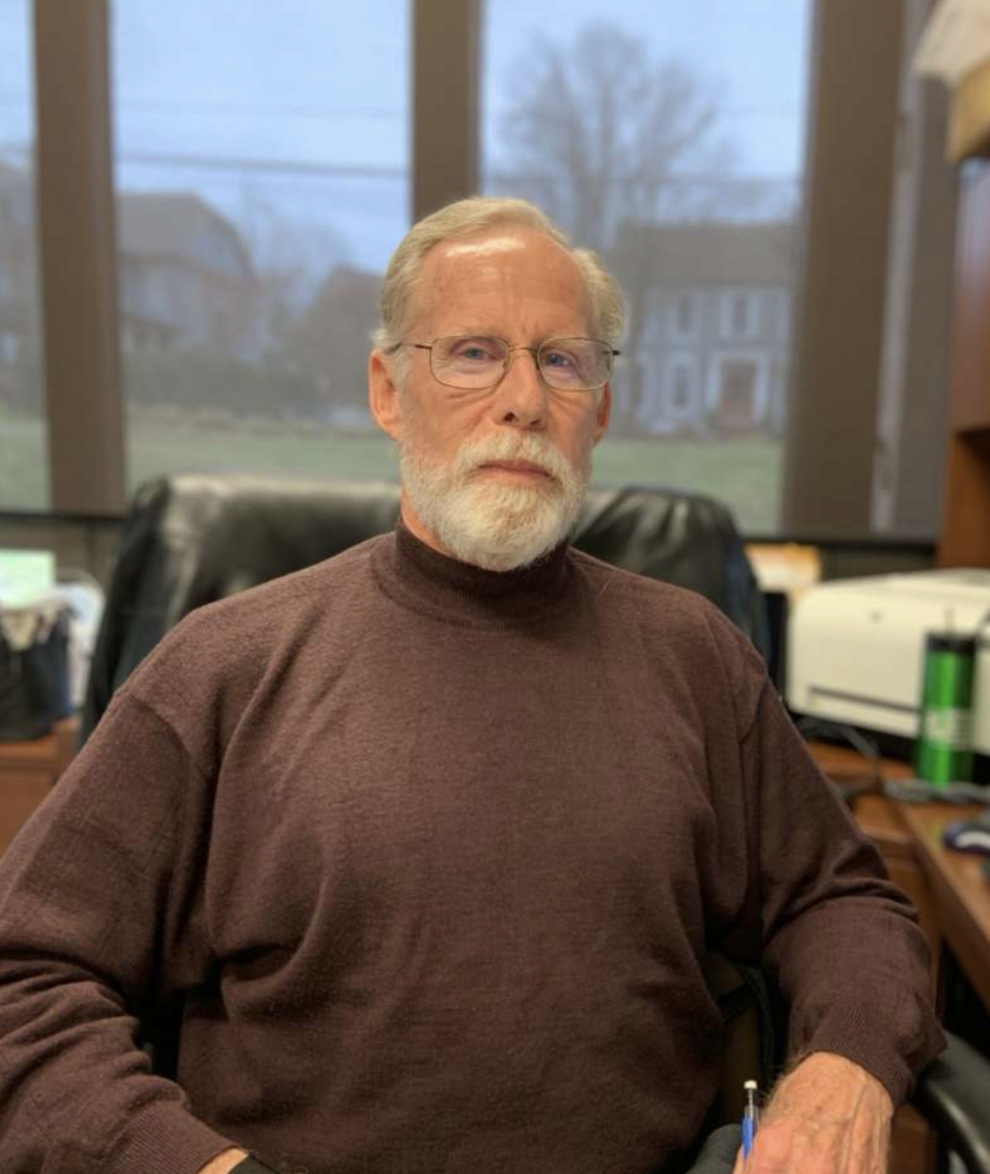 McLean Community Center (MCC) Executive Director George Sachs is announcing his retirement effective May 7. 
At the time of his retirement, Sachs will have served as the executive director at MCC for 11 years (2010-2021). The MCC Governing Board will be conducting a national search for his replacement with hopes of identifying his replacement by the end of March 2021, to allow time for a transfer of institutional knowledge from Sachs to the new director.
"There was never a dull moment or lack of challenges," said Sachs about his tenure with MCC. Among them was his successful leadership of the recent renovation and expansion of the center's 40-year-old Ingleside Ave. facility. The five-year, $8-million-dollar project involved securing an architectural firm to design and plan the renovation, working with Fairfax County staff to secure contracted services, closing the center for two years and relocating programs and services, and the entire MCC staff to four separate locations in McLean, overseeing the construction from beginning to end, returning programs and staff to the facility upon the renovation completion and creating a new slate of programs and services in the newly expanded facility.
Sachs' career in the Recreation, Parks and Leisure Services profession started in 1974, when he was hired as a recreation specialist with the Fairfax County Department of Recreation. He later was hired by the Fairfax County Park Authority and opened the first RECenter at Wakefield Park, now named Audrey Moore RECenter. He left the county in 1982 to open the new Fieldhouse Sports Complex at George Mason University and managed the university's recreation and sports facilities. While there, he also became an adjunct professor for the Department of Parks, Recreation and Leisure Services. In 1991, he was hired as the deputy director of MCC under Executive Director Page Shelp. Four years later, he moved to South Carolina, where he owned and operated what grew to be a chain of five recreation, health and fitness centers.
Sachs returned to Fairfax County in 2009 and was hired to manage MCC's Old Firehouse Teen Center. A year later, the MCC Governing Board appointed him the community center's new executive director.
At age 70 Sachs has decided to enter his next phase in life, retirement, and plans to now become an active participant in a variety of programs and activities similar to the ones he has been directing for the past 47 years of his career.
Engineering Leadership purchases Wiles Mensch Corporation's federal projects division assets; forms Sorba Engineering
 Meredith McComas, PE, president, and Matt McComas, PE, LS, LEED AP, associate principal, have announced the establishment of Sorba Engineering in Reston, effective January 1. 
The new entity was formed after the engineers purchased the assets of the Federal Projects Division of Wiles Mensch Corporation, a civil engineering and surveying firm that serves public- and private-sector clients in land development consulting.
Sorba Engineering is a certified woman-owned small business. The company retains its complement of 12 engineers and technical specialists, along with more than 40 active projects in the Washington metropolitan area. Meredith McComas will serve as president of Sorba Engineering, overseeing administration and quality assurance programs for the firm. Matt McComas will continue to direct engineering projects, a role he held with Wiles Mensch for more than 12 years.
"We are proud to continue offering civil engineering expertise under the new banner of Sorba Engineering, a woman-owned small business within the Washington region," said Meredith McComas. "Most importantly, we will offer continuity to all of our clients, with the same expert leadership and project staffing in place for projects now underway."
Meredith McComas is a professional engineer with more than 10 years of experience in civil engineering consulting services. She holds a Bachelor of Science degree in civil engineering (2003) from Virginia Tech. Matt McComas is a professional engineer licensed in four jurisdictions, a licensed land surveyor, and LEED® accredited professional with 20 years of experience. An active member of the Engineers and Surveyors Institute, he holds a Bachelor of Science in civil engineering (2000) from Virginia Military Institute.
Under Matt McComas's direction, the Sorba Engineering portfolio includes many complex and high-profile projects in the Washington region and overseas, including the Smithsonian Institution's renovation of the Historic Core in Washington, D.C.; the renovation of the historic chancery at the U.S. Embassy in Athens, Greece, for the U.S. Department of State; the new Wall of Remembrance at the Korean War Veterans Memorial in Washington, D.C. for the National Park Service; renovation of the Folger Shakespeare Library in Washington, D.C.; utility relocations for the CSX Virginia Avenue Tunnel in Washington, D.C.; renovation of the Cannon House Office Building in Washington, D.C., for the Architect of the Capitol; lead civil engineer for the development of the Foreign Affairs Security Training Center at Fort Pickett in Virginia,  and the first academic building at the Virginia Tech Innovation Campus in Arlington, Va. Additional clients include the U.S. Army Corps of Engineers, the U.S. General Services Administration, and several state and local governments. The firm has also supported many architectural clients, including the SmithGroup; Skidmore, Owings & Merrill; EYP Architects; Kieran Timberlake; Ann Beha Architects; KCCT; and HGA.
Twenty-one teachers achieve or renew National Board certification
Twenty-one Fairfax County Public Schools (FCPS) teachers achieved or renewed certification from the National Board for Professional Teaching Standards (NBPTS) in 2020. 
Eleven teachers are newly certified by NBPTS: Julianne Braden, (Laurel Hill Elementary School), Megan Rutanen (Olde Creek Elementary School), Allison Cormier (Laurel Hill Elementary School), Jennifer Forney (Woodson High School), Corey Haynes (Justice High School), Krista Gallagher (Lake Braddock Secondary School), Lauren Kinne (Woodson High School), Alaina Taylor (Hayfield Elementary School), Megan Stanley (Cooper Middle School), and Marissa Troiano-Yang (Lemon Road Elementary School).
The following board-certified teachers have renewed their board certification for an additional ten years: Faiza Alam (Lanier Middle School), Whitney Bailey (West Potomac High School), Megan Balduf (Frost Middle School), Mark Bolt (Carson Middle School), Barbara Caley (Robinson Secondary School), Kimberly Belknap (Herndon High School), Meaghan Dobson (Bryant High School), Mark Erich Holzshu (Jackson Middle School), Tara Sanz (Glasgow Middle School), and Andrew Scudder (Longfellow Middle School).  
Initial certification and renewal of National Board certification requires that teachers compile and submit a portfolio documenting their high quality instruction, ability to differentiate, and a demonstration of how their practices continue to align with the five core propositions of accomplished teaching in their certificate area. The Office of Professional Learning and Family Engagement provides free professional development and support through the academy course program to those teachers renewing certification or seeking initial certification.
Over the course of the program in FCPS, more than 500 teachers have achieved NBPTS certification. Currently, FCPS is ranked first in the state of Virginia with a total of 313 active National Board-certified teachers, placing Fairfax County in the top 30 school districts nationwide.  Seventy-five percent of National Board Certified teachers work directly with students while others have moved into leadership roles throughout the division.  
MITRE names new fellow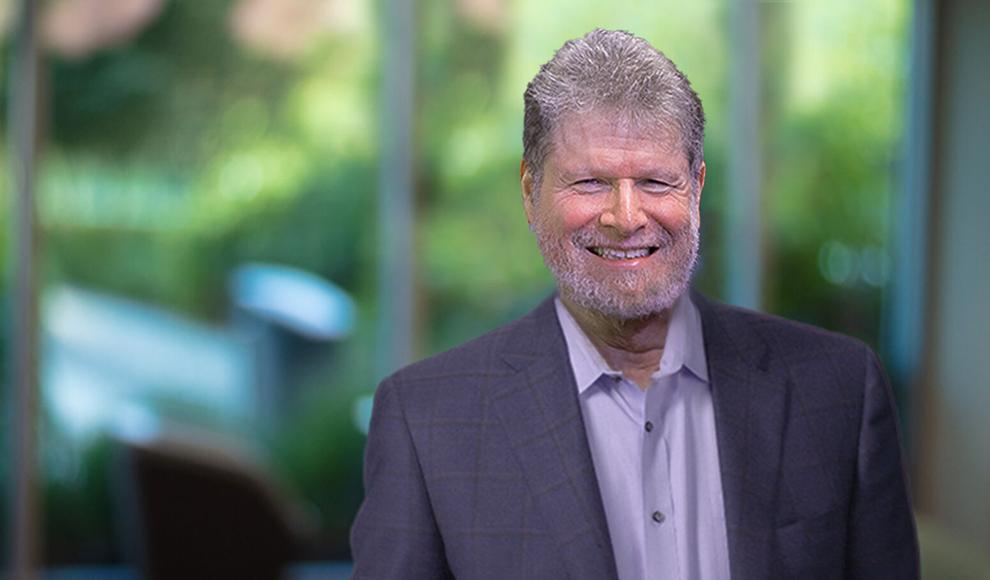 MITRE named Gerald Gilbert, Ph.D., a MITRE Fellow to expand MITRE's quantum science initiatives. 
MITRE Fellows are a select group of preeminent scientists in their fields who lead critically important programs. The MITRE Fellows program has a history of deeply impactful work to the nation and world, including the Global Positioning System (GPS) and adaptive signal processing.
A 24-year MITRE veteran, Gilbert is the founder of quantum science research at MITRE and principal investigator of MITRE's quantum program. A partnership of leading physics research groups at MITRE, MIT, and Sandia National Labs, the project aims to build the world's first fully universal scalable quantum computer and integrated quantum network. The project is designing and building programmable nano-photonic quantum processors that will be the engines of a scalable universal quantum computer.
"Gerry's contributions to MITRE and his field run deep—few people in the world have dedicated their lives to this level of expertise and innovation," said Charles Clancy, chief futurist, senior vice president, and general manager, MITRE Labs. "As a MITRE Fellow, Gerry will continue to push the boundaries of what's possible, which is mission critical in the race for global competitiveness in quantum science."
Our fellows are given a mandate and resources to develop and lead high-risk scientific or technical initiatives to address national- or global-scale problems. They also serve as subject matter experts and advisors to mission-critical programs, officers, and our board of trustees. They drive innovation in science and technology, accelerate solutions for the nation's biggest challenges, and deliver on MITRE's pioneering vision.
Gilbert is a member of the IEEE Standards Board for Quantum Technology and has served on the U.S. Defense Science Board and the U.S. Air Force Scientific Advisory Board as an expert on quantum information science. He is co-inventor on five patents in quantum information science and has written or co-authored scientific publications spanning the fields of quantum information science, the theoretical physics of elementary particles, string theory, and radar propagation.
Gilbert earned his doctorate in theoretical physics from the University of Texas under Nobel Laureate Steven Weinberg. Afterward, he held academic research positions at the California Institute of Technology as Weingart Prize Research Fellow in Theoretical Physics, at Cambridge University under Professor Stephen Hawking, and at the University of Maryland at College Park. Gilbert has been at MITRE since 1996.
Fairfax company acquires Herndon intelligence firm
Axiologic Solutions LLC, a leader in federal IT solutions specializing in serving the nation's national security and intelligence missions, announced Jan. 7 it has acquired Herndon-based intelligence services firm Knowledge Link, a provider of financial, technology and program management services in classified federal government environments. 
The addition of Knowledge Link will nearly double the size of Axiologic, strategically expand its capabilities, and allow it to bring a greater range of services and mission support to more customers across the federal national security spectrum.
"We are incredibly excited about this major transformational moment for our company because it's a triple win – for our customers, our team members and our partners," said Tom Stauber, co-founder and managing partner at Axiologic Solutions. "Through the combination of Axiologic and Knowledge Link, we'll be creating an even stronger, broader range of technology, financial and program management solutions for classified environments. The Knowledge Link team shares many of our own values and dedication to serving the nation and, like us, are former members of the intelligence and defense communities that we support. We look forward to leveraging this cultural chemistry to collaborate on bringing combined capabilities to more customers in need of innovations to support and protect our country."
Fairfax Circuit Court awarded grant to preserve historic court records
A grant from the Library of Virginia's Circuit Court Records Preservation (CCRP) program will help preserve Fairfax County court records from the 18th, 19th and 20th centuries. 
"In an increasingly digital learning world, we hope to preserve these physical records so residents and students alike can appreciate the actual books," said Fairfax Circuit Court Clerk John T. Frey, who has served as Fairfax's custodian of the court record since 1992.
The $11,777 grant, a 23 percent increase from last year's award, is targeted for the Fairfax Court Fiduciary Bond Book 1815-1822; Will Book B-1 (1752-1761); and Plat Book 4 (1933-1941). After conservation work, these original records will be stored in Circuit Court's Historic Records Center, located in the 1928 addition to the 1799 Historic Fairfax Courthouse.
"We are grateful to the Library of Virginia for their help and counsel with our preservation plan," said Frey. "Studying history from primary resource records like these deed books, court minute books and plats offers an important look back at how our county started."
Given current COVID-19 restrictions, the Historic Records Center has temporarily suspended hosting tours of the Courthouse, but researchers can call 703-246-4168 to make an appointment to examine the original records. 
The CCRP grant program is part of the Library of Virginia's Local Records Services Branch. Funded through a $1.50 portion of Virginia's land recordation fee, the CCRP provides resources to help preserve and make accessible permanent records stored in circuit courts around the commonwealth and in Richmond at the Library of Virginia.  For more information on the Circuit Court Records Preservation Program's resources and services, visit www.lva.virginia.gov.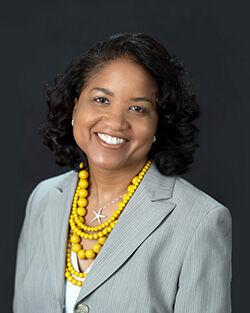 Braddock ES principal named to Southern Regional Educational Board
Keesha Jackson-Muir, who has served as principal at Braddock Elementary School since September 2014, has been named by Virginia Governor Ralph Northam to the Southern Regional Educational Board.  
The Southern Regional Education Board, based in Atlanta, was created in 1948 by southern governors and legislatures to improve pre-K-12 and higher education and student achievement across the region. SREB has 80 members from its 16 member states: Alabama, Arkansas, Delaware, Florida, Georgia, Kentucky, Louisiana, Maryland, Mississippi, North Carolina, Oklahoma, South Carolina, Tennessee, Texas, Virginia, and West Virginia. More information is available online at www.sreb.org.
Jackson-Muir, who was named Fairfax County Public Schools (FCPS) Outstanding Principal in 2018, began her career as a teacher at Fort Belvoir Elementary School and worked as a gifted and talented specialist, a cluster-based instructional coach, and a LEAD Fairfax administrative intern as well as an assistant principal at Parklawn Elementary before being named principal at Braddock.
A graduate of Stony Brook University with a bachelor's degree in psychology, Jackson-Muir earned a master's in elementary education from Brooklyn College and an educational specialist degree from Virginia Tech in leadership and policy studies. In 2014, she was a finalist for the FCPS Outstanding First Year Principal Award.