Mason psychology professor offers tips to help children with pandemic anger, anxiety
Children and teens who are experiencing increased anxiety and anger during the coronavirus pandemic will need guidance and validation as their lives continue to change, said Robyn Mehlenbeck, director of George Mason University's Center for Psychological Services and a clinical psychology professor in Mason's College of Humanities and Social Sciences.
"All kids are going to go through different struggles at different times. It's so important to validate their feelings," said Mehlenbeck. "We worry more about kids who always 'put on a happy face' as they are likely suppressing feelings. This can lead to more anger or anxiety."
Mehlenbeck said that parents and guardians should give children "permission to share that certain things are hard."
Mehlenbeck pointed out that teenagers are especially feeling the challenges of the pandemic.
"The preteens and teens are struggling big time," said Mehlenbeck. "All the things they want to do have been curtailed, including seeing their friends regularly, and that often leads to anger."
In addition, anyone under the age of 16 isn't currently eligible for COVID vaccination, while those 16 and older and many adults are. The availability of vaccines for adults while children and younger teens remain unvaccinated will likely cause further feelings of anger and frustration, said Mehlenbeck.
Mehlenbeck suggested helping redirect children's anger to activities that could make them feel better, such as doing things to help friends or other people and connecting socially with peers in a safe way.
In addition, data shows that focusing on gratitude can help address anger. Writing down one thing each night that a child or teen is grateful for at least two weeks, can help improve mood, said Mehlenbeck.
"If a teenager finds a reason every night for gratitude, it can help their feelings become more manageable in time," said Mehlenbeck.
Mehlenbeck also said to expect that children and teens may experience increased anxiety as they face going back to school and getting involved in more group activities.
"Even kids who are very outgoing are out of practice for being social," said Mehlenbeck. "In addition, with everybody wearing masks, it can be confusing. You lose some of the visual cues that you normally have."
For children and teenagers working through anxiety, deep breathing exercises can help, said Mehlenbeck.
Mehlenbeck suggested getting children and teens accustomed to socializing again by finding ways to get together safely outside as the weather gets warmer. If a child or teenager is virtual now, but anxious about in-person school in the fall, let them visit the school, if possible, said Mehlenbeck. For children and teenagers going back to in-person now, talk to them honestly about how school is different than it used to be, said Mehlenbeck.
"You don't want to pretend that school is normal right now, because it's not," said Mehlenbeck. "You don't want to raise their expectations and have them be disappointed. You can say it's different, but at least you can see some of your friends or your teachers."
Chantilly-based IT company acquired by N.C. company
Chantilly-based IT services provider, SolutionWorx, has been acquired by WingSwept, an IT services firm based in Garner, N.C.  
The acquisition brings together two managed IT service providers who serve similar types of clients and have strong employee-focused cultures.  It also brings SolutionWorx into a larger, more mature and structured organization with the resources to support growth.
"Together WingSwept and SolutionWorx bring an aligned employee focused culture with the ability to serve more clients and employees," said Mike Mazan, founder and CEO of SolutionWorx.  "In the book Ride of a Lifetime, Bob Iger writes 'Don't be in the business of playing it safe.  Be in the business of creating possibilities of greatness.'  Together we realize this opportunity to create possibilities of greatness."
Mazan and Jay Strickland, founder and CEO of WingSwept, have served as trusted advisors to each other for more than a decade. In fact, Mazan has served on the WingSwept board of directors since 2013.  Both teams have worked together on small projects over the years as well.
A common approach to business and a strong focus on culture help to make the two organizations a great fit.  SolutionWorx was founded in 1992, was named one of the world's premier managed IT service providers in the Channel Futures 2020 MSP 501 Rankings and consistently appears in best places to work rankings.  WingSwept was founded in 2000, has appeared in the Inc. 5000 in nine of the last 10 years and consistently receives best places to work recognition in the Raleigh-Durham area of North Carolina.
"This acquisition was driven by our desire to expand our workplace ministry and our ability to serve more clients and employees," said Strickland.  "We will be increasing our scale of expertise and range of capabilities while further diversifying our skillset, enabling WingSwept to better support all of our clients, and to expand our potential to serve new markets."
The deal became official March 31.  The unification of the expertise, experience and skills of both teams will greatly benefit current and future clients in both locations.  As they work on integration, they are focused on making sure it doesn't get in the way of providing clients with the high level of service to which they are accustomed.
FCFRD members awarded public safety commendation medals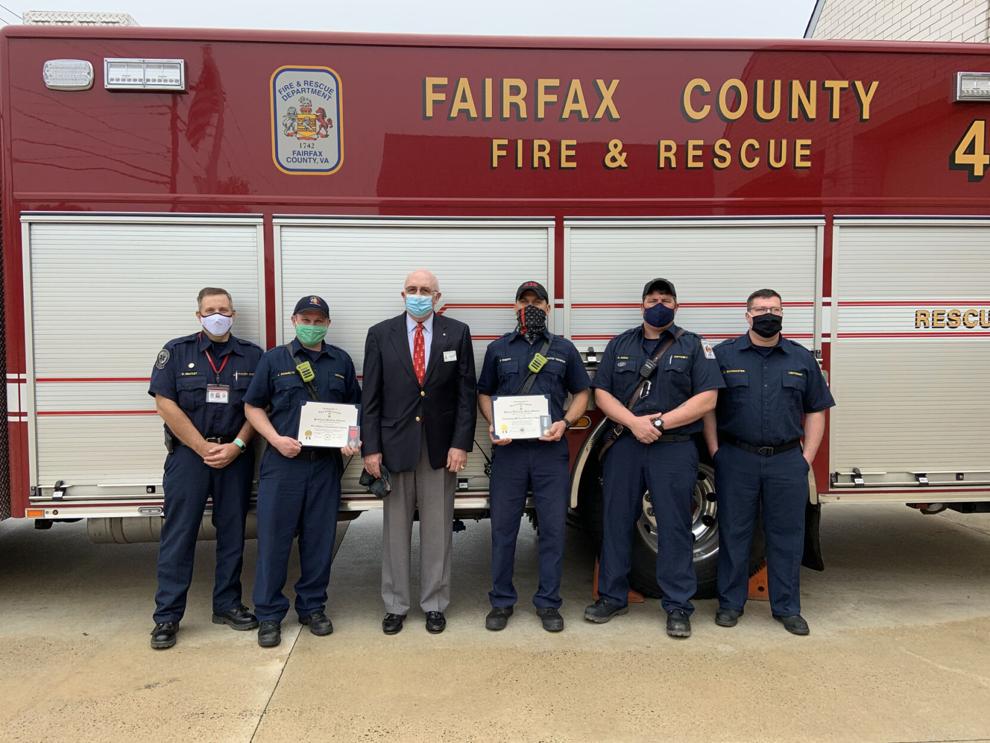 Bill Collier of the Sons of the American Revolution (SAR) – Col. William Grayson Chapter, stopped by Fire Station 39, North Point, recently to award Lt. Jonathan Schmeltz and Master Technician/Paramedic Brian Roberts with SAR Public Safety Commendation Medals. Both were nominated by co-workers.
Schmeltz was awarded the SAR Firefighter of the Year Commendation Medal. He is recognized as someone who is always willing to accept any task and usually accomplishes the task quickly and competently. Schmeltz also played an integral role in the FCFRD Covid-19 vaccine roll-out as the planning section chief.
Roberts was awarded the SAR Emergency Medical Services Award. Co-workers indicated that he provides outstanding emergency medical care to the residents of Fairfax County on each call. The recommendation letter stated, "It is obvious that every call he runs he treats the patient as if they were one of his own family members. His care and bedside manner on calls is second to none."
Spring Hill Elementary welcomes new principal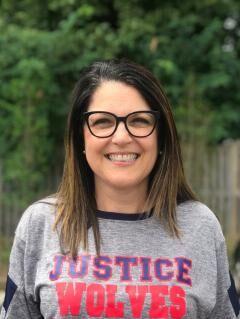 Maria Eck, who currently serves as principal at Justice High School, has been selected as the new principal of Spring Hill Elementary School, effective July 1. 
Eck has served as principal at elementary, middle, and high school levels within FCPS and has also been a principal in Florida. 
She has piloted curriculum in reading that has increased the achievement of special education students and English language learners. At Justice High, Eck created and implemented a rigorous program that led to an increase in course enrollment and an increase in International Baccalaureate (IB) diploma candidates by 40 percent. As a principal and assistant principal in middle and elementary schools, she has supported IB programs, Middle Years IB programs, and Advanced Academic Placement centers. She has strengthened afterschool programs and supports technology through training. Additionally, she secured funding for programs such as robotics, Lego League, and other science and math programs. 
Eck earned her Bachelor of Arts in Elementary Education from Florida International University, her Master of Science in Educational Leadership from Nova Southeastern University, and is in the process of obtaining her doctorate from Virginia Tech.
Drug Take Back Day slated for later this month
Take advantage of a free, convenient, confidential, and safe disposal of unused or expired medications during Drug Take Back Day April 24.
Why drop off your unwanted medications?
Drug take back programs are a safe method for disposing of prescription drugs and are organized and closely monitored by local, state, and federal government agencies.
Safe disposal of unused or expired medications prevents drug abuse and misuse, accidental poisoning, and protects the environment.
(Accepted items: prescription and non-prescription pills, e-cigarettes and vaping devices with batteries removed, small liquid packs/pods for e-cigarettes and vaping devices, prescription ointments, and medications for pets. Not accepted: illegal drugs, pressurized canisters [inhalers/aerosol cans], needles, large sources of liquids, non-prescription ointments and lotions.)
Disposal is FREE, convenient, confidential, and safe
Safe handling of unused or expired medications protects the environment, prevents drug misuse and prevents accidental poisoning.
Drop off unused or expired medications at the locations listed below:
Fair Oaks District Station
12300 Lee Jackson Memorial Highway, Fairfax, VA 22033
Franconia District Station
6121 Franconia Road, Alexandria, VA 22310
6507 Columbia Pike, Annandale, VA 22003
1437 Balls Hill Road, McLean, VA 22101
Mount Vernon District Station
2511 Parkers Lane, Alexandria, VA 22306
1850 Town Center Parkway, Reston, VA 20190
Outside Pavilion 1, across from Parking Garage B
4900 Stonecroft Boulevard, Chantilly, VA 20151
West Springfield District Station
6140 Rolling Road, Springfield, VA 22152
Lake Accotink Pollinator Garden event set for mid-April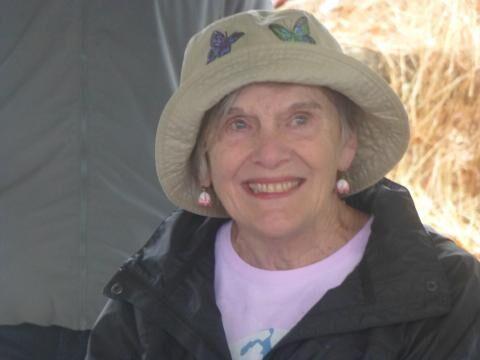 A dedication ceremony will be held at Lake Accotink Park April 17, for the new Margaret Kinder Education and Pollinator Garden. 
Members of the public are invited to attend in person or via livestream at 10 a.m. Due to COVID-19 restrictions, only limited in-person reservations will be taken on a first-come, first-served basis. Reservations can be made at https://bit.ly/3cULUfU. Those who cannot attend are invited to watch the livestream.
To access the livestream, visit the Friends of Lake Accotink Park's (FLAP) Facebook page on the day of the event. The link will also be available at the FLAP website. Information will be posted before the 10 a.m. start time.
This ribbon-cutting will feature remarks by members of the Board of Supervisors, the Park Board and members of FLAP, as well as the unveiling of the garden's new interpretive sign and highlighting of the plaque in honor of Margaret Kinder. Kinder's plaque was previously installed to recognize her decades of service as an educator, naturalist, gardener and volunteer at Lake Accotink Park and the Ravensworth Farm community.
The pollinator garden, which was sponsored and installed by the Friends of Lake Accotink Park, boasts more than 800 plants of 14 varieties. Signs identify plants and provide information on the types of pollinators they attract – birds, bees, butterflies and/or hummingbirds. Pollinators are attracted to the plants for food, and while they feed, they help to spread pollen, fertilize and disperse seeds. Without pollinators, we wouldn't have fruits, nuts and some vegetables.
Look for the Margaret Kinder Education and Pollinator Garden near the park's large lake shelter. The garden has been designed to enable classes on planting and maintaining your own pollinator garden. Keep an eye out for the upcoming classes and watch this garden as it will be blooming throughout the growing season, from wild columbine and goldenstar in early spring to late-summer bloomers, such as little bluestem, white wood aster and short-toothed mountain mint.
Lake Accotink Park is located at 7500 Accotink Park Road, in Springfield. For more information about the park, call 703-569-3464; or visit Lake Accotink Park.
For more information about the dedication ceremony, contact the Public Information Office at 703-324-8662; or send an email to parkmail@fairfaxcounty.gov.