Operation Medicine Cabinet Cleanout collects more than 2,000 pounds of drugs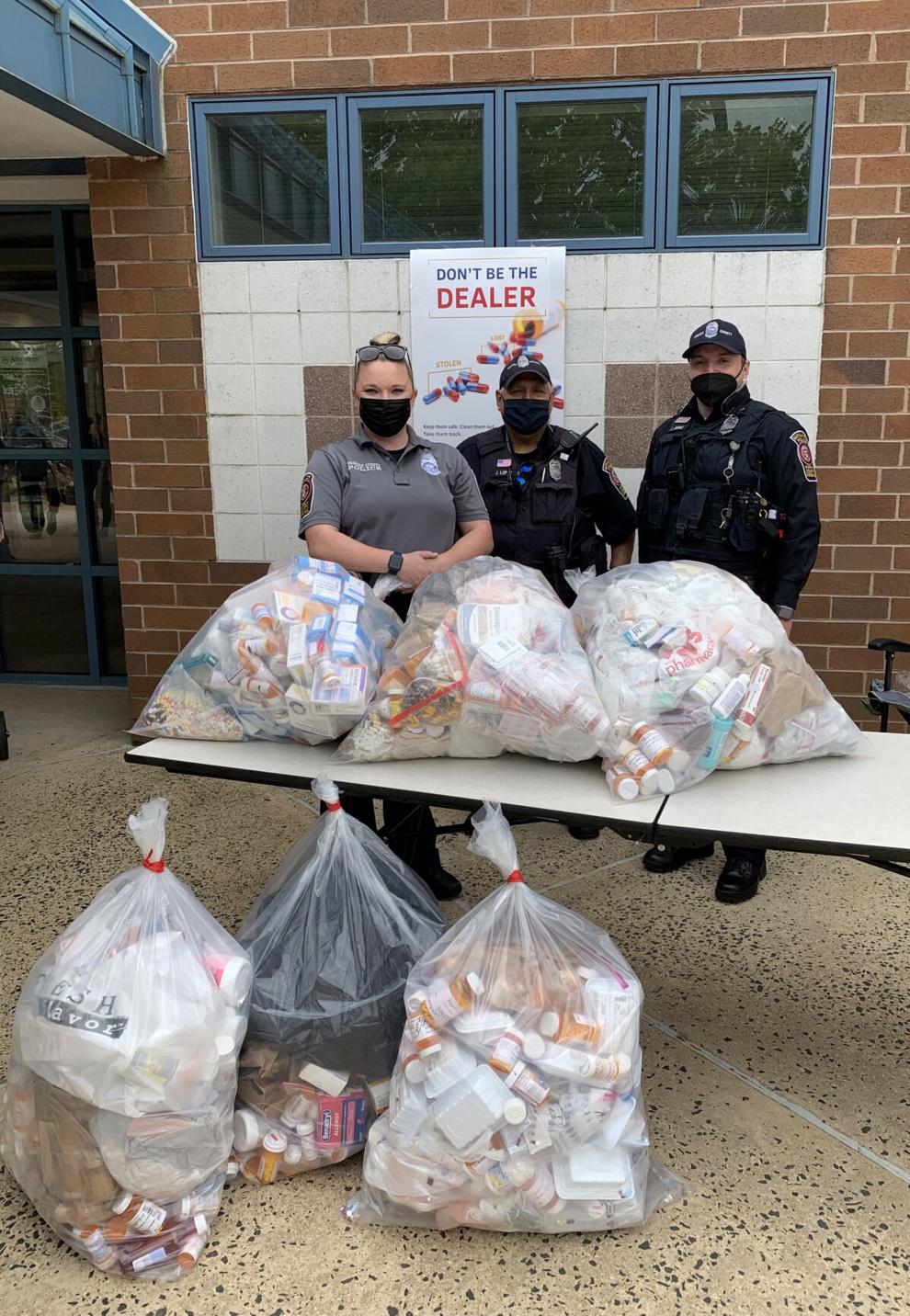 The Fairfax County Police Department partnership with the Drug Enforcement Administration continued alongside several Fairfax County agencies for this year's 20th Annual National Drug Take Back Day Initiative April 24. 
Officers from eight district stations helped collect more than 2,000 pounds of unused or expired over the counter and prescription medications from members of our community at drop off sites across the county.
This important initiative addresses vital safety and public health issues. Unused or expired over the counter or prescription medicine left unsecured can be prone to misuse and may contribute to overdoses and accidental poisonings.
In case you weren't able to make it to this year's initiative, drug take back boxes are available year-round at each of the eight police stations. Accepted items include prescription medication (schedule II-V controlled and non-controlled), prescription ointments, over-the-counter medications, and medications for pets. Prohibited items include needles (sharps), liquids of any kind, illegal drugs, non-prescription ointments and lotions, aerosol cans, and inhalers. Additional information can be found on the Health Department's website at https://bit.ly/2QAn0dk.
Fairfax County Police district stations are always open to the public. Addresses and additional information on each of our stations are available at https://bit.ly/2SbUuPP.
Students selected for 2021 All-Virginia Band, Chorus and Orchestra
One hundred eighty-five students from Fairfax County Public Schools (FCPS) high schools have been named to the 2021 All-Virginia Band, Chorus, and Orchestra. 
Students engaged in virtual sessions with composers and conductors April 23 and 24. A combined virtual performance will premiere in late May.
Students from throughout Virginia went through a rigorous audition process to compete for spots in the band, chorus, and orchestra. Students selected for these ensembles will rehearse virtually with nationally recognized expert conductors to prepare for their performances.
A list of FCPS students selected for the groups in 2021 can be found at https://bit.ly/3voK65i.
Navy Federal names new VP of branch operations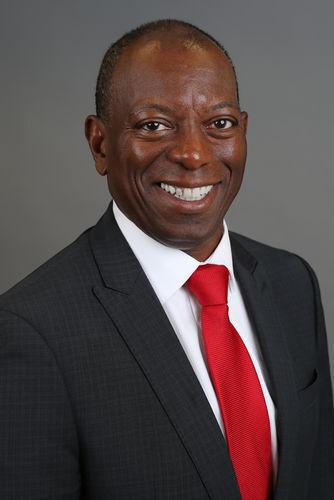 Capt. (USN Retired) Keith Hoskins has been named to the role of executive vice president, branch operations at Navy Federal Credit Union. Hoskins served as lead executive for Greater Pensacola Operations since April 2019. 
"Keith Hoskins has been a tremendous leader for Greater Pensacola Operations," said Debbie Calder, chief operating officer for Navy Federal. "Between that experience and his 27 years of service in the U.S. Navy, Keith truly understands our members. I'm confident he will help our growing branch team meet the evolving needs of our members around the world."
Hoskins takes the helm of the branch team from Rear Adm. (USN Retired) Dietrich Kuhlmann, who was named chief real estate lending officer. Prior to joining Navy Federal, Hoskins was the western district manager for Gulf Power Company. His transition from military service came after 27 distinguished years in the U.S. Navy where he retired as Commanding Officer for Naval Air Station Pensacola, providing leadership and oversight to more than 25,000 military and civilian personnel. In this role, Hoskins received the Chief's Installation Excellence Award in 2015. He also served as a F-18 pilot on the Blue Angels flight demonstration team. 
"One thing I have learned in my time so far with Navy Federal is this team, no matter where you serve in the credit union, has an unwavering commitment to be there for our members, each other, and our communities," said Hoskins. "I am proud to be part of it, and look forward to leading our branch team."
Construction firm receives Building Design and Construction Award
County of Fairfax, Virginia Department of Public Works and Environmental Services awarded F.H. Paschen the Award of Excellence for the Building Design and Construction of the Central and Dulles Maintenance Facility – Salt Dome projects.
"We're honored to receive this award," said Bill Rocha, general manager of the F.H. Paschen Mid-Atlantic office. "It's a testament to our project team, our subcontractors, and our great partners at the county." General Contractor and Construction Manager F.H. Paschen has been in the Greater D.C. region for more than 20 years.
F.H. Paschen is accustomed to building critical infrastructure in and around Fairfax County, completing the construction of nine escalator canopies for the Washington Metropolitan Area Transit Authority (WMATA), community and government centers in Loudoun County, and several upgrades and renovations to local schools and park districts.
The Award of Excellence was presented at a virtual award ceremony earlier this month.
Parsons Corp. elects new CEO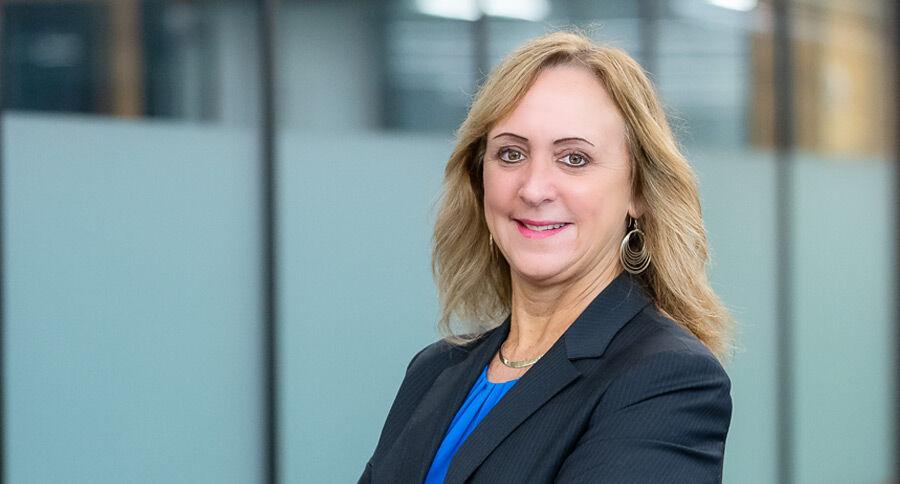 The board of directors of Parsons Corporation has elected Carey Smith as chief executive officer, effective July 1. 
Smith succeeds Charles "Chuck" Harrington, who announced his retirement after nearly 40 years with the company. Harrington will continue to serve on the Parsons Board of Directors as executive chairman upon his retirement.
"Leading and transforming Parsons into the technology company we are today has been one of the greatest honors of my life, and I know the company is in great hands," Harrington said. "After nearly 40 years, I'm proud of the company we've built, humbled by the amazing people I've had the pleasure of working with, and pleased that the accomplishments we've achieved will deliver a better world."
"Carey's leadership, customer relationships, and proven performance at Parsons make her the natural choice to succeed me as CEO. The company is well-positioned for future profitable growth, and I have full confidence that Carey will continue to advance our success," Harrington said.
Harrington joined Parsons in 1982 as an engineer performing technical, and later, project management duties on classified projects for the U.S. Departments of Energy and Defense. He founded and led Parsons' business into the biotechnology, semiconductor, and telecommunications industries before becoming the corporation's chief financial officer in 2006. Chuck was named chief executive officer in 2008 and chairman of the board of directors that same year.
"After 39 years with the company, including 13 years as CEO, we respect Chuck's decision to retire. There is no one more deserving," said James McGovern, lead independent director of the Parsons Board of Directors. "On behalf of the board of directors, I would like to thank Chuck for his steadfast leadership — especially in times of crisis — from the global financial crisis in 2008 to the COVID-19 pandemic in 2020. His constant curiosity and dedication to technology, including the successful completion of over 20 acquisitions, transformed Parsons into the publicly traded global technology company it is today. Chuck's fingerprints are all over the past, present, and future of our company, and we're grateful for his leadership, commitment, and vision. We're pleased that he will continue as executive chairman of the board, making this a smooth transition."
McGovern continued, "The board has unanimously agreed that Carey Smith is the right person to lead Parsons into our next chapter. Her strategic vision, exceptional operational talent, focused leadership, and deep commitment to Parsons' employees and customers are widely known, and position the company for continued success."
"I'm honored to be chosen by the board as Parsons' next chief executive," Smith said. "It's a privilege to lead this exceptional, high-integrity company and to build on Chuck's legacy. He has always put our customers' missions and our employees' and shareholders' interests first, and I look forward to continuing to work with Chuck in his role as executive chairman, as well as the rest of the board and Parsons team. Most importantly, I'll continue our commitment to our core values and to leading our highly engaged employees as they develop advanced technology solutions that deliver on our customers' critical missions."
Smith joined Parsons in 2016 as president of the Federal Solutions business. She was promoted to chief operating officer in 2018, where she drove synergies within the company's business segments, enhanced organic growth, led the acquisition and integration of four companies (Polaris Alpha®, OGSystems®, QRC® Technologies, and Braxton Science and Technology Group), and helped take the company public in 2019. She later became president and chief operating officer and assumed additional responsibilities, including functional support, and joined the Parsons Board in January 2021.
Before joining Parsons in 2016, Smith held a series of progressive leadership roles within the defense and aerospace industry. She was president of the defense and space business unit at Honeywell, where she led an expansion of the company's business with a broad base of customers across the U.S. government and international defense agencies. Before Honeywell, she held several positions at Lockheed Martin, including vice president of Technical Services, vice president of business development for the Maritime Systems and Sensors business unit, and president and CEO of the company's Canadian operations. She began her career as a systems engineer.
Smith holds an M.S. in electrical engineering from Syracuse University and a B.S. in electrical engineering from Ohio Northern University. In 2018, she received an honorary doctorate from Ohio Northern University for her outstanding contributions to the university and engineering field.
She is a member of the board of directors for two public companies – Parsons Corporation and Edison International – and a member of the board of directors for three non-profit organizations: the Professional Services Council, where she serves as vice-chair and on the executive committee; the Intelligence and National Security Alliance; and the United States Geospatial Intelligence Foundation.
Thirteen students win 2021 National Merit Corporate-Sponsored Scholarships
Thirteen Fairfax County Public Schools (FCPS) students have been awarded 2021 corporate-sponsored scholarships from the National Merit Scholarship Corporation. The students are part of a group of more than 1,000 National Merit finalists chosen to receive scholarships financed by corporations, company foundations, and other business organizations.
Winners of the corporate-sponsored scholarships, with their probable career fields in parentheses, are: 
Jerry Wei of Oakton High School (computer science), National Merit Leidos, Inc., Scholarship.
Mrinal Bhatnagar of Robinson Secondary School (physics), National Merit Truist Scholarship.
Kamal Amirneni of Thomas Jefferson High School for Science and Technology (TJHSST) (biology), National Merit CACI Scholarship.
Peter Costescu of TJHSST (computer engineering), National Merit Raytheon Scholarship. 
Patrick Gilles of TJHSST (computer programming), National Merit-The Travelers Employees' Club Scholarship. 
Kristen Heller of TJHSST (computer science), National Merit Leidos, Inc., Scholarship.
Aaliya Hussain of TJHSST (neuroscience), National Merit Macy's, Inc. Scholarship.
Nathaniel Joachim of TJHSST (computer science), National Merit Dr. James R. Schlesinger Memorial Scholarship, funded by MITRE Corporation.
Senna Keesing of TJHSST (astronautics), National Merit Leidos, Inc., Scholarship.
Adit Pareek of TJHSST (computer science), National Merit GEICO Scholarship.
Alexander Suh of TJHSST (computer science), National Merit CACI Scholarship.
Alexander Talamonti of TJHSST (computer science), National Merit Raytheon Scholarship.
Nishitha Vattikonda of TJHSST (computer science), National Merit Leidos, Inc., Scholarship.
Corporate sponsors provide merit scholarship awards for National Merit finalists who are children of their employees, who are residents of communities the companies serve, or who have college majors or career interests the sponsors want to encourage.
Corporate-sponsored merit scholarship awards are renewable for up to four years of college undergraduate study and range from $1,000 to $10,000 per year.  Others provide a single payment between $2,500 and $5,000.  Recipients can use the awards at regionally accredited U.S. colleges or universities of their choice.
Peraton names former NCSC director to advisory board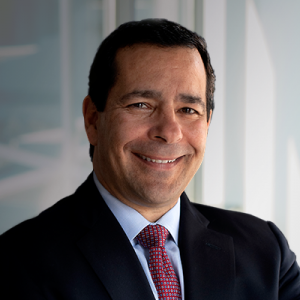 Peraton has named former Director of the National Counterintelligence and Security Center (NCSC), William (Bill) Evanina to its Advisory Board.
Evanina joined the Office of the Director of National Intelligence (ODNI) to lead the NCSC in 2014. He was later confirmed by the U.S. Senate, serving both Presidents Obama and Trump. At NCSC he had executive responsibility for the execution of many critical counterintelligence and security programs, including the National Insider Threat Task Force, Counterintelligence Cyber Operations, Supply Chain Threat Risk and Mitigation, and Critical Infrastructure Threat Awareness and Mitigation.
While at NCSC he also led the effort to successfully automate critical elements of the security clearance process and helped to establish the system by which clearance-holders could be continuously monitored.
Prior to joining the ODNI, Evanina served as chief, Counterintelligence Division, Counterespionage Group, Central Intelligence Agency, where he led efforts to combat espionage activities in the U.S. and globally. Earlier, he spent more than 16 years with the Federal Bureau of Investigation, rising to assistant Special Agent in Charge, Washington Field Office, National Security Branch. While at the FBI he led all field office special programs as well as the Joint Terrorism Task Force.
Evanina earned a Master of Arts degree in Educational Leadership from Arcadia University and a Bachelor of Arts degree in Public Administration from Wilkes University.