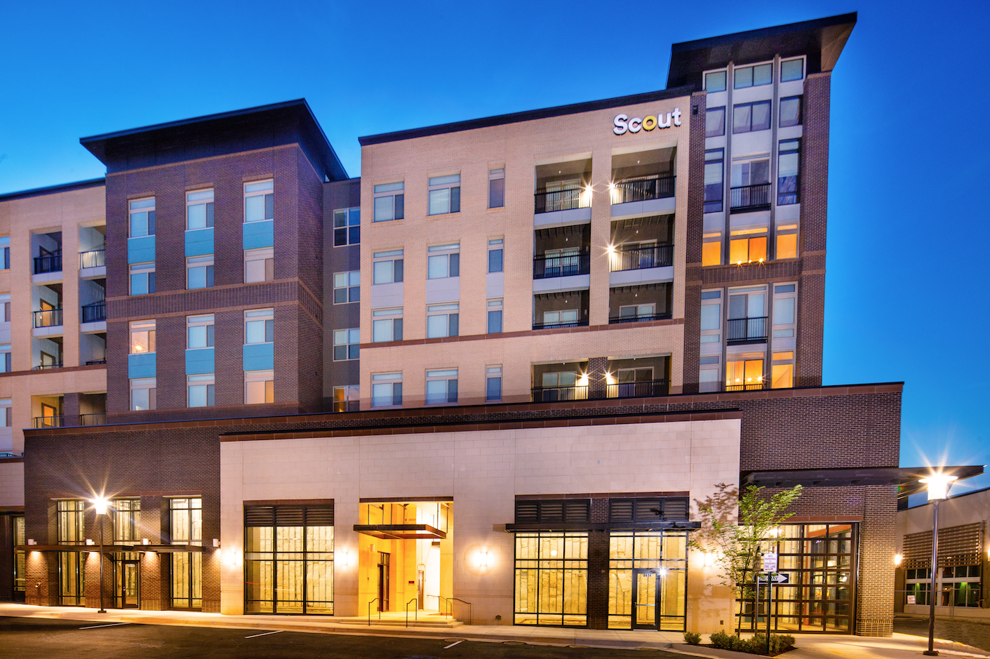 Scout on the Circle, a new mixed-use development in Fairfax has welcomed the first round of residents to its luxury apartments. This is the first step to the full opening of the new residential and shopping center.
The mixed-use community is located at the intersection of Route 50 and Route 29, and it is an overhaul of the former Fairfax Circle Plaza shopping center.
Scout on the Circle will include a Republik Coffee, TeaDM, Peri Peri Original, and the Nail Bar. Giant Food is expected to open this summer in a 54,000 square foot standalone building. City of Fairfax Mayor David L. Meyer congratulates Combined Properties on the approaching opening of the community. He says the Giant Food "will be the first new grocery store constructed in the city in more than three decades."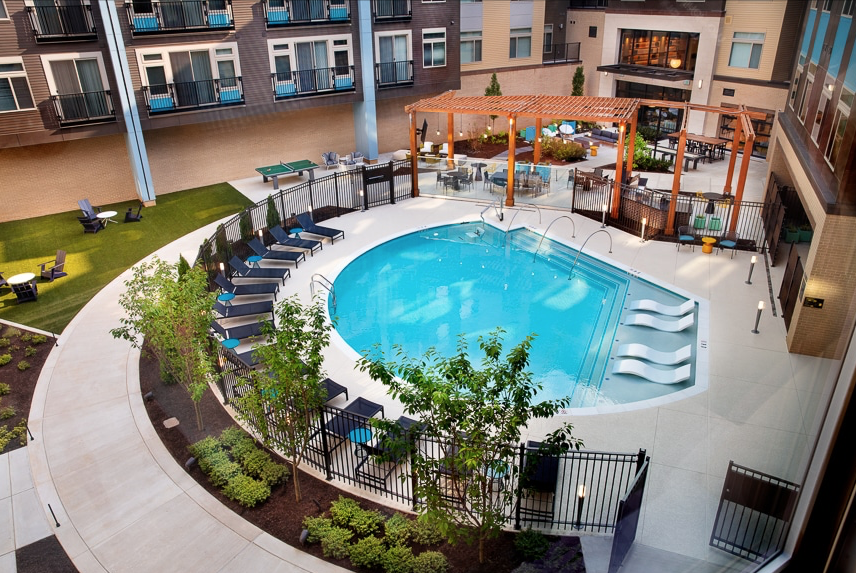 In total, Scout on the Circle will include three buildings and two parking garages. Two of the buildings consist of five levels of luxury apartments. The apartments consist of one, two- and three-bedroom spaces with balcony or den options. 
Leasing continues with virtual and in-person tours available at 703.750.8140.
Ronald S. Haft, Chairman of Combined Properties, says that "the Combined team and I are proud that we could take an over 50-year-old shopping center and rebuild it into a modern, state-of-the-art mixed-use residential, retail and restaurant oasis that will serve the needs of Fairfax for many years." 
Andrew McIntyre, Executive Vice President, East Coast Acquisitions and Development at Combined Properties, says that this new space is representative of the City's transformation into a more urban, walkable community. "The interest has been incredible and despite the challenges of COVID-19, we were able to quickly adapt to show our property, sign leases and facilitate move-ins."
Visit https://scoutonthecircle.com for more information.