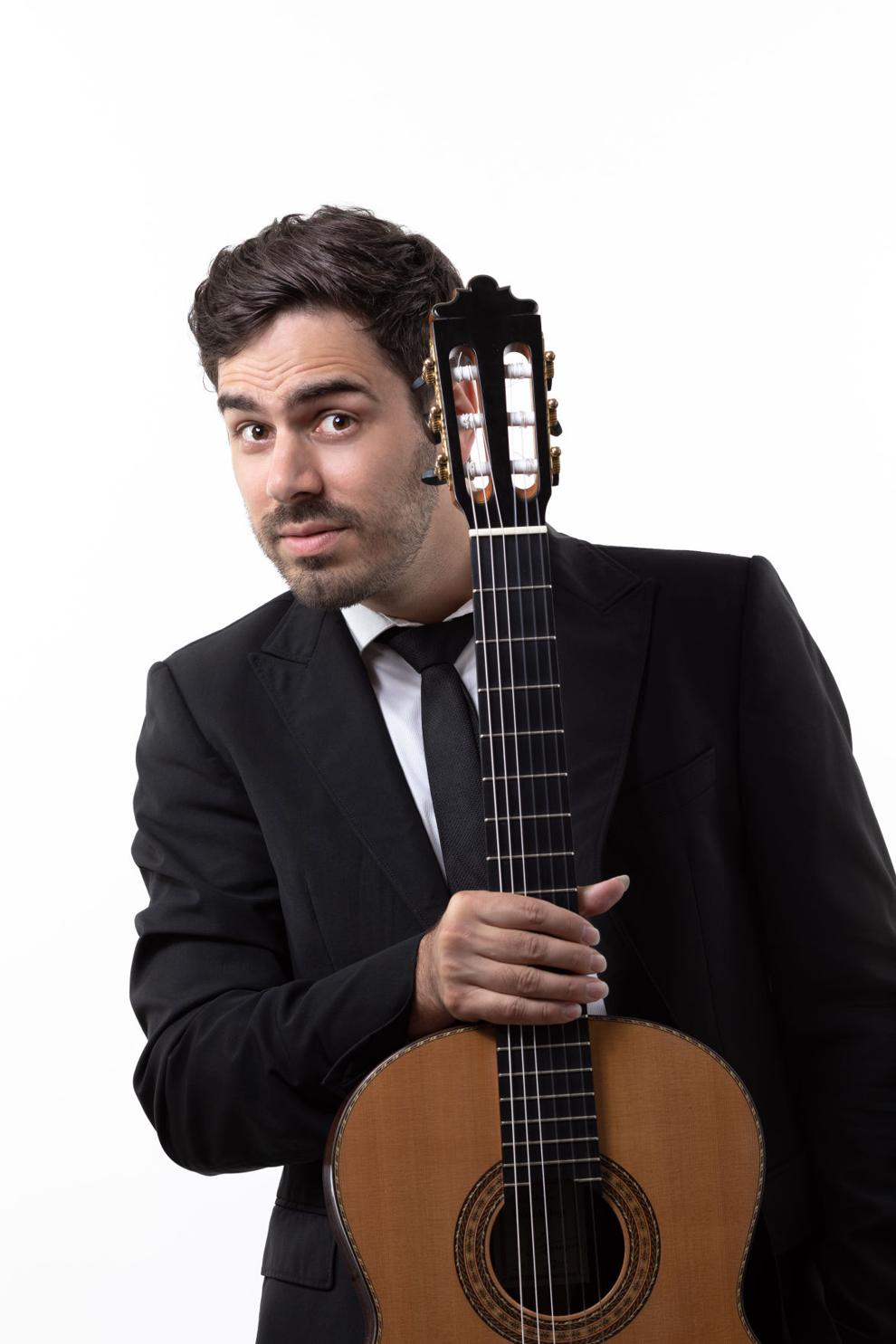 The classical guitarist Mak Grgić (pronounced Mahk GER-gitch) created his new album, "Balkanisms," to pay tribute to his Balkan cultural heritage.
"Because I live so far displaced — I live in Los Angeles, which is far, far — I felt a strong need to portray something that is close to my heart and that people could relate to on all sorts of platforms," said Grgić. "This music is exotic enough for people to be kind of surprised and intrigued by, and it's close enough in terms of song form and a sort of Western mellow stuff that a wider audience can understand it."
In "Balkanisms," Grgić's classical training "lends style and eloquent beauty" to five exciting works by Balkan composers: "I chose repertoire that I thought represented a little bit more [of the] ethnic side of our musical spectrum to the more classical side. So, I chose composers from Croatia, Bosnia, Serbia and the Macedonian region. The pieces themselves fluctuate between sounding more ethnically inspired, more folksy and more traditional," said Grgić.
"There is also one piece in the program that kind of completely, almost completely, falls out of the classical music genre. And that is 'Stairway to Balkans.' This was a commission that I did. I had my friend from Serbia kind of gather an array of popular rock songs from the '70s, '80s, a former Yugoslavian rock movement, and create kind of a 10-minute long medley to [be] played on the classical guitar."
A native of Ljubljana, the capital of Slovenia, Grgić grew up during the conflicts that arose in the 1990s after the dissolution of Yugoslavia.
"I was very young when that was all happening. But for instance, my dad has a complete blackout from that time. And I know people who have fully lived through [the] experience have dealt with it in different ways. Either they have come out completely joyous because they have gotten a beautiful second chance at things, or they've expressed themselves in all sorts of ways artistically: some with more passion and pathos behind, and some with more delight. What I've noticed is that in art from that region, what those turbulent times left behind is deep creativity," said Grgic. He explained, "The frustration and suffering and whatever was happening and however people dealt with those times, that translated into art being created ten times more, one hundred times more — faster and denser. And so, I think emotions got translated into something rather productive. So I try to see it through a prism of positivity even though a lot of negativity happened."
The repertoire of "Balkanisms" was arranged in Los Angeles, "but the recording and editing was done back home in Slovenia," said Grgić who is performing a recital on Saturday, Feb. 1 as part of the Aguado Guitar Concert series at Sterling United Methodist Church, 304 East Church Rd., Sterling. For more information, visit www.aguadoguitar.org/concert-series/.