Join Fairfax CASA this year for a VIRTUAL family friendly 5K race or 3K run/walk from your own neck of the woods
Throughout the month of April, local nonprofit Fairfax Court Appointed Special Advocates will host a virtual 5K or 3K to raise awareness and funds for the children they serve.
A court appointed special advocate is someone who has received extensive training in order to be the eyes and ears of the court when making decisions regarding child welfare.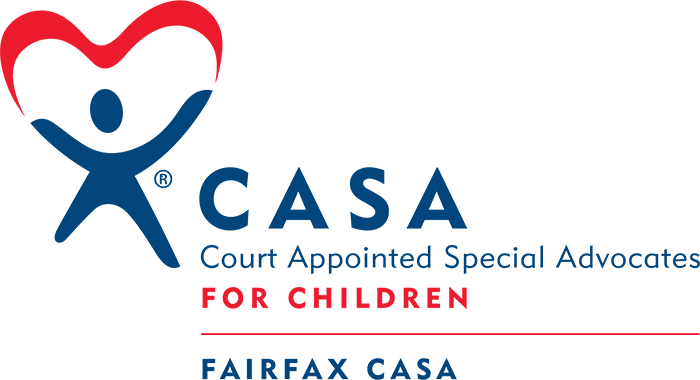 "Our CASA volunteers are trained to be the eyes and ears of the court for these children. When these children enter the foster care and court system, it's because of abuse and neglect. For a child to enter those systems, every adult in their lives has left them down. They haven't been protected in the way they should have been protected, and unfortunately the court has to step in for the safety of the child. Sometimes, children can fall through the cracks. Fairfax CASA and organizations like it are there to ensure that no child is falling through the cracks, and that everything they need to be a happy and successful individual is being provided to them," said Administrative, Marketing, and Events Associate Ashleigh Conrad.  
Fairfax CASA was started in 1989 by Judge Jane Delbridge. Delbridge observed the needs of the children in the foster care and child welfare system, and saw that they were often more complex and individualized than the current system provided for. In the time since, Fairfax's branch of this national organization has served over 7,000 abused and neglected children.   
"CASAs present to the court what they believe to be in the best interest of the child through comprehensive, unbiased court reports that the judge reviews prior to hearings involving the child," Conrad continued. 
The theme of the event is superhero's, a tribute to the heroic efforts of CASA volunteers who work tirelessly to protect the children they're assigned to. It's also a recognition of the resiliency of the children that CASA serves.  
"The resilience of the children we work with helps to move us forward and continue to serve them as best we can," Conrad said.  
Taking part in the run is a good way to start community-wide conversations about child abuse and neglect.  
Conrad concluded: "We all know we're extremely lucky to live in Fairfax County. I think a lot of times people have preconceived notions about what it means to live in an area where child abuse and neglect is happening, and people don't connect that with Fairfax County. People just see the affluence and the diversity and the strength of our community, but the sad reality is that child abuse and neglect still hits us in Fairfax County." 
To take part in the run or learn more about the organization, visit ​www.fairfaxcasa.org​ or www.fairfaxrunforthechildren.com​.