D.C.-area native and Billboard-charting recording artist and dancer Jason Cerda (Telefone) is ready to get the DMV moving with the opening of his new Cerdafied Dance Studios in Alexandria. He is welcoming visiting celebrity choreographers and VIP guest dancers making their way through the DMV. First up is Disney Mouseketeer and Janet Jackson-approved whiz kid Gabe De Guzman, who'll be on hand for the studio's grand opening event on Saturday, Oct. 20.
We spoke over the phone:
Jason, tell me more about your background. I know that your music combines pop with different genres of Latin music.
CERDA: Yeah. My roots are Puerto Rican and Dominican. I sing in both Spanish and English. I spent the first eight years of my career singing in English and then I transitioned to the Latin about 5 years ago, and the last four or five years I've been singing in Spanish.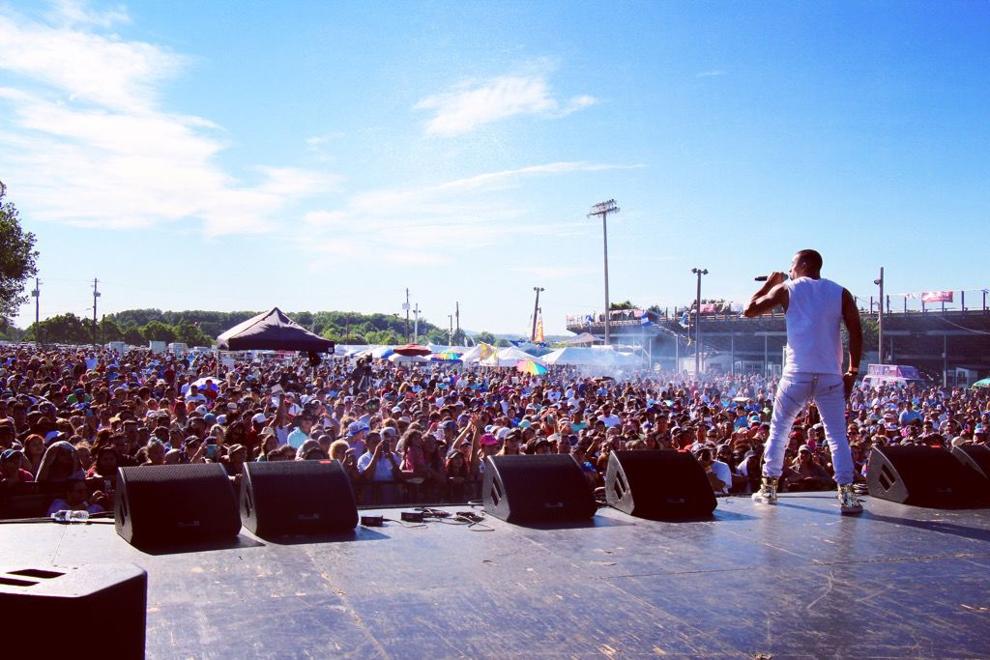 Why did you decide to sing in Spanish?
CERDA: To be completely honest with you, the English market is very crowded. I guess there are a lot of artists that do similar things to what I do: the singing and the dancing thing. There's the Chris Browns, the Justin Timberlakes, the Jason Derulos; there are a lot of artists that do that already. But in the Latin market, there's no one. I'm honestly a pioneer for the Latin market as a singer that also dances and does choreography. We have Ricky Martin and we have Chayanne as well, but they're a little older generation, so for the newer generation, there's not really anyone opening that door. That's mostly why I jumped into the Latin market, and I've had tremendous success so far. I've had three songs on the Billboard charts: two Top 20 singles and one Top 10.
How did you start singing and dancing?
CERDA: Dancing I started doing first. I started dancing when I was five years old. I would just do it myself. This was obviously before YouTube and social media. I had to teach myself how to dance. I would have to wait until Michael Jackson or Usher or somebody like that would perform on TV, and then when they would perform I would record it and I would watch those videos over and over to try to learn. That's why in my style now, there's a lot of influence from Michael Jackson and Usher because that's where I learned from, pretty much. I always joke around that Usher taught me how to sing and Michael Jackson taught me how to dance. I pretty much was a self-taught dancer. A fun fact many people don't know about me is that for the first class I ever took as a dancer, I was 18 years old already and I was teaching the class, I wasn't even taking the class.
What made you think of teaching and where did you teach?
CERDA: I would literally learn in my house, because studios, up until about 2000, studios didn't really offer hip hop. They offered ballet, tap and jazz, but hip hop was looked at as more of a street thing, so a lot of studios didn't want to offer it. We would practice, honestly, in the street or at my house. There wasn't a place to go and learn. There was a movie that came out called "You Got Served," and that kind of changed everything. That opened the door, because they were doing all the stuff, the backflips and the cool spinning on your head. That's when people really wanted to learn how to do that. When that movie came out, my phone wouldn't stop ringing. People wanted me to come teach at all of their studios.
You just opened your own studio on Oct. 1.
CERDA: Yeah, I opened the studio with my business partner called Cerdafied Dance Studios. It's kind of a hybrid studio. It's not your typical, traditional dance studio that offers tap, jazz and ballet. We don't compete. We're not a competition studio; we're strictly for training. We all wanted to create an environment where people can just come with no pressure: no pressure to have to perform at a recital, no pressure to have to compete against anybody. And you can just come and learn and grow as a dancer, whether you're a beginner or a professional dancer. We're offering a wide variety of styles; we have over 20 styles of dance that we will be offering at the studio, and different levels. Obviously, we have beginner classes, but we have everything that's all the way up to professional. So, if you've never danced before, we have something for you, and if you've already been an experienced dancer, if someone like me wanted to come, I could still take classes and learn something because that level is offered, too.
For more information, visit www.cerdafiedstudios.com.