The Reston theatre is presenting the innovative "White Rabbit Red Rabbit"
It's been more than a year since live performances were held on the NextStop Theatre's stage, but thankfully, with safety measures in place, the theatre is in the midst of a month-long production of "White Rabbit Red Rabbit."
Written by Iranian Playwright Nassim Soleimanpour, "White Rabbit Red Rabbit" is a unique theatre experience where one actor reads a script which they have absolutely no knowledge about going in.
When the show begins, the actor is handed a sealed envelope that he or she opens, and then the audience and actor embark on a surprising journey where anything can happen. There's no rehearsal, no director, and a different actor each night who has no prior knowledge about what the show entails.
Since the show premiered in 2011 at the Edinburgh and Summerworks festival, some of the biggest names of the stage and screen have performed "White Rabbit, Red Rabbit," including Nathan Lane, Whoopi Goldberg, Alan Cumming, Dominic West and many more.
Now, NextStop Theatre is bringing it to our area for the first time. 
"This is a show I've known about for a few years, as it's been done all over the world," said Evan Hoffmann, NextStop's producing artistic director. "It's a small show, but a very powerful show. I felt like it presented us with the opportunity to do something with a smaller audience, so that we could still utilize some social distancing, but just create an environment of returning to doing theater as well."
With that in mind, NextStop will only have 30 seats available for each performance, and masks will be required, regardless of vaccination status. 
"We're trying to make ourselves and our audiences feel as comfortable as possible in our first trial run of doing theater again," Hoffmann said. "After being closed for so long, it feels a little weird to be coming back into the theatre and welcoming groups back in, and one of the things that we felt was important was that we just don't suddenly fling open the door and do everything full-scale." 
So, once the decision was made to open back up, Hoffmann knew this would be a great show to present.
"At NextStop, we're always trying to do a wide range of shows and this is definitely unlike anything we've ever done before," he said. "There's no director, no set and the actor has no ability to prepare for what they're doing. It's something that I think audiences will really love."
Plus, being that an actor can only perform it once otherwise the surprise is lost, having "White Rabbit Red Rabbit" as its first show back allows NextStop to provide some opportunities for eight actors who haven't been able to perform in a long time.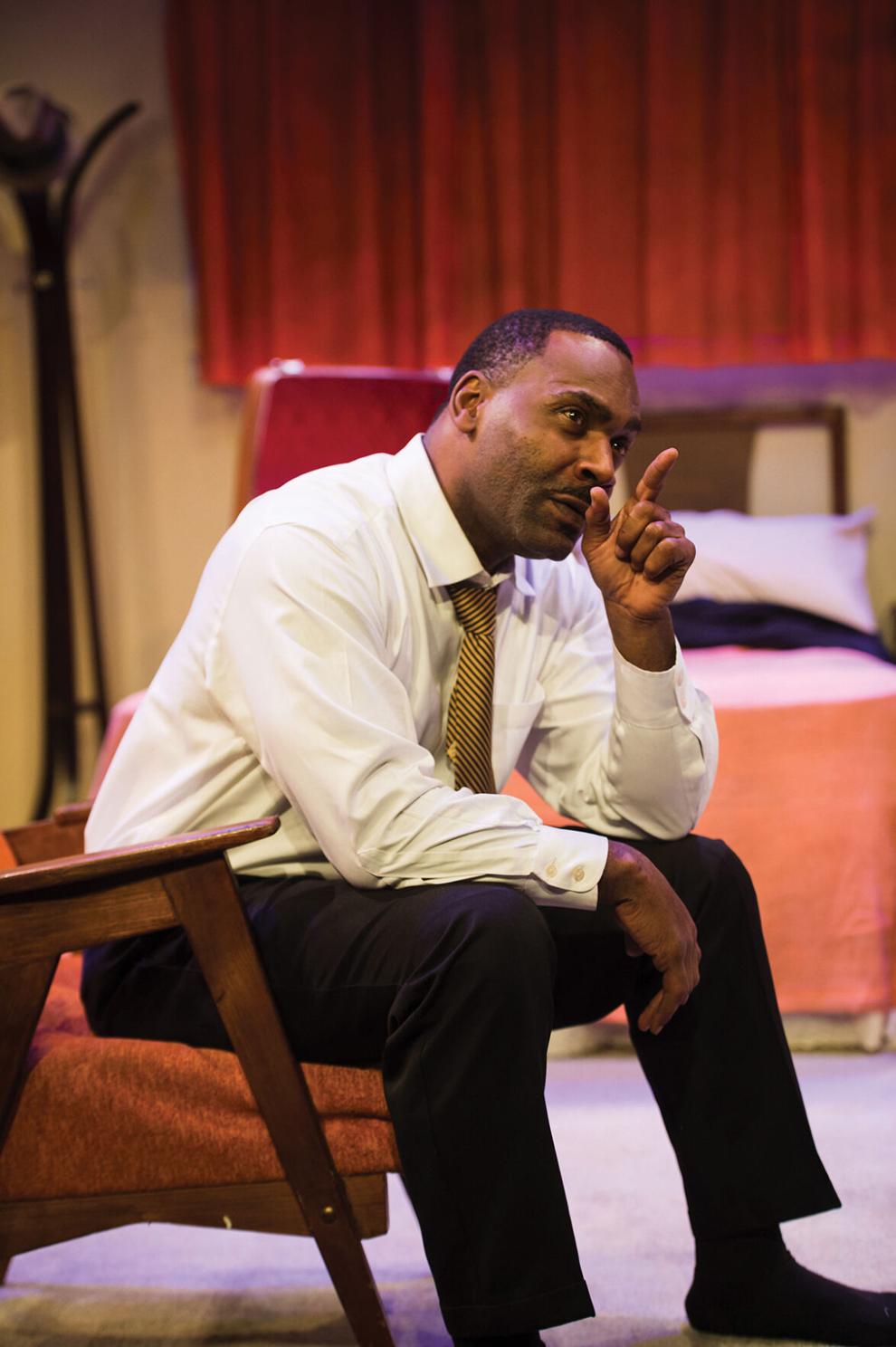 Opening weekend saw actors Curtis McNeil and Nina Marti perform and without giving too much away, audiences were highly complimentary about their wonderful performances and the way they handled the script. 
This weekend, Sophie Schulman takes a turn July 2, followed by Anya Nebel the next night. Over the next few weeks, NextStop favorites Katelyn Manfre (July 9), Jacob Yeh (July 10), Kari Ginsburg (July 16) and Elena Velasco (July 17) will all take on the challenge.
"The actor obviously gets to know nothing, but the audiences are also encouraged to know as little as they can because it actually helps the experience," Hoffmann said. "I spoke to each of our actors and they all agreed to not do any research. They know the name and the playwright, but that's it. In fact, according to the contract, no performer who has ever performed or seen the show is allowed to perform the show."
The playwright does provide a letter ahead of time presenting them with some things they need to know to prepare for the show, but absolutely no information about the script or subject itself. 
"So, when we bring the audience in, I will come on stage and welcome them back to the theatre, and I'll be holding a sealed envelope and bring the actor on stage, and once they open it up, that's when the play begins," Hoffmann said. "They proceed to read out loud and it just goes from there." 
For more information or to purchase $25 tickets, visit www.nextstoptheatre.org/white-rabbit-red-rabbit