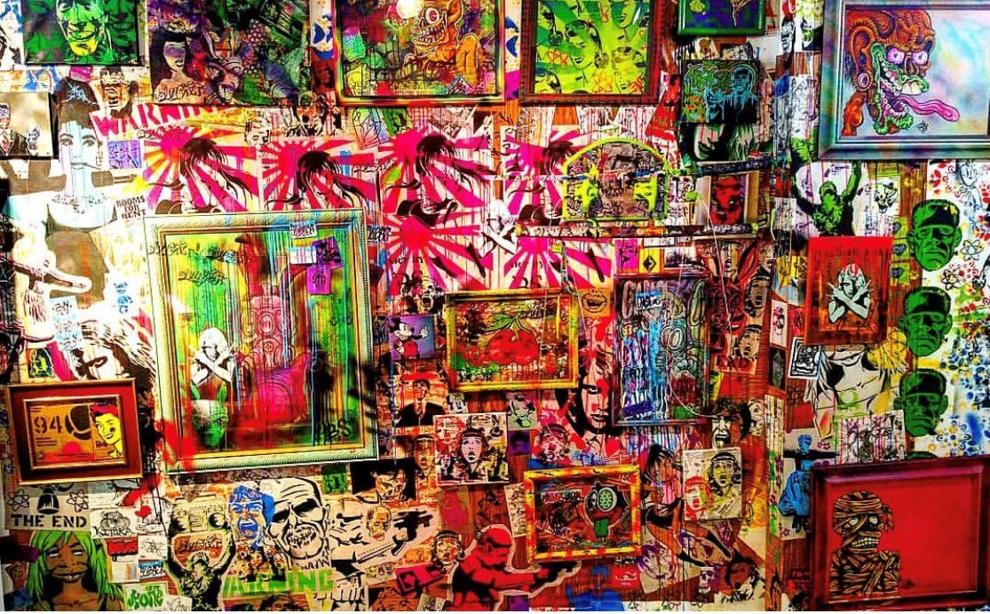 This one-day event, Saturday, Aug.3, is the first mural project of its kind in Fairfax County, and will showcase the creativity of regional artists whose primary art form is mural painting.
This outdoor festival includes live painting by skilled muralists, live music and performances, food trucks, cash bar, local vendors and sponsor booths, and more. Meet and greet the muralists, watch them create new works of art and a social experience centered around three-dimensional cubes as the canvas.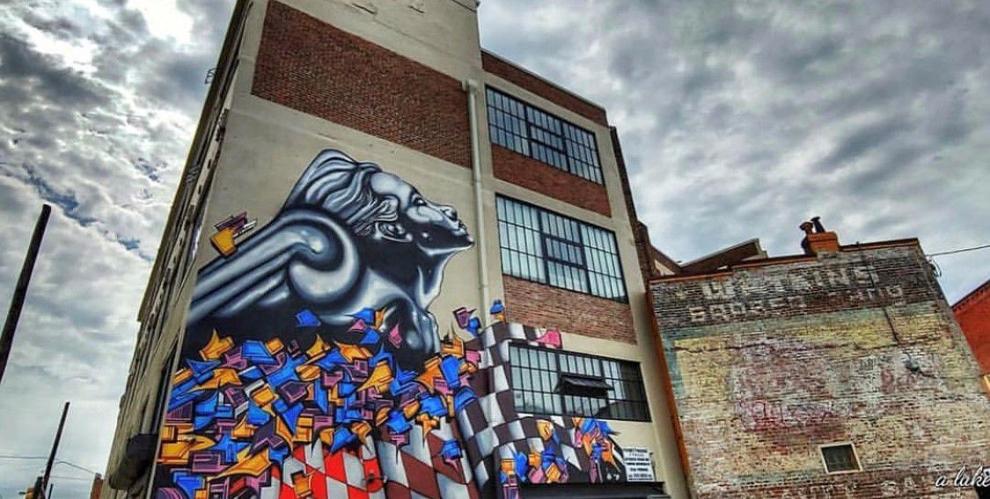 Confirmed artists are: BS from northern Virginia; Humble, Paris Allen, Hamilton Glass from Richmond; Wiink from D.C.; Marly McFly from Newport News; Qrcky from Baltimore.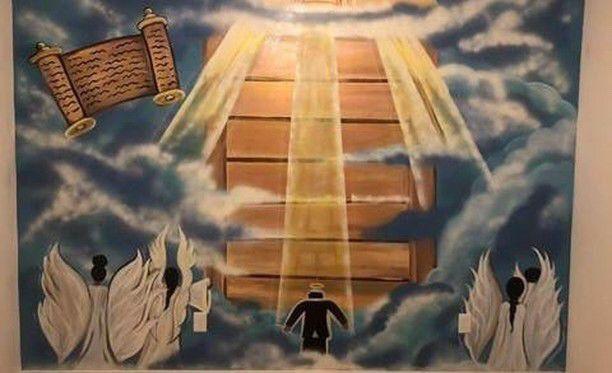 Artist Paris Allen has an interesting story:
Paris Delanian Allen was raised in the small town of Amelia, Va. at an early age, her mother's daily make-up rounte and stepbrother Antoine Jackson's artistic skills, fascinated and inspired her to draw and paint. "In 2003, Junior year of high school, Paris' mother (Cynthia Sims) became ill with a rare eye condition called keratoconus causing her to go blind. As the year went by without finding a matching eye donor, Paris took care of her mother and reading her mail. She started working at McDonalds to help with bills. At this point Paris stopped drawing. "Art wasn't fun to me anymore. My mom wasn't able to see what I was creating. I always looked to her for validation and encouragement on what I was drawing." 5 years later Paris had a beautiful baby girl. With a successful eye transplant, Paris' mother was able to see and enjoy outings with her new grandchild. "We were at ROSS one day and my mom bought me a paint set." At this time Paris was encountering a severe domestic violence relationship with her child's father. Looking to resources for help Paris came in contact with a shelter in Reston, Va. Once Paris was alerted on a bed opening, she instantly left her home with her and her baby with one packed bag. "On my way out the door something told me grab my paint set my mother bought me." Living at the shelter, Paris started to paint again in parks and on the street with her daughter by her side. "I didn't want to tell anyone what I was dealing with. Friends, Family, no one. So I started to put my feelings on canvas." While living at the shelter, Paris was notified of a vacancy at Creighton Court Projects. Paris continued to paint as a form of expression and started posting pieces of her work on Facebook. Offers to buy started rolling in, then personalized requests. Paris turned her living room into a studio and started painting full time. In May 2017 Paris moved from Creighton Court projects into a home. "My daughter deserves a better life and environment it's my job to give it to her." Upon Paris' move into her new home her mother's battle with cancer returned but this time with no insurance. In November 2017 Paris was asked to paint live at the Children's Museum of Virginia. Her piece went on auction to help raise awareness for domestic violence. "Everything has come full circle and now Im able to help give back to women that are in the same situation that I was in. The same situation that made me pick up my brush and start painting, has me back helping others. I truly feel like this is my calling." Paris is striving now more than ever to help save her mother. She is a traveling artist, artist instructor, body painter, muralist and celebrity painter. " When I can't find the right words to say, I just paint what I feel and let my art speak for me".
In addition to the live painting by muralists, there will be a special performance by SNRG, also affectionately referred to as "The Super Barrio Brothers" Aaron "eyespk" and Beau "L.A.S.T.O.N.E." Canlas, is an independent song-writing duo that grew up in the Washington, D.C. area, but their cultural identity is rooted across the world in the province of Pampanga. They have resided in the Philippines for years while maintaining their own radio and television program.
Guests at the Workhouse Mural Project and Festival will also be able to enjoy culinary delights from local food trucks and craft beer and wine will be available for guests aged 21 and over. Ice-cold water, soft drinks, and other non-alcoholic beverages will be available for purchase by all our guests.