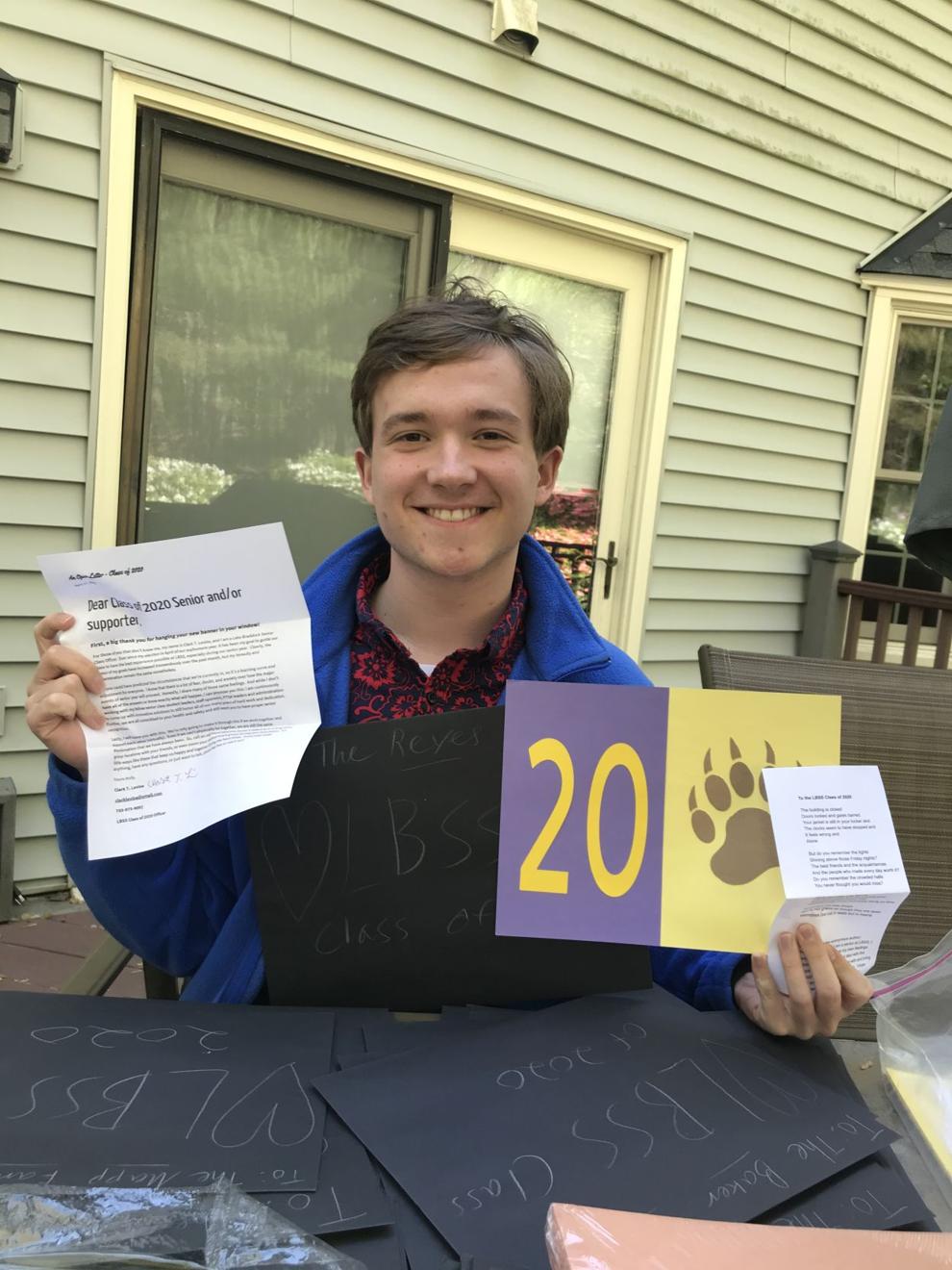 Lake Braddock Secondary School students make senior banners to boost morale for those who won't be able to walk across the stage. Clark T. Levine, a senior at the school, was inspired to help his classmates in every way he could.
Levine, the senior class president who has earned the nickname "Mayor of Lake Braddock" as a result of his positive nature, says it was his calling to help boost his classmates' spirits. The senior is also involved in six honor societies, including the National Honor Society, and is on the School Planning Council, the quiz bowl team, and participates in Key Club, to name just a few.
"Operation Senior Banners" was born after Levine reached out to Mama Beene, an active parent and advocate for students in the Lake Braddock community. The project emerged as a similar concept to when soldiers went off to war and banners were made to show support. 
Working with Mama Beene, Levine spent hours making banners featuring the number '20' and a bear paw. The banners were put into black envelopes with personal letters and sent to about 200 seniors.
"Our banners have made seniors feel loved and special," says Levine, "feel as if they are still somehow connected, even if not physically."
With the help of Keely Ochs, a fellow senior, the student also created an Instagram page, @lbseniors2020, dedicated to recognizing each senior and their plans after high school.
The project grew rapidly, so Levine reached out to several of his classmates for help. Aside from Levine and Mama Beene, the team also includes Mr. Davis May (Levine's calculus teacher), Joan Lin, Tyler Garkey, Julianne Saunders, Nora Jacobson, Amanda Padilla-Laboy, Mary Huynh, Cynthia Bonilla, and Nicole Paz-Jimenez.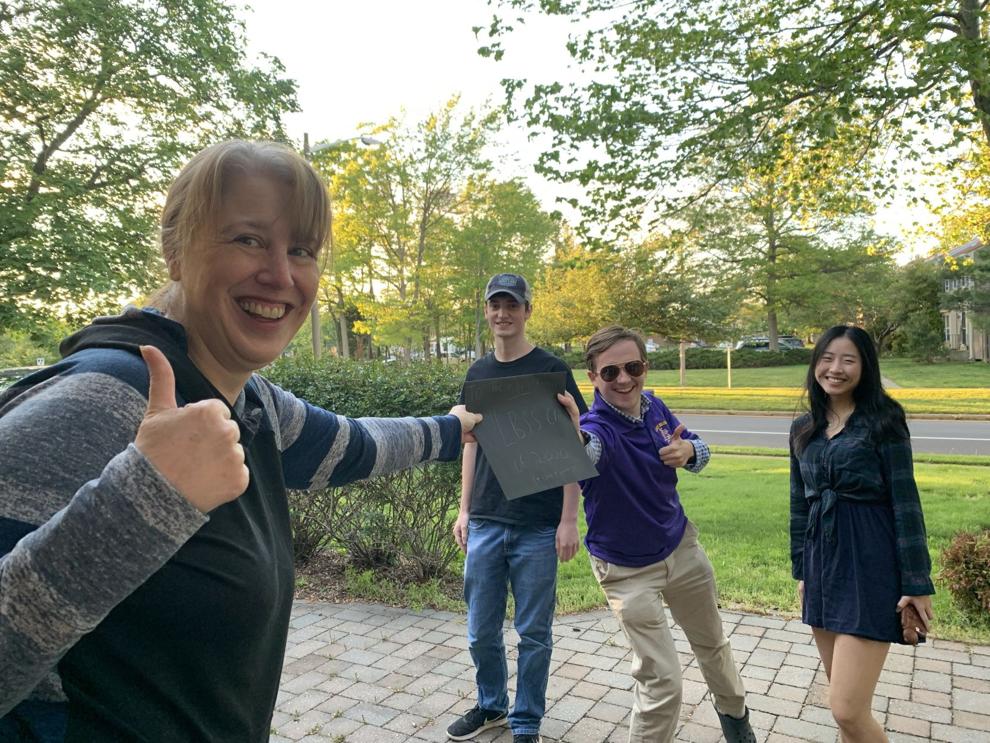 After the interested seniors submitted their information on a Google Form to receive a banner, the team got together to produce the banners and personally address each envelope.
As a good friend of Levine, Joan Lin was asked to join the team. The Lake Braddock junior has experience in marketing, media, and service, so she was given the title of "PR Liaison" for the project. "I've mainly been promoting awareness and putting up information," she says. "I've also helped in other communications such as emails and reaching out to people."
Lin is involved in Key Club, is the current vice president and future president of Korean Club, and she's the media consultant of the Vietnamese Student Association. She is also a member of three honor societies, including National Honor Society, and has helped put on the school's fashion show. 
Lin says that the banners have helped create a sense of community during the pandemic. She calls it a morale booster and says that it's a chance for parents and friends of seniors, such as herself, "to express their support and condolences."
During a time of great stress for students, this community at Lake Braddock Secondary School has come together to support each other. 
"It was important to my team and I to boost the spirits of our seniors," says Levine. "All of my seniors and their families mean the world to me and I would fight to great lengths to make them happy."