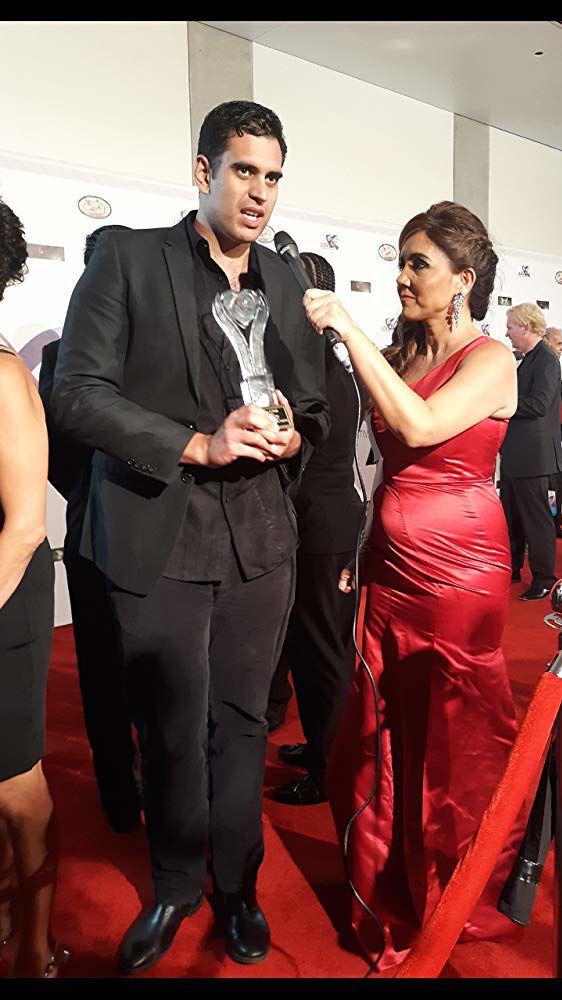 On November 10, my acclaimed science-fiction film "The Bestowal" had its Virginia premiere at the Clifton Film Celebration, where it was also nominated for Best Feature Film at the three-day event. It was a culmination of success the film has had this year, but I'd like to take you back to January of 2018 to when it all started.
After making a few short films over the years (my first one 'Just One Drink' got a 100 percent critic score on Rotten Tomatoes), I was truly determined to make a feature film. I started writing a dialogue-heavy, science-fiction drama screenplay. In March, and dozens of drafts later, I had a version I was happy with. "The Bestowal" would tell the story of a suicidal businessman who is visited by an inter-dimensional being appearing in the form of a beautiful woman.
After trying my best but failing to raise money for various feature-film projects over the years, I was determined that this time it would be different, and due to the low budget, thankfully it was. Once I had financing in place, I arranged a seven-day shoot, which would take place at the end of May in one house. With a feature film starring just two people, I knew that casting actors with serious charisma was going to be essential. I auditioned some very talented actors and actresses, but when I saw Sam Brittan and Sharmita Bhattacharya's screen test, I knew those had to be my two leads.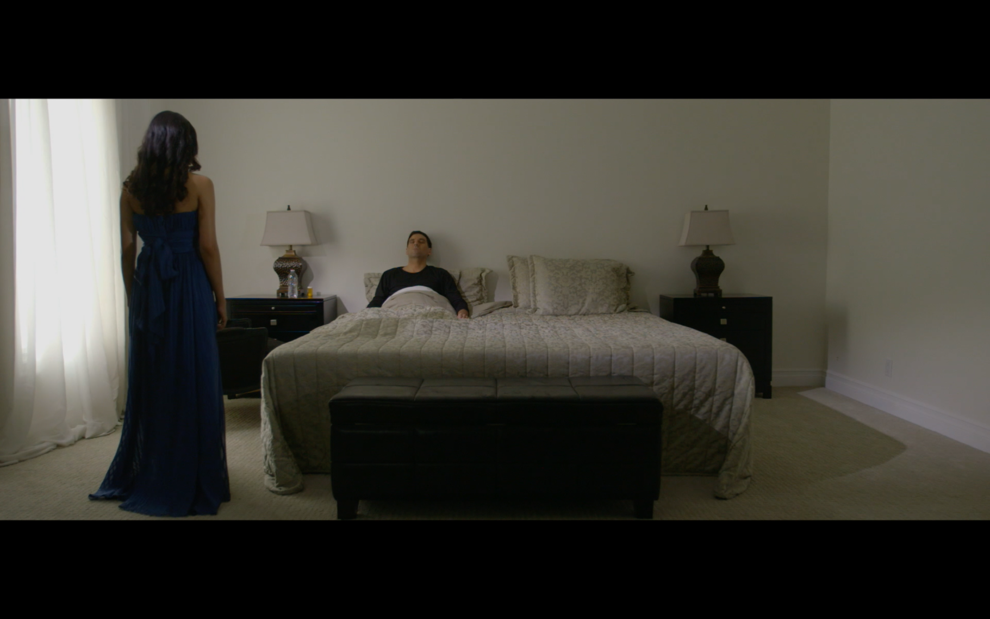 Filming mostly a combination of static close-ups and wide shots, the shoot itself went relatively smoothly. The next step was post-production, which consisted of editing, the composing of original music and sound editing. After post-production had finished, I was truly delighted with the film I had in my hands. It wasn't perfect, but for a low budget first full-length film, it had exceeded my own expectations, which were admittedly quite high to begin with.
After dozens of film festival rejections, I soon started getting some acceptance. "The Bestowal" had its world premiere on May 18 at the Saints and Sinners Film Festival, which took place at MegaCon Orlando. On May 20, it had both its East Coast premiere at the Hoboken International Film Festival and its West Coast premiere at the Los Angeles IFS Film Festival, where it also won the festival's Best Actress Award. On September 20, it also won the Best Screenplay Award at the Los Angeles-based Love International Film Festival, where it screened the previous day.
The film has also garnered excellent reviews from critics: as of today, it's holding a 75 percent critic score on Rotten Tomatoes. Ryan Pollard of Starburst Magazine, the world's longest-running magazine of cult entertainment, called it "unique, challenging and thought-provoking" and George White of Cultured Vultures stated, "The film's ability to pose insightful and thought-provoking questions is outstanding."
Thanks to the film's distributor, Indie Rights, 'The Bestowal' is available to rent or buy on Amazon Prime Video, YouTube Movies and Google Play! Looking back, all my dreams for this particular project came true and for that, I could not be more grateful.