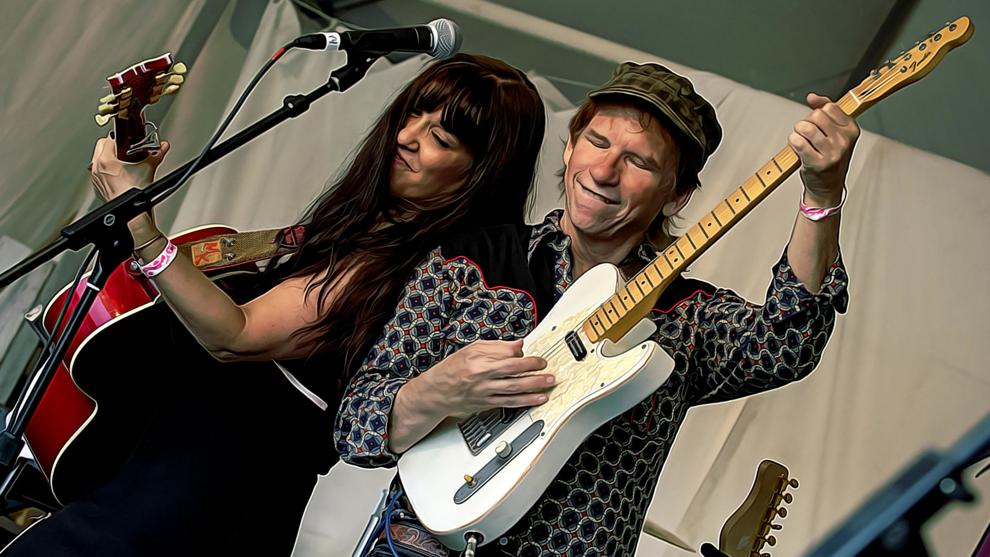 'I was hanging around backstage with Sinatra's band...'
Two interesting aspects of The Kennedys (Maura and Pete Kennedy) show at Creative Cauldron this Saturday are that it's the 25th anniversary of their first album release, so they will celebrate by performing that album "River of Fallen Stars" in its entirety during their first set, and then take audience requests from their entire catalog for the second set. Jan. 11, 7:30 p.m. Tickets: $20-$25. 410 S Maple Ave., Falls Church. For more information, visit www.creativecauldron.org. Also, Pete, who grew up in northern Virginia, has just released his memoir"Tone, Twang and Taste" about his 50+ years as a professional musician and the many greats he has played with, including Emmylou Harris, Chet Atkins, David Bromberg, Charlie Byrd, Roger McGuinn, Dave Carter, Steve Earle, Danny Gatton, Doc Watson, Tom Paxton, Nanci Griffith and Mary Chapin Carpenter.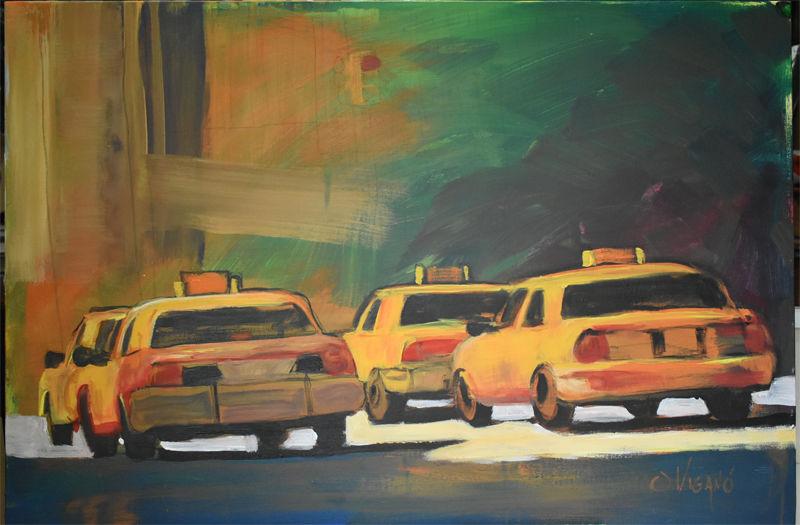 'A remarkable collection of original works by a group of talented local artists'
The Artists Coalition of Fairfax (Artcofair) is announcing the inauguration of its new Art Gallery in the heart of Fairfax City at 10252 Main St., Fairfax. Open daily from 1 to 5p.m.The collection includes works in oil, acrylics, watercolors and mixed media. Among them are Rosemary Gallick's dynamic Golden era of Rock mixed media portraits, Ramona Weaver's mesmerizing paintings, Marlene Farmer's oil portrayal of wild animals and her famous clouds series, Linda Gertsten's beautiful watercolors, Maria Briganti's colorful landscapes, and Oscar Vigano's black and white and travel series. Opening Reception will be Saturday Jan. 11 from 5 to 8 p.m. Parking space is available and the Gallery is surrounded by first class eateries. For more information, visit artcofair.com.
Funk and soul jazz in a new way by this local band
Virginia Chamber Orchestra (VCO) brings a wide variety of professionally performed music to Tysons: The first cabaret at 1st Stage of the New Year is by Backbeat Underground. The band's name comes from their origin rehearsing in the underground lair of George Washington University's music practice rooms on 23rd St NW, combined with their groove-based style of music focusing on the backbeat. Saturday, Jan. 11, 8 p.m. 1524 Spring Hill Rd., Tysons. Adults advance purchase $25, at the door $30, seniors $25, military & students $20. For more information, visit https://www.vco.events.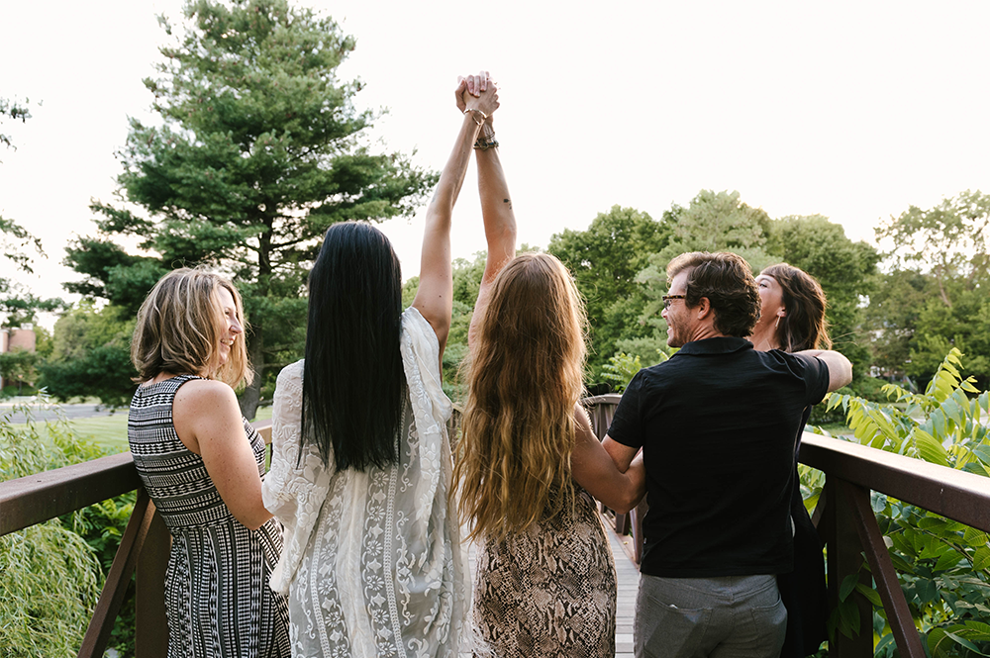 A day-long event to set you up to discover your best you!
Hosted by Marcia Hoffheins, "The Stroytellers Experience," happening at The Lake House, 11450 Baron Cameron Ave., Reston, "includes an introduction to Marcia's Make Shift Happen program, guest speakers, personal growth planning, mindful meditation, dance parties and so much more!" Sat. Jan. 11, from 10 a.m. to 8 p.m Full event: $200. Payment plans available upon request. For more information, email Marciahoffheins@gmail.com.