After a decade of service, Herndon Mayor Lisa Merkel has announced she will not be seeking re-election in 2020. First serving as Vice-Mayor from 2010-2012, then as Mayor since 2012, Merkel will step down at the conclusion of her current term.
Her decade-long tenure has been a period of enlightenment, both literally and figuratively, in the town.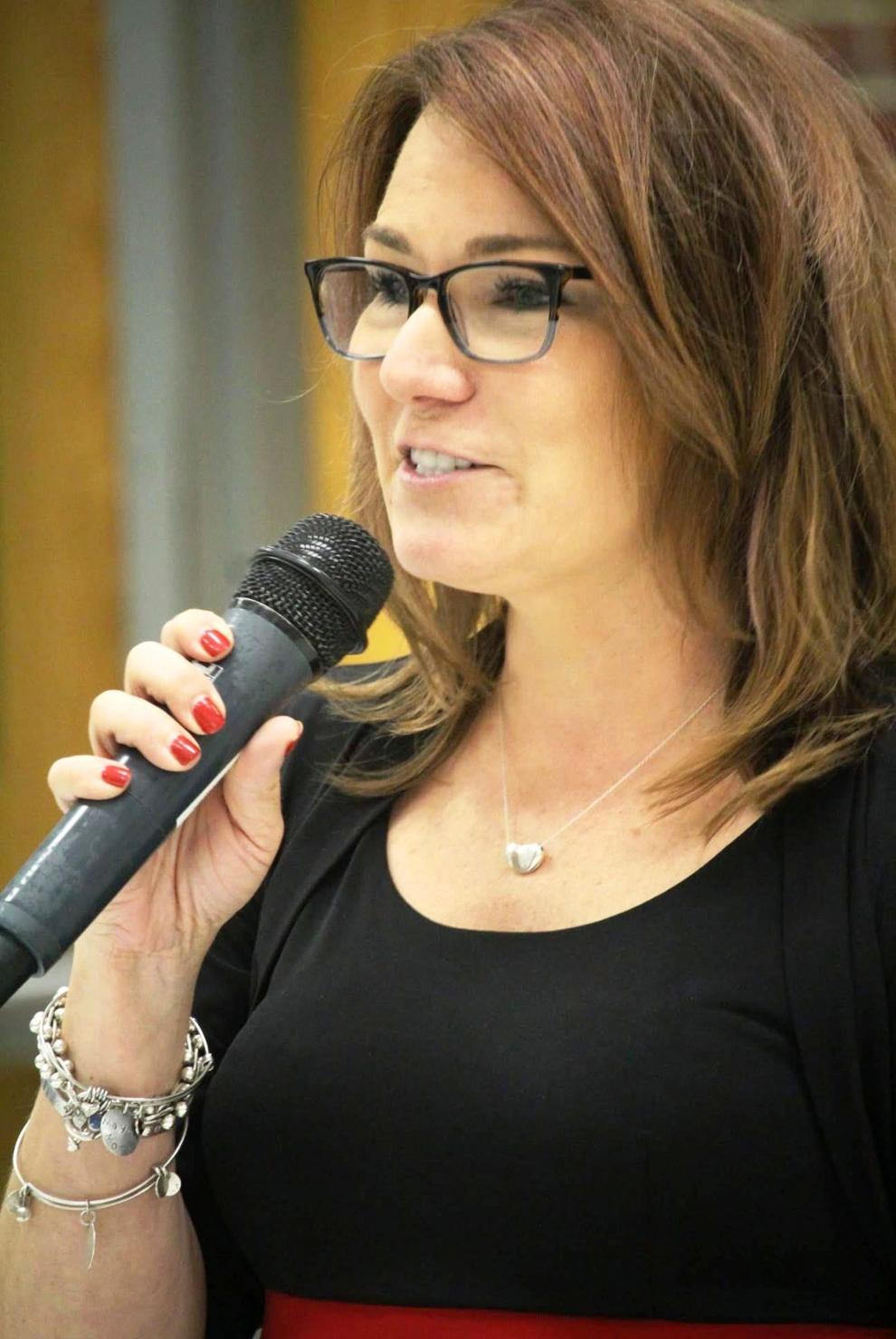 Eight years after moving to Herndon and choosing to raise her family there, Merkel decided to run for Town Council in 2010. At the time, Herndon was perennially in the local, regional and national news due to day labor and immigration issues.
Merkel said she was concerned that those issues dominated town politics, and she wanted to shift the conversation towards the future Metro Station and Downtown development.
"I wanted to re-establish a sense of pride for everyone living in Herndon," she said.
Merkel won her first race for Mayor by 38 votes in a contested three-way race, becoming the first woman elected to serve as Herndon's Mayor. Since that first election, Merkel has won three additional elections by increasing margins, and ran unopposed in 2018.
Throughout her tenure, Merkel has remained passionate about maintaining Herndon's small town character while capitalizing on the opportunities of being located in the Dulles Technology Corridor affords the town. Under her leadership the Herndon Metro Station area was rezoned for transit-oriented development, and the first development plan was approved by the Town Council.
Additionally, the town created a downtown master plan, and ultimately entered into a comprehensive agreement with Comstock Partners to build the long-awaited downtown project. Construction is set to begin this year.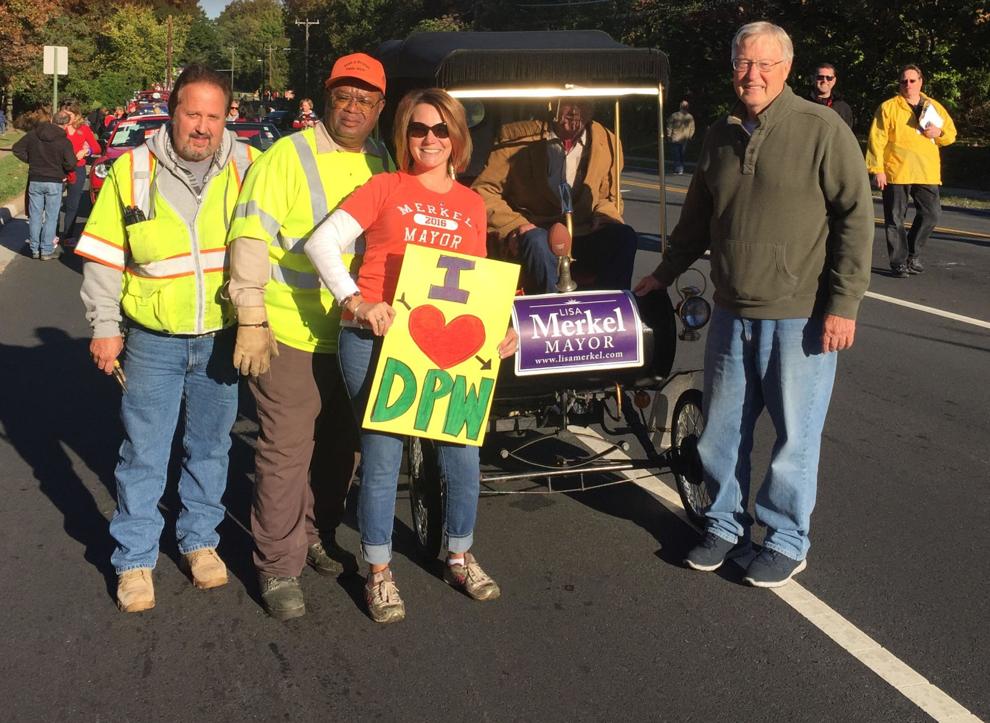 "In addition to Herndon's progress, I am proud of the fact that you can continue to reach out and interact with your local elected officials here," she said. "We are all active in town activities, and Herndon Town Council meetings are open to everyone."
Merkel released a video highlighting both the town's progress and its enduring small town charm during her tenure and thanking the residents of Herndon for making her job "the best of any mayor, anywhere." The video is available for viewing below this article.
She also thanked former mayor and town resident Tom Rust for "setting the stage for what Herndon is today. Without his initial accomplishments, I'm not sure I would have ever stepped up myself."
"I've truly loved serving as mayor and I'll definitely miss the job. Ten years is a long time in elected office, and the people I've met along the way are what inspire me every day," adding, "I'm anxious to see the next generation of leaders step up to serve. Fresh faces and new perspectives are what make a town like ours thrive."
While serving as Mayor, Merkel highlighted the following accomplishments within Herndon:
Assembled multiple downtown parcels for optimal redevelopment
Negotiated contract with Comstock partners for downtown project
Approved and installed lighting on the W&OD trail
Approved plans for the county's construction of the new fire station
Approved Junction Square on the former hotel site at Elden & Monroe
Approved Vine Haven, a single family development in downtown
Rezoned 38 acres to urban mixed use transit-oriented development in the Herndon Transit Oriented Core (HTOC) at Herndon Station
Secured $21M in funding from Fairfax County for pedestrian and bike projects related to Metro
Worked with Fairfax County to plan for a circulator bus to Herndon Station
Approved Van Buren and Herndon Parkway improvements including wider sidewalks, bike lanes and cycle tracks
Added picnic tables and umbrellas to Town Hall Green
Implemented online and on-demand council meeting access
Installed Gateway Signs
Proclaimed June LGBTQ Pride month each year
Established an Economic Development Department
Maintained a .265 cent property tax rate for nine consecutive budgets
Merkel is the first woman to be elected Mayor of Herndon. She holds a bachelor's degree in Education from Auburn University and a master's degree in Curriculum and Instruction from Virginia Tech. Merkel was formerly an elementary school teacher, reading specialist and staff developer with Fairfax County Public Schools and currently represents the town on the Northern Virginia Regional Commission, serves as the Town Section Chair on the Virginia Municipal League Executive Board and is a member of the Herndon Historical Society, and the Dulles Regional Chamber of Commerce.
Merkel and her husband, Dave, are raising their family in a circa 1895 farmhouse in Herndon's historic downtown and she says she will continue to live and volunteer within Herndon.
"As mayor, I want to be there for the downtown redevelopment groundbreaking, and I want to cut the ribbon on the new Herndon Metro station," she said. "After that, I plan on utilizing both as a Herndon resident for a very long time to come."