Toffee Almond Chocolate Popcorn
Total time: 15 minutes, plus 30 minutes chilling time  • Servings: 4 
INGREDIENTS
4 cups popped popcorn
3/4 cup chopped toasted almonds, divided
6 tablespoons toffee bits, divided
6 ounces milk chocolate, melted 
1 ounce dark chocolate, melted
directions
• In large bowl, toss popcorn, 1/2 cup almonds and 4 tablespoons toffee bits. Drizzle with melted milk chocolate; toss until well coated.
• Transfer to parchment paper-lined baking sheet. Drizzle with dark chocolate; sprinkle with remaining almonds and toffee bits. Refrigerate about 30 minutes, or until set; break into clusters. 
• Substitution: Use dark chocolate for milk chocolate, if preferred.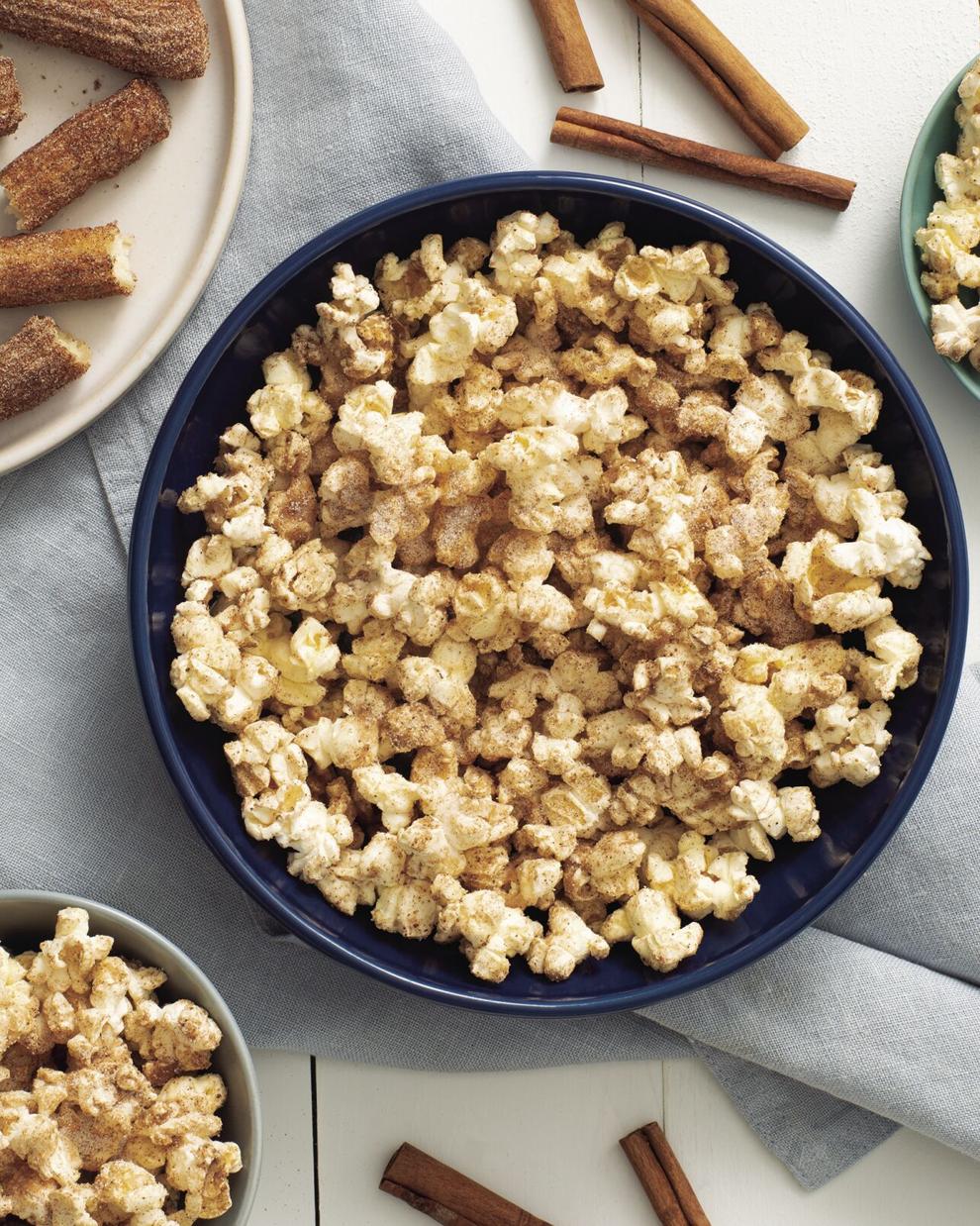 Churro Popcorn
Servings: 2-3
INGREDIENTS
2 tablespoons granulated sugar
1 tablespoon powdered sugar
1 teaspoon ground cinnamon
2 tablespoons butter
6 cups popped popcorn
directions
• In small bowl, mix granulated sugar, powdered sugar and cinnamon.
• In small saucepan, melt butter; stir in 1 tablespoon cinnamon sugar.
• In large bowl, toss popcorn with cinnamon butter until well coated. Sprinkle evenly with remaining cinnamon sugar; toss to coat well.
Tips: For spicy variation, add 1 teaspoon spicy chipotle seasoning. Serve with hot chocolate.