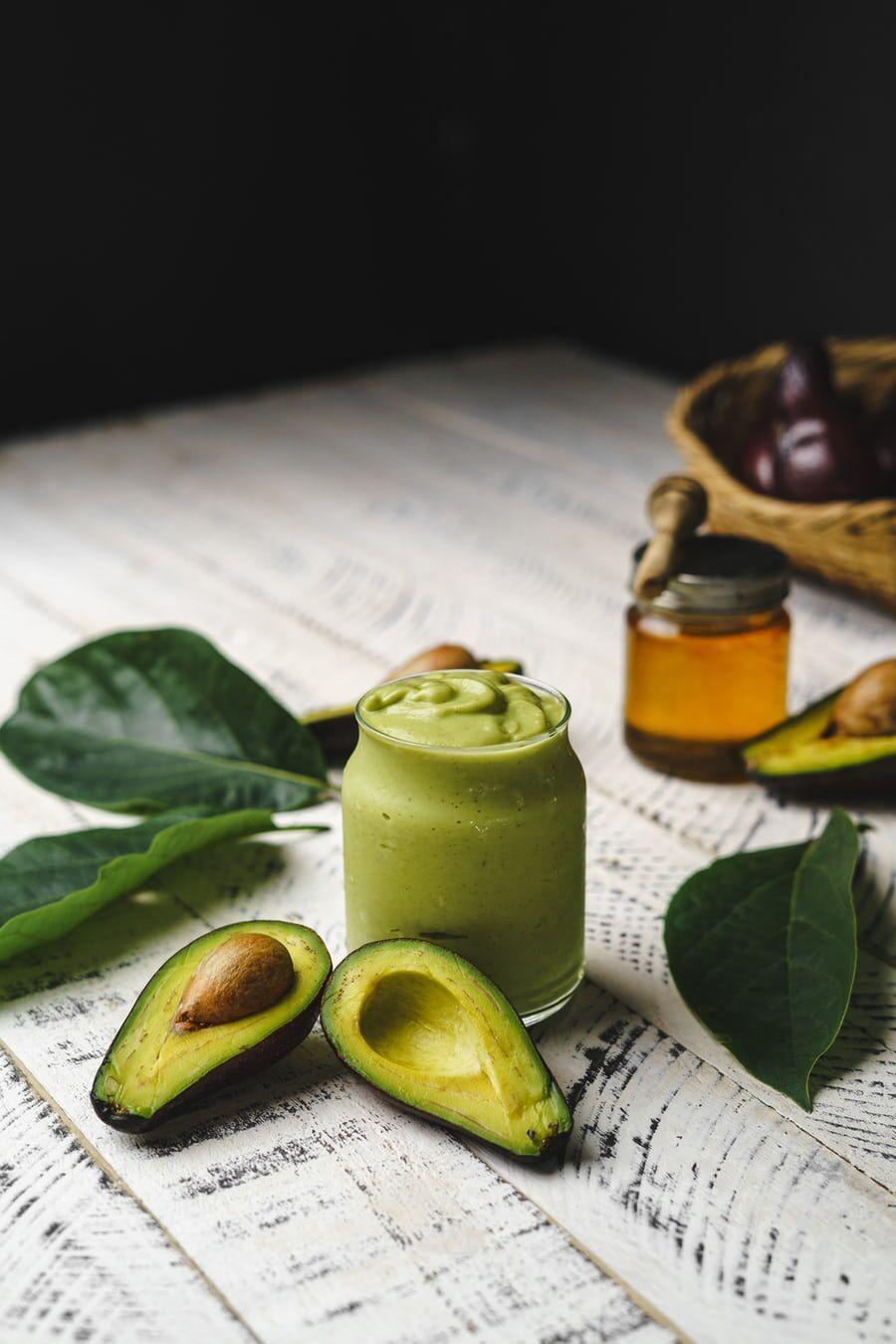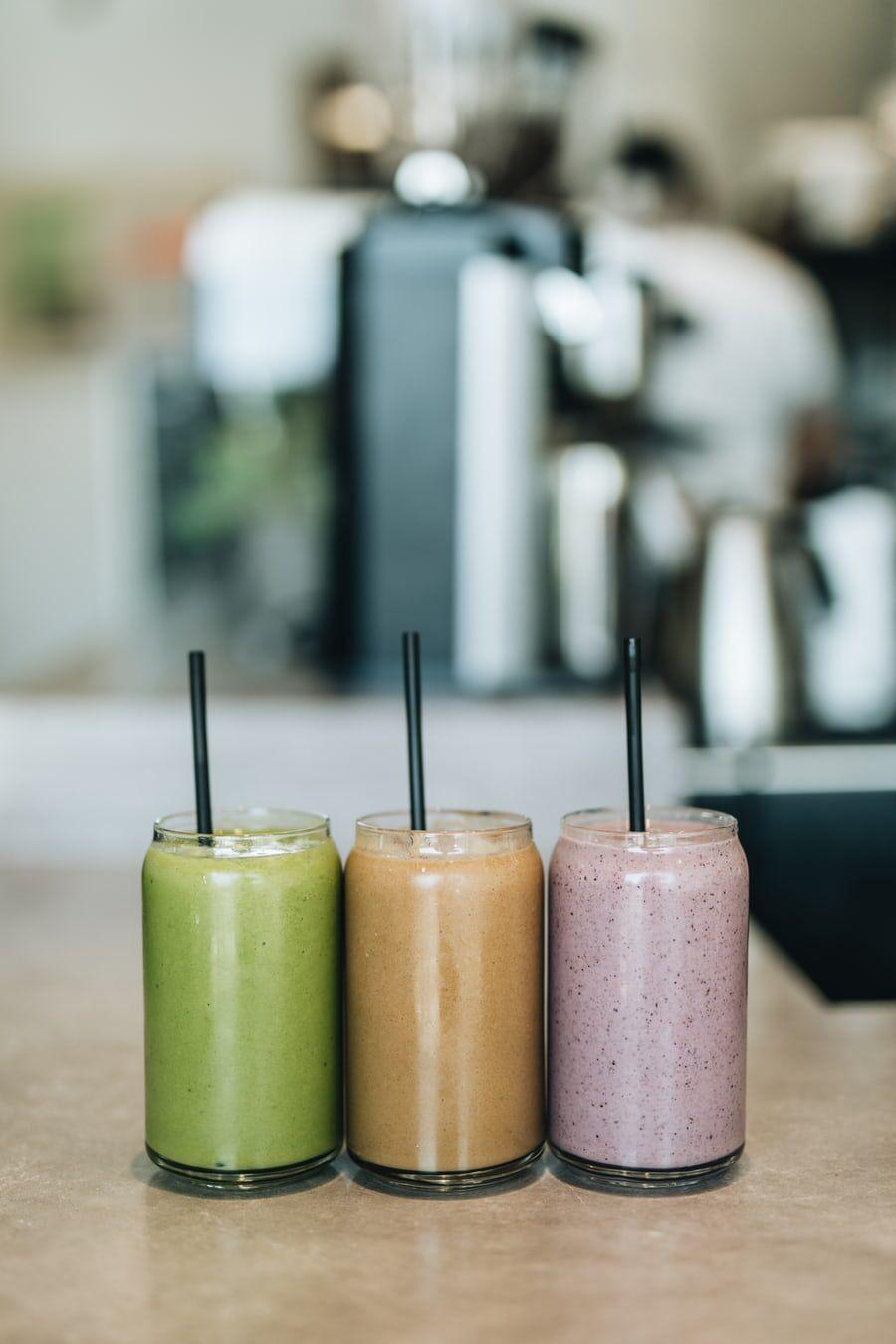 In the summer months, I like refreshing smoothies for breakfast. It's really the only time of year that I like to have them. They are too cooling to the body in the colder months. But it's important to build your smoothie in a way that nourishes your body on a cellular level. You can make a nutritious smoothie even if you don't have a powerful blender – of course, it helps. If you don't have an extra powerful blender, blend your liquid and greens and harder to pulse ingredients first, then, add things like fruit and powders after for a second blend.
It's important to start with a base that works for you and your digestion. Cauliflower makes me a little gassy, so I stick to greens and berries. Herbs like mint, cilantro and microgreens can amp up the nutrition. I like to get at least 20 grams of protein in my smoothie, so I stick to bone broth protein and/or collagen peptides. 
Chia seeds have Omega 3 fatty acids, protein, fiber and a mucilaginous quality that makes them a good choice for gut health. I also love the addition of a bit of avocado because it makes the smoothie creamy and adds beneficial healthy fat. Using water keeps the calorie count lower, but the flavor is flat. I like using Elmhurst almond or cashew milk. Topping your smoothie with bee pollen is great for an immune boost, but cacao nibs make it seem like a treat and provide a bit of a stimulant.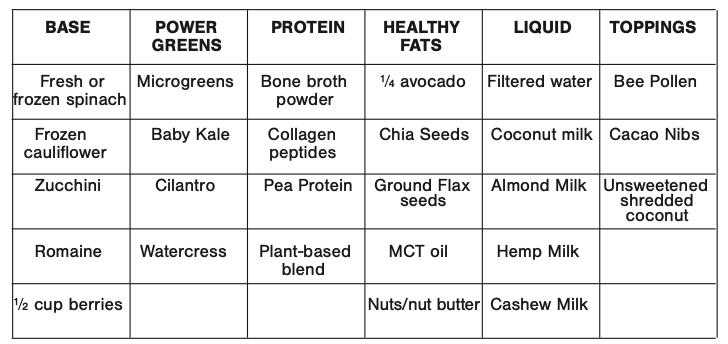 Either way you make your smoothie, it's important to have a protein, a healthy fat and fiber from vegetables to make it a complete meal. To learn more about making delicious and nutritious meals, join me at my upcoming cooking classes. See the schedule at www.UnlockBetterHealth.com.