Oh, my paws and barks! My first article for "from The Dog's Paw!" I have been looking forward to this! BARKS! Pawingly, it is my pawleasure to share pawsome news about the rescue who so diligently helped me find my mostest pawsome humans to spend the rest of my life! WOOFS!
WOOFS! As my buddies Noah and Samson pawed over the last few weeks, I am an alumnus of the Homeless Animals Rescue Team (HART)! You can find my story about HART and my joining their family at http://www.fromthedogspaw.com/p/published-articles.html.
WOOF! I am BARKINGLY excited to congratulate HART on receiving a surprise $5,000 donation for their pawsome work from the Miranda Lambert's MuttNation Foundation and Tractor Supply Company! Paws, while HART was surprised at the award, as there was no application process, barks, I am not! The love and care they showed my future humans and me were outstanding.
Woofingly, Miranda Lambert's MuttNation Foundation and Tractor Supply Company teamed up to provide a quarter-million dollars in grants through "MuttNation's Mutts Across America" program by donating $5,000 to one animal shelter or foster-based animal rescue group in each state across the country. The MuttNation Foundation based its selections on high adoption rate, high volunteerism, fiscal responsibility, high activity/fundraising, specialty, community presence, website, social media presence, and advocacy. BARKS! 
Paws, MuttNation Foundation's mission is to promote and facilitate the adoption of shelter pets, encourage spay and neuter for all pets, and educate the public about the importance and beneficial impact of these actions. The objectives are accomplished through numerous initiatives, which include: high-profile adoption events, fundraising events, a national pet transport network, and providing financial support to carefully vetted shelters across the United States. MuttNation provides monetary, hands-on, and transport assistance during times of emergency and disaster. To learn more and to donate, https://muttnation.com/foundation/.
Barkingly, the surprise grant will help many dogs and cats find their "Forever Homes!" Paws, however, ongoing financial support and fundraisers are an impawtant aspect of helping these pawsome animals. Woofs, join HART's Woofs & Whiskers Spring Fest, an outdoor event at the beautiful Vanish Brewery! Barks, bring your family, friends, and dogs to enjoy a fun outing of helping raise money to save the lives of dogs and cats! The event will be Sunday, April 25, 2021, overlooking the beautiful trees and scenery at Vanish Brewery, 42245 Black Hops Lane, Leesburg, VA 20176, (Lucketts, VA), 11:00 AM - 3:00 PM! For information about all the fun you will have while raising funds to help dogs and cats, pawlease visit https://hart90.org/Events/WoofsWhiskers/Default.aspx. Let's make this their mostest pawsome fundraiser ever!
WOOFS! A few friends looking for their "Forever Homes!" are: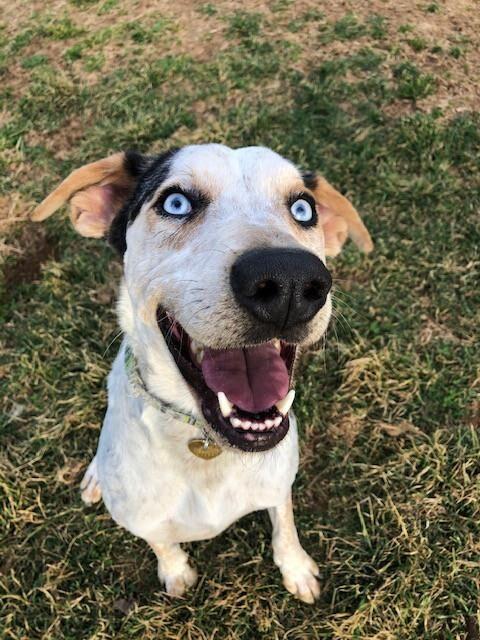 Chase, a Catahoula Leopard Dog, around 2-years-old, is dog-friendly, unknown with cats, and not mini-human-friendly. He is housebroken, has a low to moderate energy level. He is deaf and is looking for a particular human willing to work with him on hand signals. He seems very ready and excited to learn! The shelter staff loved this boy and was so happy when HART rescued him.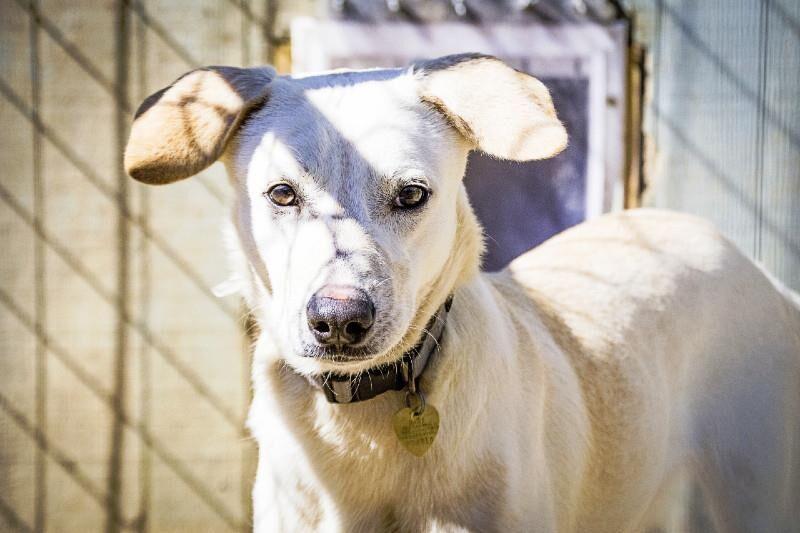 Dexter, a Saluki mix, is around 2-years-old, is dog-friendly, unknown with cats and mini-humans. He is a super playful, snuggly guy who wants a home with a fenced yard and pawssibly another dog to play with! He loves playing fetch then snuggling on the couch with his humans. Small mini-humans and cats make him nervous, so he'd do best in a home without cats and young mini-humans.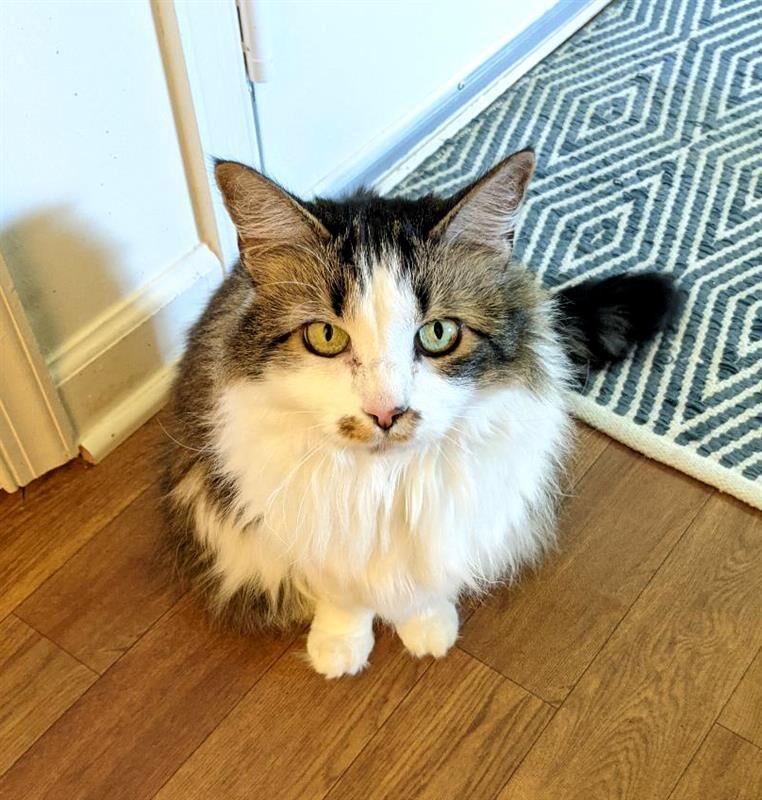 Blaire, a beautiful 13-year-old cat, is friendly with other cats, unknown with dogs, and prefers older, calm mini-humans. Her human is moving overseas and cannot take her. She doesn't need much to be happy, a cozy place to call home, and a human(s) to tell me how pretty I am!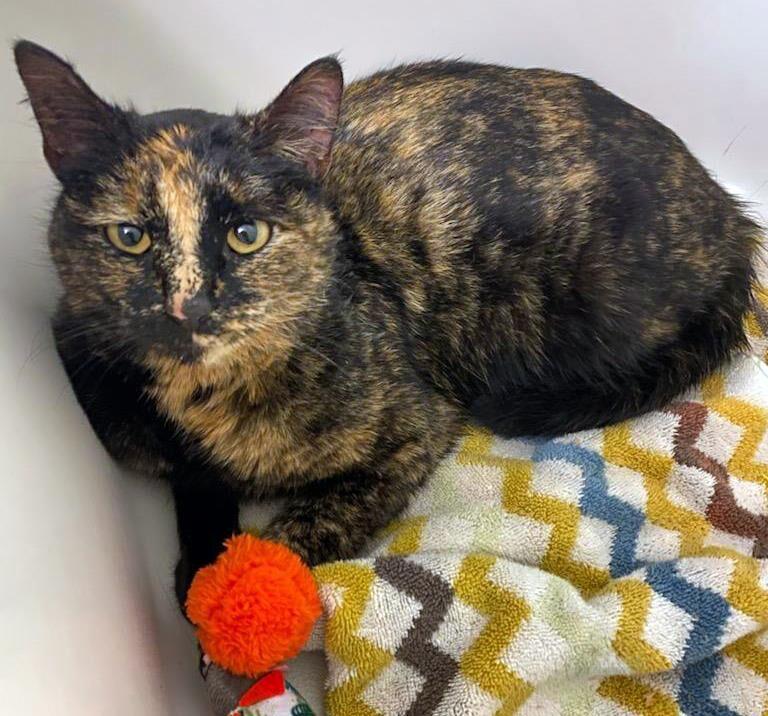 Torti-Girl Pixie, is around 4-years-old, is good with other cats, unknown with dogs and mini-humans. She is looking for a quiet home. This kitty is a sweet lady who appreciates a serene environment. A good match might be a single human or a couple looking for a mellow kitty to grace their home. 
Contact Homeless Animals Rescue Team, www.hart90.org, 703-691-HART, hart90office@hart90.org
About us! Barks! Meows! Using humor with facts, Samson, Abby, and I write about dog/cat adoption, humor, pet care tips, and entertaining stories about life with pets! Enjoy our articles? Pawlease follow us at www.fromthedogspaw.com by email. Samson is Cat-in-Charge, I am Noah, Dog to our human, Allen Pearson Dog Photographer and Writer,Allen Pearson Dog Photographer and Writer, www.allenpearsonphotography.com, www.allenpearsonphotographyjournal.com, www.facebook.com/AllenPearsonPhotography, www.instagram.com/allen_pearson_photography, www.instagram.com/fromthedogspaw, www.facebook.com/fromthedogspaw.