"MEOWS! Welcome to our family Miss Abigail Aria! I know that you will enjoy living here as we are an exceptionally grand family. Purringly, you must obey some household rules for you to be happy in our happy home! MEOWS!
Purrs, first and foremost, most impawtant, I am HE WHO IS in charge. Not Dad. Not Mom, well, often Mom too, but I am the cat who tells everyone what to do all the time without question! If you want to live here happily, cooperate to the fullest extent of your sweet 10-month-old puppy-self. HISS! Don't mess with the cat!
Purringly, we need to discuss the humans! They are who they are and do what they do when they do what they do to do it for us. Meowsingly, Mom is my human. She is who I cuddle and snuggle with and spend my days lovin' on! She is the bestest-ever human, she is mine. Not yours. Mine. She takes care of all things for me, all the time, no matter what. When I want to cuddle with her, I take preference over anyone else. You get to have Dad. He's a nice enough guy, though he gets really weird in the summers as he loves being outside in all the heat and sunlight. Not sure what is up with that!? He's yours. You'll need to walk him daily and take him out back to play as much as pawssible- that is definitely beneath my dignity!  
Meowsly, the food bowl upstairs is mine. Pawingly, it's where Mom places my meals every day. It is not for you. Cat food might taste and smell delicious to you, but it is not healthy for dogs. I will share my water bowl with you as long as you do not leave all kinds of disgusting drool all over the place and unidentifiable matter in the water. I mean, how gross can you be- but 'dogs drool, cats rule!' My treats are just that, mine! I leave your treats alone, and you do that with mine. 
My litterbox is MINE. MINE! Precisely as I said, MINE! It's not yours. It's my place to do my pawsonal business and hide it for humans to dispose. It is not your little treat place, your inside digging spot for those days you cannot go out. It is not your place to sniff and explore, and for paw's sake, do not ever use it! Stay away from it! Meows. 
An impawtant thing to note is beds. They are mine. They are my places to sleep or nap my day away. Sometimes I want the sunshine, and sometimes I like to curl up in the dark so all the beds in the house are mine so I may have my choice wherever and whenever I want. You may not nap or sleep in any of the beds in the house. Paws, I think you have a few dog beds, which are well beneath me, to nap or sleep! Meows! 
Pawlease keep your barking and whining down to a minimum, so you don't disturb my impawtant naps throughout the day. If you must bark, pawlease bark once and not hundreds of times! There really is no need to bark every time you hear a noise! HISS! Whining gets you nowhere- so just stop, pawlease. 
Meows, purrs, obey ALL of these rules, and we'll get along fine! If you have any questions, pawlease see the first rule! Welcome to the family! Abby"
"Arf?"
Pawlease meet a few friends needing adopting: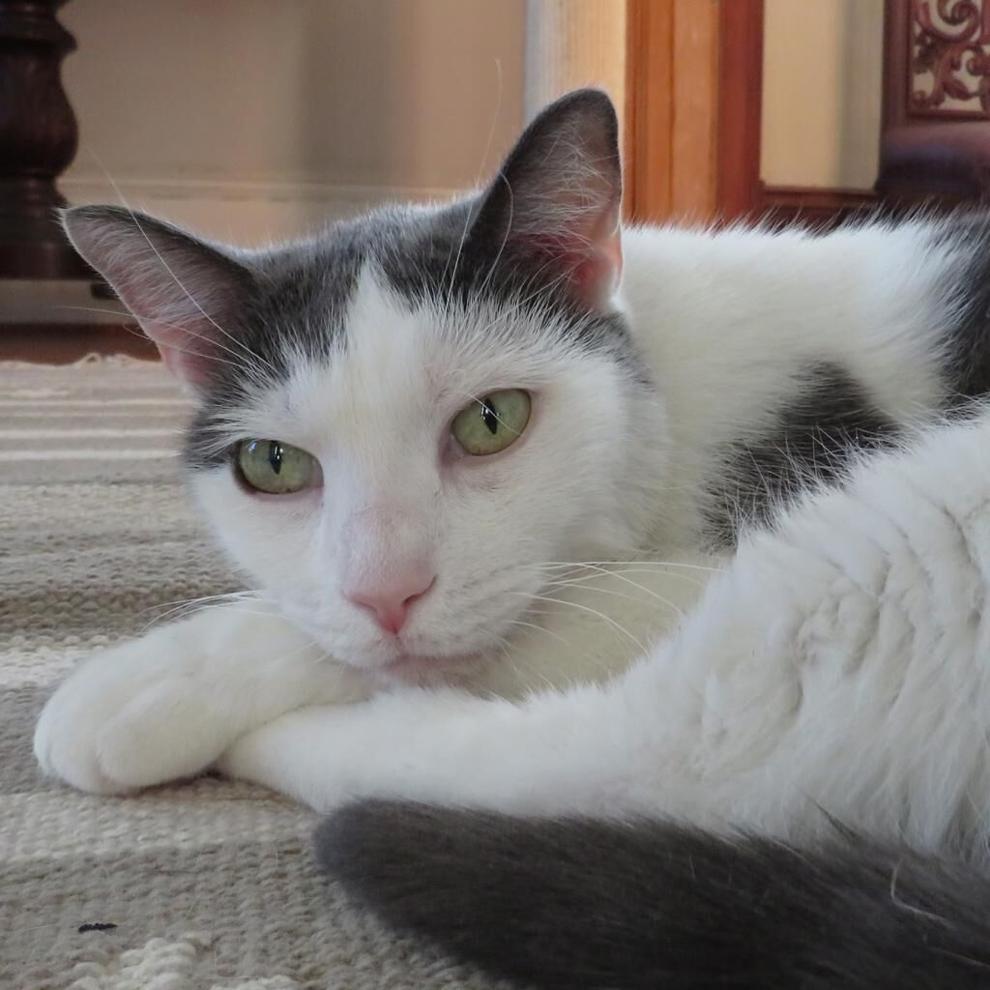 Dillion prefers an adult-only quiet home to enjoy his retirement years! At 13-years-young, he loves sunny spots for napping or warm lap receiving gentle stroking! He loves chasing a wand toy. He would love a cat-savvy human to help him settle into his new home. He will reward with purrs!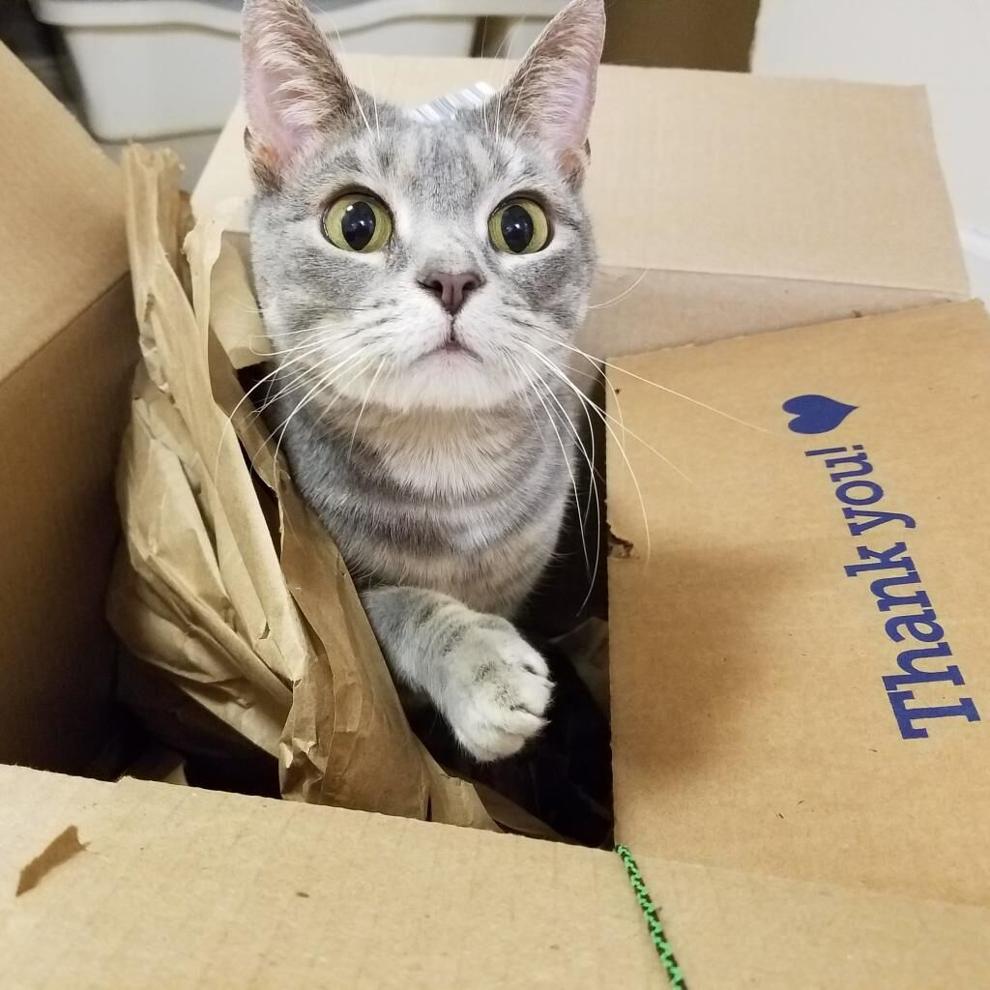 Athena, a sweet, gentle, affectionate, playful cat, loves curling up on a lap! When not snuggling, she loves playing, stalking, chasing, and pouncing on her toys! She lost her only-known human, who became unable to care for her. She may need time to settle and trust new humans. With patience, she can become a pawsomely devoted and loving kitty.
PetConnect Rescue www.petconnectrescue.org, email: info@petconnectrescue.org or 1-877-838-9171
About us! Barks! Meows! Using humor with facts, Samson, Abby, and Noah write about dog/cat adoption, humor, pet care tips, and entertaining stories about life with pets! Enjoy our articles? Pawlease follow us at www.fromthedogspaw.com by email. Samson is Cat-in-Charge, I am Noah, Dog to our human, Allen Pearson Dog Photographer and Writer,Allen Pearson Dog Photographer and Writer, www.allenpearsonphotography.com, www.allenpearsonphotographyjournal.com, www.facebook.com/AllenPearsonPhotography, www.instagram.com/allen_pearson_photography, www.instagram.com/fromthedogspaw, www.facebook.com/fromthedogspaw.