Meows! Paws, June is Adopt-A-Cat Month, so I pawed the computer away from Noah and Abby to write this week's article. MEOWS! Those two don't know the best reasons to adopt a cat, so I shall paw them, hoping you will consider adopting an adorable cat for your companion. 
Reason #1: Because I said so. Enough said! When the mostest bestest extraordinary great cat in the ENTIRE universe, says something it is always right, accurate, and trustworthy. MEOWS! MEOWS! Purr…purr! Go forth and adopt a cat.
Reason #2: Cats make great companions. We know when to allow you to pet us, when it is a good time to cuddle or snuggle and when we are done allowing you to be delighted by our pawnderful selves and all-around cuteness. We know when just to sit quietly and allow you to enjoy us being there.
Reason #3: Cats don't require as much attention as dogs. You can leave us food, water, and a few toys while you go to work, and we'll be fine. We cats wouldn't put up with the indignity of being taken for walks to do our business or have those embarrassing backyard pawlay times with all the neighbors gawking at the craziness of your dog. Paws, we do require some pawlaytime every day as it's healthy for you and us, but all pawlaying can be done indoors. 
Reason #4: Meows, cats are good for your health. Purrs! Recent studies have shown that allowing a cat to own you may lead to a reduced risk of death from cardiovascular disease and stroke. Purrs, this is pawsome since strokes are the third cause of death in women and fourth for men. Pawingly, petting a cat frequently can reduce your blood pressure. Purrs, other research found that early exposure to cats in the home can reduce a mini-humans chance of developing allergies. Having a cat can help reduce your chances of health issues. My human says he has noticed a reduction in stress and anxiety with me around meowing and purring all the time.
Reason #5: Cats bring joy into the home. Just having a cat nearby as cute, adorable, pawlayful, and pawnderful as I am will make you smile and laugh your day away. MEOWS! Paws, adopting a cat can be very entertaining too. Our antics pawlaying and pouncing on our toys can be pretty hilarious- purrs, but dignified, you know. 
Reason #6: Having a cat in the home can teach mini-humans responsibility and care for animals. The cats need to be fed, exercised by pawlaying, and their litter boxes cleaned regularly. These chores increase a mini-humans awareness of the impawtance of following through in responsibility. Pawingly, it can teach them an understanding of nature and caring for other animals. 
Reason #7: You can have a great hunter living in your home. Cats are generally very good at keeping pests away from your home! They always pounce on whatever moves, or we like to go after it and attack. MEOWS! Purrs!
Reason #8: Read Reason #1!  Go forth, humans, and adopt thyself a cat.
Purringly, when you adopt a cat from a rescue or shelter, you are making space available for another cat who might be in dire need of it.  Meet a few friends from rescues needing "Forever Homes."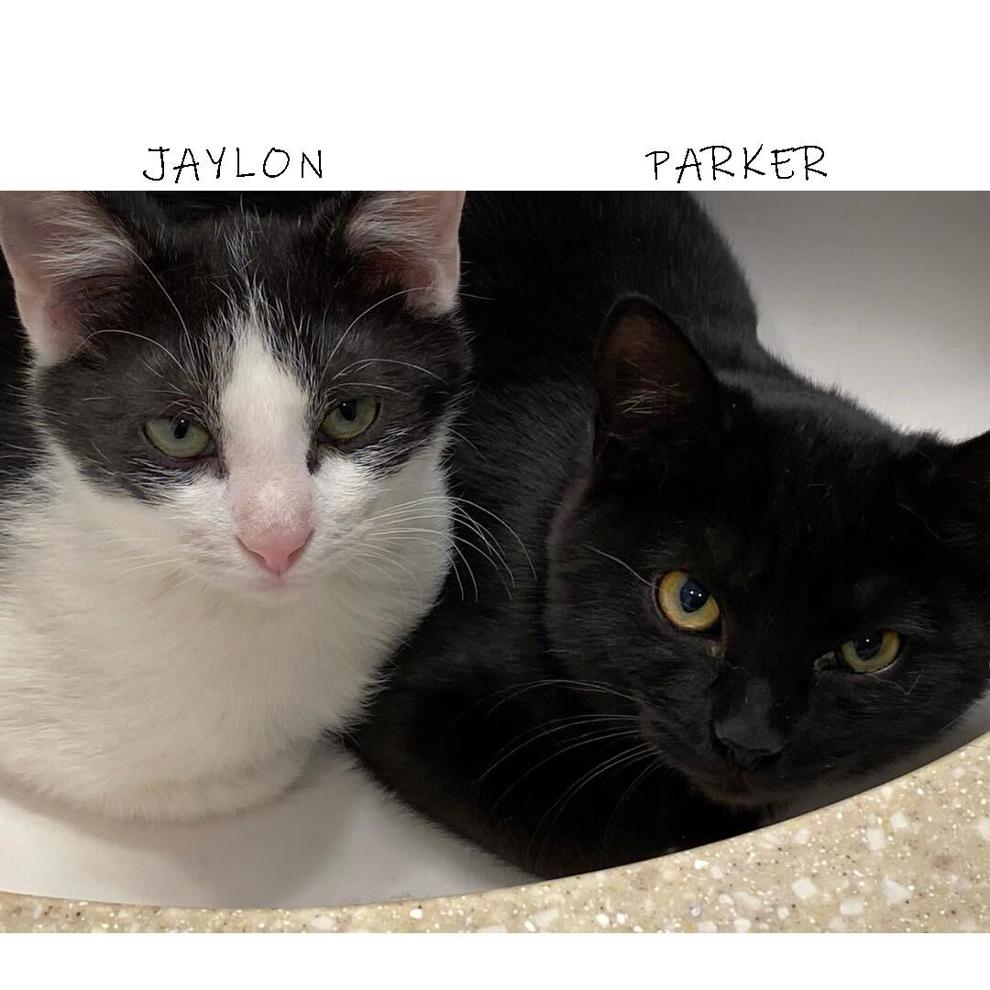 Jaylon and Parker, brother and sister duo, around 8-months-old, are dog- and cat-friendly, and good with older, calm mini-humans. They are sweet, fun-loving kitties who will keep you laughing with their antics. Contact Homeless Animals Rescue Team, www.hart90.org, 703-691-HART, hart90office@hart90.org.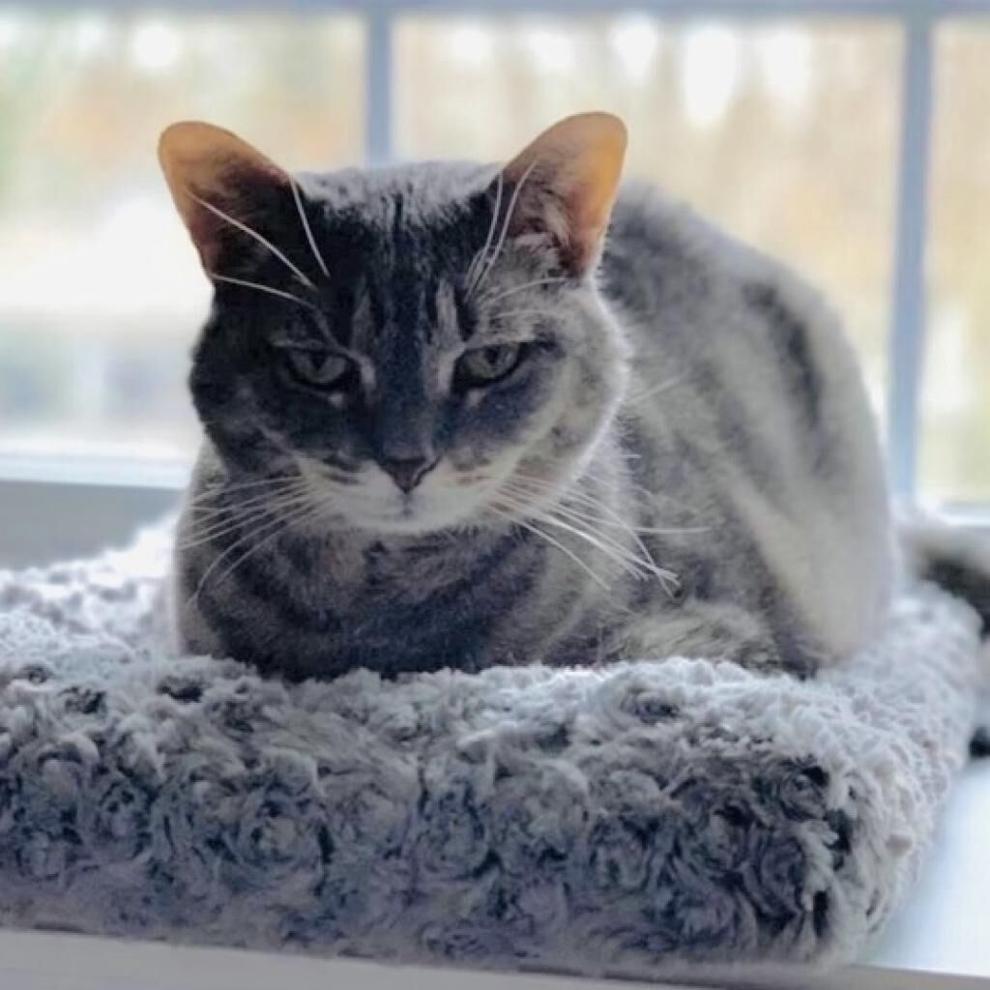 My friend Cleo is a little shy at first. Purrs, she is a friendly, affectionate girl who loves being pet. She is around 15-years-old and will do best in a quiet home. She does have early-stage kidney disease, which is well managed with prescription food. Other than that, meows, she's a healthy girl and will make a great companion. Contact PetConnect Rescue, www.petconnectrescue.org, email: info@petconnectrescue.org, 1-877-838-9171.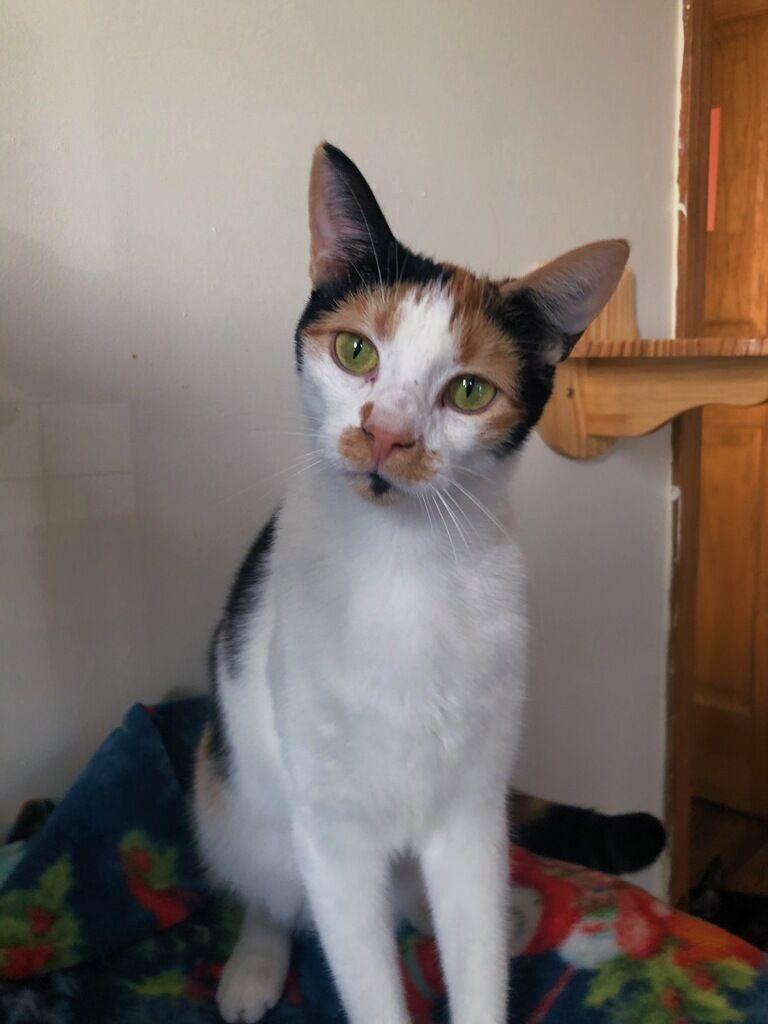 Meows, sweet Eiti is a gorgeous Calico. She is a shy girl, but once she gets to know you, she likes to come out of her hiding place and show you her gorgeous self! Purringly, she is around 3-years-old. Contact Operation Paws for Homes, www.ophrescue.org, or email: adopt@ophrescue.org.
About Us: Noah, Samson, and Abby are Pawthors at www.fromthedogspaw.com! We paw about dog/cat care tips using facts and humor, and entertaining stories about their lives with humans. Pawlease follow by email to enjoy our adventures. Our human, Allen Pearson, is a Dog Photographer and Writer. Find us all at: www.allenpearsonphotography.com, www.allenpearsonphotographyjournal.com www.facebook.com/AllenPearsonPhotography, www.instagram.com/allen_pearson_photography www.instagram.com/fromthedogspaw, www.facebook.com/fromthedogspaw.