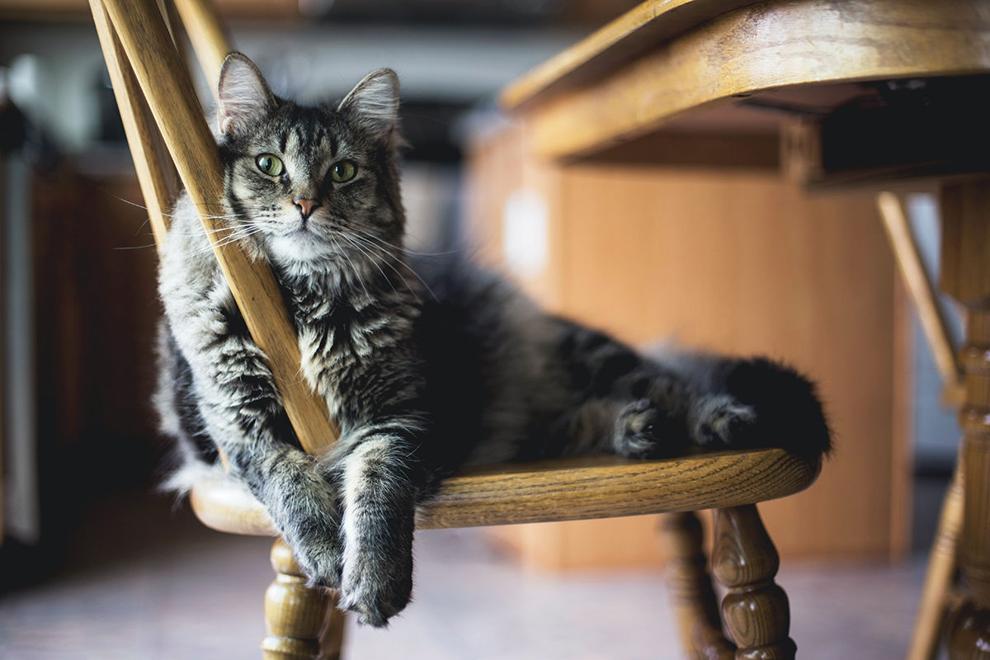 MEOWS! You know I am the mostest pawfect cat, right? I am sweet! Loving! Incredibly handsome! The bestest cuddler (ask mom!). The bestest snuggler (ask mom!). The bestest-ever p-u-u-r-r-r-r-r-r-er! I'm chatty! I know how to rule the house. I know who is boss… ME! Purrs, every human in the universe needs to adopt a cat to fulfill that spot of emptiness in their lives. Yes... Adopt a cat! Even humans with dogs in their house, need to complete the home with a cat! MEOWS! Purrs.
Though I have a pawfectly pawsome life now, it hasn't always been this way! I didn't have it as bad as some kitties but I was scared and worried. My human decided I was annoying and didn't want me anymore. Me? Annoying? Nope. I'm too sweet. Hissingly, it didn't stop them from giving me away. I pawed something was up and got even more scared because this was my only home. Purrings, a lady heard what was happening and scooped me up taking me to a friend who pawsomely helps homeless young feral felines find homes. I became more afraid and frightened as I didn't know what all of this means! Paws, since I am so pawfect, why me?
I got a new human. She is my foster. That meant I got to live with her until they find me another home. I am very thankful she helped me when I was totally frightened. She fed me and loved me, as much as I would let her until I was adopted.
After many applications, and meets and greets for which I hid during each one, she found the pawfect humans for me! They took me to their home where I met this really sweet, kind lady with a goofy-looking scary guy! I am really terrified now! Too much change, but, I need someone to love me and I can love them and my own home. So, I move in.
They must have known I was terrified! They gave me my own bedroom, toys, food, and water. Paws, I hid for about 3 weeks but they checked on me, fed me, gave me fresh water, and allowed me to work through all the changes!
Meows, once I realized this is a great home, I began lovin' on Mom! She is great! She allowed me to curl up and snuggle sometimes for hours! Paws, I let Dad begin petting me some… on my terms. He was really pawsome about it! I was pleasantly surprised. Seventeen months later, I decide Dad is a pawsome fella after all and began lovin' and snugglin' with him. He was surprised. Purrs, I quickly learn that I am a blessing to my humans!
Paws, having a cat in the home makes all things great! They bring a sense of calmness, can help relieve stress especially at the end of the workday, may lower your blood pressure, can improve your moods,  and may help with depression! Cats make great companions for college students, single and senior adults, and families. Their care, generally, requires less time too.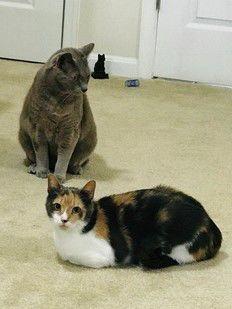 Pawlease meet a few friends looking for "Forever Homes!"
Purrs, Opal and Sterling are beautiful, gentle, and affectionate lap cats. These two are bonded-buddies who must be adopted together! Handsome Sterling is the confident one. Purrs, within a day or two he adjusted to his foster home. Meows, then, he jumped on his foster dad's lap for a snuggle! Purrs, Opal is shyer. It took her longer to venture out of her hide box! Paws, once she did, she went straight for cuddle time too.
Paws, Opal is a special needs cat. Meows, her two front legs are deformed. She doesn't let that stop her. She needs a home where the family will monitor her making certain she doesn't develop problems with her legs!
PetConnect Rescue,www.petconnectrescue.org, 1-877-838-917, info@petconnectrescue.org.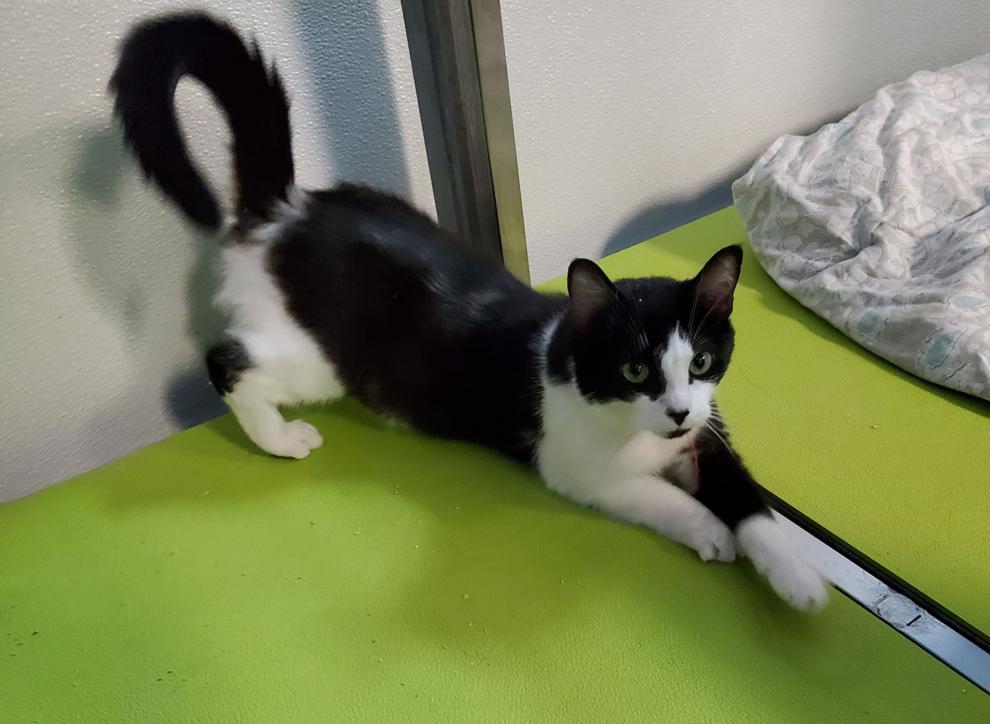 MEOWS! Sweet, loving, and beautiful 2-year-old Joan Crawford loves attention, affection, and pawticularly belly rubs! Paws, she is FIV positive. It's not transmittable to humans. Meows, she must go to a home without other cats or with another FIV positive cat. The prognosis for a happy life is good.
Advocates for Abused and Abandoned Pets (A3P) www.a3padvocates.org, (571) 408-0381,a3p.petlovers@gmail.com.
About us! 
WOOF! MEOW! Do you enjoy our articles? Barks and purrs, pawlease follow us at www.fromthedogspaw.com by email! We paw about dog and cat adoption, humor, dog and cat adoption, and facts about dogs and cats. Noah is Dog, Samson is Cat-in-Charge, to their human, Allen Pearson, Dog Photographer and Writer, www.allenpearsonphotography.com, www.allenpearsonphotographyjournal.com  www.facebook.com/AllenPearsonPhotography,  www.instagram.com/fromthedogspaw, www.facebook.com/fromthedogspaw.