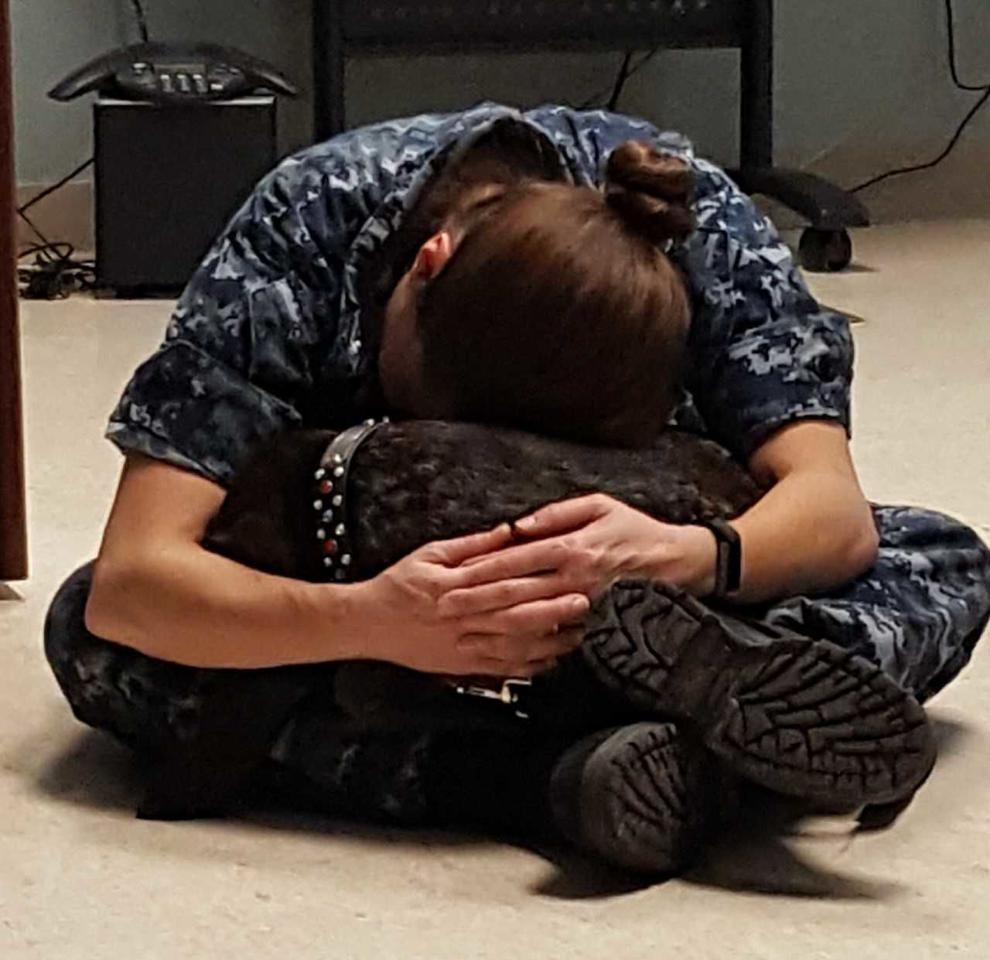 WOOF! Last week, on our way to watch trains in the Manassas area, we stopped to take care of some photography business and I made a few new friends at K-9 Caring Angels, aka K9CA. WOOF!
My friend Sonny Madsen shares, "I founded K-9 Caring Angels in 2012, fulfilling a long-held desire to give back to the community, soldiers, veterans and first responders." Inspired by her daughter's medical discharge from the Air Force, an ongoing struggle with PTSD and the service dog and therapy dog research that followed, K-9 Caring Angels, a 501(c)(3), was born!
Initially, K-9 Caring Angels was a local operation until 2016, when it expanded across the country.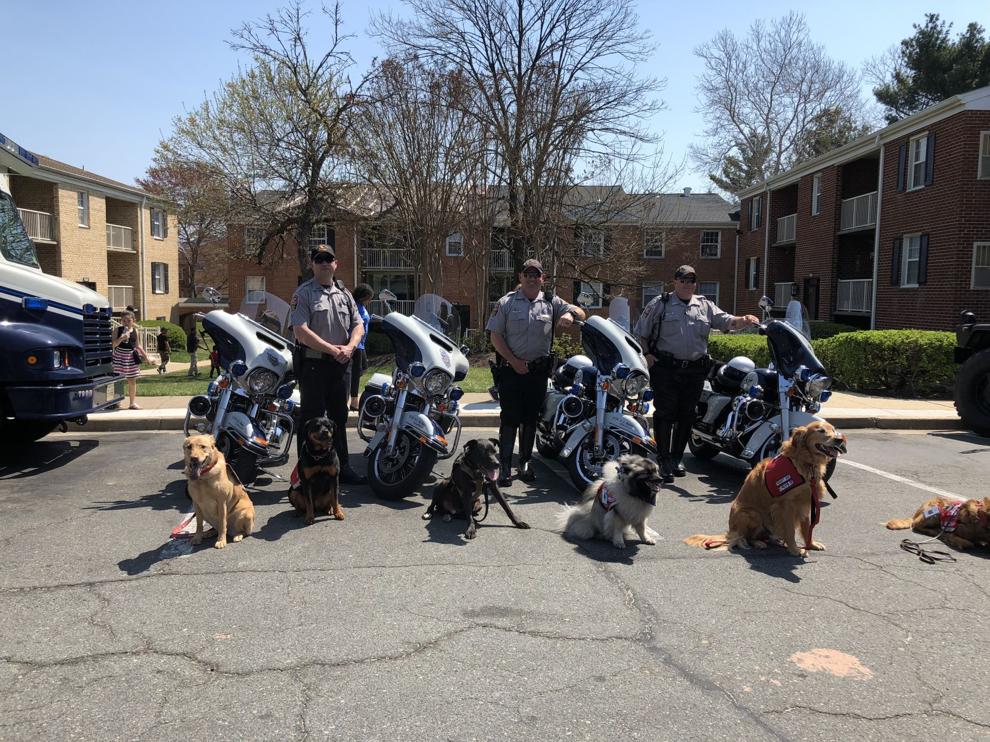 Caring Angels gives back to the community through assisted living, hospice, child dog safety classes, kids reading to dogs program, juvenile detention, college midterms and finals and much more. In fact, through a pilot program with Fairfax County Fire and Rescue, K9CA trained and donated a full-time firehouse therapy dog named 'Wally.' He works with the firefighters at the Burke Station, helping them unwind, regroup and build camaraderie. Currently, they are training the 3rd firehouse dog, and more is expected in the future.
In 2018, K9CA began a new pilot program with Fairfax County Juvenile Detention Center working with some of the young men and women housed there to teach basic dog training to teach new skills, build confidence, self-esteem and outward focus.
K9CA's team consists of therapy dogs, service dogs and handlers in three levels:
The first level is the standard K-9 Caring Angel therapy dog and it is a team of a dog and handler certified through Caring Angel's stringent testing process.
The second therapy dog group of handlers and dogs is an elite team achieving 200 hours of therapy work. The handler has taken the initiative to create their own program within the community to give back. This designation, only achieved by 10 teams of dogs and handlers out of more than 150 therapy dogs, is titled 'Arch Angel.'
The third, final and possibly the most important designation is 'Warrior Angel.' These represent service dogs trained by K-9 Caring Angels in preparation primarily for donation to active duty and veterans of the United States military. Also, 'Warrior Angels' are provided to survivors of human trafficking, sexual assault and children with special needs.
The type of service dog K-9 Caring Angels specializes in is Psychiatric Service Dogs that primarily assist with symptoms and triggers of PTSD and trauma.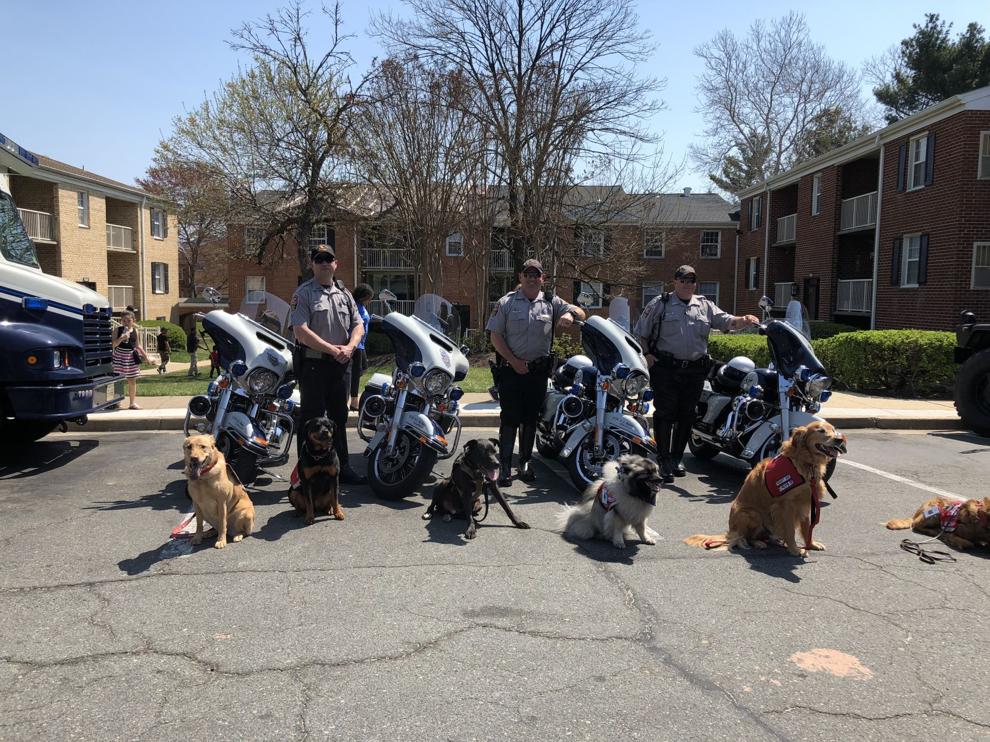 For the military, and others in need, finding and affording a specialized service dog can be difficult to unlikely in a time of great need. Raising and training this type of specialized dogs can easily run between $10,000 to $30,000, and the need far outstrips the supply. When K-9 Caring Angels can make a service dog available at no cost to a soldier or child in need, the results can range from positive shifts in quality of life to life saving.
These positive changes to those who have sacrificed or suffered the most are what drive me to continue to push and grow K-9 Caring Angels' ability to provide. From normalizing the life of a Navy Rescue Diver suffering from PTSD to a young teenager challenged by Asperger's syndrome, the positive changes are remarkable for individuals, families and friends.
And still, I feel like I haven't done enough to give back, which drives me to do more with the help of my husband, two daughters, board of directors, volunteers, patrons and the dog training staff of 'Sit Means Sit.'
Currently, K-9 Caring Angels is training 7 new puppies to be future Warrior's Angels, with lifetime continuous training as part of the package when matched with the right candidate."
What is the future for K-9 Caring Angels?
"I want to build a training facility that is self-sufficient on 3-4 acres in Fauquier, where I can house and train the service dogs, get more community awareness and continue to help those that need us.
I've seen what the bond between a service dog and a person can accomplish, I've experienced firsthand how that bond is the only thing that keeps someone going, getting out of bed and venturing into society again. We do our best to fundraise, but I'm praying for that miracle that can make our future building a reality," said Sonny Madsen.
To support, donate time or finance, please visit https://k-9caringangels.org/ .
About Me:
Noah writes about dog/cat adoption, humor, dog adventures and facts about dogs and cats at www.fromthedogspaw.com. He is Dog to his human, Allen Pearson, Dog Photographer and Writer, www.allenpearsonsphotos.com, www.facebook.com/AllenPearsonsPhotos, www.instagram.com/fromthedogspaw, www.facebook.com/fromthedogspaw.