Barks, last year I attended the Lab Rescue Walk and FunFest! I had a great time meeting other dogs who were walking their humans! WOOF! A few who had the challenge of making their human behave, like I do! Paws, I got chat with my friend "Lab Lady" of Lab Rescue too! It was a pawsome time of camaraderie!
This week, I had the pawsome oppawtunity to visit "Lab Lady" and ask a few questions about Lab Rescue's work and the upcoming walk. Pawsonally, I think "Lab Lady" and those who work in pawsitions like hers have the best job in the human universe, as they get to be constantly surrounded by dogs! WOOF! Here are a few questions I asked "Lab Lady":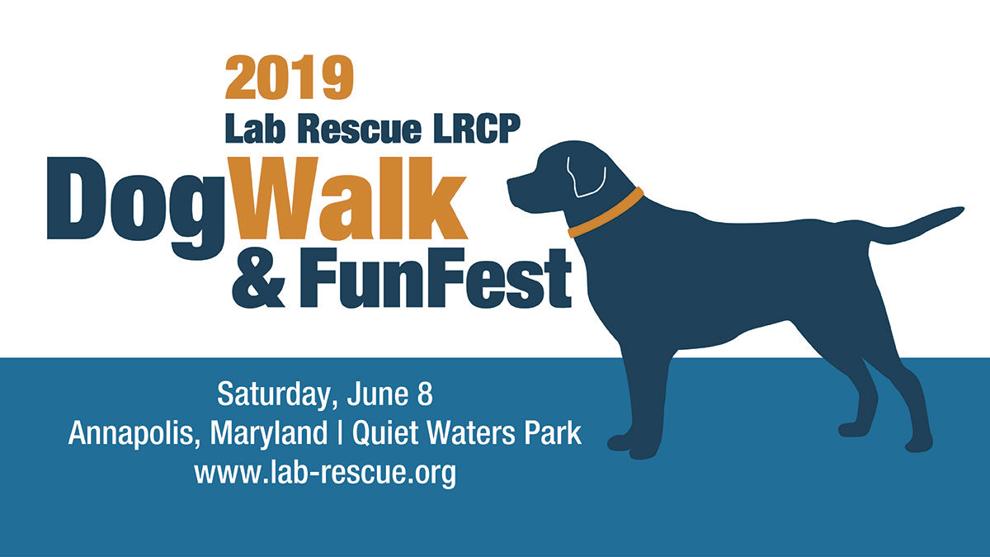 WOOF! What is your position with Lab Rescue?
"LAB LADY": Noah, I volunteer as the president. I work with a pawsome group of volunteers who come together as a team to rescue about one thousand dogs a year. Lab Rescue is dedicated to providing a safe haven to Labs in need throughout the Mid-Atlantic region.
Your prior positions?
"LAB LADY": I volunteered as a foster, my favorite, where I provided a temporary home to a dog until they were adopted.
Before that, an adoption coordinator. I helped humans find the right dog and dogs find the right humans.
And, before that, a foster coordinator. I supported fosters and helped get the message out about the dogs in their care.
Paws, I know you volunteer quite a bit. Why do you do what you do?
"LAB LADY": I love dogs!
Barks, why does Lab Rescue host an Annual Dog Walk and FunFest every year?
"LAB LADY": Noah, the Dog Walk is an amazing gathering of hundreds of Labs, their canine pals and their humans. It is a lot of fun and raises funds to cover the cost of essential veterinary care.
Paws, what do the funds raised do for dogs?
"LAB LADY": The funds pay for veterinary care for the rescued dogs. We want to ensure that every dog we place is as healthy as possible. Some come from conditions of neglect and require significant care.
WOOF! How much was raised at the 2018 Walk?
"LAB LADY": $170,000, which is amazing! Our packs of pups are rockstars!!
Do you have a funny story about the race?
"LAB LADY": Not so much funny or sad, but I can tell you some of the things I love about the event. I love seeing dogs, dogs and more dogs. I enjoy meeting dogs whose lives I touched as part of the Rescue effort. I am always impressed by the Rescue dogs who go on to be police dogs and come out to demo their skills. I find it fun to watch the contests – funniest costumes and such. I always shop some of the specialty vendors for fabulous dog-related items. I could go on and on.
I hope everyone will join us at www.lab-rescue.org/walk.
WOOF! 10th Annual Dog Walk & FunFest is on Saturday, June 8, 2019, 10 a.m. to 2 p.m., Quiet Waters Park, Annapolis, Maryland. To participate and learn more, pawlease visit www.lab-rescue.org/walk.
Meet a few of my friends from Lab Rescue needing forever homes!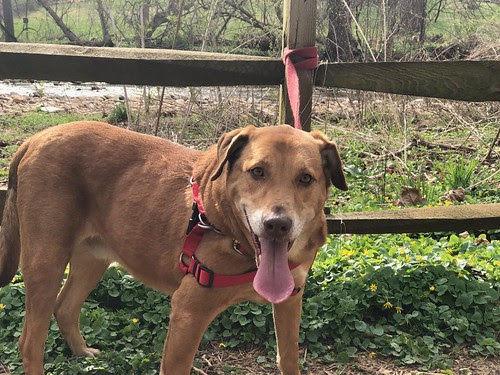 Duke, a 4-year-old male fox red Labrador retriever, loves to go on hikes! Paws, he's full of energy and needs more vigorous exercise than daily walks like regular playing or running in the fenced backyard. Once he's burned off some energy, he's a dream inside!
Duke can be shy in some situations. He loves snuggling with stuffed toys, going for car rides, and relaxing with his humans. He is house- and crate-trained. Good with cats.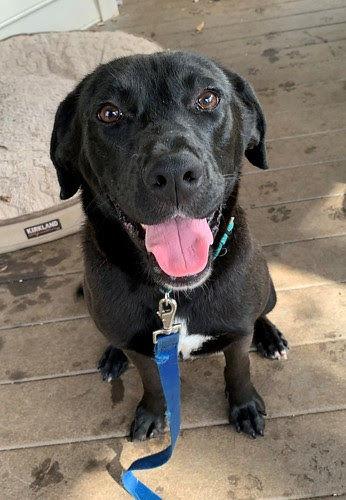 Zimba is a 2-year-old black Labrador retriever who loves everyone! He is house- and crate-trained. He sleeps through the night, is very smart and a quiet fella! He's learning basic commands and is a go-with-the-flow kind of dog. He likes playing but can be chillin' too! He Enjoys car rides and has no cat history.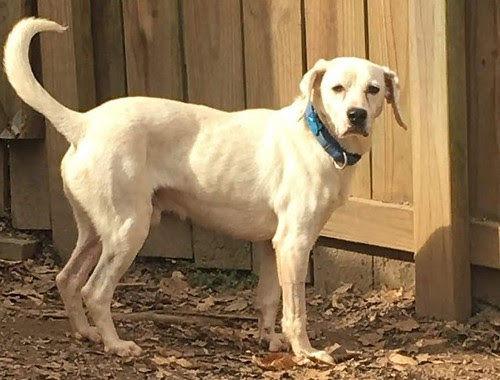 Jaxon is a fun little 2-year-old yellow Labrador retriever! He loves everyone and every dog! He's lots of fun, loves toys and food puzzles! He's doing well with his training and walking on a leash. He loves car rides! He is house- and crate-trained, and still very puppy-ish and will need continued training. No cat history.
Lab Rescue of L.R.C.P., Inc. www.lab-rescue.org, call the Lab Line: 301-299-6756 or email info@lab-rescue.org.
About Us:
Noah and Samson write about dog/cat adoption, humor, dog adventures and facts about dogs and cats at www.fromthedogspaw.com. Noah is Dog, Samson is Cat-in-Charge, to their human, Allen Pearson, Dog Photographer and Writer, www.allenpearsonphotography.com, www.allenpearsonphotographyjournal.com www.facebook.com/AllenPearsonPhotography, www.instagram.com/fromthedogspaw, www.facebook.com/fromthedogspaw.