WOOF! Memorial Day: A time for remembering those military service humans who have lost their lives while serving our country. Barks, I love saluting the humans who have served or serve in our military.
WOOF! Did you know? There are organizations that work with dogs to assistant military personnel. I pawed and barked with my friend, Beth Zimmerman of Pets for Patriots about their work.
"Noah, Pets for Patriots helps veterans adopt a new pet friend while giving the most overlooked, undervalued shelter animals hope and a home," shares Beth Zimmerman, "We are a nationally- operating 501(c)(3) organization that partners with shelters, rescues, SPCAs, humane societies and municipal animal controls to place their most forgotten dogs and cats with veterans who need the love of a devoted pet. We are proud to serve veterans who are active, reserve and separated from service, from all armed forces."
"Companion pet adoption gives the men and women, who serve or have served our nation, the gift of unconditional love and friendship. It helps them navigate through the range of challenges they may face from service to civilian life with a devoted, loyal and trusted 'battle buddy' by their sides:
Living with emotional challenges such as PTSD, depression, anxiety and substance abuse recovery, companion pets help these veterans regain a sense of purpose and confidence in their futures. For some, a pet is a reason to live.
Coping with loneliness due to advanced age, lack of nearby family/friends or other dissolution of their social network, a dog or cat becomes their family in the most literal sense.
Transitioning from military to civilian life, where veterans leave a highly structured, disciplined environment and re-enter a world that feels unfamiliar and even unwelcoming, companion pets provide a critical 'bridge' to help veterans re-establish relationships with family, friends and activities they enjoyed prior to military service.
Filling the void of their absence due to deployment, pets become the center of more positive interactions within the family unit, especially where children are involved and a parent is serving far from home.
Pets for Patriots is no less transformational in its approach to saving the lives of our nation's most forgotten, at-risk companion pets. We inspire the adoption of dogs and cats that face near-certain death or long-term homelessness - adult, special needs and chronically homeless animals, and large breed dogs. To make these adoptions endure, we provide a range of benefits to make pet guardianship more affordable for our nation's heroes, including a generous contribution to 'welcome home' pet food and basics and access to discounted veterinary care. In addition, Pets for Patriots maintains a hardship program for veterans experiencing short-term financial difficulty, and a hero fund to help defray the costs of urgent or life-saving veterinary care. Learn more about and support our mission and work at http://www.petsforpatriots.org." Beth Zimmerman states.
My friends from PetConnect Rescue brought a few friends for you to meet!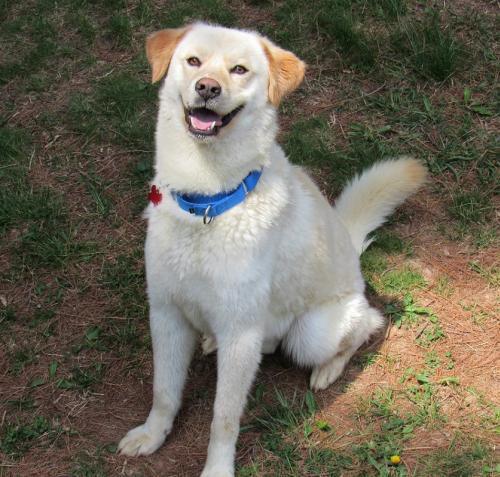 Bohdi is a 2-year-old, handsome, Samoyed husky mix who loves attention! He greets everyone with a wagging tail! He is crate- and house-trained. He walks pawsomely on a leash and knows a few basic commands!
He is good with other dogs, but not with cats. The ideal family will take him on adventures, too.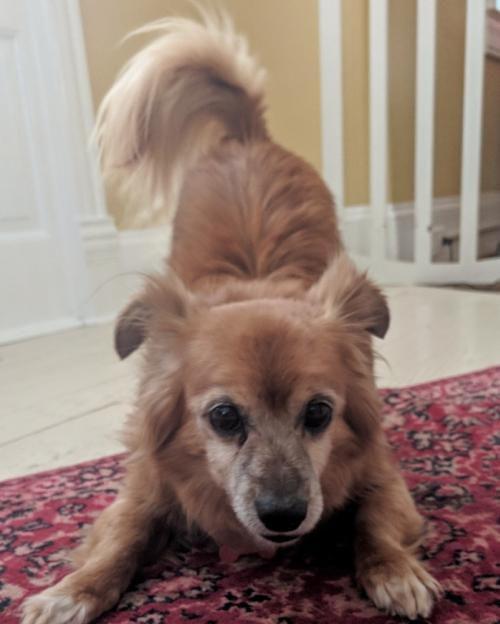 Meet Arnie, a loving 12-year-old guy who enjoys running and playing with other dogs. He would love to have a canine sibling in his new "forever home." He is a bit shy at first, but warms up to become a friendly, fun-loving fella. He is smart, house-trained and does pawsome on a leash! He will need a human who isn't gone all day. He loves cuddle time, too.
Lance is a pawsome cat with aspirations to be a cat potato, foot warmer or your best listener! He loves belly rubs and enjoys being scratched behind the ears. Lance loves life's simple pleasures. He wants a laid-back household!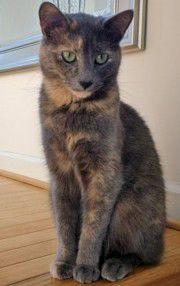 Gracie is a sweet, curious kitty who takes a little time settling into a new home. Once she's comfortable, she loves being petted and purrs for more. She loves being the center of attention! She likes following her humans around the house. At night, she'll sleep at the foot of your bed.
Gracie is very talkative. When her humans come home, she greets them with a cute meow. She is good with older mini-humans, a house with no other cats and with cat-friendly dogs.
PetConnect Rescue http://www.petconnectrescue.org, email: info@petconnectrescue.org or call 1-877-838-9171.
About Me:
Noah writes about dog/cat adoption, humor, dog adventures and facts about dogs and cats at www.fromthedogspaw.com. He is Dog to his human, Allen Pearson, Dog Photographer and Writer, www.allenpearsonsphotos.com, www.facebook.com/AllenPearsonsPhotos, www.instagram.com/fromthedogspaw, www.facebook.com/fromthedogspaw.