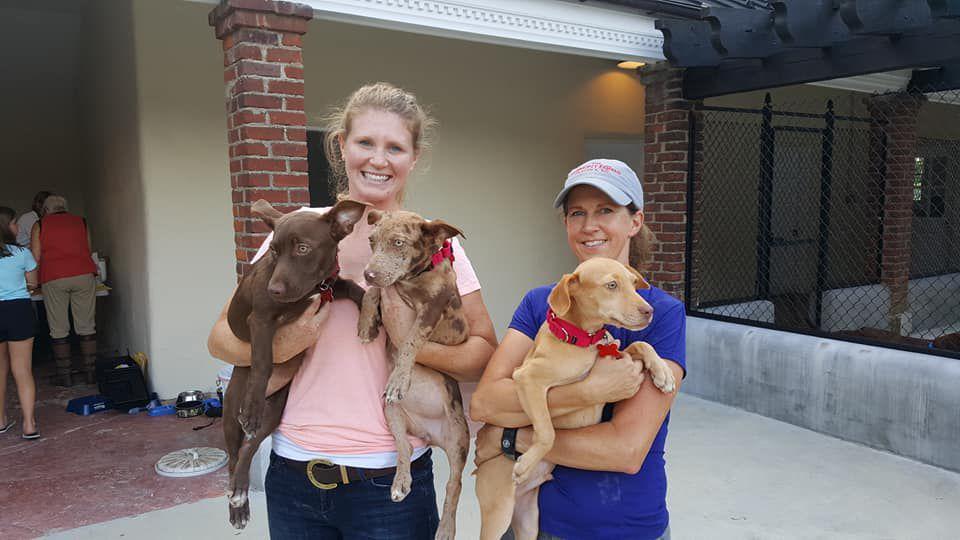 WOOF! The beautiful blue skies with white puffs of clouds and gentle cool breezes are a welcome change from the days of rains and storms of Hurricane Florence a few weeks ago. WOOFs! The week of Hurricane Florence began kind of barkingly scary. The storm looked like it was going to either come straight to Virginia or to my Aunt Prissyfaces house in North Carolina. Though it was to North Carolina, my aunt and uncle weathered the storm pretty well.
Paws, before humans knew the definite path of the storm, my humans made a few preparations for us while many local animal rescues were gearing up to head out to the animal shelters in North and South Carolina to assist in evacuating dogs and cats before the storm. At first, this pawed me. I was concerned dogs and cats were being taken from their humans or humans would be leaving their beloved pawed friends for higher ground without taking them. WOOF! Fortunately, for the most part, it was neither. The rescues were not taking animals from humans who were in Hurricane Florence's dangerous path. They went to the local shelters located close to where Hurricane Florence would come ashore to take animals who were already residing there because no humans claimed them prior to the storm. Barkingly, this way, the shelters will have room for any animals, who get separated from their humans during Hurricane Florence, to stay.
Did you know that PetConnect Rescue was founded by Lizette Chanock during one of the worst natural disasters in American history, Hurricane Katrina? Seeing the dogs and cats stranded after the storm got her attention, so she gathered friends to go help them. The efforts formed PetConnect Rescue, which has grown into a pawsome organization assisting dogs and cats.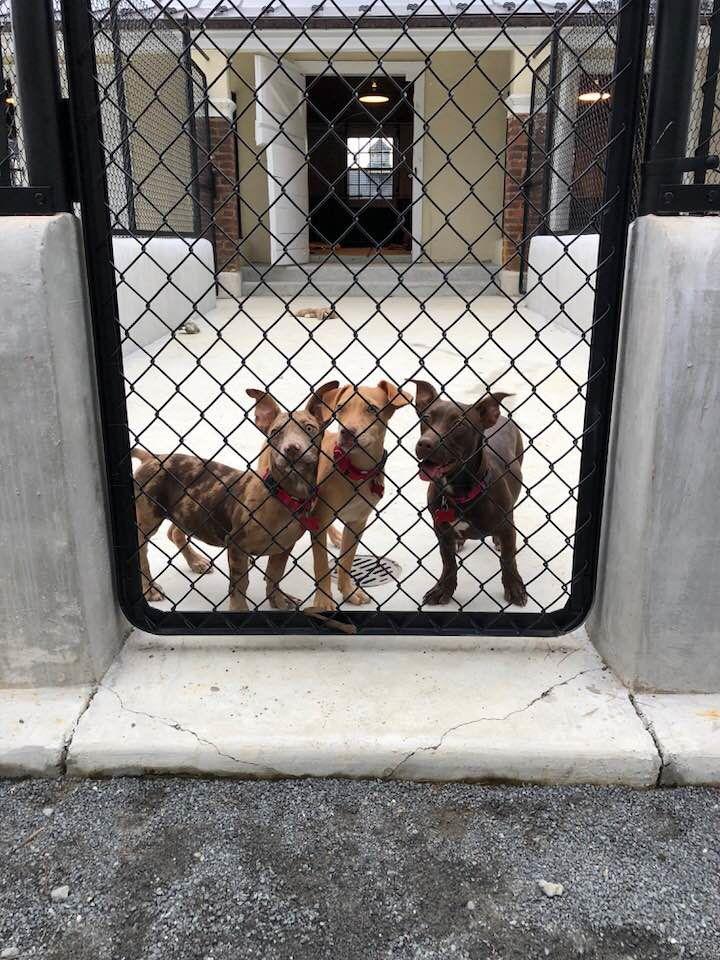 As the animals were rescued from shelters, they were placed in an air-conditioned van, with plenty of water for their long trip home to Potomac, Md. Once they arrived, they were greeted by humans who were pre-approved to be foster parents to these pawsome animals. The remaining animals, awaiting foster parents and adoption, went to PetConnect Rescue's Muddy Paws Farm or the Hadorn Canine Cottage for Senior Dogs. Photos were taken and a bio was written and posted on the PetConnect Rescue website. These efforts will help the darlings find humans to love!
Robyn Buchsbaum shares "PetConnect Rescue rescued 82 dogs and cats!"
I am always amazed, and thankful, as I am a rescue, at the pawsome efforts of my human friends at animal rescues who work so diligently to save the life of animals, giving them an opportunity to find humans to love and "forever homes." These animals often touch the lives of their humans in pawsome ways, making it a win-win situation. WOOF!
WOOF! WOOF! Interested in helping dogs and cats? Barks, a Pawction, an online auction to raise funds to assist in caring for animals rescued by PetConnect Rescue , is being hosted through Friday, Oct. 14! To learn more about this pawcellent way to help animals, pawlease visit https://www.biddingforgood.com/auction/auctionhome.action?vhost=petconnectrescue. PetConnect Rescue relies on donor financial support to pay for vetting, transport, supplies and training.
My friends at PetConnect Rescue brought a few friends rescued from Hurricane Florence for you to meet!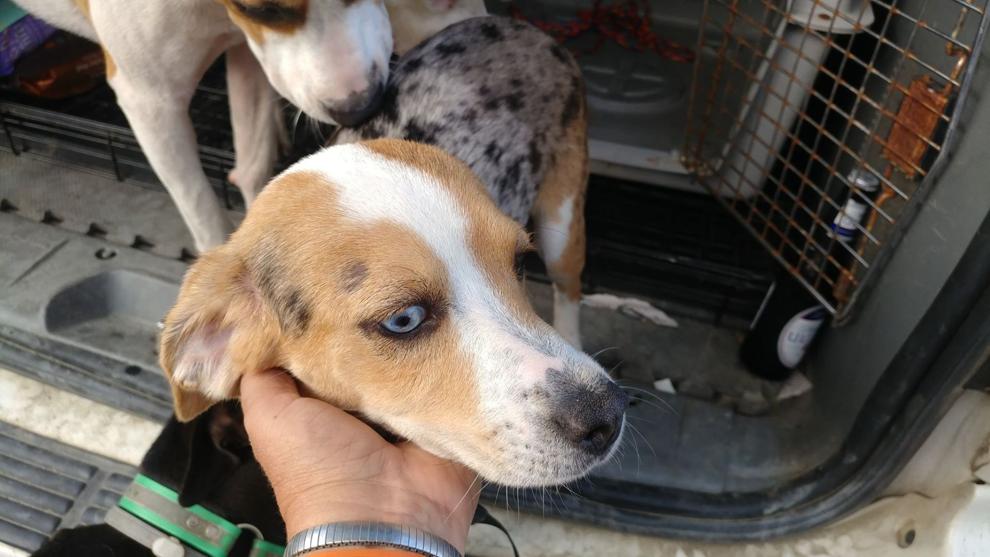 Chevy Chase is a 1-year-old boxer hound mix. He is a playful and sweet fella. He is pawsomely grand with mini-humans! He enjoys romping with his foster mom's dog too. Though he's playful and energetic, he knows when to settle.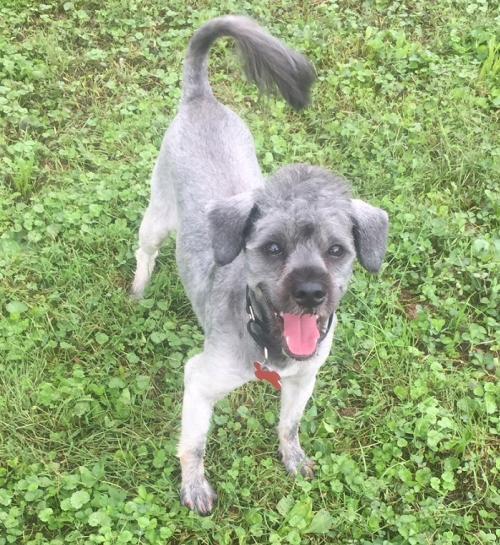 Introducing Daryl, a 3-year-old poodle schnauzer mix! He is a pawsome fella who loves all humans, including mini-humans. He is pawsome with other dogs too. Though he can be playful, he can be the snuggler too!
Meet Meowsters, Gertrude (black and white) and Georgia (brown tabby and white), two 10-week-old kittens who want to be adopted together. These two young ladies enjoy running, climbing, exploring and getting love from their foster parents. Since they've spent their lives together, they want to be adopted together. Meows.
All animals are neutered, up-to-date on vaccines and preventatives and ready for their "forever homes!"
Contact PetConnect Rescue, http://www.petconnectrescue.org, email: info@petconnectrescue.org or call 1-877-838-9171.
About Me:
Noah writes about dog/cat adoption, humor, dog adventures and facts about dogs and cats at www.fromthedogspaw.com. He is Dog to his human, Allen Pearson, Dog Photographer and Writer, www.allenpearsonsphotos.com, www.facebook.com/AllenPearsonsPhotos, www.instagram.com/fromthedogspaw, www.facebook.com/fromthedogspaw.