WOOF! They tricked me! I thought we were going for a ride and a cool trip to explore the universe and I find myself at a warehouse looking building. Since I go everywhere with my humans I thought pawssibly we were going shopping! Maybe some delicious treats are involved! WOOF!! Nope, I was tricked. WOOF!
Though I was greeted at the door by a pawsome lady, Lisa Castaneda, and I found a stash of pawsome treats just inside the door, I was barkingly skeptical as it didn't seem like a place to shop! Arf?
As we walked in, we were given a pawsome tour of a pawtastic facility inspired by Lisa Castaneda. She shared with me, "the vision for Aquatic Paws came when my dog Beamer, a pawsome German Shepherd, was diagnosed with Degenerative Mylopathy (DM). In December 2013, he started dragging his back paw causing open sores and wasn't able to jump into the care anymore. Research and many Veterinarian appointments determined he had DM which has a diagnosis of "put down" in 12-15 months. I loved Beamer so much I wasn't willing to accept that and began researching medicines and alternative therapies to help him. Two-recurring treatments kept coming back, massage and weightless exercise….. Swimming. Since there really are no local places you can take your dog to swim, Aquatic Paws was born!"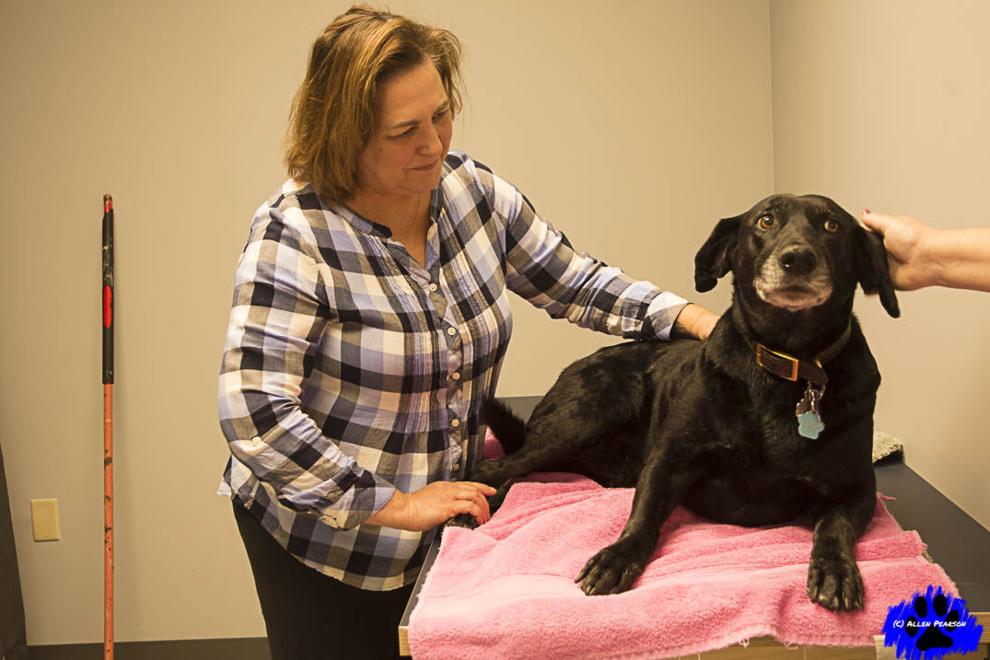 Lisa Castaneda, a registered nurse for over 21 years, trained to become a Canine Massage practitioner with Jonathan Rudinger, leader in pet massage and founder, of the PetMassage Training and Research Institute in Toledo, Ohio. Bill Castaneda is Lisa's right hand man and handles all the not-so-fun work. WOOF!
Barkingly, twice a week for over a year, Beamer received massage. Sadly, a few years after his diagnosis, Beamer passed away!
As we toured, I was tricked again, barkingly I went willingly I guess, but I found myself inside a machine which is called an "Underwater Treadmill!" Before long, water began filling tank and the treadmill began moving so I went with it! Lisa fed me the bestest ever treats as I walked on the treadmill. The idea is to give dogs a weightless exercise by using the water and the treadmill making them walk so it gives overall exercise! Much like when my human goes to Deep Water Aerobics. He goes through several exercises while he puts little pressure on joints and the like. Barks, I have to admit, I enjoyed the exercise and really felt awesome when we were finished. WOOF!
Barkingly, I did get myself a massage! OH. MY. DOGNESS!
Another really cool piece of equipment is the swimming pool. I thought about jumping right in and playing forever, and gave paw to the idea of dragging my human in too or at least soaking him with splashes! But, I behaved myself- for that moment in my life. Lisa explained the benefits of using the pool to assist with joints and arthritis along with many neurological conditions too.
WOOF! Aquatic Paws has been growing tp help rescue dogs and expanding to help horses too. Combining her love of animals and helping them, Lisa is one pawsitively barkingly happy animal lover.
Aquatic Paws specializes in aquatic training and exercise for your pet. A Hudson Aquatic's freestanding canine pool and AquaPaws Jr. underwater treadmill system are perfect to enhance the health and well being of your dog. Whether due to an injury, neurological condition, relaxation or fun your dog or cat can benefit from their pawsomely unique individualized services. Barks! Add a massage too!
These kind of tricks I don't mind, I had a pawsome time visiting with Aquatic Paws! I think I will be pawing my human to take me for a swim, a walk on the treadmill and a massage often! Barks!
Learn more about Aquatic Paws at www.aquaticpaws.com, (571) 620 -AQUA (2782 ). Appointments are required so the dogs or horses can receive a 1:1 care and lovin's by pawsome Lisa Castaneda!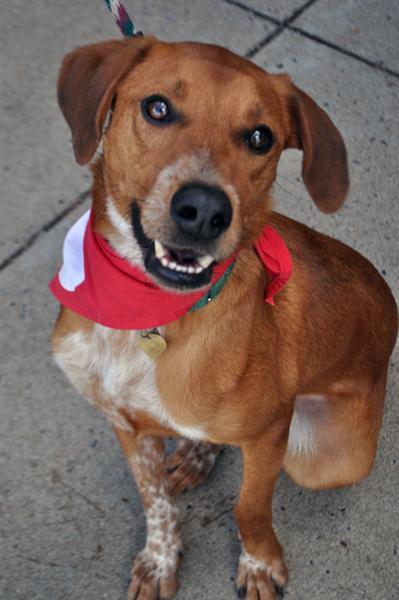 Please meet my friend Jay Z from Homeless Animals Rescue Team. He is one happy 2-year-old Lab/Pointer mix. He is dog friendly, has no cat history and is good with older mini-humans. He loves playing chase, snuggling, and makes a great couch companion. He enjoys going for rides. As a pup, he has a good bit of energy. Homeless Animals Rescue Team, www.hart90.org, 703-691-HART, hart90office@hart90.org.
About Me:
Noah is Pawthor of www.fromthedogspaw.com- A blog about dog/cat adoption, humor, dog adventures and facts about dogs and cats. He is Dog to his human, Allen Pearson, Dog Photographer and Writer, www.allenpearsonsphotos.com, www.twitter.com/AllensPhotos www.facebook.com/AllenPearsonsPhotos, www.instagram.com/fromthedogspaw, www.facebook.com/fromthedogspaw, www.twitter.com/fromthedogspaw