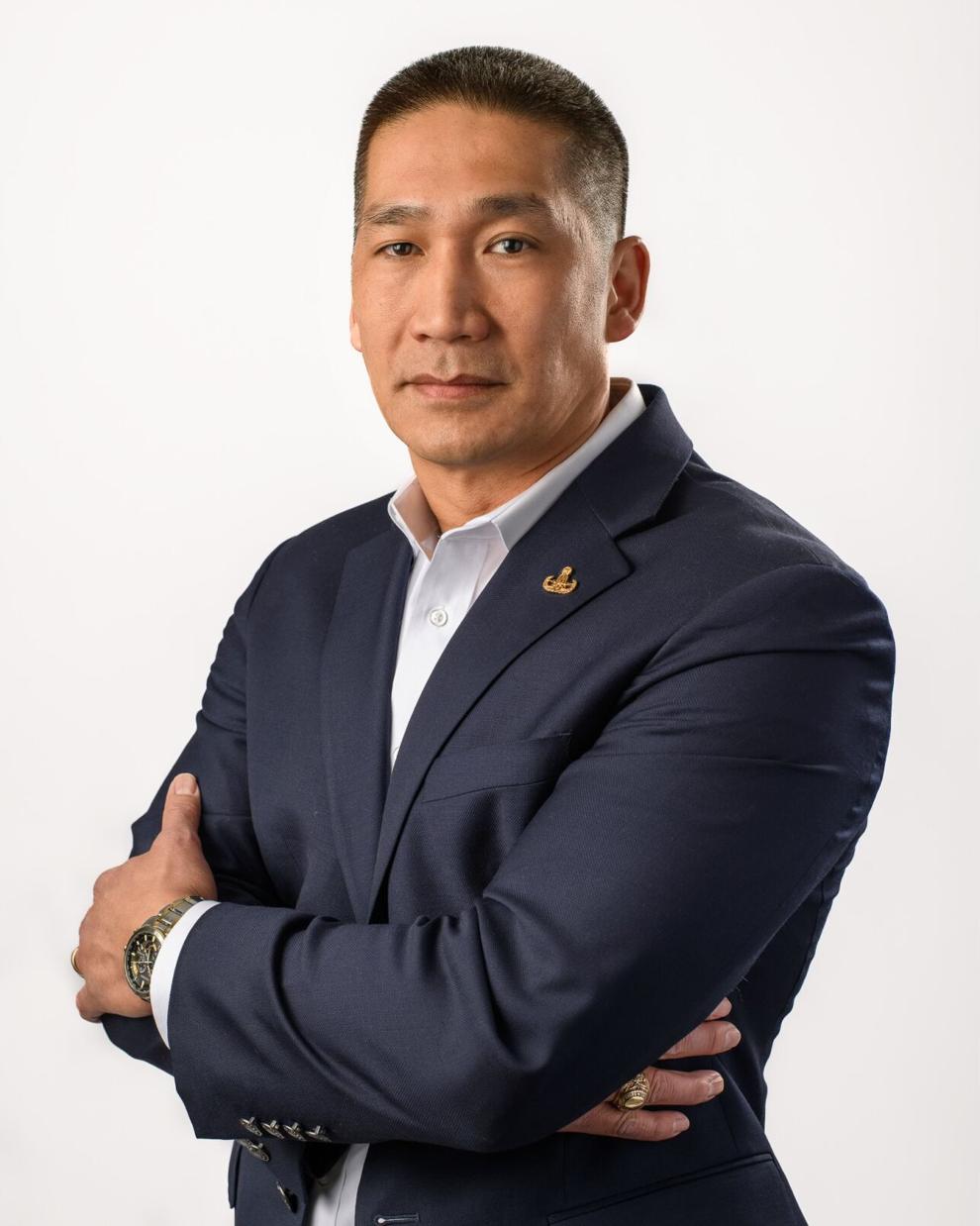 Karina Lipsman and Hung Cao join 11th District nominee Jim Myles on the slate of Republican candidates running for Congress in November's general election.
Lipsman won the convention in the 8th District. She will face the winner of the race between incumbent Representative Don Beyer and challenger Victoria Virasingh which will be decided in late June. She bested four other candidates with 61.50 percent of the vote.
Both nominees came to the U.S. as refugees -- Lipsman from Ukraine, and Cao from Vietnam.
The Arlington resident came here with her mother and her grandparents, who left when the country was still part of the Soviet Union, according to her website. They lived in low-income housing in Baltimore City and survived on food stamps. She said that she had the opportunity to make something of herself because of her mother's sacrifices, and applied to become an American citizen as soon as she turned 18.
She attributed her win to campaigning on the issues. "The delegates heard my message loud and clear, and I think appreciated my dedication on the issues impacting their lives, rather than taking the bait on last-minute 'attack politics' which is the lowest form of campaigning."
She said that the most pressing issues facing voters in the 8th depends on who you ask. "I plan to ask everyone what the most important issue in their lives is," she said. "This is not my campaign; it's the People's campaign and I am their candidate."
"I don't care if you are a Democrat, Independent or Republican," said Lipsman. "You know what doesn't have partisan lines? The impacts of inflation, gas prices, high rent, skyrocketing interest rates, grocery and baby formula shortages, failing schools, inappropriate actions by teachers and corrupt cover-ups by school administrators. These issues impact us all, and I plan to focus on common sense solutions to achieve a common goal."
It took Lipsman only three years to earn a Bachelor's degree in Economics from Towson University. She later got a Master's degree in Engineering from Johns Hopkins University and has worked for several national defense contractors.
To learn more about Lipsman, visit karinaforcongress.com.
Cao secured the 10th District nomination in the ninth round with 52.8 percent of the vote, ahead of 10 other candidates. More than 15,000 people cast ballots in the firehouse primary. He will face incumbent Jennifer Wexton in November.
Cao and his family escaped in 1975 shortly before the fall of Saigon, according to his website. He lived in the U.S. and West Africa and is a member of the Thomas Jefferson High School for Science and Technology inaugural graduating class. After that he went on to the U.S. Naval Academy, and was commissioned as a deep sea diver and explosive ordnance disposal officer. Cao retired from the Navy after 25 years of service and combat deployments to Iraq, Afghanistan and Somalia.   
"Virginians spoke loudly last year when they voted in Glenn Youngkin saying they wanted a political outsider," said Cao, explaining that high inflation and energy prices are making it hard for Virginians to afford basic necessities the topic on every voter's mind. "Another issue of serious concern is what's happening in their children's classroom – we need to be educating, not indoctrinating.
"We have serious problems in this country that require unity and common-sense solutions," he said. "We need to empower parent involvement in the education and development of our children. When I was at TJHSS&T, the only thing we worried about was Calculus, Physics and Chemistry. How has education morphed into press political ideologies onto students? After two years of learning loss from the pandemic, we need to get back to the basics of reading, writing and arithmetic.
"We need to stop looking for things that make us different and instead share the things that unite us all together," said Cao. "We are all Americans and have a deep love for this great country."
Cao and his wife, April, started a nonprofit which builds beeping Easter eggs for children with visual impairments. "We wanted to teach our kids an important lesson on inclusivity and services to those less fortunate than themselves," he said. "Above all, it's a lesson on compassion."
To learn more about Cao, visit hungcaoforcongress.com.