Man arrested in Harrisonburg linked to two killings in Fairfax County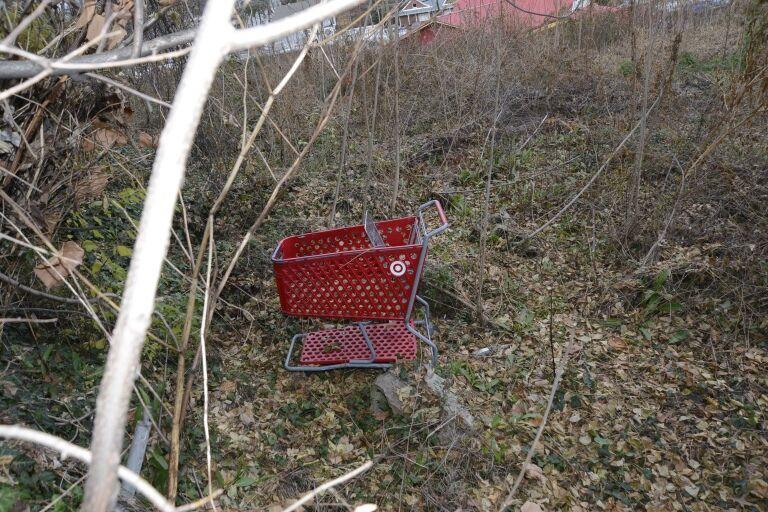 The Fairfax County Police Department is investigating an alleged serial killer.
FCPD Chief Kevin Davis is calling the suspect the "Shopping Cart Killer" because he connects with his victims on dating sites and then meets them at motels. The chief said the suspect does unspeakable things with his victims and transports their bodies to their final resting place in a shopping cart. 
"The good thing he's in custody," said Davis. "The challenge that remains is identifying other victims." 
After the bodies of two victims were found in Harrisonburg, Harrisonburg Police arrested Anthony Robinson, 35, of Washington, D.C. November 23 and charged him with two counts of first-degree murder in addition to two felony counts of concealing, transporting or altering a dead body after two victims were found dead in an undeveloped lot that same night. Charges are forthcoming in Fairfax County.
Detectives from FCPD Major Crimes Bureau were contacted December 7 to assist the Metropolitan Police Department with the case of missing person Cheyenne Brown, 29, of Washington, D.C. Brown, took the Metro to the Huntington Station September 30 and had not been heard from since. Cell phone records show she was in the vicinity of The Moon Inn Hotel in the 6100 block of Richmond Highway in Alexandria. Additional records show that the suspect and the victim were both in the vicinity of that hotel on the same day.
Remembering that the Harrisonburg victims had been transported in a shopping cart, detectives noticed during their investigation a shopping cart near the edge of the woods in the 2400 block of Fairhaven Avenue just off Route 1 December 15. Upon further investigation, detectives found a plastic container containing human remains. 
"Detectives tentatively believe the remains discovered in the container are that of Ms. Brown," said Maj. Ed O'Carroll, chief of the Fairfax County Major Crimes, Cyber and Forensics Bureau. "The tentative identification is based upon a very distinct tattoo that Ms. Brown had on her body." Further DNA analysis is required to positively and scientifically confirm her identity he said. 
According to O'Carroll, Brown's remains were not alone in the container. The remains of another unknown individual were also discovered. Both were in an advanced state of decomposition. Davis said they have leads they are following which they hope will help identify the second set of remains.
When the remains were found, flyers for missing California woman Stephanie Harrison were also discovered along Route 1, according to FCPD officials. Detectives then reached out to police in Redding, Calif. Based on the flyer and recent registration records, FCPD detectives believe the woman stayed at the same hotel. They continue to explore the possibility that she may be the fourth victim. 
The Harrisonburg victims were Allene Elizabeth "Beth" Redmon, 54, of Harrisonburg and Tonita Lorice Smith, 39 of Charlottesville. Before the discovery, both Harrisonburg and Charlottesville Police departments were conducting separate missing person investigations. Although the two victims were found within a short distance of each other, their deaths took place at different times, according to the Harrisonburg Police Department. Of the four women killed, two victims have been identified, one tentatively identified and one unknown, according to the chief. The victims range in age from 29 to 54. 
 "There may be other victims in this case," said O'Carroll. He asked for the public to either call the Fairfax County Major Crimes Bureau at 703-246-7800, option 2, or the Crime Tip Line at 1-866-411-TIPS. "Justice will prevail and the offender will be held accountable," O'Carroll said they were not ruling out if Robinson had an accomplice, "for what he did and how he or they did it."
The FCPD chief noted that Robinson was transient, with address history as far north as New York, and had a varied job history over the years. Davis said they are painstakingly going through Robinson's history. Detectives continue to follow additional leads and would like to speak with anyone who may have information about Robinson, this case, or may have had previous interactions with him. 
Robinson has an attorney, but they have not issued a statement, according the Chief Kelley Warner, of the Harrisonburg Police Department.
These are being investigated as the 20th and 21st homicides year to date in Fairfax County. In 2020, there were 15 homicides year to date.