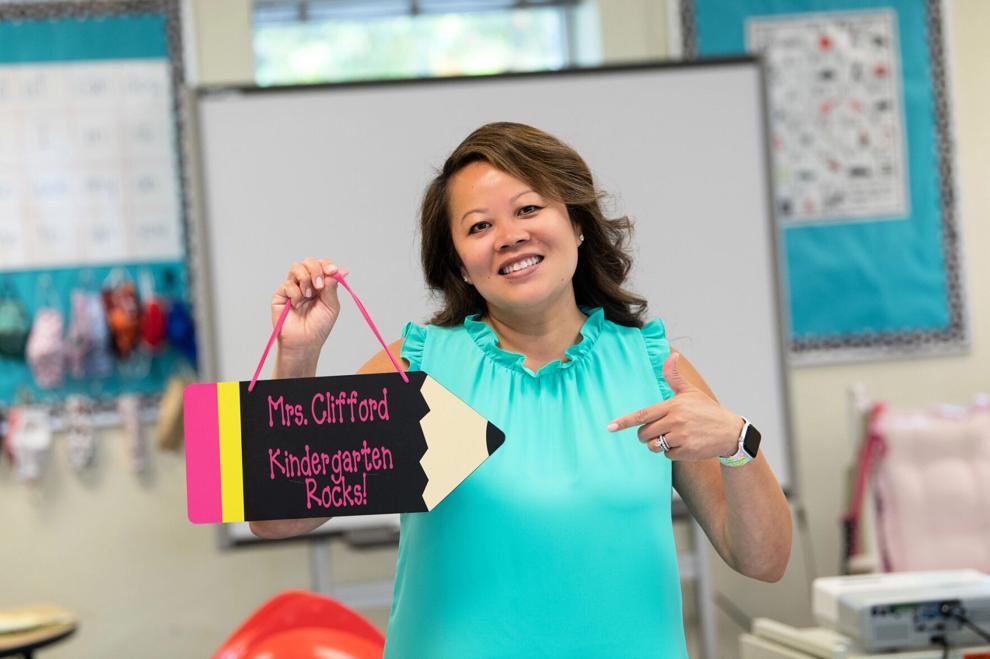 Kathy Clifford was devastated. Not only would she not be able to say goodbye to her students, but she only had minutes to pack before the school shut down due to the ongoing COVID-19 pandemic.  
"I couldn't bring my rocking chair home. I couldn't breathe. I didn't know what books to bring," Clifford recalls.
The 23-year veteran of Floris Elementary was facing perhaps her most significant challenge. The challenge was greater than switching from teaching fourth grade to kindergarten.  It was one challenge greater than what took place more than a decade ago when the school roof collapsed.  
Now, as a kindergarten teacher, Clifford has the task of helping bring young and fresh minds into their first exposure to school life. However, unlike the roof incident, Clifford wasn't able to be around her students. Following the announcement in March, her plans had to shift online, and with it came the loss of several memorable opportunities.  
"We couldn't do our leprechaun hunt, gingerbread man hunt, the songs that we sing, all of it," Clifford said. "We couldn't do those traditions."
But Clifford is no stranger to dealing with a challenge. Like her colleagues, Clifford began this year teaching virtually. At the end of the first quarter, she volunteered to come back and teach in person, where she felt more comfortable. Also, she wanted to give the kids an idea of what it was like to be in a classroom that they would eventually have to return to.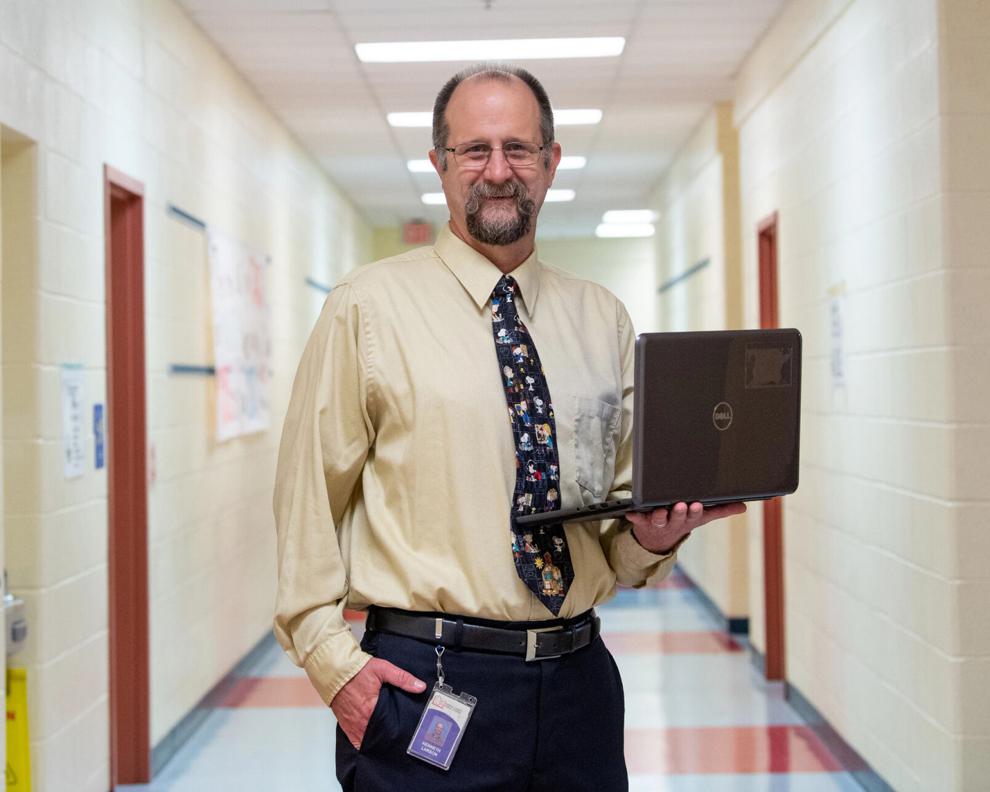 "I had some students that were with me four days a week, some students with me two days a week while the rest were at home, she said.
With only one assistant in the classroom and shifting back and forth on separate laptops, you can imagine the time and stress in addition to all the work. Still, given how the kids reacted, it's fair to say Clifford has done an impressive job. 
"Every time we would say we went to recess or say we left the classroom, we could say bye to each person, so it was still building a community, we were still having kindergarten," she said.
However, her efforts weren't just limited to the classroom. While managing life as a teacher, she has the pleasure of lifting the spirits of her daughter Kenzie, a cheerleader for South Lakes High School. Clifford says that while being at home is hard to manage space, seeing her daughter do little things such as "pack a backpack and go to school and hold a pencil" was pure excitement. 
Fellow teacher Ken Larson is in a similar boat. Like Clifford, he had to shift grades. Both his son and daughter have left home, with the former graduating from Virginia Tech and the latter attending the University of Virginia. 
Like Clifford, Larson also taught at Floris at the time of the roof cave-in, and navigated the incident with ease. Now, as a fifth-grade teacher and a native of Floris since 1998, Larson misses the ability to be with the students and often sees the experience as a way of catching a student who has a problem right away. 
"I felt that in a classroom very frequently, I could look at a student who was working, and I can recognize they were having a problem, before they knew they had a problem," he said.
Larson makes a valid point. The best teachers are known for seeing a student who is struggling and making an effort to help them. Plus, when on camera, there are times when students may not be as fully engaged as they would be if they were in a classroom. 
Also, in a period such as recess, when kids are out on the playground having a blast and others are in the fields playing football, soccer, etc, teachers like Larson and Clifford, while often talking with their colleagues, take the time to see just how the kids are faring amongst their peers. 
"To me, it's one of those more important times to watch a child be themselves," Larson said. 
With life shifting towards a path of normalcy, it couldn't be sweeter. Yet, changes are consistently reoccurring. So, what do you do? In Clifford's case, she straps on her cape and saves the day yet again. Once again, moving classrooms while keeping spirits high and her students on her mind. 
"If that's what it takes for all of us to be together, for all of us to have breakfast, snack, and lunch, I will do it," she said.
Clifford said one of her happiest moments is seeing all her kids be together, with their first meeting "almost feeling like another first day of school." Sure, they still are learning the basics of washing their hands and being safe, but for a kid, there's really nothing better than being in school and being around friends. 
After all, what's better than having teachers who have hearts so big and so whole that they go the extra mile to make sure their kids are able to enjoy an experience that only occurs once in their life?