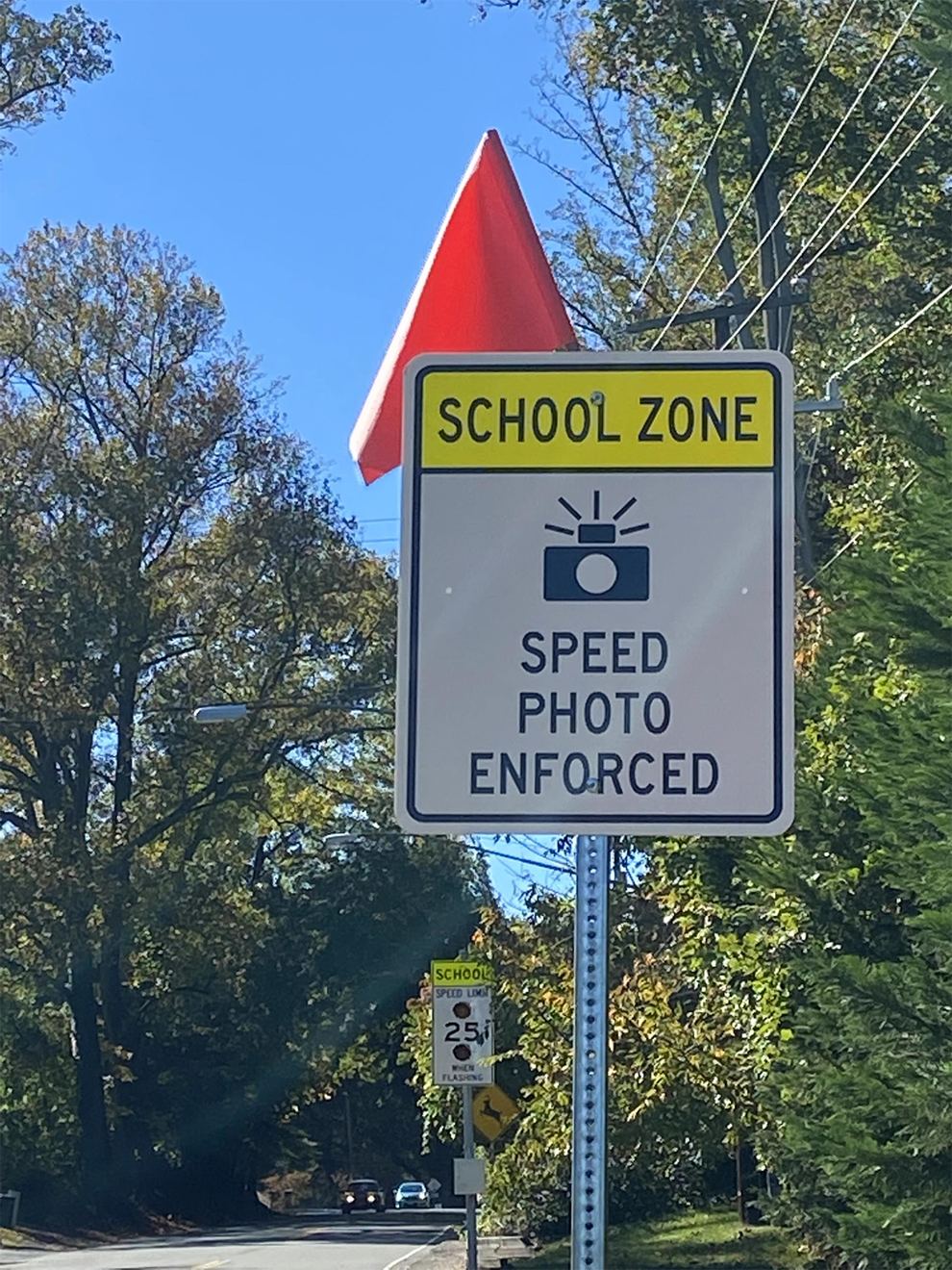 New speed enforcement cameras placed near school zones in Fairfax City are now active. 
The cameras were installed along Old Lee Highway, Fairfax Boulevard, and Jermantown Road to protect students who attend the city's four schools, and Woodson High School and Frost Middle School in Fairfax County. Portable cameras are available to enforce reduced speed limits in highway work zones to protect city work crews and contractors working in the right of way.
New legislation was enacted by the General Assembly in its 2020 session and signed by the governor, granted limited photo speed enforcement authority to Virginia localities. Specifically, the legislation permits speed camera enforcement in active highway work zones and active school crossing zones.
Following a public hearing March 9, Fairfax City Council adopted an ordinance amending Chapter 98 (Traffic and Vehicles), Article 1, of the Code of the City of Fairfax, Virginia, to add a new section 98-22, pertaining to the use of photo speed monitoring devices in highway work zones and school crossing zones.
The enabling authority permits fines up to $100, and citations may be issued once a vehicle exceeds the applicable active school zone or active work zone speed limit by at least 10 miles per hour. To allow drivers a chance to adjust to the new enforcement method, drivers who are photographed speeding will receive only a warning citation during the first 30 days. At the conclusion of the one-month grace period, citations will be processed in the same manner as citations issued in the city's red-light camera program.