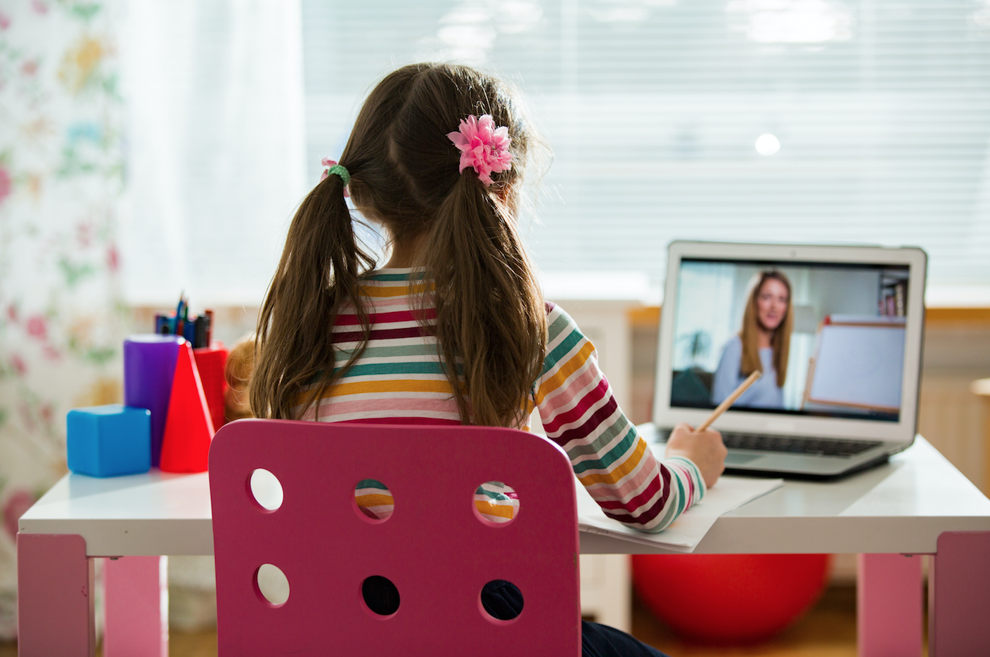 As Fairfax County Public Schools began classes virtually this Tuesday, teachers and county staff members spent the summer preparing services and resources for English learning students. 
In Fairfax County, over 27 percent of students are English learners, and over 200 languages are spoken. 
According to Richard Polio, Director of ESL Services at FCPS, the county made thousands of phone calls over the summer to families with English learning students to ensure they have the proper technology to start the virtual school year. 
The county has created parent information phone lines in a variety of non-English languages to help answer parents' questions remotely and connect them to appropriate resources. Some languages offered are Spanish, Arabic and Chinese. 
"Almost all of our schools have a parent liaison who is bilingual or trilingual in some of the more dominant languages at those schools," Polio said.  
ESL teachers will be supporting K-12 teachers in content classes throughout the day. 
"So in mathematics, social studies, science, English, even in specials for our level one students," Polio said. 
Students will also have virtual "English development time" with ESL teachers everyday. 
"A big challenge in the virtual environment is having students talk, and talk to each other," Polio said. "Speaking and listening is such an important part of a student's progress in their English language development." 
ESL teachers were trained over the summer on ways to engage students in writing and speaking activities. Polio said ESL teachers received 10 to 15 hours of training.  
"There's no denying this is going to be challenging for our new immigrant students and our English learners," Polio said. "Unfortunately this is not the best environment that anyone wants to start school in."
According to 2018 U.S. Census data, immigrants made up 31 percent of Fairfax County's total population. Spanish is the most commonly spoken foreign language in the county. 
Justice High School in Falls Church has the highest number of ESL teachers in the county with 30 teachers this school year. Herndon High School follows with 25 ESL teachers. 
According to data provided by JHS, as of Sept. 3 there are 840 English learning students this year. About 82 percent of the student body speaks a foreign language, with 55 languages spoken and students from 64 different countries.
Spanish is the highest spoken language at JHS, followed by Arabic. But Jessica Milliken, ESL Department Chair at JHS, said there's a large gap between the number of speakers of these languages. Milliken anticipates this coming school year to be more challenging than the spring semester, when the district first took on virtual classes.
"The biggest difference between what's happening now and in the spring is the teachers already had those relationships with the students," Milliken said. "It's hard to talk to anyone on a computer, let alone when English isn't your first language." 
To help ease students and parents into virtual English learning, FCPS is using a computer- based texting system that translates messages into different languages for parents. 
"If someone has a class of 15 Spanish speakers, to Arabic speakers, to Urdu and Thai, they can send one message, write it in English from their desktop and that'll automatically get translated and pushed out to those parents," Milliken said. 
Milliken raised concerns that students' time could be split between school and work. In the spring, students were expected to attend two days of school a week, but now that has increased to four days a week. 
"Learning English is hard, and then you compound all that with the trauma of COVID and the fact that many of their families have been sick," Milliken said. "It's spread really fast through our community." 
Extra funding has been allocated to provide additional learning hours to English learning students after school or on Saturdays throughout the county.