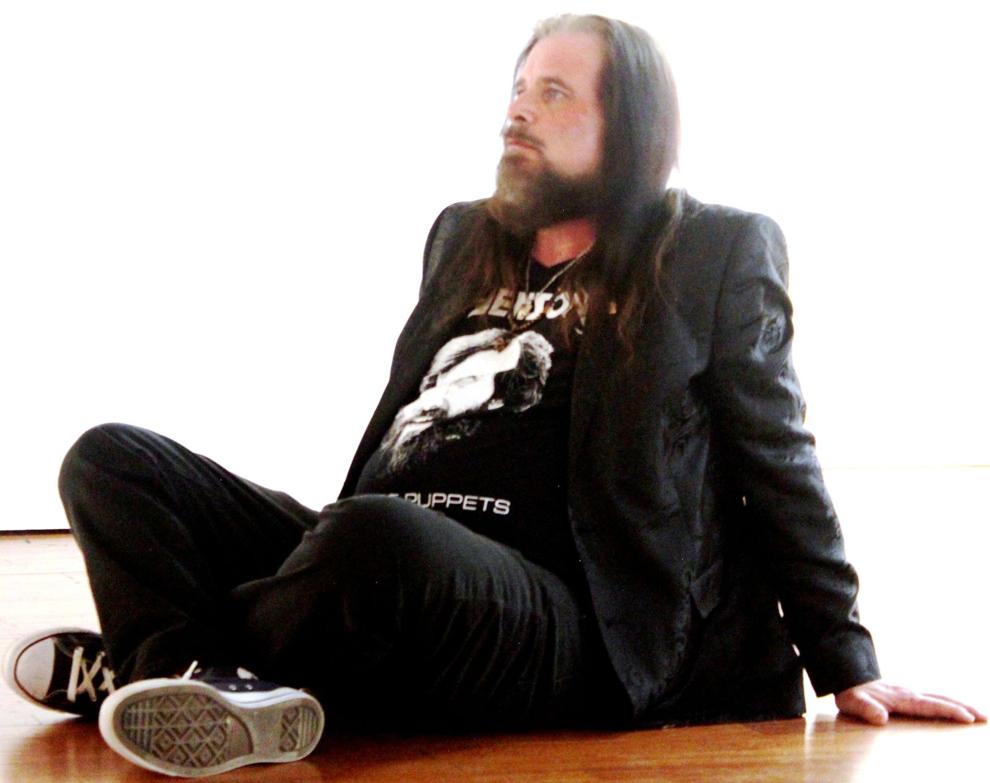 After listening to Gilchrist's entertaining talk to his Workhouse Arts Center's audience, you come to understand why Jim Henson chose him to create his Muppets comic strip.
"Jim Henson liked to surround himself with people that have a lot of energy and love to give," said Gilchrist, and continued recalling how Jim Henson hired him, "For two years, the people who were doing his Muppets Comic Strip looked for different people that were the most famous professional cartoonists and writers in the world and Jim turned them all down, and then he hired me. No one knew who I was, but he liked the way that I drew; he liked the fact that I understood the characters and that just as a fan, I could write jokes and tell stories and be those characters and be the writer, and so with really no international [name] behind me, this being the most famous comic strip in the world, you know, he hired someone with no experience, but someone [who] had the vibe, someone who understood what he was trying to do and draw well enough and tell the story well enough to do it. Jim loved his work. He was a genius, a visionary, and he liked to surround himself with people that have a lot of energy and love to give, and I was one of those people."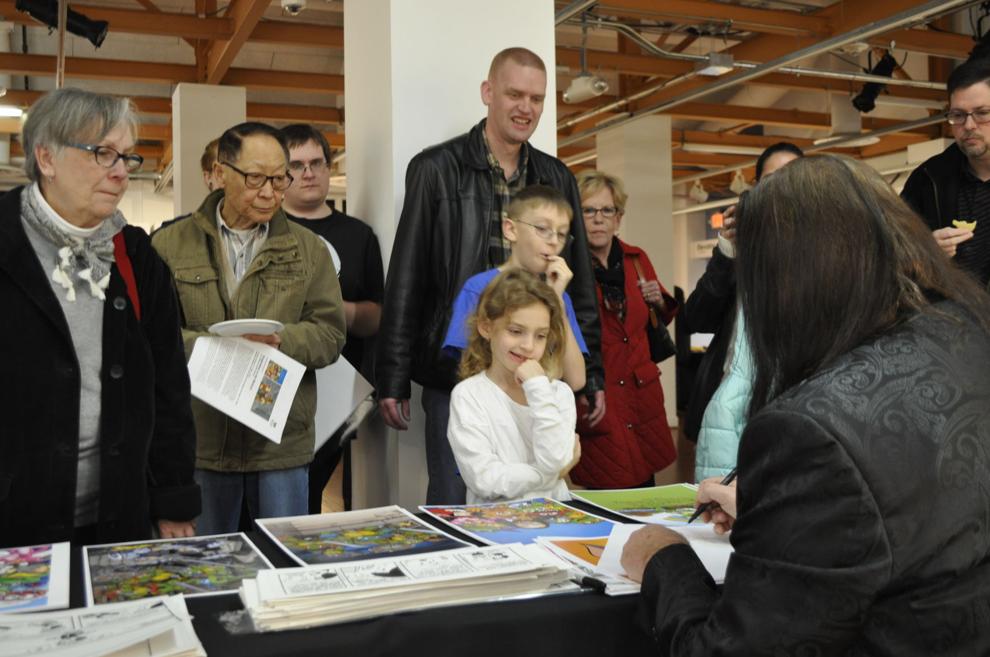 Gilchrist understood and shared Jim's vision. "Jim was born in the South; he found his calling and realized that what he wants to do is make you laugh and have fun and be silly, all out of love, and I keep doing that. Jim's vision was that we all should love each other and that we are all equal. If he could have the whole world smiling and the whole world feeling good, we might not have time to kill or hate each other; it is a feeling that we all wanted. I know it is crazy to think that a cartoonist, a puppeteer and a writer could stop war, but no one can, right? But for a moment, we can all love each other."
When asked who inspired the artist in him, he said, "my mom; my dad was in prison so my mom was a single mom. She worked as waitress in a diner, and this is in the late fifties and early sixties; no childcare, so she took me to the diner with her; she would open up the newspaper and the comics and show me how to draw circles and say, 'here, draw all of that.' So my mother inspired me, and then Walter Lantz, the creator of Woody Woodpecker. As a very, very little boy, I watched him on television, showing us how to draw Woody Woodpecker and then I wrote him when I was 10 years old and he became my mentor."
Do you want to know why he keeps his hair long? After getting divorced from his first wife, who used to ask him to cut his hair, he did not need to do that anymore.
Jaynelle Hazard, director of exhibitions at Workhouse Arts Center, explained her choice to feature his exhibition. "I chose this exhibition because of what is currently going on with our performing arts department. In our performing arts department we have a Broadway musical called "Avenue Q" which is now playing through April, and the play features human actors as well as puppets. So we try to create programming across the campus that ties in together and create this consistent voice."
Guy's iconic Muppets artwork was enshrined in the Smithsonian Institute in Washington DC. As a symbol of a National Treasure in 1984 after he was Guest of Honor at the White House.
The exhibit, "Imagination is the Medium," will be on view on the second floor in the McGuire Woods Gallery until April 1.