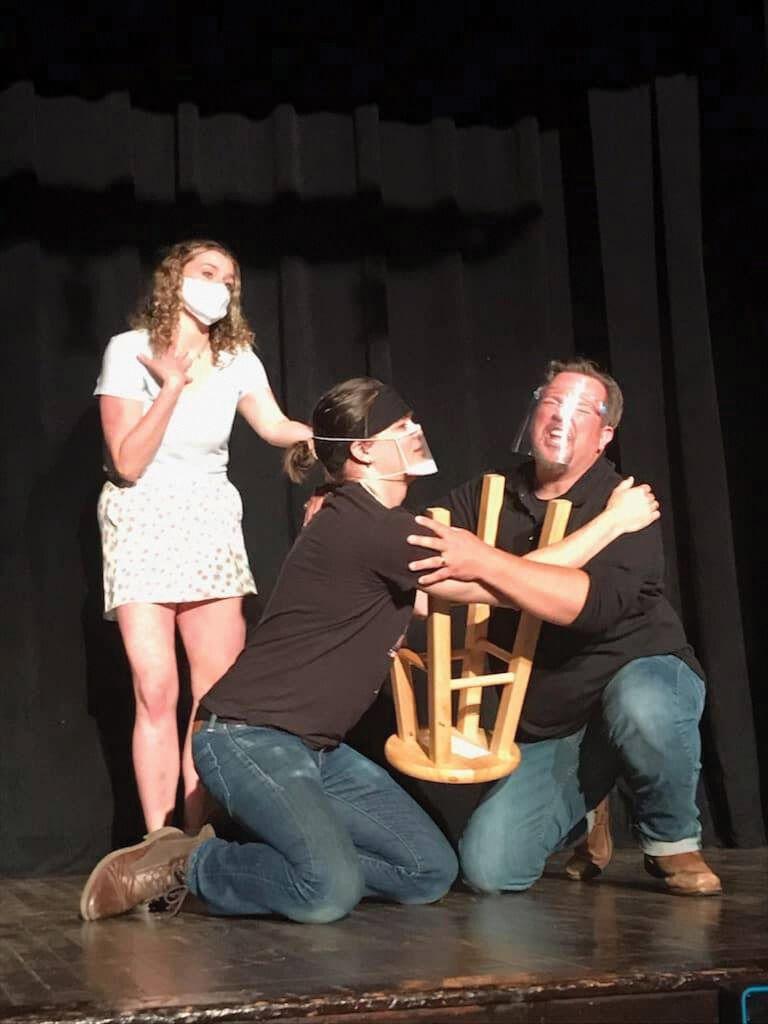 An improv group kept the show going while other forms of entertainment were forced to close down during the coronavirus pandemic.
Calamity Improv has been hitting the stage since 2018, entertaining audiences with their brand of improv theater. The group has performed in different venues in Fairfax County such as the Grace Episcopal Church, the Dark Horse Theater and their birthplace at Arts Herndon. Since their inception the group has doubled in size from seven players to 14 with new performers rotating in and out every so often.
The troupe's philosophy on performance is to make people laugh and think. "They work to be smart and clever," said Arts Herndon President Joanna Ormesher. "It's a family show, no profanity or rudeness. It sets them apart from other groups. It's why people keep coming back."
The subjects that the troupe take on range from the topical to the random. They welcome suggestions and comments from the audience which could be as mundane as the art on the walls of the arthouse, which was one time the paintings on pizza boxes on exhibit. 
The pandemic changed things for the troupe and for Arts Herndon but they found a way to thrive not just in giving the players more material to work with but from the way they brought their performances to their local community.
Shows were taken outdoors with the newly created Arts Herndon Lawn Stage since the Centers for Disease Control had recommended no indoor shows. The Lawn Stage made a difference since it meant the show didn't have to close down completely and could carry on performing. In addition to the improv, the art house could host other performances such as Shakespearian plays and poetry slams that kept the entertainment coming.
Even before the pandemic began the troupe gained a reputation which attracted players who wanted to share the stage with the group. The players are tied to the community though local theaters such as Dark Horse and some are also students from Herndon High School who join in on occasion since one of the troupe's members is a drama teacher at the school.
While the shows are able to go back indoors at Arts Herndon they are still performed outside. One of the troupe's most recent shows brought in a large group of 70 people which according to Ormesher, is a big crowd for them. 
As life begins to get back to normal, the troupe will begin to branch out into new things. Ormesher mentioned that the troupe will offer team-building classes for businesses that look to improve their office culture. This isn't out of the ordinary since the Second City Improv in Chicago has offered such classes for years. 
Calamity Improv performs at the Arts Herndon every second Saturday of the month.