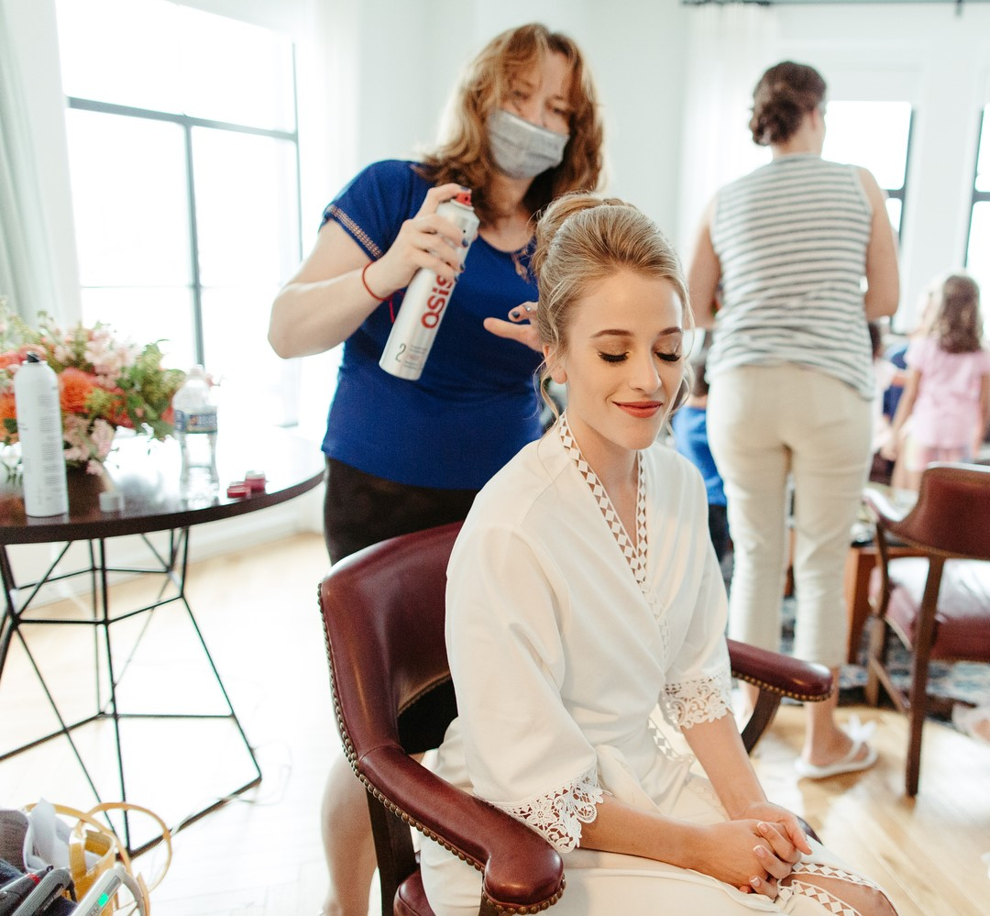 When it comes to salons, the first image that pops up is often a place for everyone to get their hair done and look elegant for any occasion. Natalya Anderson has always had a feel for bringing elegance to her customers. 
Originally from Ukraine, Anderson arrived in the United States in 2001. She started as a seamstress and found herself getting more and more integrated into the cosmetology business, now having worked in that field for 18 years. Eventually, in 2018, she and her partner Charles Orth opened up Alya Salon and Spa. Located in Vienna, Alya Salon and Spa currently belongs to the Vienna Business Association. The salon prides itself on providing beauty to its patrons.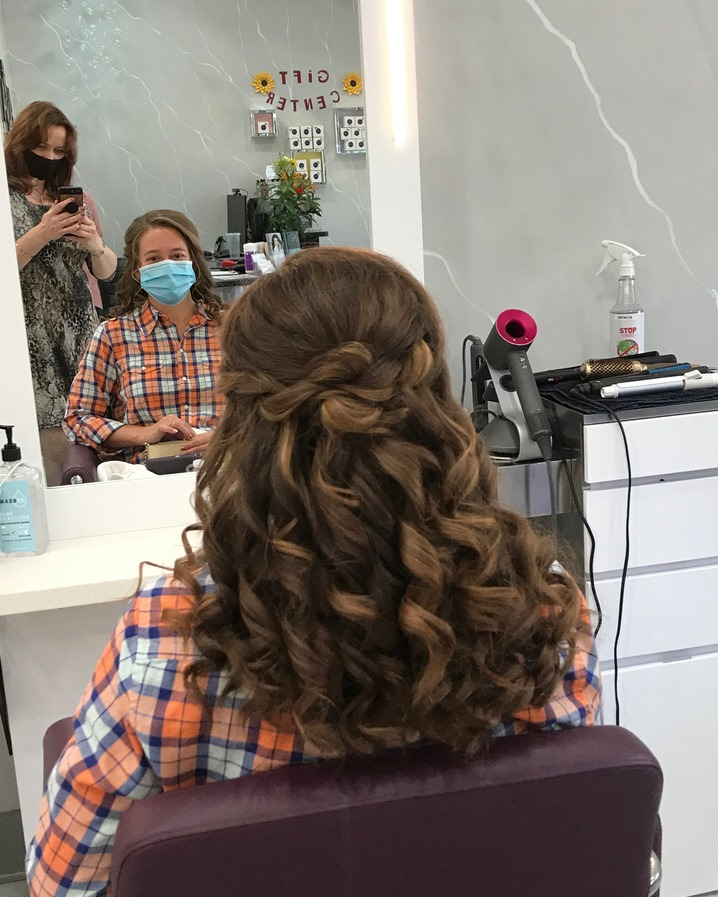 Orth met Anderson in 2008. Though he currently works as a software engineer, Orth has been tremendous in giving Anderson the support she needs. 
"Natalya has done a lot of work with the modeling industry," said Orth. "She also did a lot of weddings and has also put together photoshoots."
Before opening, Anderson did her homework on how salons operated and felt she had what it took to manage her own. "For many years, looking at different salons and how they are all put together, I thought I could do it differently or do more," she said. 
When the salon first opened, Anderson found different ways to interact with her customers while also promoting her brand. "Back when we started the business, when we had new clients coming in the door; we gave them a little welcome package with small samples and introductions to local businesses, and still do so to this day," said Anderson. 
In this day and age, it's always a good sign where a business gives back to its patrons with small items of appreciation. More often than not, loyalty is formed, and the business thrives. Alya Salon and Spa is also active in the community and constantly donating to charities. "We have what we call a 10-10 plan," said Anderson. "If you come in with a charity, we will give you 10 percent off. And then we also give a 10 percent donation towards the charity."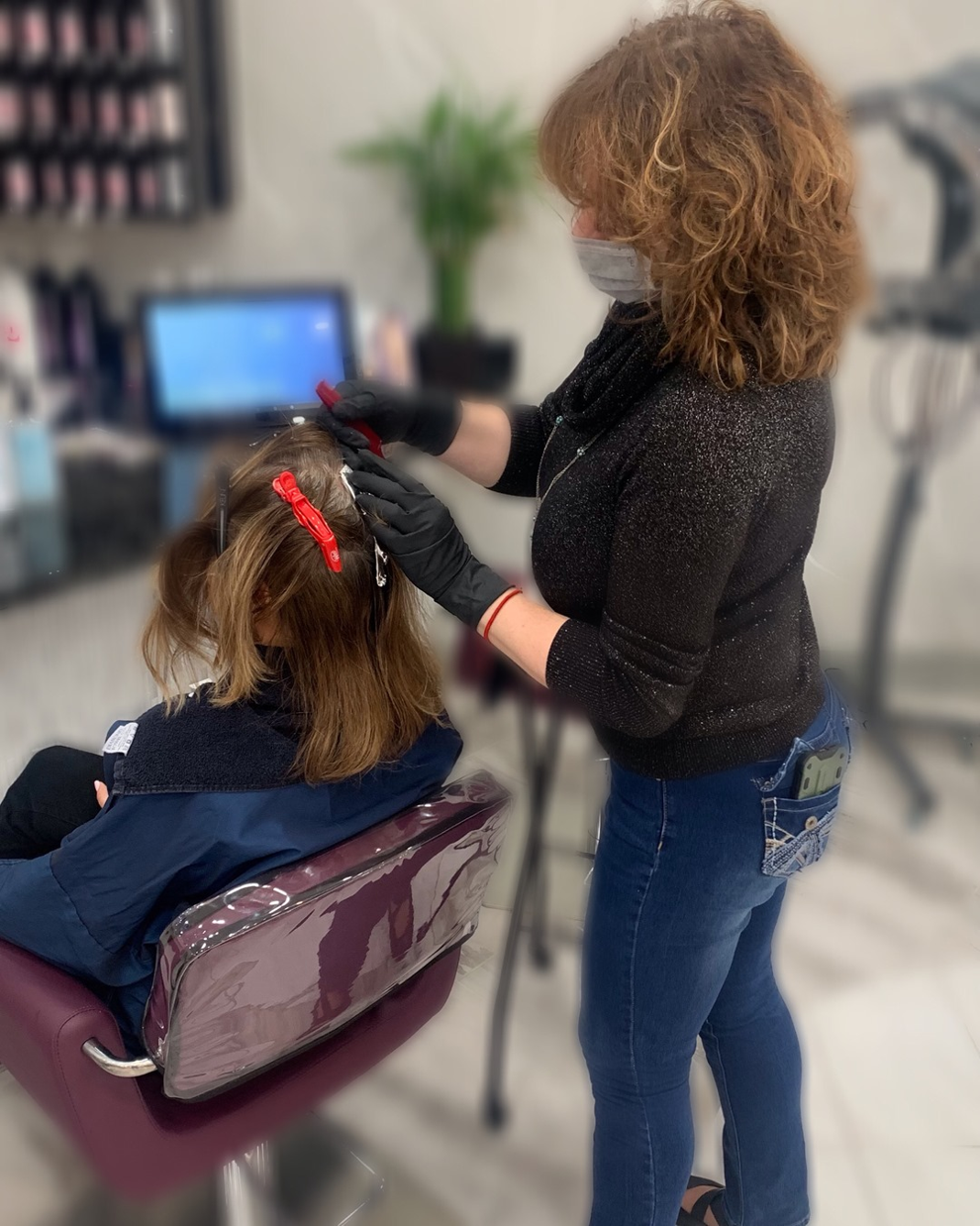 This past Memorial Day weekend, Alya Salon had an outdoor booth at Viva Vienna, and many people came by and got their hair braided for charity. Events like this bring joy to people and provide a smile during a time like this when most are fixated on what is wrong. 
Recently the salon won awards for excellence in customer service and Entrepreneur of the Year. They have also been recognized as the best salon in Northern Virginia for the past three years. 
Then came the COVID-19 pandemic. As you can imagine, it did hit the salon quite hard. In fact, it hit several salons hard. Anderson said she had to work with their landlord to try to see if they could get their rent reduced, as running a business like a salon can be expensive. 
Anderson spoke to many salon owners and knows that they lost their stylists as a result of this pandemic. In essence, the stylists started going to people's houses and did not return to their old facilities. While Anderson is fortunate to have retained her staff, they too have had to deal with challenges themselves. Additionally, both Orth and Anderson were at a point of having to pay their employees out of pocket for the first two weeks, not knowing if they could get a Paycheck Protection Program (PPP) loan. 
Then last December, a member of their staff came down with COVID-19. Needless to say, Anderson had to shift gears and make arrangements as a result of this news. "We had a stylist that did come down with COVID, and she got diagnosed on Christmas Eve," said Anderson. "She called us the next day on Christmas morning, and so not only did we have to call the cleaning crew to come in and do a wipe down, but our first priority was to call everyone who had been in direct contact with her at the salon and those who had indirect contact with her, and we also had to shut the salon down for some time." She took steps to ensure that her salon would be running while abiding by the guidelines set by the CDC. Some of those included temperature checks and mask wearing. Also a customer had to sign a waiver that they had not flown on an airplane at least 14 days prior to their appointment, among other restrictions.
When Orth worked the front desk on occasion, he did several little things such as wiping the customer's credit card down before handing it back to them. A small task but one that was greatly appreciated. "I can't tell you how many times I've just gotten a thank you some people for wiping the credit card down," said Orth. "It's always about our customer's comfort level."
Anderson also credits her team of stylists and spa service providers, whom she describes as amazing and fantastic, and without their resilience, the salon may not be where it is today. 
Both Anderson and Orth have always believed and will continue to think that even when times are tough, the best people are those who reach out to those who need a helping hand. "I think we walked away from 2020 knowing that there are wonderful people out there who really tried to do their best to help all the other restaurants and all other businesses," said Anderson.